I don't need anybody to tell me what a good housekeeper I am, because I know it myself. I love my family – my men. They are everything for me and cooking for them is as pleasant for me as spending our leisure time together. I have a rule – clean flat and fed boys (husband and sons). I never get tired in the kitchen cooking something delicious for them. Some dishes I cook specially for my guys and some of them we like to have all together on weekends. For example, we love pasta so much that I suspect us to be Italians.Pasta is perfect for Sunday morning – it takes very little time to cook. Simple pasta is not very interesting and I was inventing different variants of cooking pasta, I was looking for some special recipe in the Internet and I happened to find it on this
blog
. My family and me got absolutely satisfied with this Skillet Pasta. Why? I can say " just a moment, boys" and I don't lie 'cause it takes me just some minutes to cook the dish which we loved so much. I cooked it even for our friends who visited us unexpectedly – hint for busy housekeepers. Well, I want you to have the recipe of Skillet Pasta with Sausage too.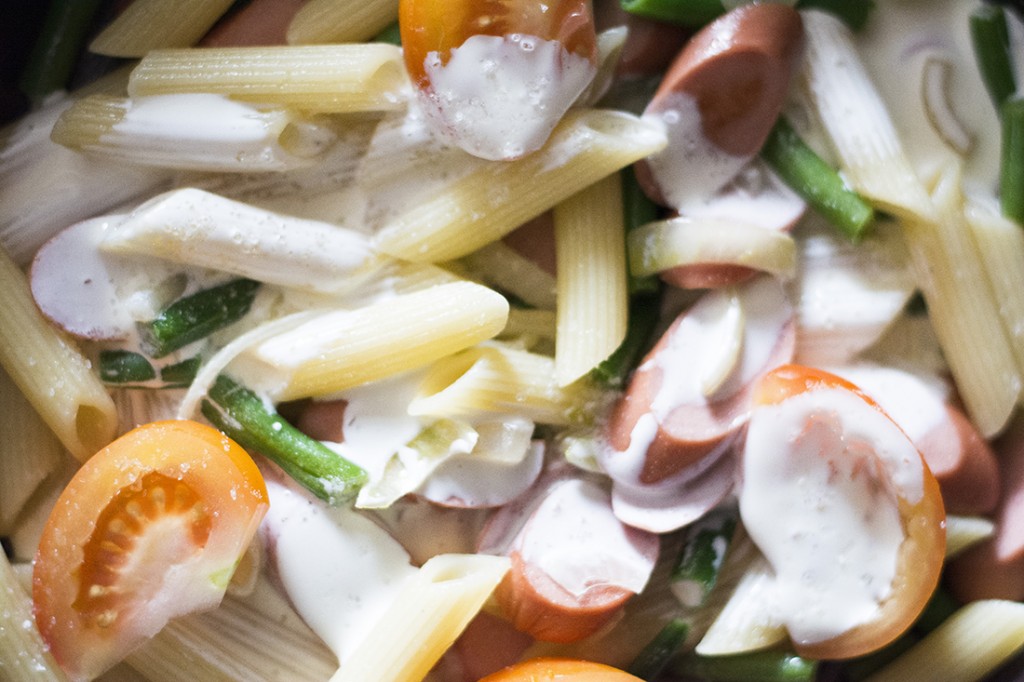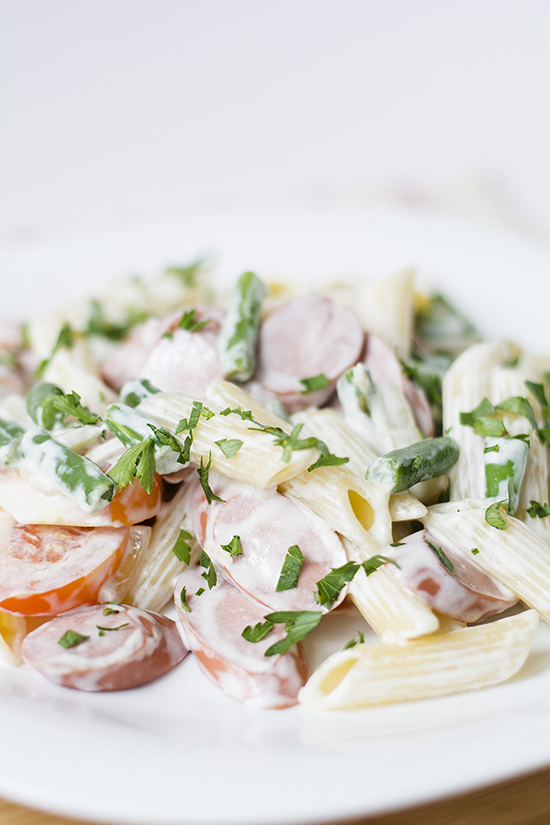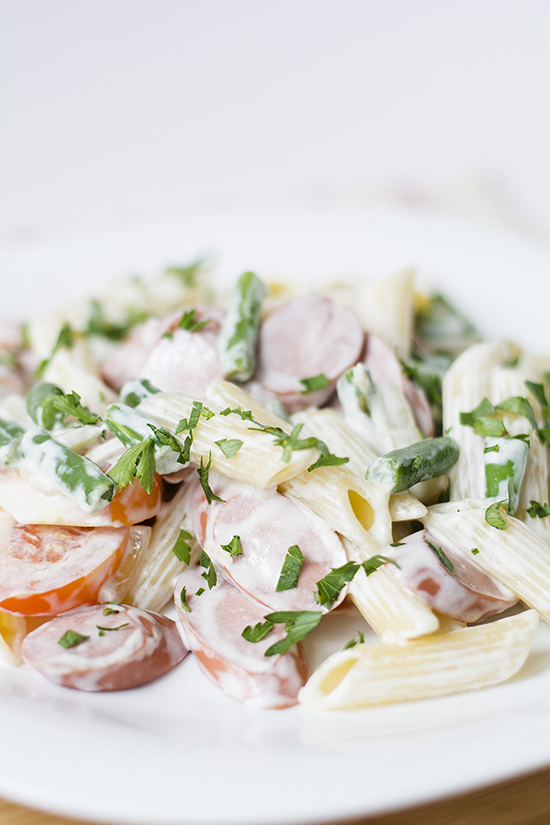 Skillet Pasta with Sausage
2015-09-13 10:27:03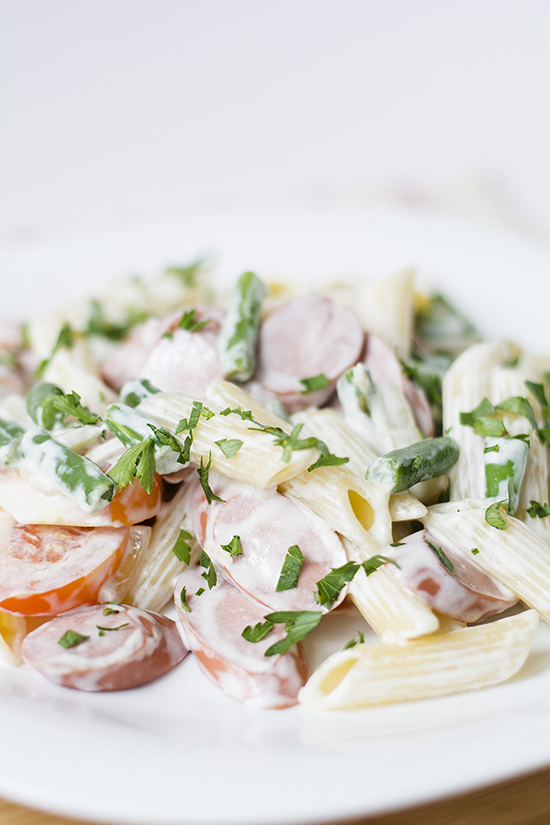 Ingredients
olive oil( not another) – 1 table spoon
smoked sausage – 14-16 oz
Onion(dice it) – 1\2 cup
Vegetable dry mix - 1(12 oz) package
Broth of chicken - 2½ cups
Milk - ½ cup
dry penne(best of all) -8 oz
salt , pepper
parmesan cheese (grate it) ½ cup
parsley(chop it)
Instructions
Take a large skillet and heat the olive oil in it over medium-high heat. Add the whole or cut sausage and onion - cook them about 3-5 minutes. Add in the vegetable dry mix , broth and milk, stir in the penne finally.
Cook it covered until the pasta is al dente - not more than 15 minutes. Stir and season with salt and pepper to your taste. Add parmesan cheese and parsley on the top.
YumExpert http://yumexpert.com/