If you are making snacks at the very moment you are lucky to read the description of the recipe I faced on this source. The thing that is in common for all snacks – it is quick making. You spend very-very-very little time and get something delicious to eat.I discovered this recipe for myself when my boyfriend asked me about homemade sushi rolls in the morning… I don't know what his dream was about the previous night but his ask sounded confusing. I was surfing the internet and found the way out on the site mentioned before. Just three ingredients which I had in my fridge were necessary. Some minutes and here you have a kind of homemade sushi, maybe, even better. They are pretty piquant with pickles.
If you make this snack once, it will be loved by everyone who tastes it. The rolls are good in the morning if you are to do a lot till lunch. They are perfect to have them with beer.Make this snack and you will never be sorry for some minutes spent for cooking them. But, be ready, that they will disappear in shorter time than you needed for making them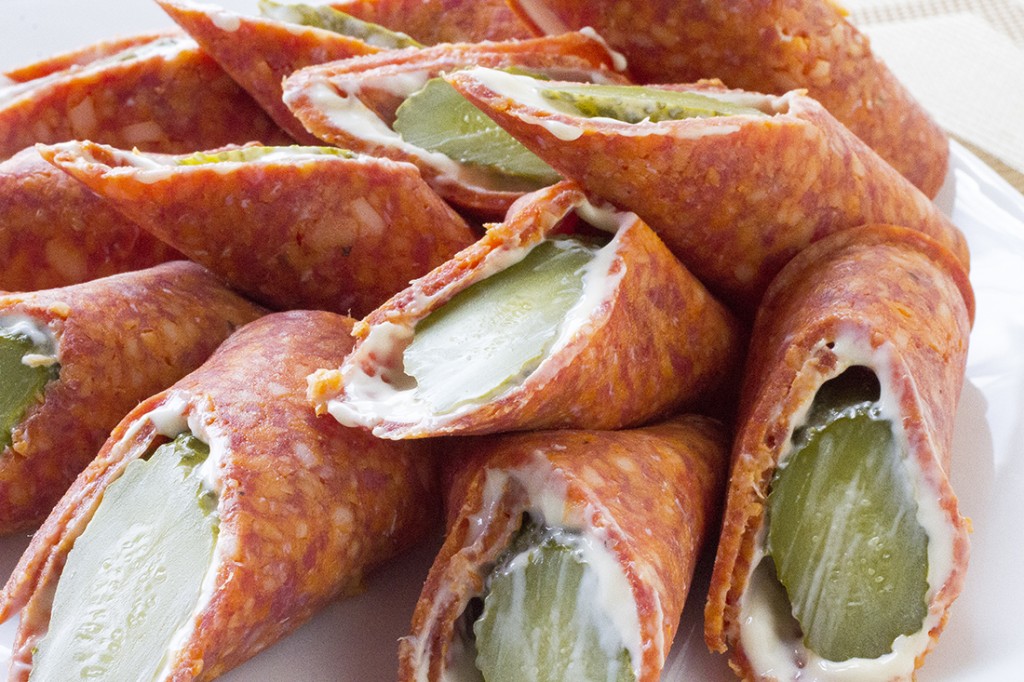 Pickle Roll-Ups
2015-09-23 13:34:08
Ingredients
corned beef lunch meat – 8 slices
cream cheese – 4 ounces
dill pickles – 4 medium pieces
Instructions
Put corned beef in stacks of two on a surface.
Grease each stack with 1 ounce of cream cheese. Put a pickle right in the center of each.
Roll the beef around the pickles and cut each of them into four parts of the same size.
YumExpert http://yumexpert.com/