It seems to me that Italians have the easiest dishes to cook, I mean their cuisine. They use a lot of vegetables and herbs for seasoning. The dishes are very healthy and useful in their majority. Italian use gifts of nature without special changes, add cheese and the whole world is in the line to get a recipe, having tasted some Italian dish.
I've been chasing for real recipe of really Italian food and I got it on this
blog
. And how should you call the dish? Even the name is very simple – Parmesan Zucchini and Corn. Yes, just names of vegetables and cheese. If you know the taste of each ingredient, you can imagine the taste of the whole dish and it is really no matter how to call a dish cooked with them. It is a ground for your imagination, by the way.
Did I cook this vegetable dish? Of course I did. I ate it for dinner and I was fed after it, but a feeling of heaviness in the stomach was absent. Isn't it great? Usually I feel guilty after dinner for eaten meat and garnish,
but it was different that time. The food was light, but nourishing.
The taste of this dish is changeable – first your mouth is full with tender, sweet zucchini, second – combination of corn and parmesan change everything to piquant salty and the smell, third – delicate garlic flavor added and completed. I hope that my words persuaded you to cook this magic dish.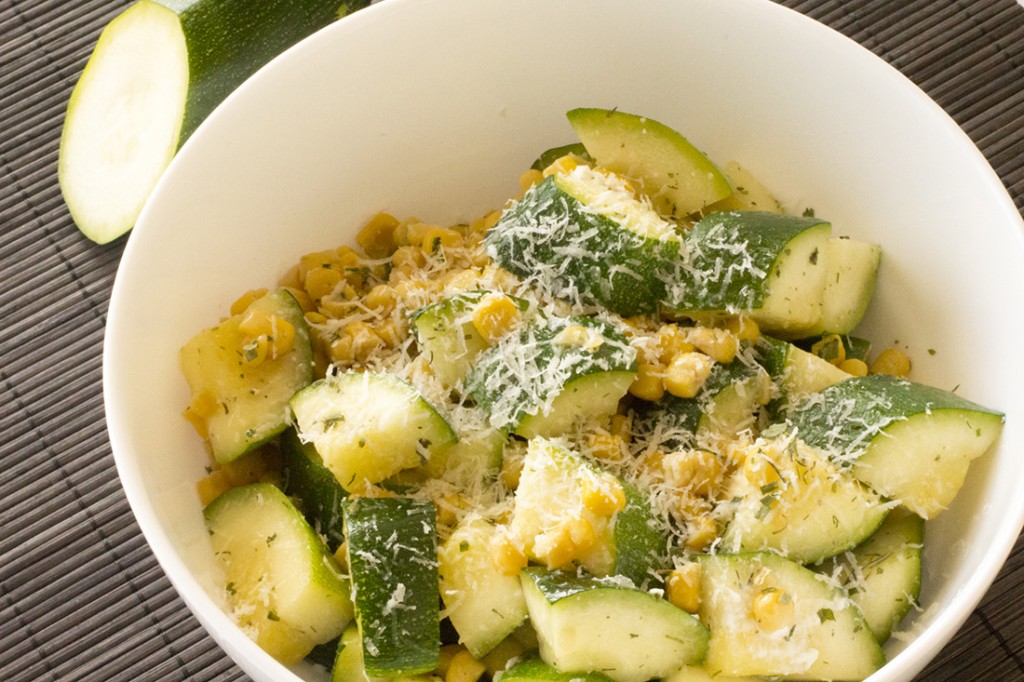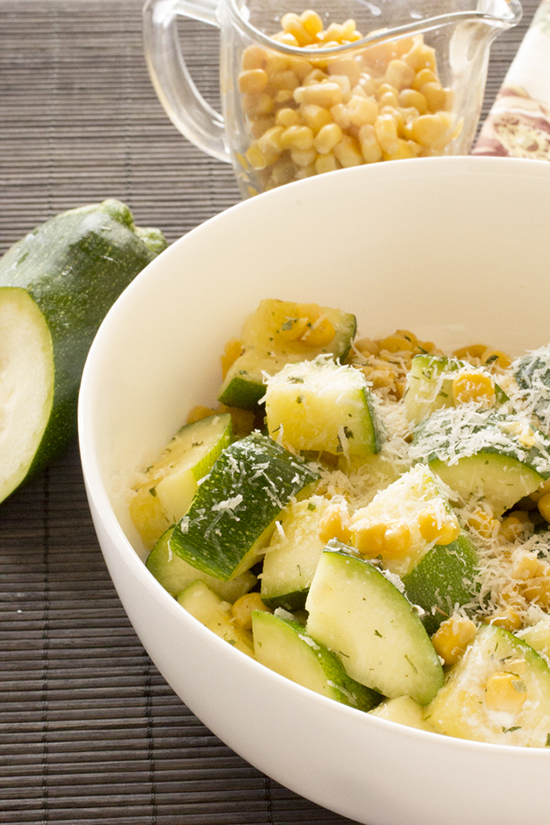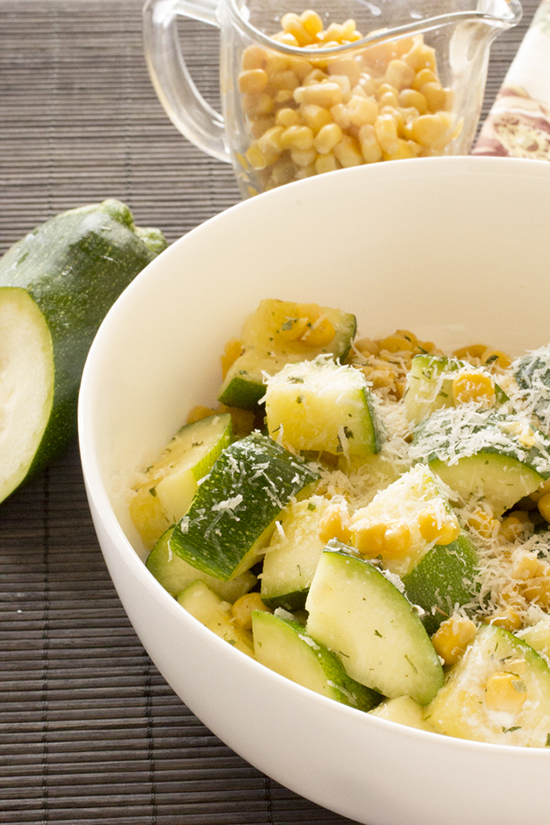 Parmesan Zucchini and Corn
2015-09-16 12:48:10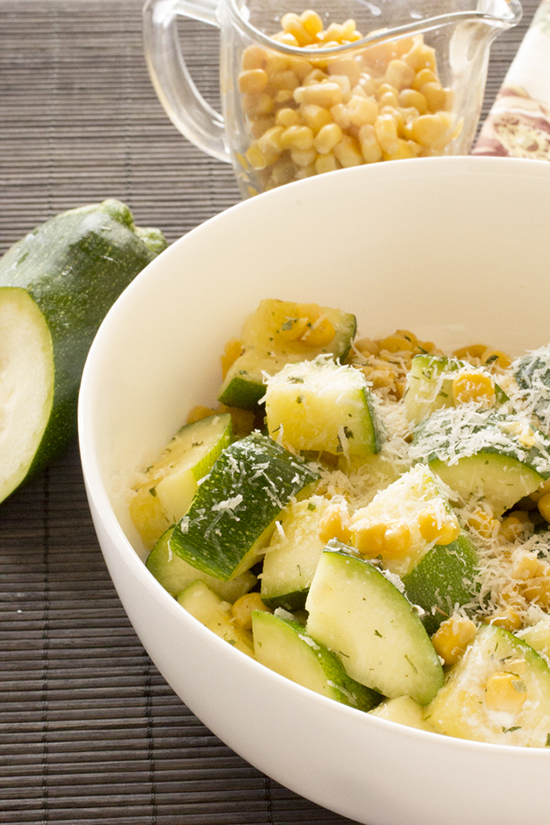 Ingredients
olive oil - 2 tablespoons
minced garlic – 2 cloves
diced zucchini – 4 pieces
corn kernels (any kind is good) – 1 cup
dried basil, oregano, thyme - 1\4 teaspoon of each
salt and freshly ground black pepper - to taste
Juice of 1 lime
chopped leaves of fresh cilantro leaves – 2 tablespoons
Parmesan (grated) - to taste
Instructions
Heat a big frying pan with olive oil over medium high heat. Put garlic to it, and cook, stirring about 1 minute.
Add zucchini, corn and dried herbs. Cook and stir about 3-4 minutes - until zucchini is tender; season with salt and pepper, to taste. Mix in lime juice and cilantro.
Sprinkle with Parmesan and serve.
YumExpert http://yumexpert.com/