Having found a new way of cooking corn on this
blog
, I remembered my summer time in the countryside and my childhood. There was only one way of cooking – it was boiling. I sprinkled cobs with salt and enjoyed. Later I learnt another way of having it – I began to make salads, adding fresh or canned corn.And now I have such a recipe of corn cooking that made me the best mum and cook in the world. It is Mexican Corn on the Cob. I wanted to make some useful delicacy for my kids and followed the recipe. I tried a corn and ate the whole ear of corn. I had to wait for my children's impression. Frankly speaking, I could imagine any reaction but hugs and kisses for corn – that was nearly confusing. My kids don't ask to buy potato chips any more – they ask about such corn. Even my husband enjoys Mexican corn on the cob. It is the easiest food I ever cooked that can satisfy everybody in my family.
So if you going to have a party devoted to Mexico and its cuisine, corn cooked following this recipe will transfer your company's minds to Mexico at once.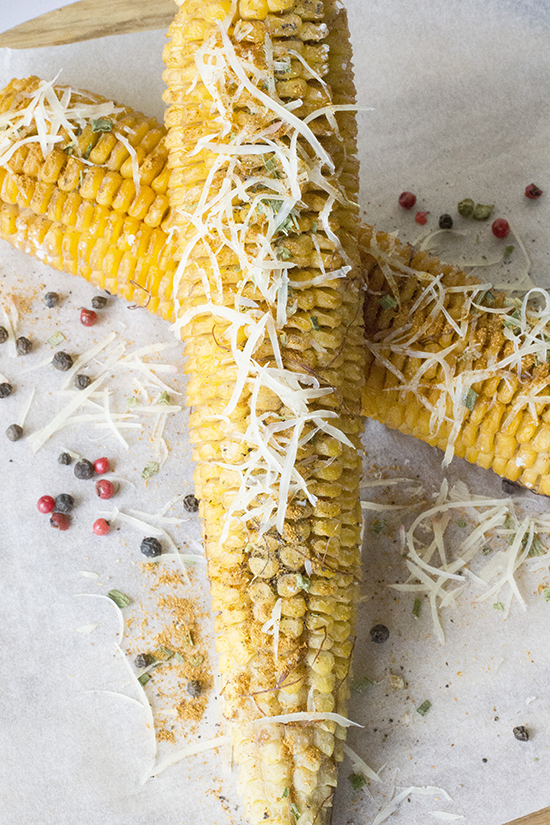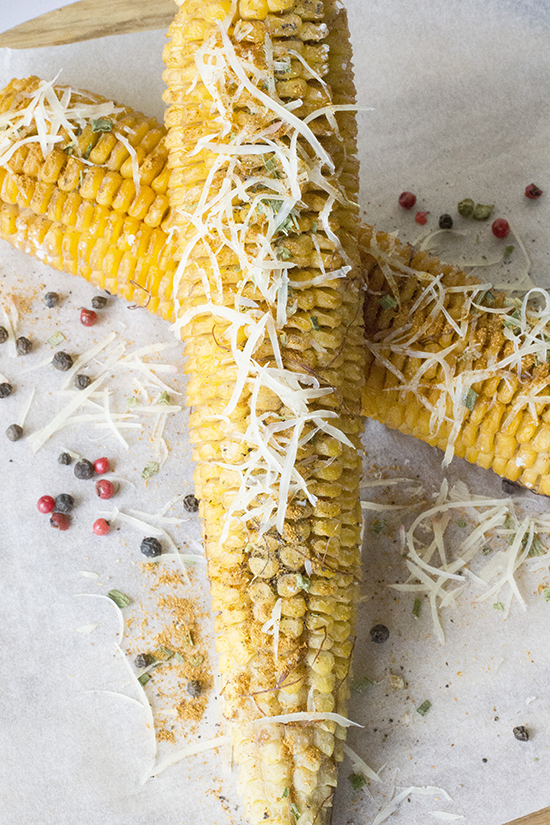 Mexican Corn on the Cob
2015-09-11 09:26:00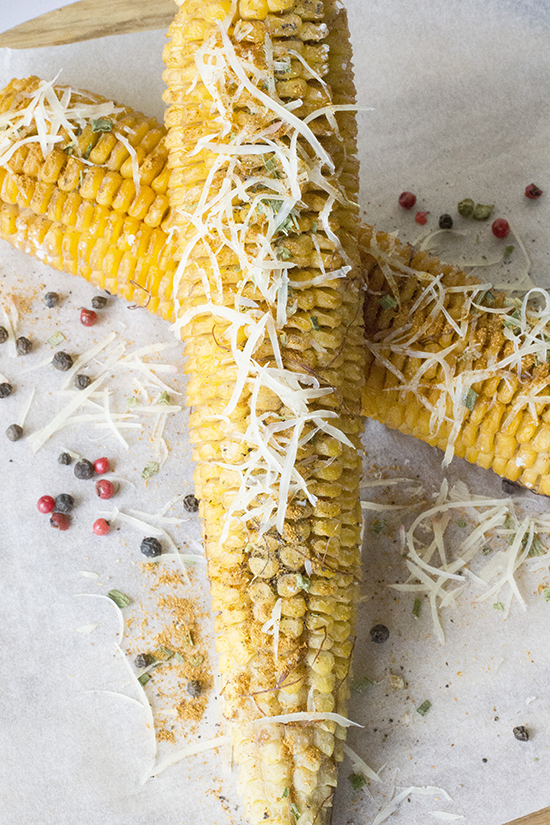 Ingredients
Corn (unpeeled) – 6 ears
Unsalted butter – 6 Tbsp.
Chili powder - 2 tsp.
Cotija cheese (grated) – 1\4 cup
Fresh cilantro leaves (chopped) – 1\4 cup
Juice of 2 limes
Instructions
Oven is preheated to 350 degrees F.
Put corn, in its husks on the oven rack. Roast it about 40-45 minutes.
Peel off the husks of the corn. Grease each ear of corn with 1 tablespoon of butter for each of them.
Sprinkle each ear with chili powder, cotija, and cilantro and lime juice. Serve immediately.
YumExpert http://yumexpert.com/