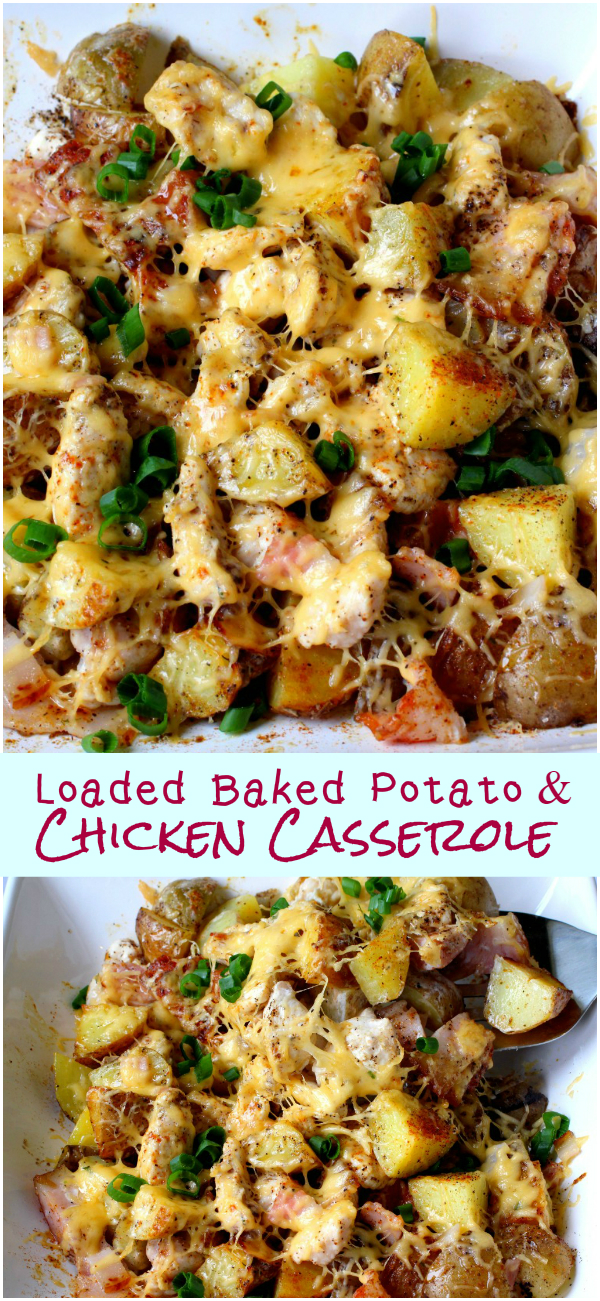 You don't need to be very creative to satisfy even the pickiest eater, just make a dish that combines meat and potatoes! The loaded baked potato and chicken casserole is one of the greatest choices to make. The source that motivated me to prepare this one dish is
here
. Potatoes with tender chicken meat, savory bacon, gooey cheese and tons of flavoursome seasonings will create a really filling and tasty meal.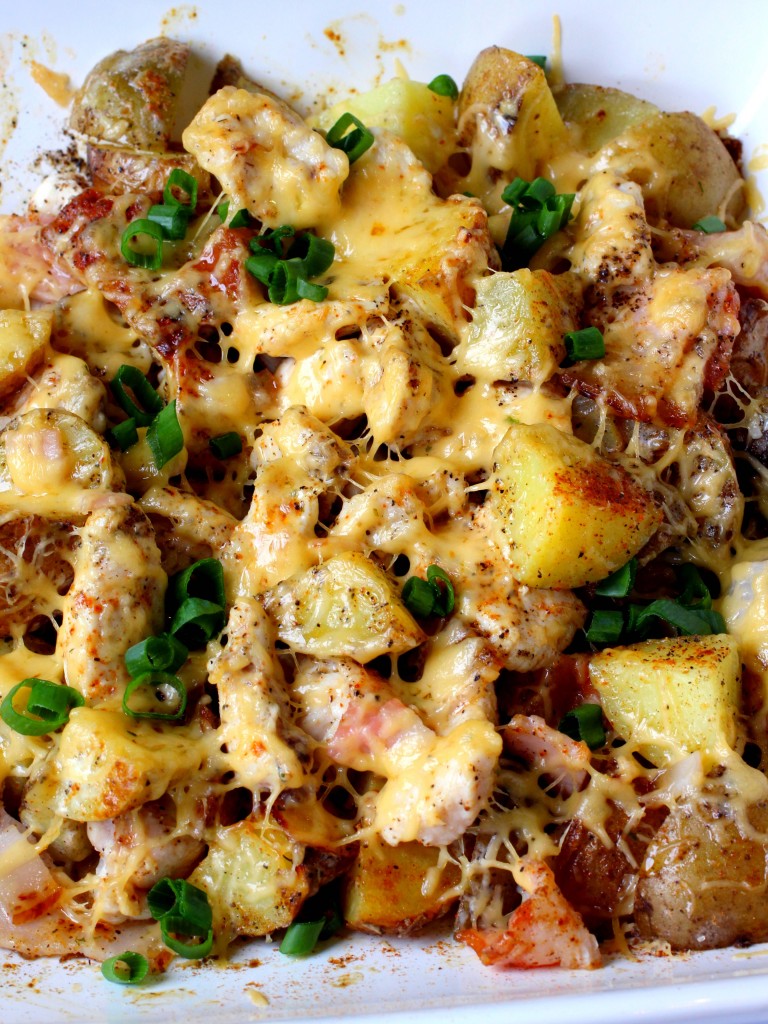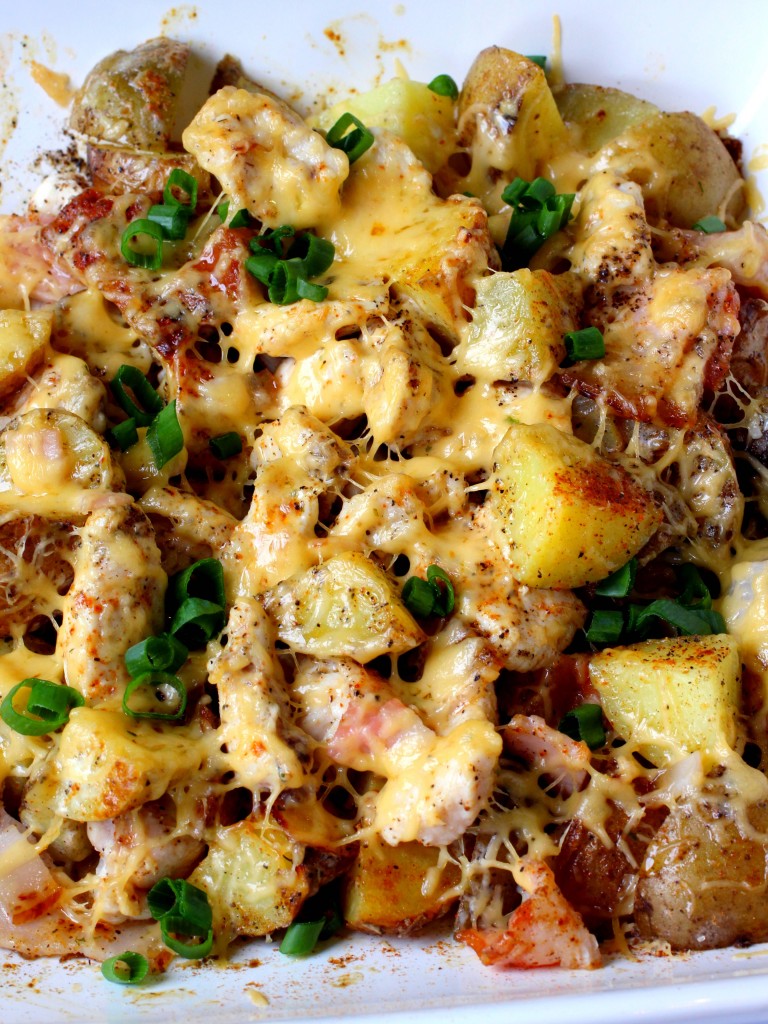 Loaded Baked Potato & Chicken Casserole
2015-08-21 10:34:47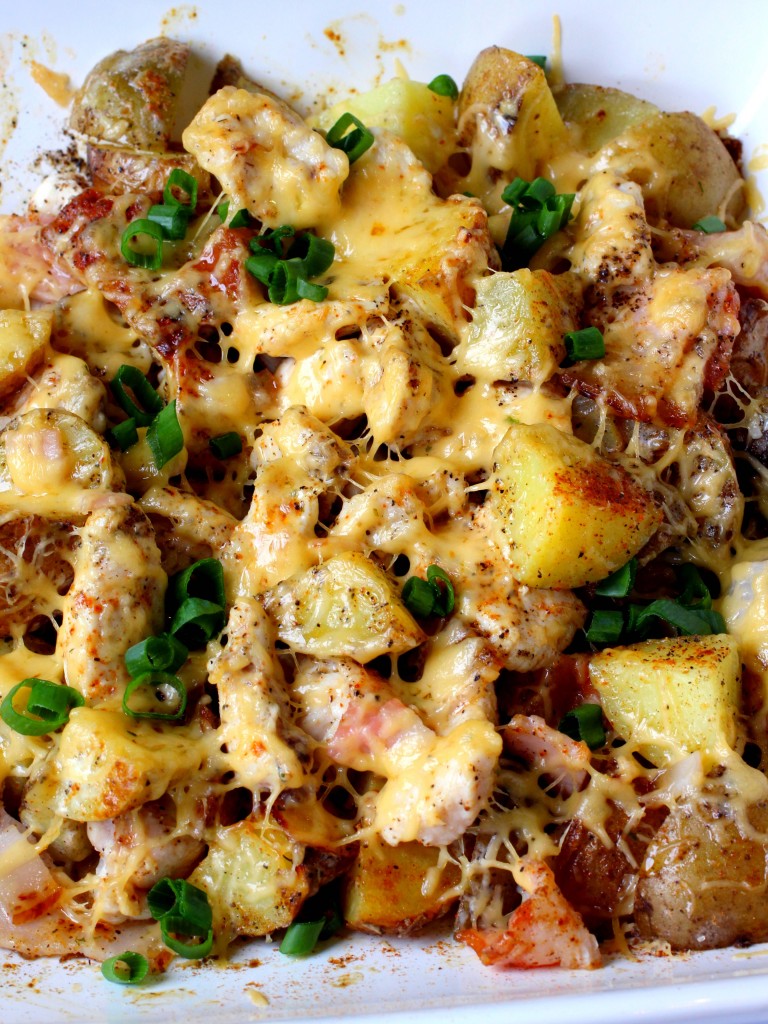 Ingredients
2 pounds chicken breasts, cut into cubes
8 large potatoes, cut into cubes
1/3 cup olive oil
1 1/2 tsp salt
1 tbsp ground pepper
1 tbsp paprika
2 tbsp garlic powder
6 tbsp hot sauce
2 cups cheddar cheese, shredded
1 cup bacon, crumbled
1 cup green onion, sliced
Instructions
Preheat oven to 500 F.
In a large bowl, combine olive oil with salt, freshly ground pepper, paprika, garlic powder and hot sauce.
Add potatoes to the bowl and gently toss.
Spray casserole dish with non-stick cooking spray.
Place potatoes into the casserole dish, do not get rid of the excess sauce.
Bake potatoes for 45 minutes, tossing them every 15 minutes.
Meanwhile, marinate chicken in the bowl with sauce.
In separate bowl, combine cheddar, bacon and green onions.
Add chicken to the casserole dish with already baked potatoes, then top with cheese, bacon and onion mix.
Bake for another 15 minutes or until cheese is melted and bubbly.
YumExpert http://yumexpert.com/