The recipe I want to tell you about is supposed to save your time, money and nerves. I know such situations very well, when I am awfully short in time, but I have no main course for dinner and I have no ideas either. I get nervous and everything is getting worse and my state is on the brink of depression. Is it a serious reason for that? Who knows? I am just such a person – everything must be under control. So, the recipe on this
blog
brought me back control under situations that happen in our life unpredictably. This is Italian Chicken Bake. It sounds impressive and tastes incredibly – it is true, but there is a small secret. You spend minimum time cooking it, most ingredients can be found almost in every fridge and they are not expensive.
This chicken resembles me a dinner with my husband at a small restaurant in Bulgarian sea town. Tomatoes are grown in Italy and they are often used in cooking, so chicken with tomatoes is very Italian. The description of the dish was rather simple in menu, but when I tasted it I said that I didn't need any garnish. It depends on a person of course. Men will demand garnish for sure, though someone will agree with me, that such chicken is wonderful itself. If you have a dinner party, cook chicken following this recipe, make a simple vegetable salad, boil rice or potato and welcome your guests less then in an hour.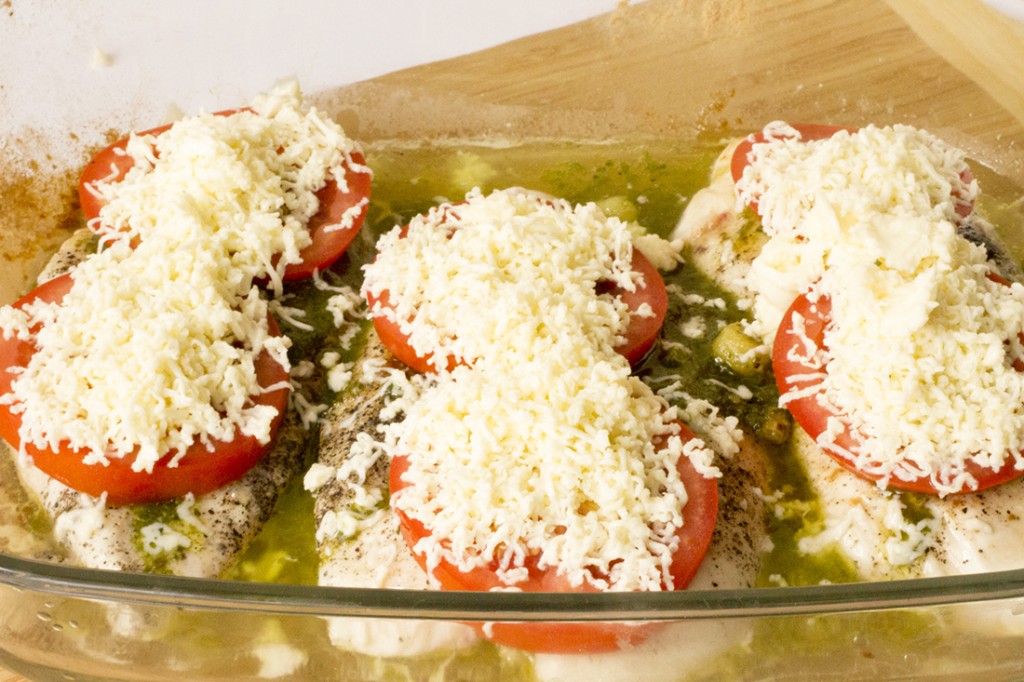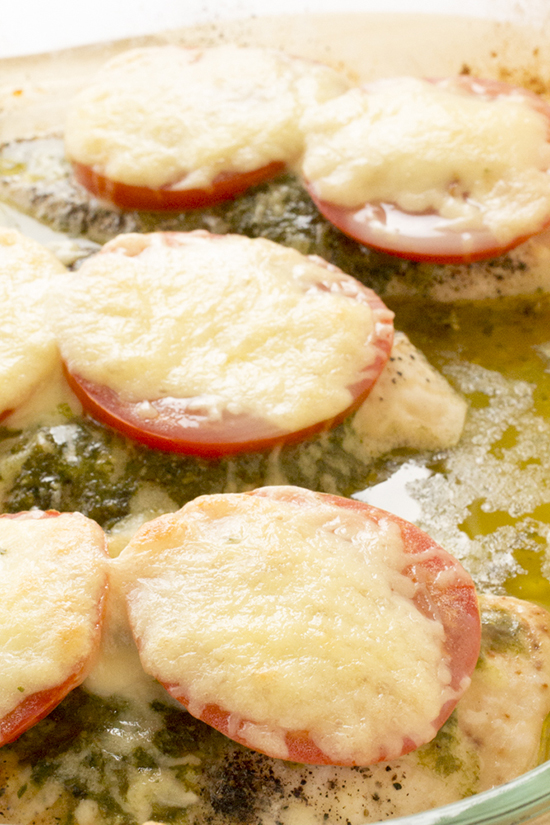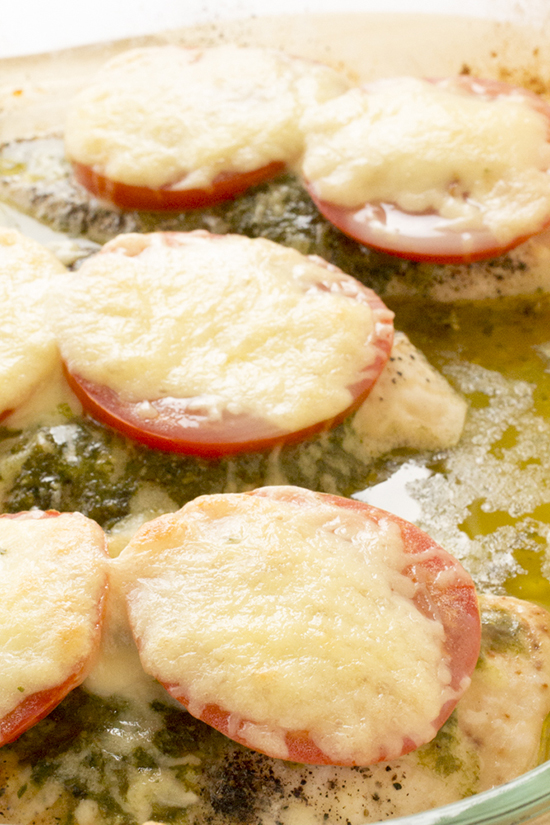 Italian Chicken Bake
2015-09-18 13:16:37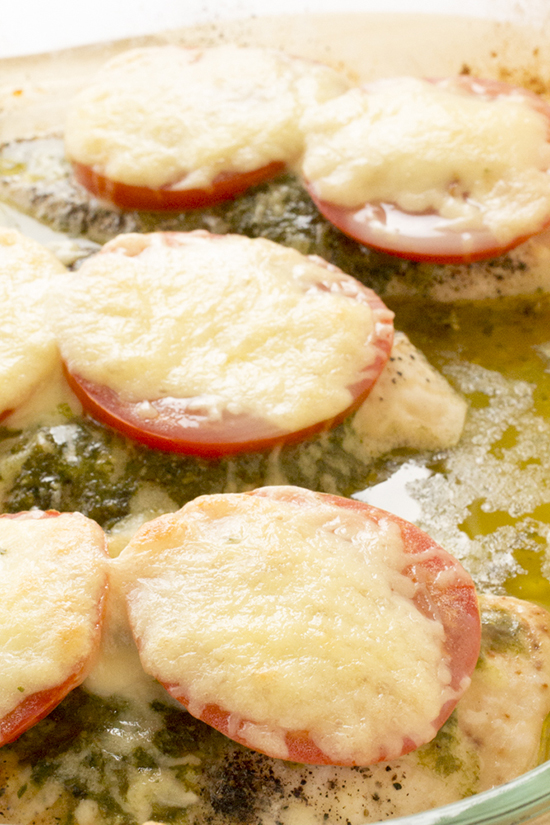 Ingredients
3 Chicken Breasts
5 Tablespoons Prepared Pesto
1-2 Tomatoes
1 Cup Mozzarella Cheese, grated
Instructions
1Put the chicken breasts flat in a baking dish
Cover each chicken breast with 1-2 tablespoons Prepared Pesto sauce.
Put a layer of thinly sliced tomatoes on the chicken.
Cover the top with cheese.
5. Bake for 35-45 minutes at 350(until the chicken is no longer pink).
6. Serve hot or warm and enjoy!
YumExpert http://yumexpert.com/