My careful relatives (parents and grandparents) always told me about harm of such junk food as chips. There was time when I believed them, but after I tasted once, they lost their chance to correct anything. Why can't I eat that what tastes so well, especially with good sauce? I can't find any harm in corn chips with some delicious sauce when I watch movies or just walk around the city with my friends. An idea came to my mind – I must prove my adults that the food I eat is very delicious and not very harmful.
If I buy sauce, they won't be surprised and they wouldn't like even to taste anything. I had to cook myself. I prefer salsa with my dear chips and I was going to cook it myself. It was not a problem for me to surf the internet and get a perfect recipe on this website .

I needed vegetables, seasonings and a blender. I bought the products that were missing and started. It was the easiest cooking in my life. I had to put all the ingredients into a blender, push a button for a minute and the end. It was fantastic.
The main thing was to come. I tasted my salsa and I was amazed. I turned to be indifferent to my relatives opinion, because the sauce was incredible and I could eat everything myself.
At the moment, I was treating my parents, my grandparents entered the room and got shocked, but they also tasted my salsa with chips and I won. All of them were persuaded that I eat delicious food; moreover, I can cook.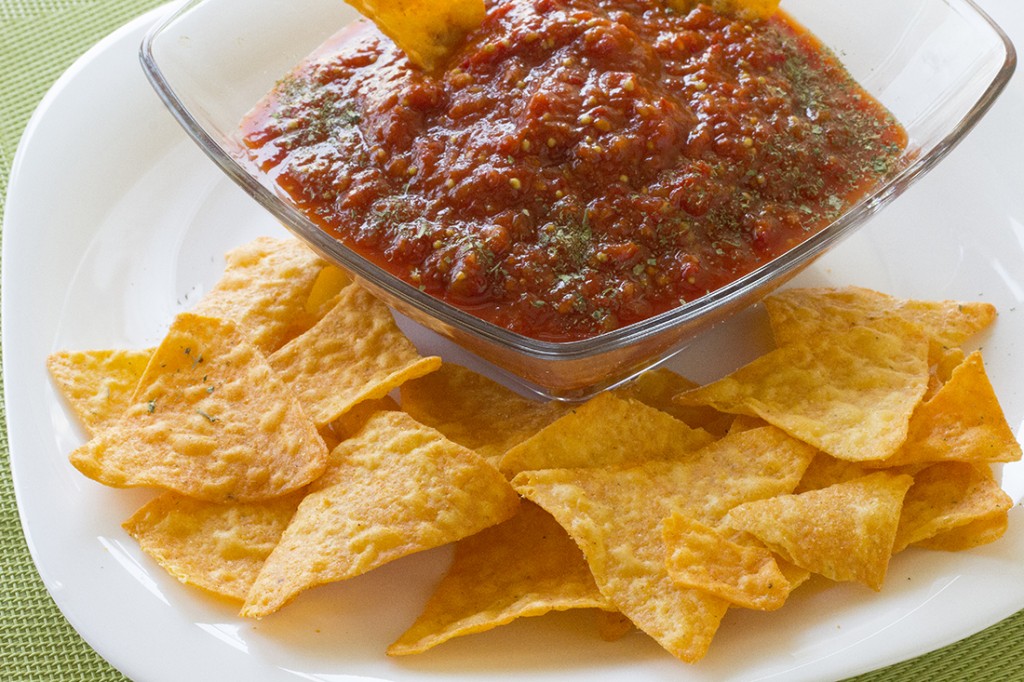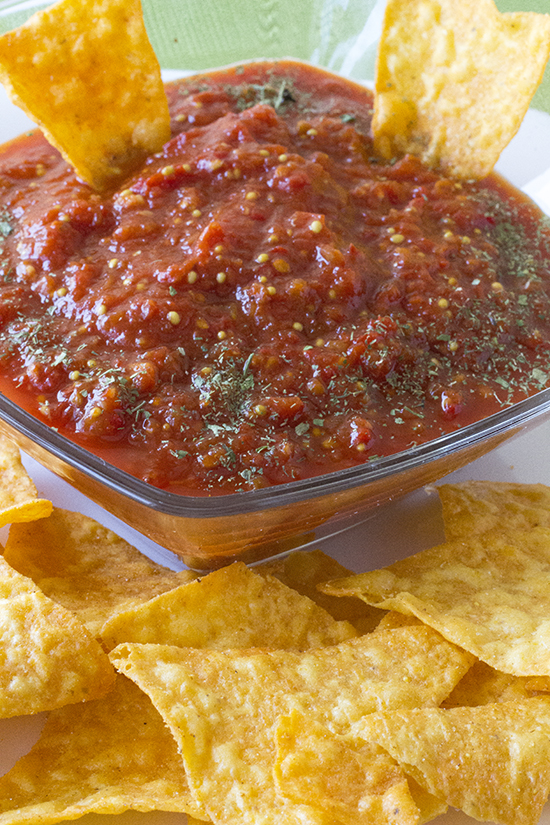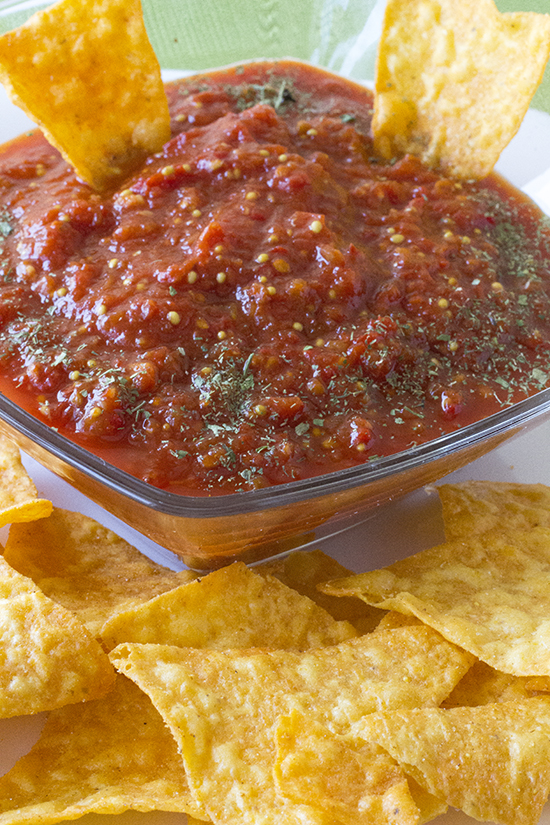 Easy Restaurant-Style Blender Salsa
2015-10-17 08:46:51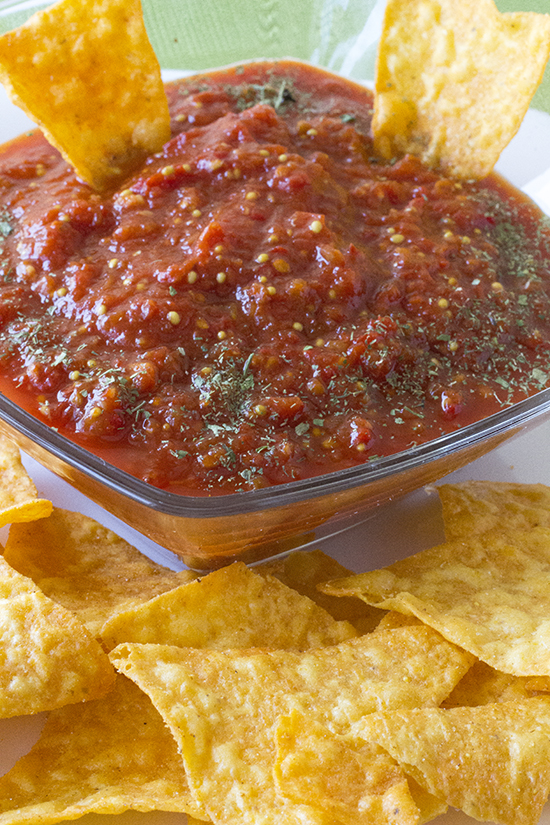 Ingredients
Canned tomatoes (with juice) – 1 can (28 oz.)
yellow onion (roughly chopped) – 1 small piece
jalapeno peppers (roughly chopped) – 1-2 pieces
cloves garlic (finely chopped) – 3 cloves
ground cumin – 1 1\2 tsp. (or to taste)
teaspoons salt – 1 1\2 tsp. (or to taste)
granulated sugar – 1\4-1 tsp. (or to taste)
cilantro leaves (without stems) – 1 -2 handfuls
Lime juice – 3 Tbsp.
corn – 3\4 C.(optional)
canned black beans (drained and rinsed) – 3\4 C. (optional)
corn chips for serving
Instructions
Put all ingredients (except corn and beans) into a blender or food processor as it is listed. Use high power to blend to get smooth texture.
Stir in the black beans and corn.
Remove to a sealed container and serve immediately with corn chips (or to your taste). You can also refrigerate salsa for 1 day before serving.
YumExpert http://yumexpert.com/