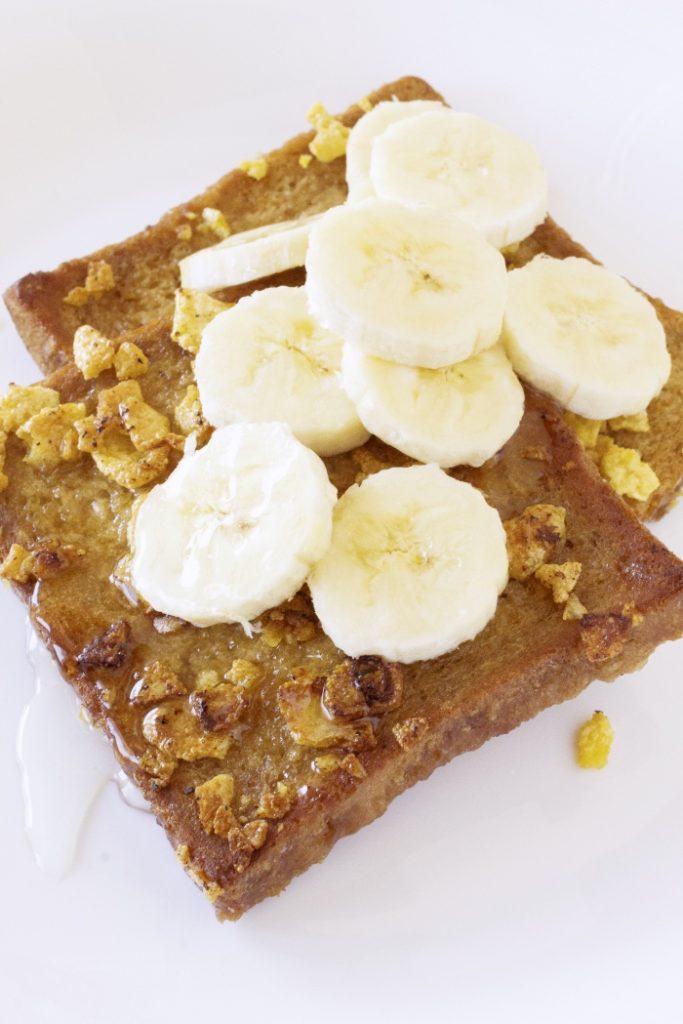 Who doesn't love crunches? I would be surprised or even shocked if anybody told that he or she hated crunches. Would you refuse to have crunchy French toasts that are sweet and have fruit-pecan flavor? I couldn't stand making such ones. It seemed to be fantastic breakfast or wonderful idea for brunch and teatime.
Store-bought pretzels can never be better than a sweet snack, which I make myself. Making these toasts didn't take me more time than cooking porridge. Moreover, this dish can joy you any time, not only in the morning unlike simple cereals. Well, I have to boast of the process of cooking. It was pretty simple.

I covered slices of bread with two different mixtures, fried them and added bananas on the top. It was like a breakfast at an expensive French restaurant, but better. It was better, because I was sitting in my favorite armchair in my own kitchen, sipping hot green tea, eating fantastic crunchy toasts.
It was so sweet and comfortable that I wanted to stay at home and imagine that there is no work. But I got together. I was inspired with idea to make the same toast at weekend and stay at home after amazing crunches for breakfast.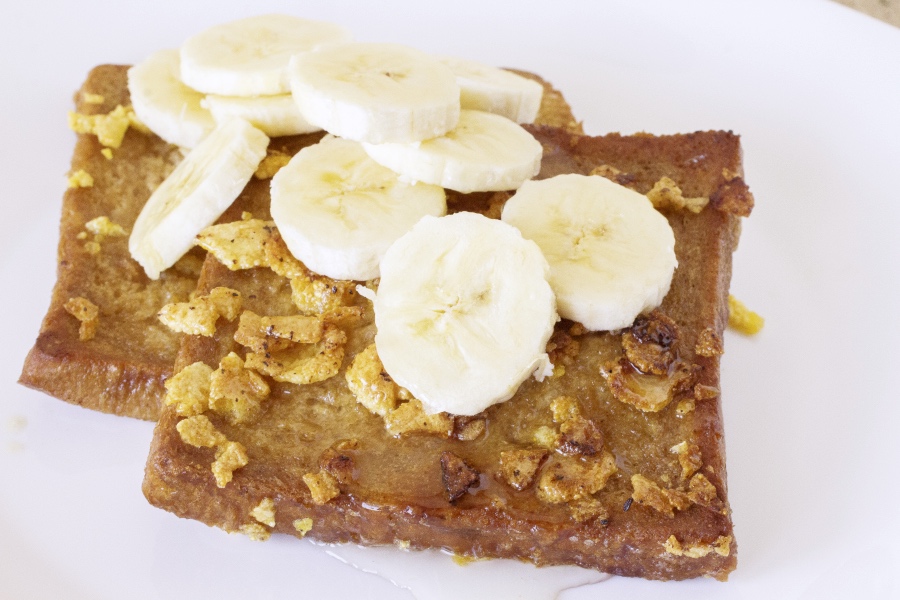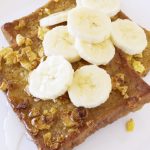 Crunchy Pecan Banana French Toast
2016-06-21 05:10:31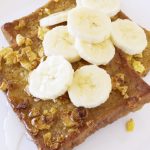 Ingredients
eggs – 6 pieces
Milk – 2 tablespoons
vanilla extract – 1 teaspoon
corn flake cereal (crushed) – 1 cup
pecans (crushed) – 1 cup
hearty bread – 8 thick slices
butter – 3 tablespoons
bananas – 2 pieces
Maple Syrup
Instructions
Whisk eggs, milk and vanilla together in a shallow bowl.
Take another bowl and mix together corn flakes and pecans in it.
In a large skillet heat butter over low heat.
Immerse bread into egg mixture then cover with cereal mixture. Put in skillet and fry on each side until light brown.
Cover with bananas and maple syrup on the top.
YumExpert http://yumexpert.com/