Modern world lets modern women have rather little time to spend it in the kitchen. I'm hardly different from them – I dive in my work on Monday and find myself pretty tired on Friday with the only wish – to do nothing during two days. This is a dream of course. I have a restless family and they demand my attention and care. What can I do for them? We can walk in a park, go to watch a new movie in the cinema, but I know their biggest wish – mother's pie. It can be sweet or not, but weekend without a pie is impossible.My pies are almost always different. Can you imagine that? My guys never asked me to bake the same one again. They appreciate my cooking much, but I can see a question in their eyes – " What kind of pie will you bake next weekend?". What should I do?
It was time to find a new recipe and I did it fortunately – I found a recipe of classic Chicken Pot Pie
here
. What was the reaction of my family? You wouldn't believe! They ate it and left no crumbs, but the main thing – they asked me to make it once more. I am happy, because the pie is really delicious and nutritious that is very important in big family. The very interesting thing about it – it is not heavy on the stomach. You can cook it for a family party and no one will be indifferent to it, but thankful to you. It can be a snack and the main course – up to your decision. Try to cook this pie and it will help you very often to feed your company.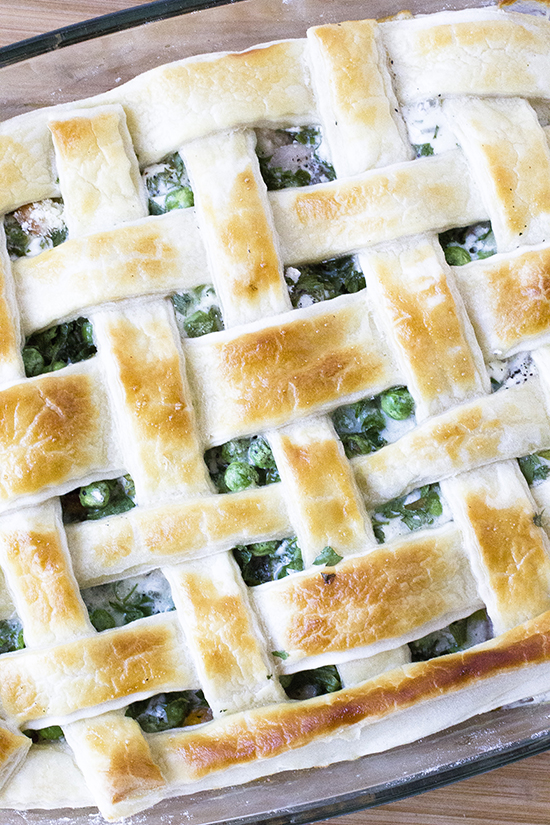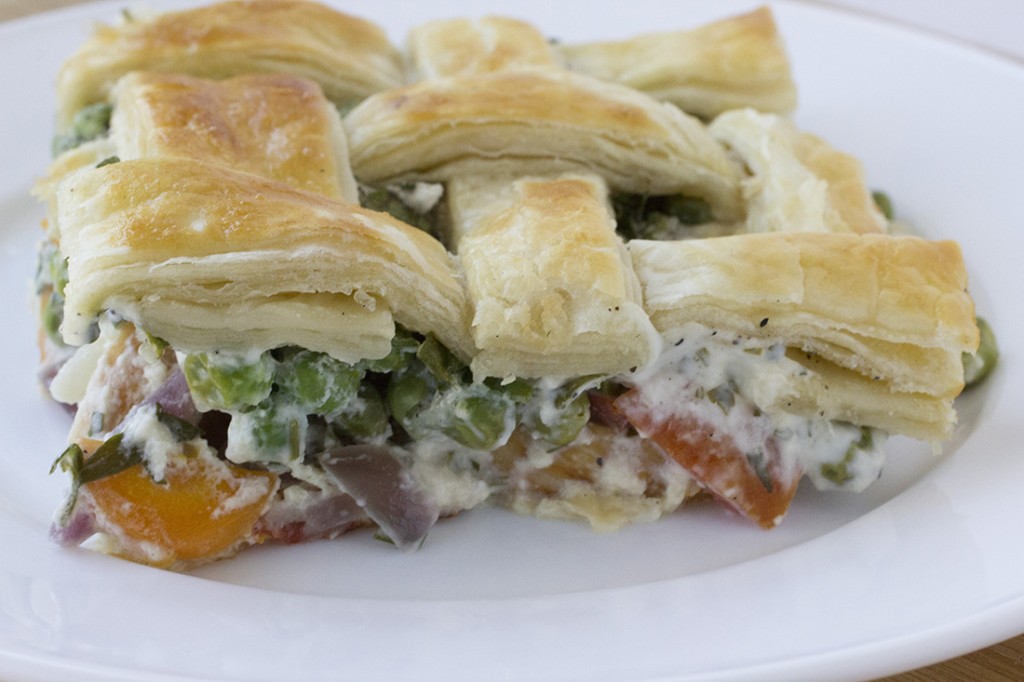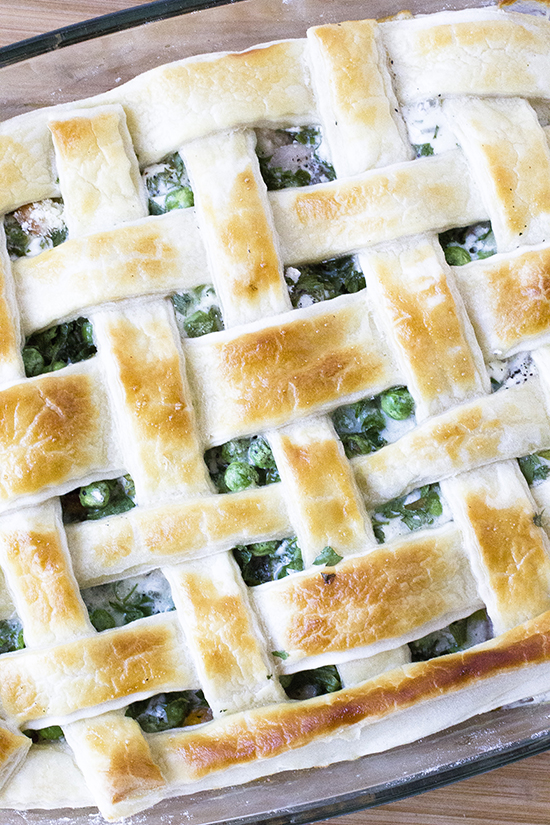 Chicken Pot Pie
2015-09-09 13:41:41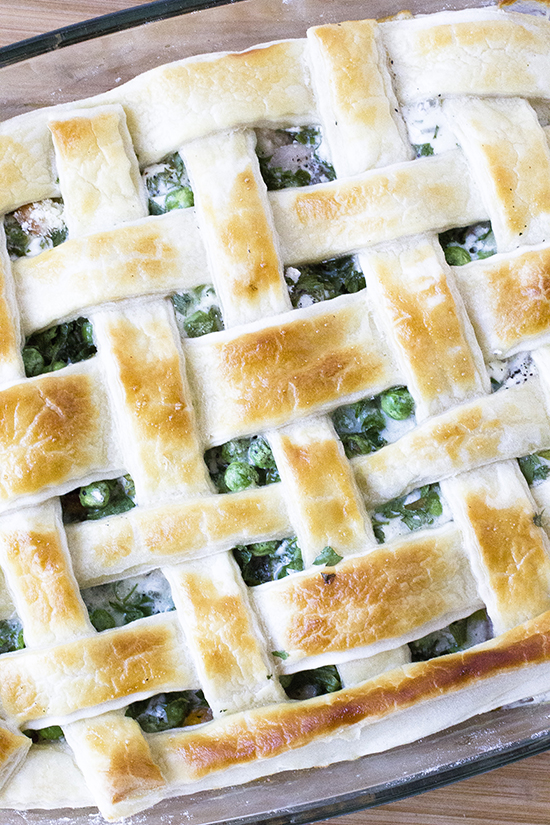 Ingredients
Chicken( cooked and chopped) – 2 cups
Butter – 4 Tbsp
Chopped onion – 1\4 cup
Chopped celery – 1\4 cup
Chopped carrot – 1\4 cup
Salt – 1\4 tsp
Flour – 2 Tbsp
Milk – 2 cups
heavy cream – 1\2 cup
chicken base - 1 tsp
Peas(frozen) – 1\2 cup
fresh thyme - 1\2 tsp
frozen puff pastry – 1 sheet
1 egg(beaten with a fork)
Instructions
Let puff pastry to melt at room temperature and then unfold it gently.
Melt butter in a large bowl over medium high heat.
Add all the vegetables and fry until they start to get tender.
Cook for 1-2 minutes more with flour sprinkled over.
Little by little whisk in milk, heavy cream and chicken base, and boil slowly.
Stew gently over medium heat - let sauce begin to thicken (5 minutes).
Add chicken, peas and thyme on low heat.
Have oven preheated to 400 degrees.
Pour chicken mixture into a square baking dish.
Cut 12 equal strips of pastry.
Form a lattice of puff pastry strip over the chicken mixture.
Brush egg onto the top of the puff pastry with a pastry brush.
Bake for 30-35 minutes. See a deep golden brown color of puff pastry.
Take the pie out of the oven and cool during 5 minutes. You can serve it now.
YumExpert http://yumexpert.com/