Will your diet be over tomorrow at last? You must be afraid of eating harmful food now, but you are still alive and you want to satisfy your taste buds, stomach and eyes? You have doubts about cake, but anything can happen tomorrow. It is so about me last year.
I was luck to have a month of holidays in European countries. I had to taste cuisine of different countries, but my fears about good shape stronger. No, I didn't taste much, because I didn't eat much. What a shame! I am really sorry that there wasn't anybody to change my mind. But it's late to wave with my fists. Any way I have great memories about some countries, where I ventured to taste national cuisine. It was Italy.

What is it famous for all around the world? Pizza?! Pasta?! Hush! Do you remember my diet? Parmesan, mozzarella, vegetables, greenery were my friends and they are also very Italian.
Being inspired with the taste of those holidays, I stopped exhausting myself with diets. Healthy food is really good to have every day, if you have a stock of recipes. I have it. Here I have one of them which I was delighted to find on this
blog
. The colors of Baked Parmesan Tomatoes are the same with Italian flag, the taste resembles me this country very much – so light and expressive at the same time. I have this dish for dinner and I don't care about calories in it – just few. If you haven't been to Italy yet, you will feel it having a slice of tomato with cheese and greenery. Follow the recipe and welcome to Italy!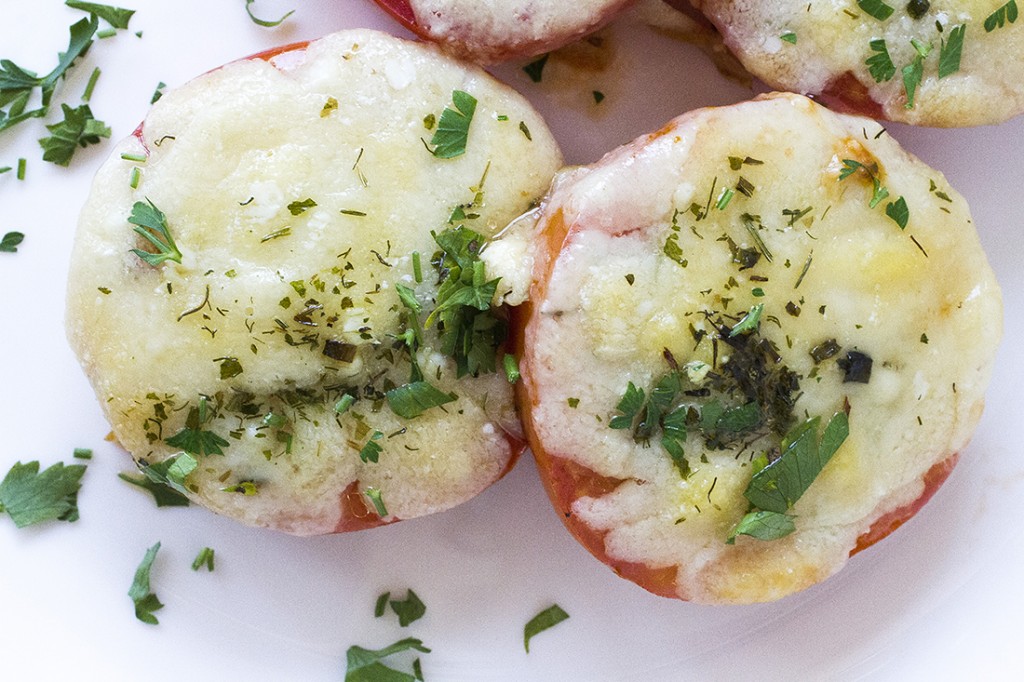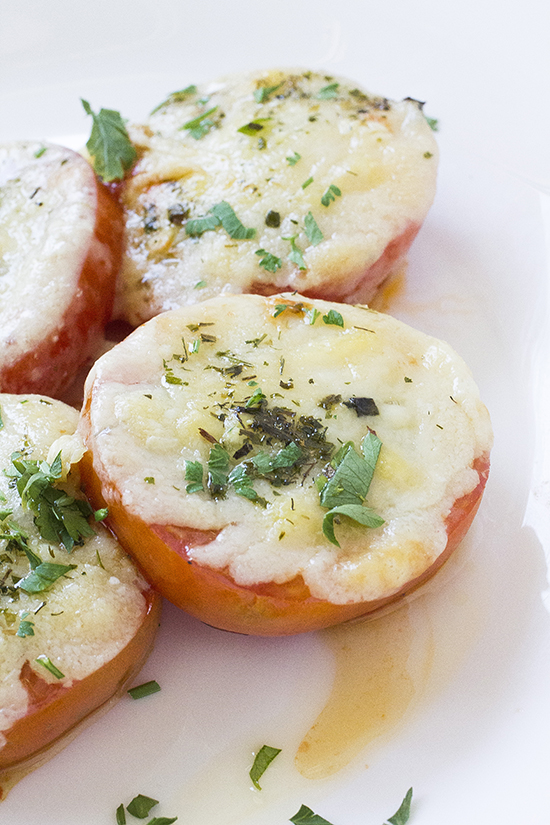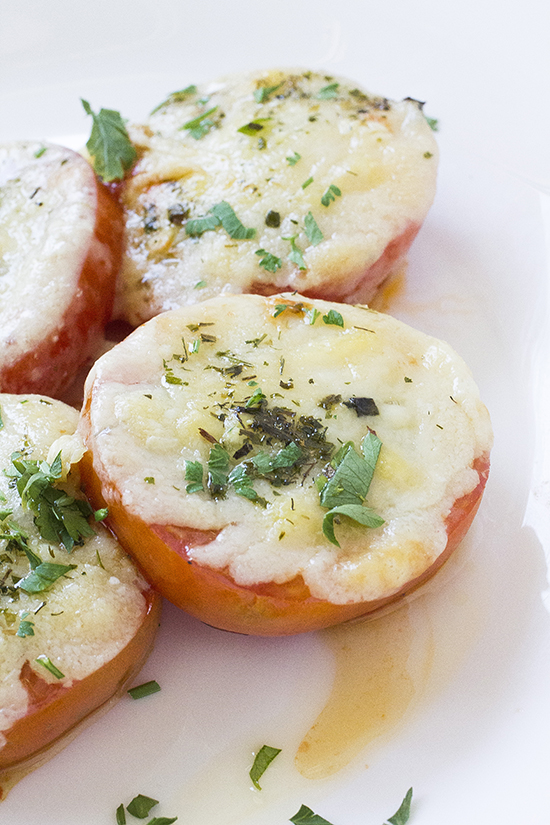 Baked Parmesan Tomatoes
2015-09-07 10:08:24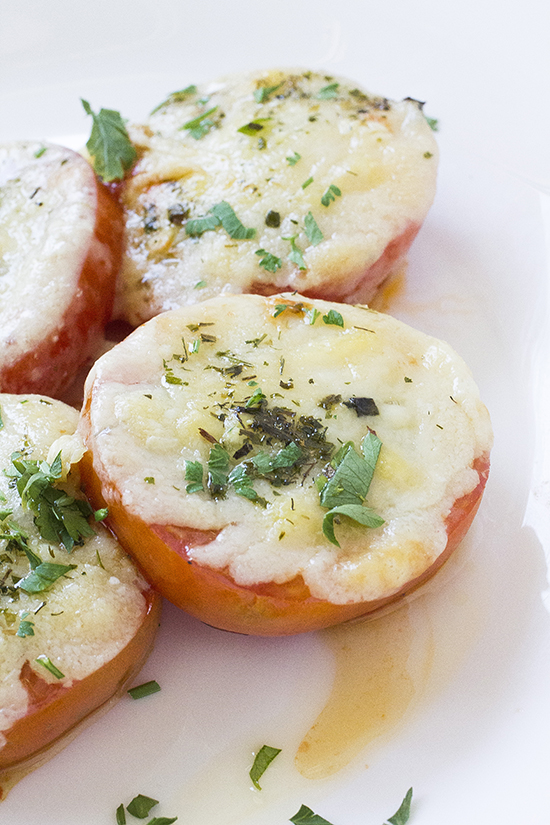 Ingredients
Tomatoes – 2 large pieces (cut each into 3 slices)
Grated Parmesan cheese – 1\2 cup
Dried oregano – 1 teaspoon
Salt, pepper to taste
olive oil – a little for drizzling over the top
parsley - for garnish (optional)
Instructions
Get your oven preheated to 400 F degrees.
Toss the Parmesan cheese together with dried oregano, salt and pepper in a small bowl. Put the Parmesan cheese mixture on each slice of tomato. Drizzle with olive oil to your taste.
Bake until the cheese starts to turn gold – 5-10 minutes. Have parsley for garnish and serve at once.
YumExpert http://yumexpert.com/