Looking through
Lecremedelacrumb
, I definitely decided to cook baked potato. Make a relatively wholesome and absolutely simple alternative to usual French fries with this utterly amazing recipe for baked garlic parmesan potato wedges. These are roasted potatoes with tender and creamy insides and savory crispy outsides, that will remind you of regular French fries with this combo, and bring additional delight with extremely tasty garlicky aroma. Super simple and fast potatoes that only need a couple of ingredients and 40 min or so to be done will make a perfect side dish for a family dinner.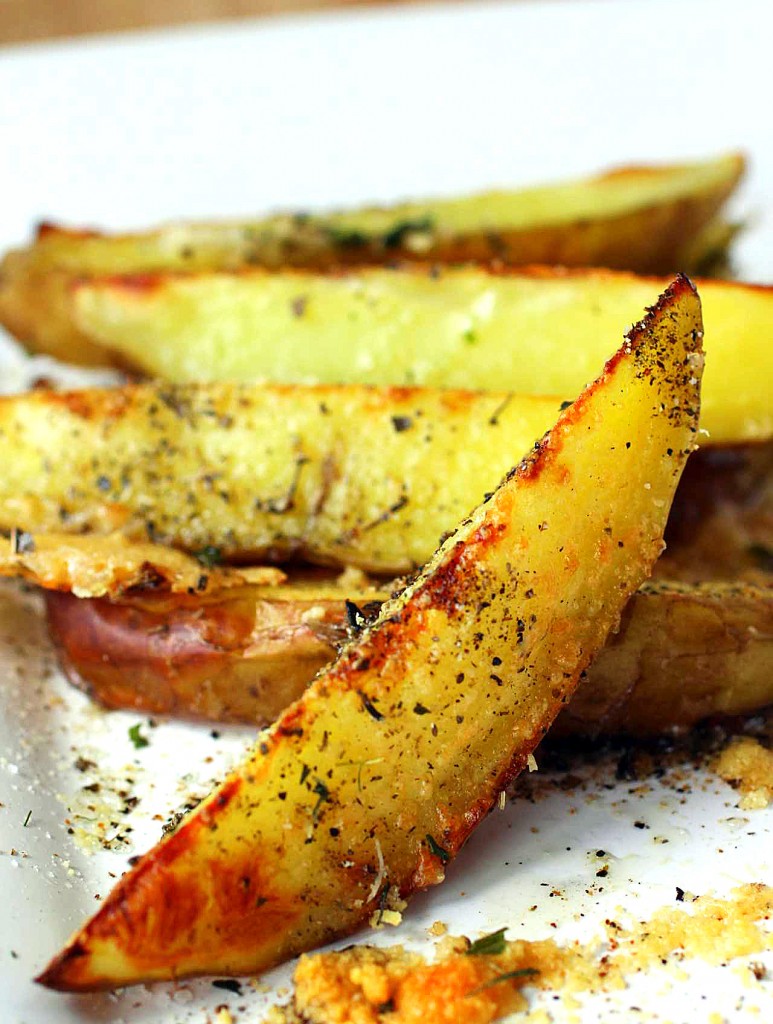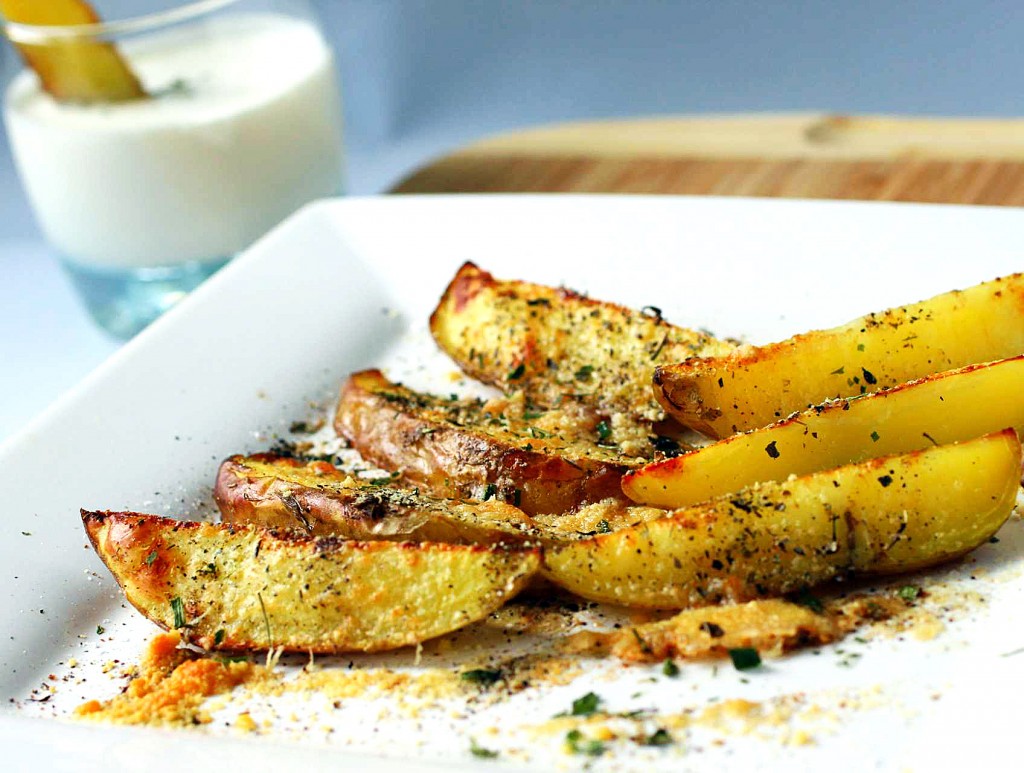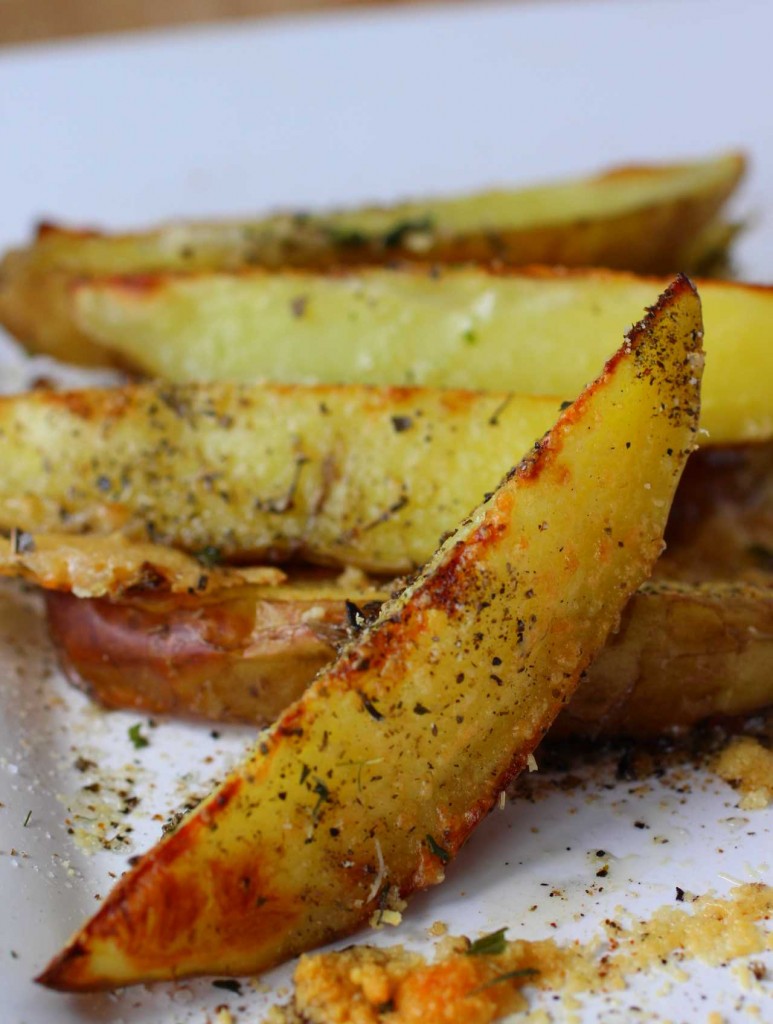 Baked Garlic Parmesan Potato Wedges
2015-08-12 14:09:59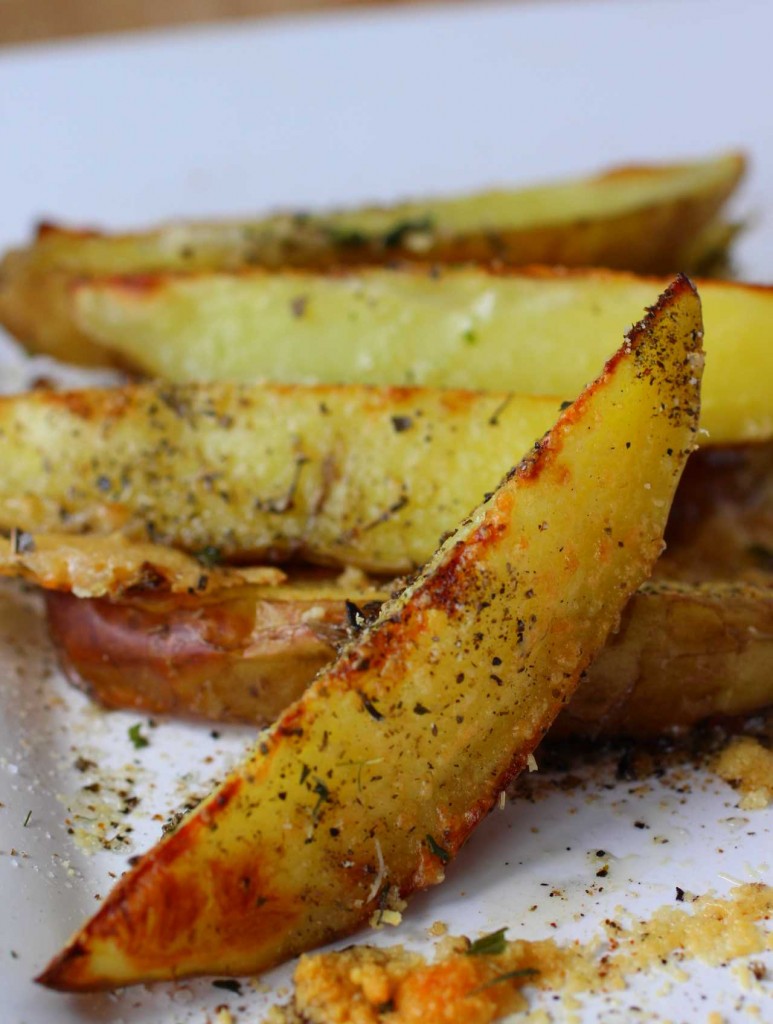 Ingredients
3-4 large potatoes, sliced into wedges
4 tbsp olive oil
2 tsp salt
2 tsp garlic powder
2 tsp Italian seasoning
1/2 cup shredded parmesan cheese
fresh chopped parsley or cilantro, ranch or blue cheese dressing for dipping, if desired
Instructions
Preheat oven to 375 F. Grease a large baking sheet with oil and set aside.
Place potato wedges into a large bowl. Toss with olive oil. In a small bowl, combine salt, garlic powder, and Italian seasoning. Sprinkle potato wedges with the shredded cheese, then sprinkle with the seasoning mixture and toss to coat.
Arrange the potato wedges in the baking sheet in one layer, skin-sides-down. Bake until potatoes are fork-tender and golden, about 25-35 minutes.
Sprinkle with chopped parsley leaves and serve along with dressing for dipping, if desired.
YumExpert http://yumexpert.com/