How many types of lemonade do you know? Have ever thought about it at all? Do you think it is just water with lemon juice? It is what I always knew and I had never asked myself about lemonade types before one thing happened to me. It radically changed my mind about refreshing drinks forever.On a hot day I was outside in the city and I was suffering – I wanted to have a drink so much that I felt myself in a desert. I was lucky to find a small café on my way and I ran into it to quench my thirsty. I looked through the list of drinks and I was surprised with a wide choice of lemonades. Is it really possible to make so many types of them – I thought. I ordered watermelon lemonade. After I drank it I had a feeling like I had eaten a good piece of watermelon. The taste was wonderful. I decided to make it at home.
My experiments in making that lemonade were not very successful and I understood – the internet can help me. How joyful I was to see the recipe of watermelon lemonade
here
! I followed it and made absolutely identical lemonade to the one I had at a café. I make it as often as it is possible during summer. It is so refreshing and even hearty. I am not thirsty and fed after it for a long period of time. Isn't it a wonder? Follow the recipe and you will be amazed with the taste of this perfectly refreshing drink. Treat your friends this lemonade and everybody's mood will be excellent!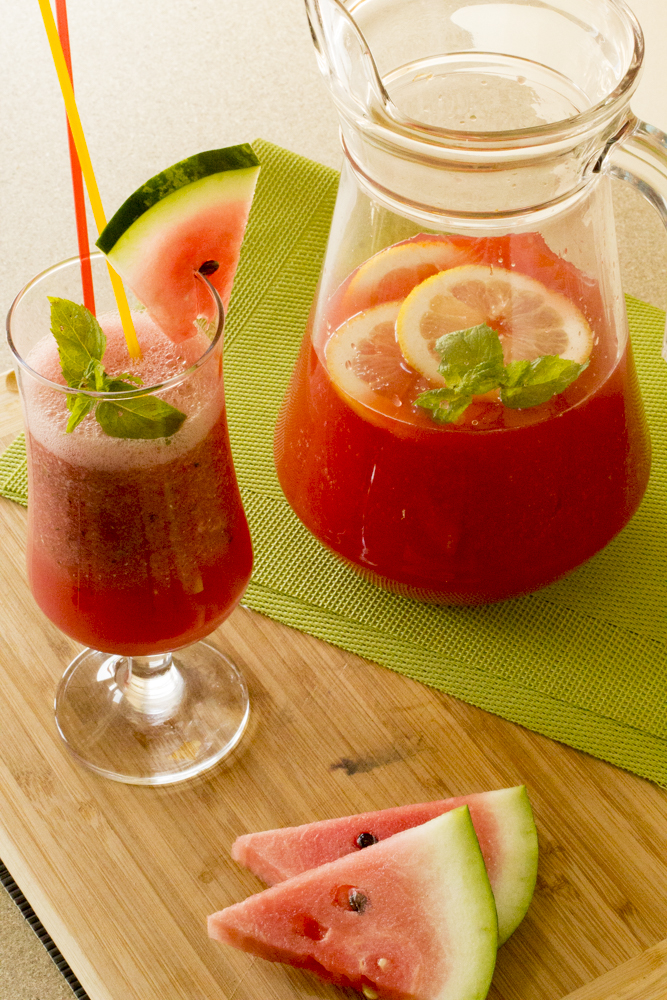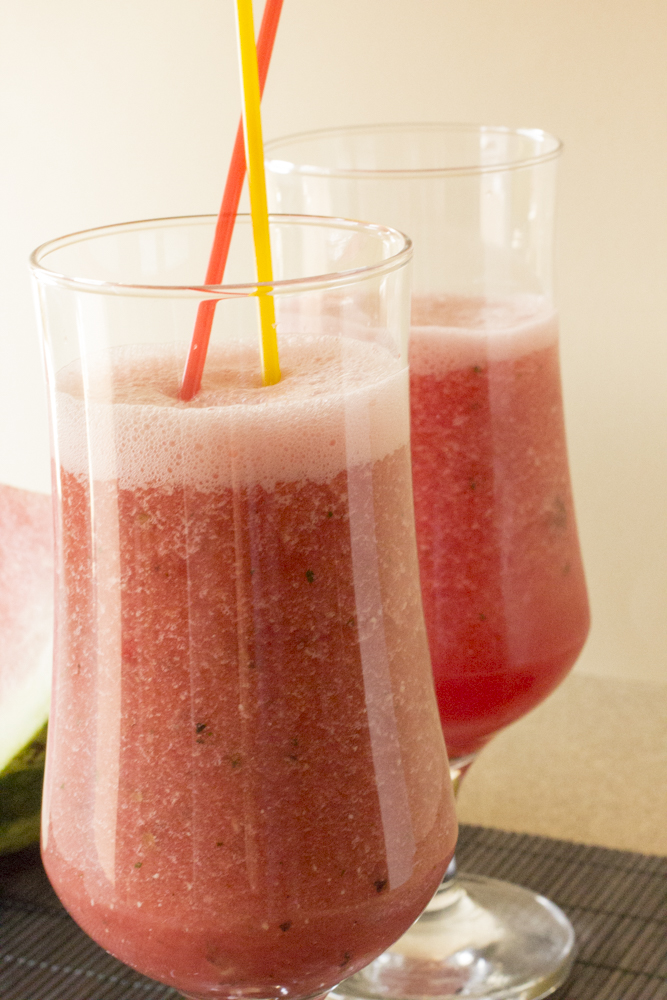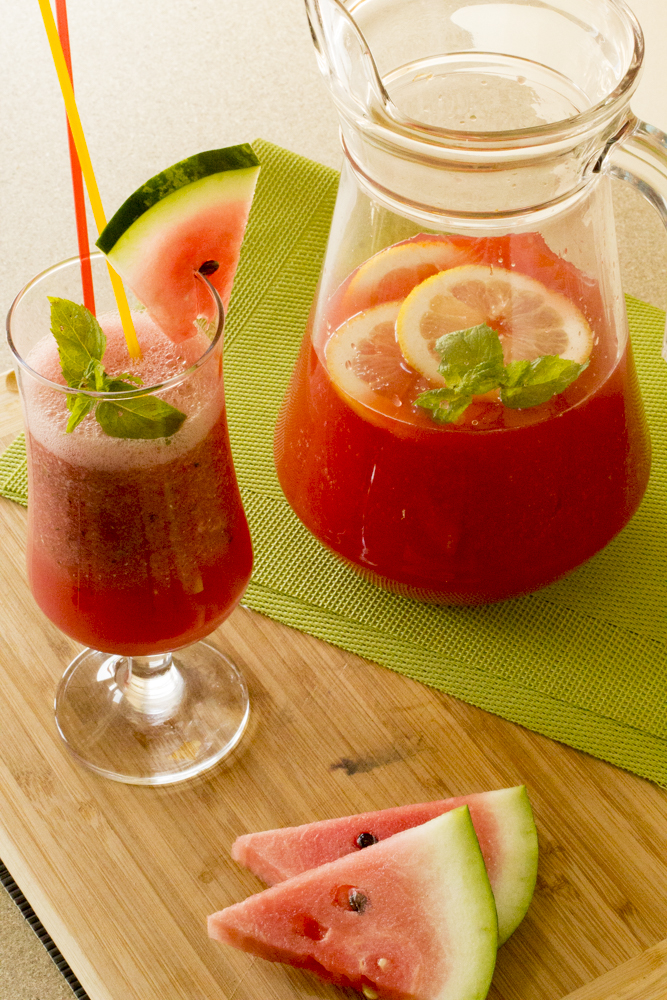 Watermelon Lemonade
2015-09-12 12:24:07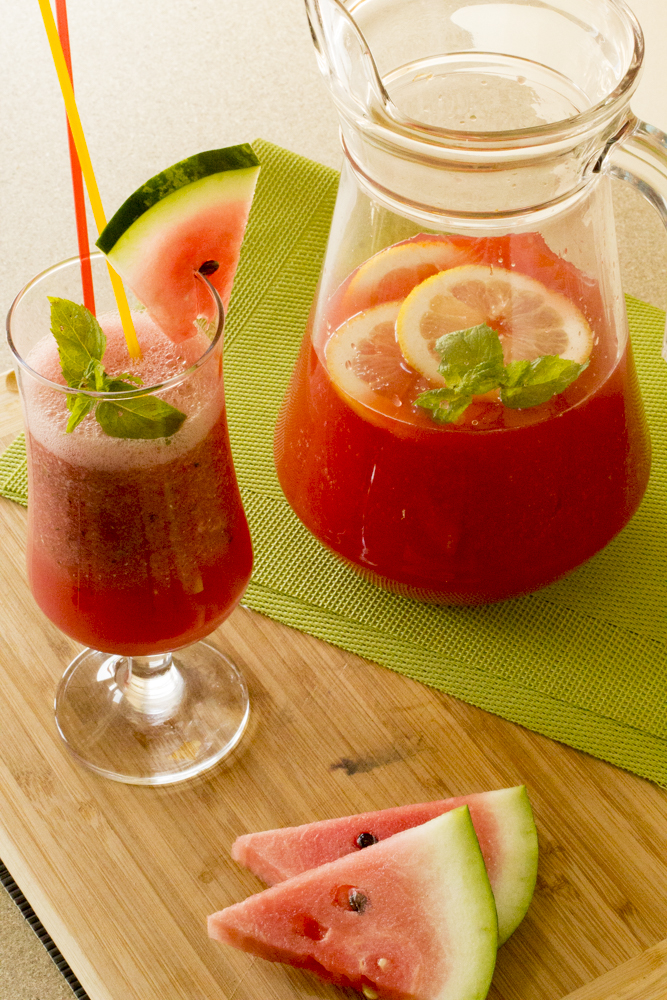 Ingredients
chilled watermelon( peeled, without seeds and cubed) – 6 cups
cold water – 4 cups
fresh chilled lemon juice – 3\4 cup
granulated sugar – 2\3 cup (or to taste)
ice and mint for serving
Instructions
Puree watermelon with a blender. Pour into a bowl through a strainer.
Water, lemon juice and sugar whisk together in a big pitcher until sugar has dissolved. Add watermelon puree, ice and mint to the mixture. Store in a fridge.
YumExpert http://yumexpert.com/