I simply adore salads. I make them of as many possible ingredients as I know. Mixing and seasoning salads is fine art for me. The processes of salad making let me get rid of all unnecessary thoughts, remove tension. It is really psychotherapy! When my friends argue about their hard work or family problem, I always say – make a salad or let us do it together. It sounds at least strange, but they know my obsession with salads and they also know that my advice helps. I am serious! Just try.I know so many recipes of salads that I was sure – it is impossible to impress with a new one ever. Fortunately I was wrong. On this very useful
blog
I managed to find a recipe of salad, which sunk into my soul forever. There only 3 ingredients and lime juice for seasoning! It took no time to make this salad. But the taste! So fresh, sweet and sour it is. This is the best desert in the world. I don't think that speaking about the ingredients use is necessary.
When I gave my friends to taste my new salad, they said it was really similar to psychotherapy to eat such a salad and suggested to cook it all together next time. I don't mind. It is summer time now – the time of fruit, berries and relaxation. If you relax during cook and you do the same in time of having meal you can easily become a happy person. This is my philosophy and lifestyle.If you are short in time to bake a refined desert, but you want something delicious to eat and relax during cooking, this recipe is exactly for you.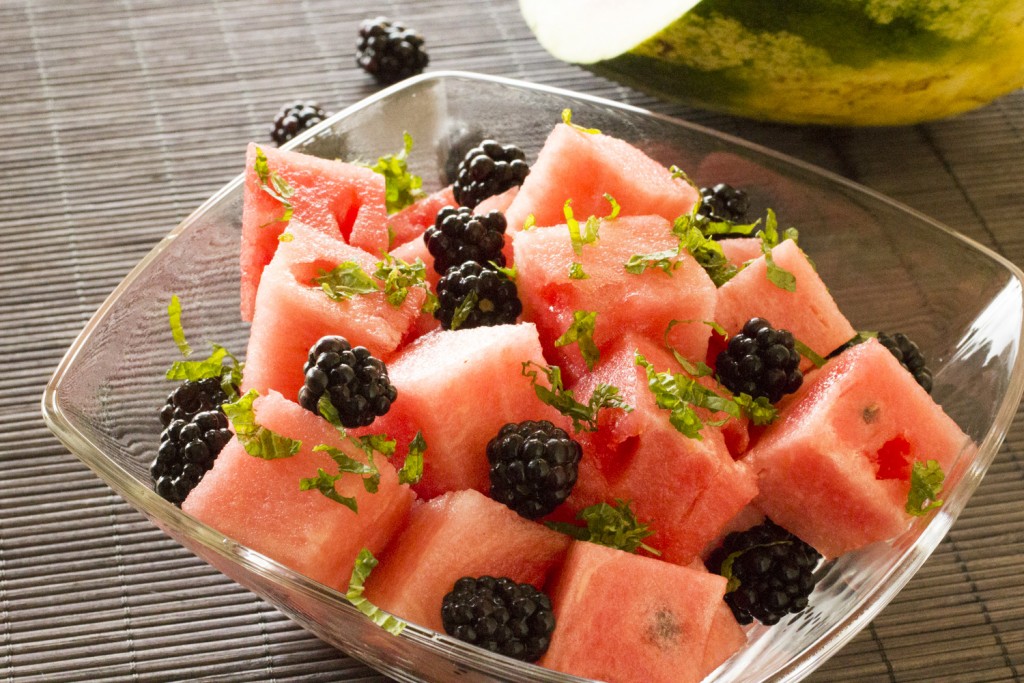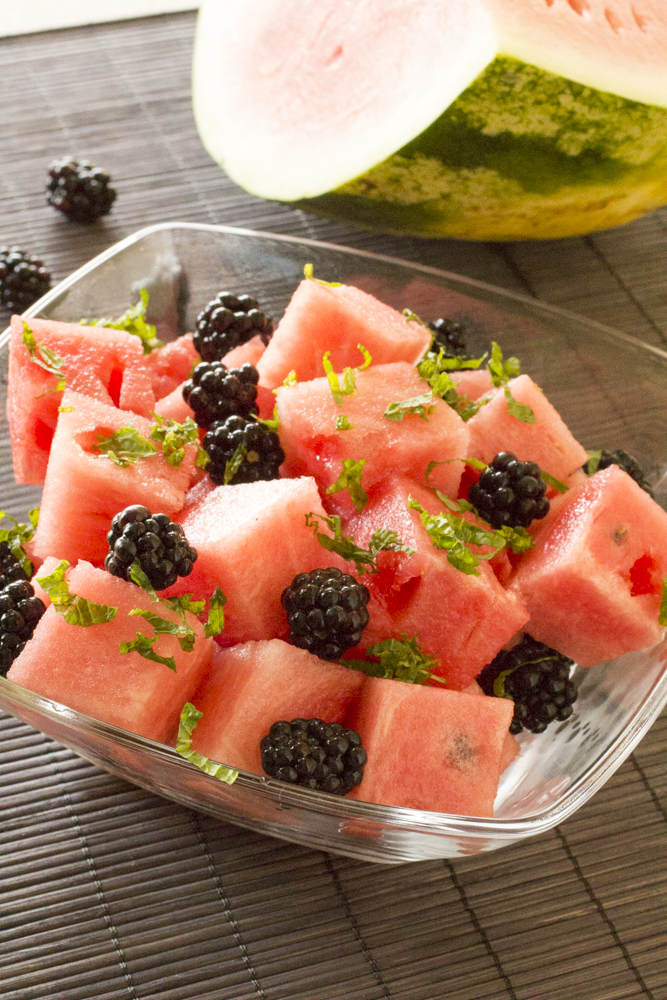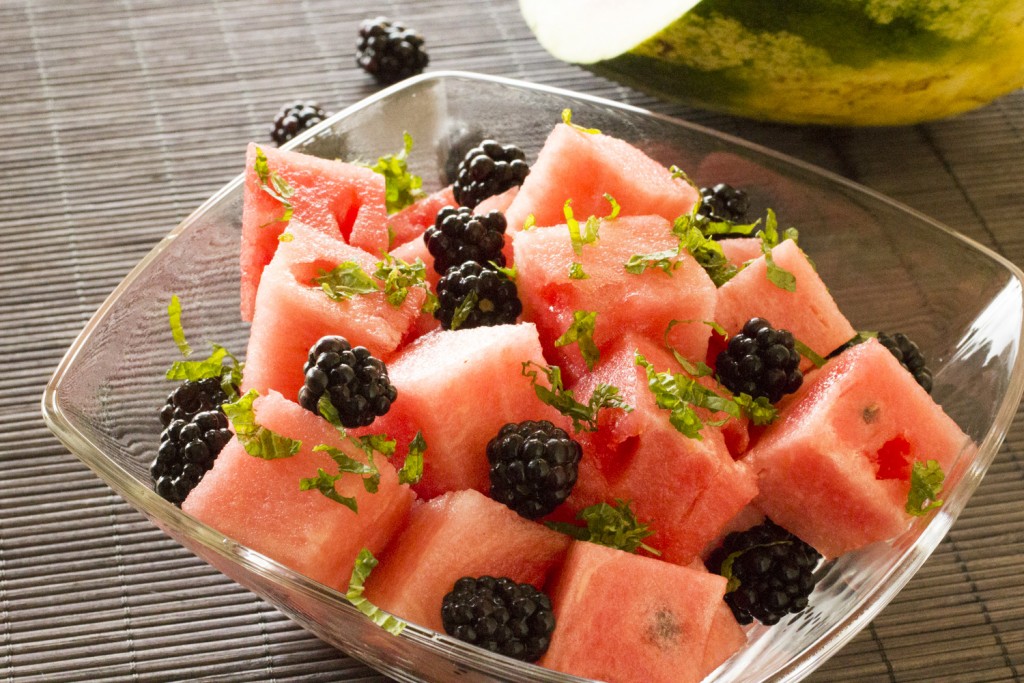 Watermelon, Blackberry, and Mint Salad
2015-09-17 13:00:34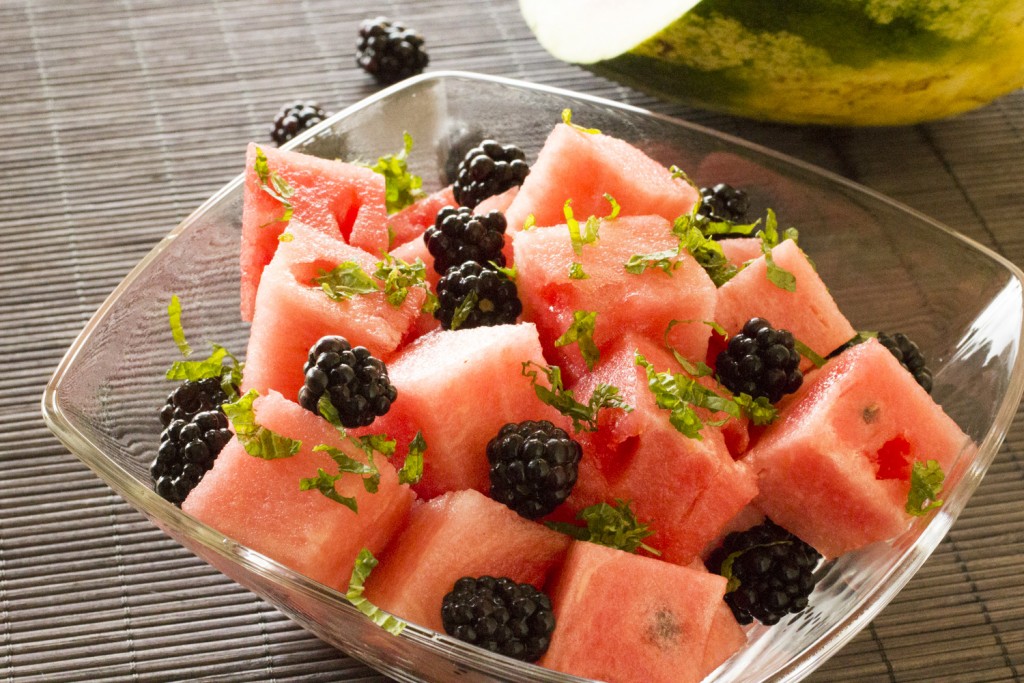 Ingredients
watermelon(cubed) – 3 cups
blackberries – 1 1\2 cup
mint leaves(finely chopped) – 2 tbsp.
one lime juice
Instructions
Combine fruit, berries and mint in a large bowl. Squeeze lime juice over the fruit mixture. Toss a bit and serve.
YumExpert http://yumexpert.com/