Make something completely new and unexpected for the future holiday party or just for a delish entrée. Stuffed flank steak works perfectly for such cases, so why not to give it a try? Your dinner guests will have a real pleasure to enjoy such a gourmet dish if you serve this! The stuffed flank steak is a really great recipe for special occasions, as it makes a refined dish that is absolutely easy to make. The perfectly roasted flank steak is stuffed with a tasty mixture of spinach, blue cheese and bell peppers and you're going to love this marvelous combo!
Here
you can find more interesting recipes of this amazing blogger.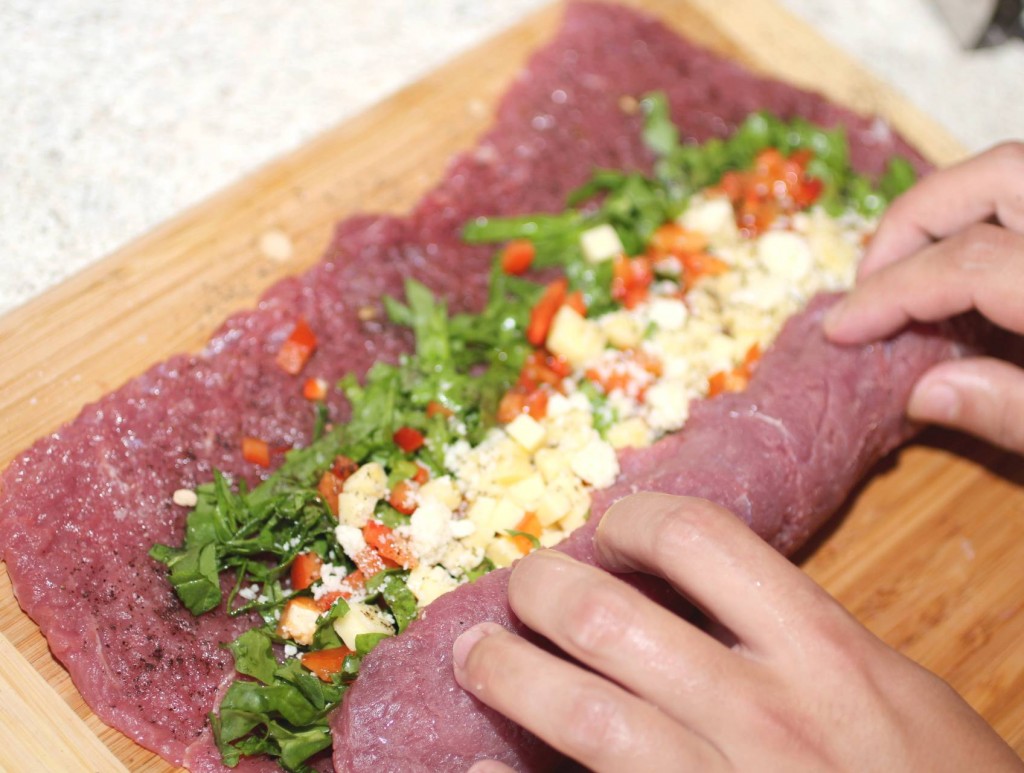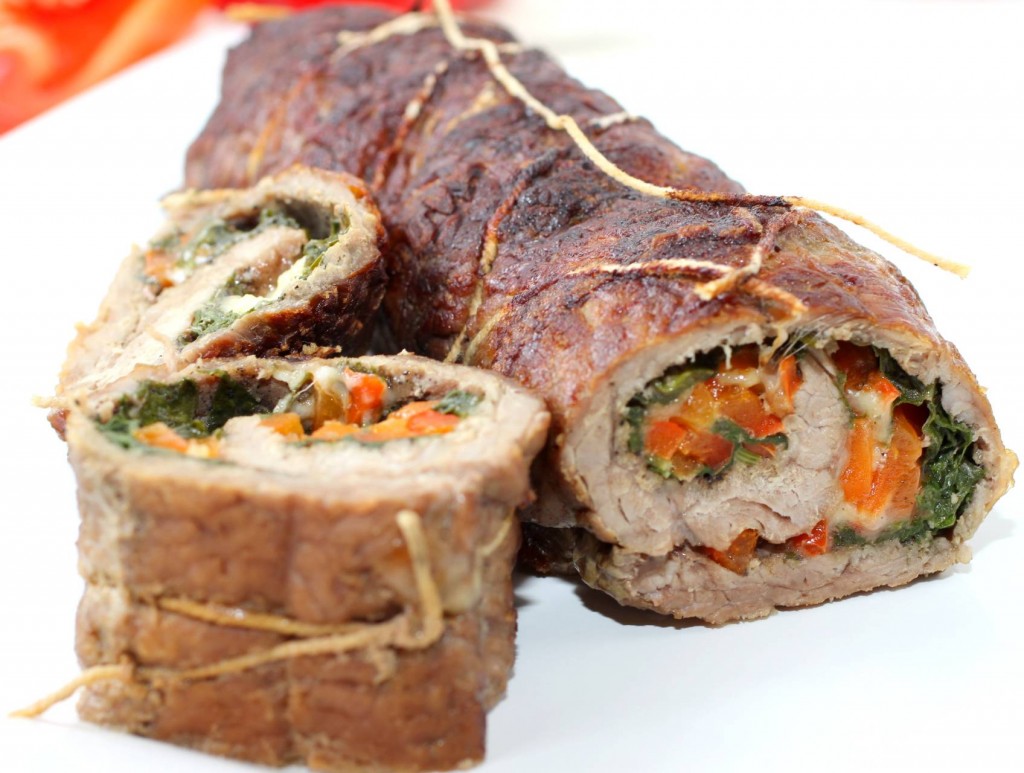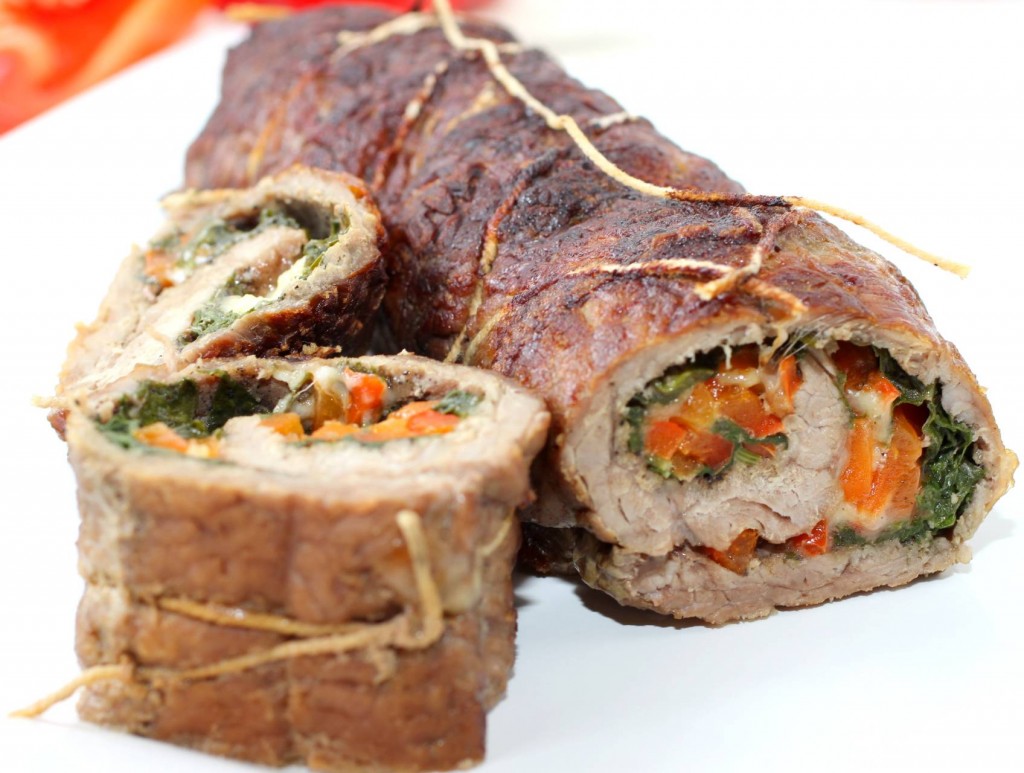 Stuffed Flank Steak
2015-08-29 09:30:35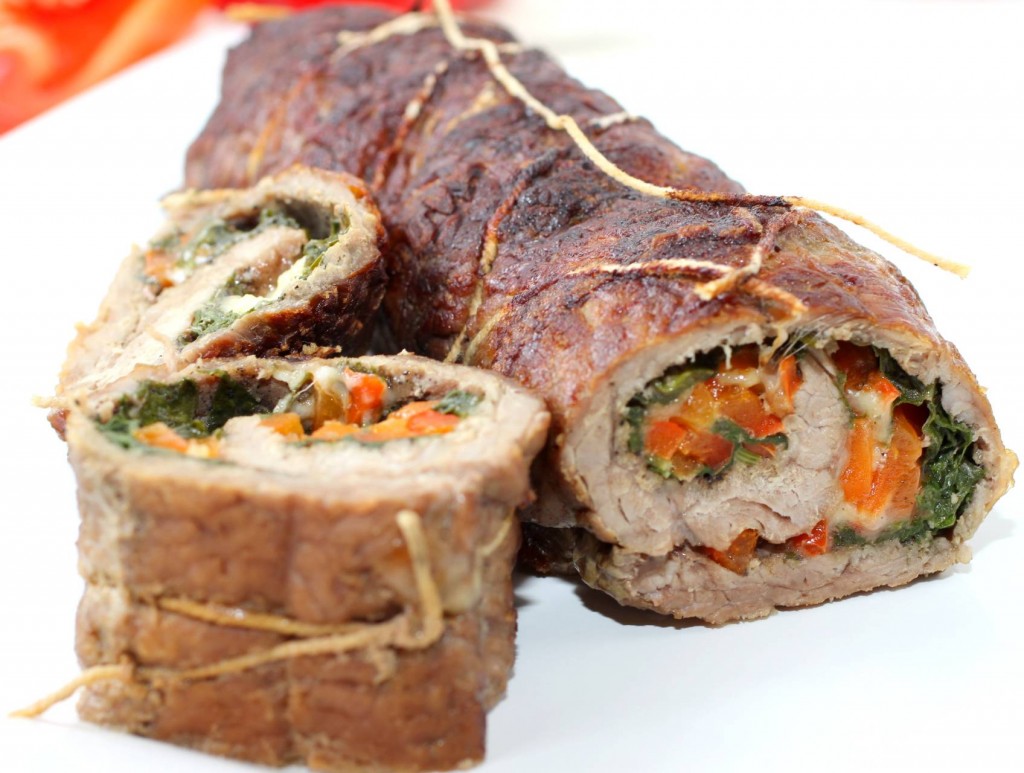 Ingredients
1 1/2 to 2 pounds flank steak
1 package frozen chopped spinach, thawed
1/2 cup crumbled blue cheese
7 ounces roasted red peppers, drained and chopped
2 tbsp seasoned bread crumbs
1 egg yolk
3/4 tsp garlic salt
3/4 tsp ground black pepper
1 tbsp olive oil
Instructions
Preheat oven to 425 F.
Place steak on work surface. With a sharp knife slice the flank steak parallel to the work surface in half lengthwise, without cutting all the way through. Open up the steak like like you would open a book and flatten slightly, so that it's evenly thick.
Remove liquid from spinach. Combine it with cheese, peppers, bread crumbs, egg yolk, 1/4 tsp of each garlic salt and pepper in a medium-size bowl.
Sprinkle both sides of steak with an additional 1/4 tsp of each garlic salt and pepper. Spread the filling, leaving about 1″ border on all sides. Lightly press filling onto the steak. Roll the steak very tightly, beginning from the short side.
Once rolled, tie steak at 2″ intervals with a kitchen twine. Rub with oil, then season with the remaining garlic salt and pepper.
Place into the oven and roast at 425 F for 35 minutes, then turn on the broiler and broil for 10 minutes, turning once. Allow to rest for 15 minutes.
Remove the kitchen twine, slice and serve.
YumExpert http://yumexpert.com/