Once, cooking dinner for next day( that was Saturday) I was thinking about food, my relation to it, my skills in cooking and one question came to my mind. Why do we always have very simple food on our table? Very special, unusual dishes are for our guests only. We can have parties just for somebody who comes to visit us and my family has a right to taste yummy with guests only. I got upset. A moment later I put aside everything I prepared for cooking and went to explore our fridge. There were not so many products, but enough to use my imagination and let my family have a party without guests.In the fridge I found vegetables and meat. Isn't it enough? Of course! But I couldn't find any interesting ideas in my head.
I could roast some beef and make a salad, but what is special in it? Then I remembered our family weekend hike to mountains. There was a small café were cuisine of some European country was served. We were delighted with cabbage rolls. They were so juicy with meat and rice inside. My guys asked me to cook them at home, but I absolutely forgot about it after returning home. Thanks God, the rolls came to my mind that evening. So, I took my laptop and found a recipe of these amazing rolls on this
blog
. How joyful I was, having cooked cabbage rolls, following that recipe. I got the very taste I remember from the mountain café! What about members of my family? They said," You are a wizard!". I am happy and inspired to cook festive dishes for them even every day!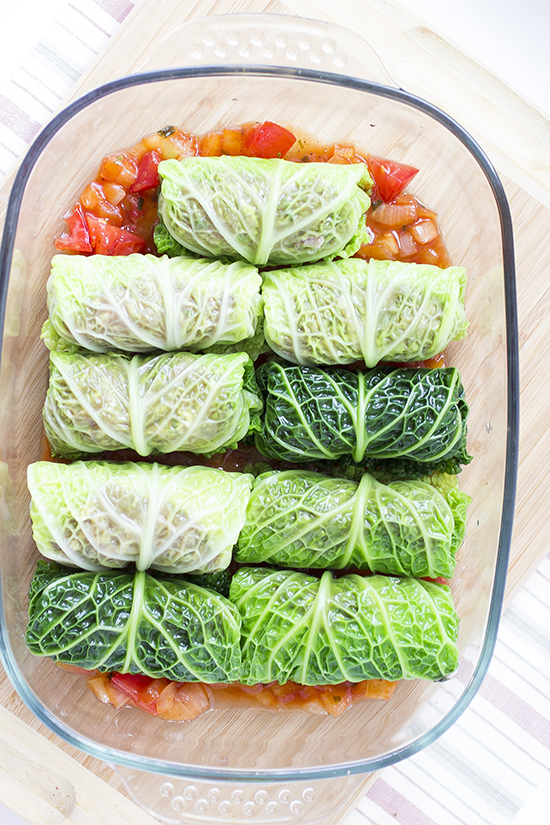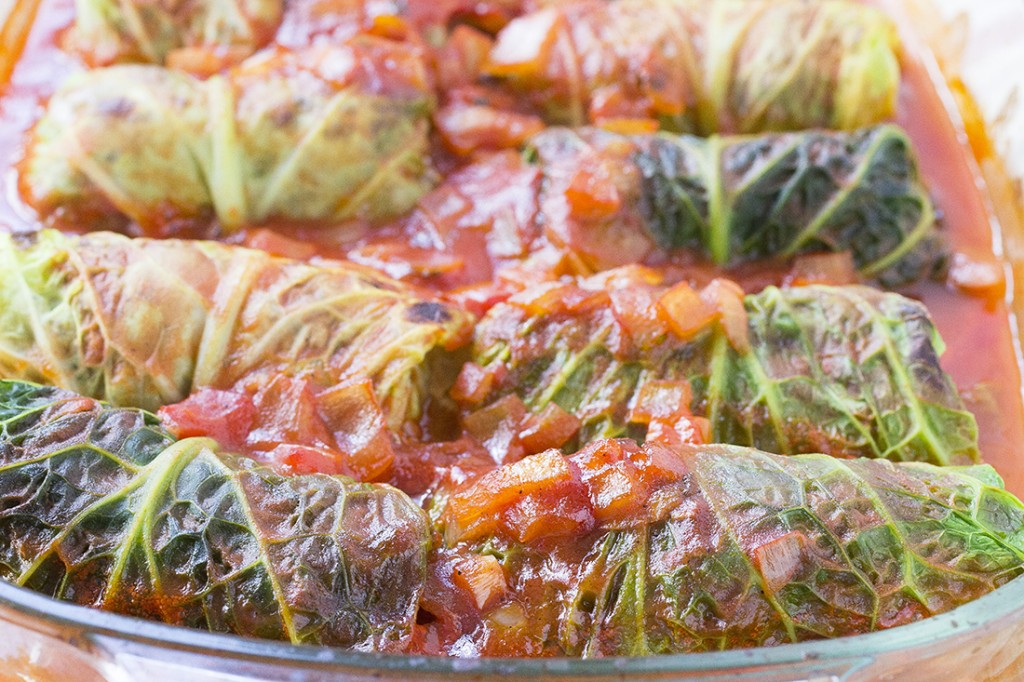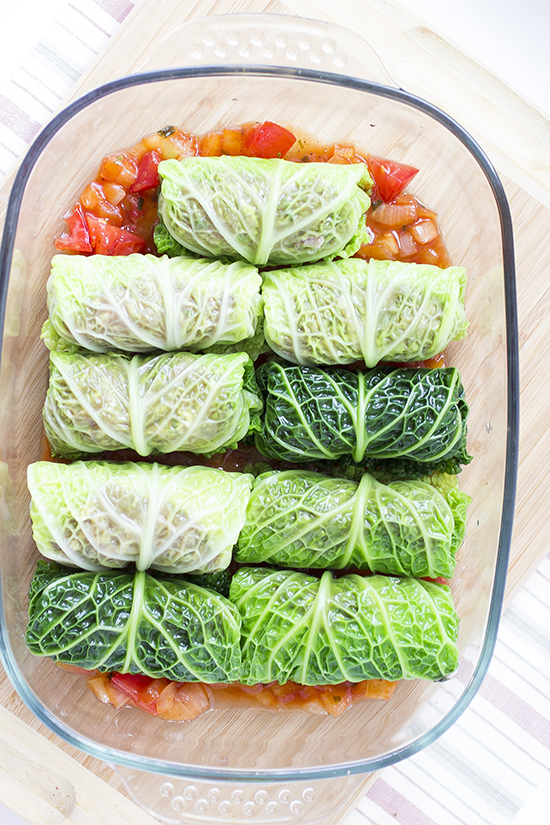 Stuffed Cabbage Rolls
2015-09-15 13:44:34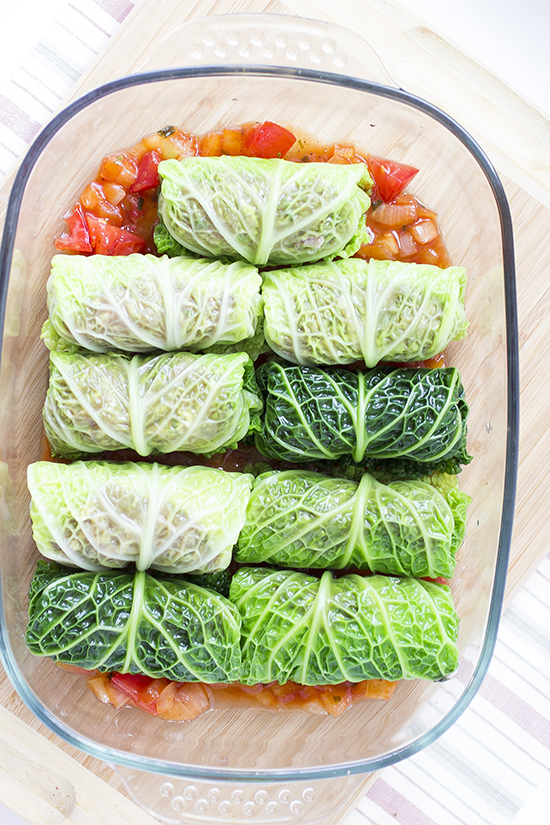 Ingredients
Green cabbage - 1 large head (about 2 to 2¼ pounds)
Ground beef – 2 pounds
1 onion(medium size), minced(best) or grated
1-2 eggs
2 cloves of minced garlic
Salt – 2 tsp.
Black pepper – 1 tsp.
Raw long-grain white rice - 1\2 cup
Instructions
butter or vegetable oil – 2tbsp.
1 clove of finely chopped garlic
1 chopped onion of medium size
2 cans (15-ounce) tomato sauce
juice of a lemon or apple cider vinegar – 2,5 tbsp.
¼ to ¾ cup light brown sugar (white is also possible)
golden raisins – 1\2 cup (if you want)
some chopped parsley for garnish
YumExpert http://yumexpert.com/