I wouldn't ever believe that people hating pasta exist, but it's easy to find the ones who are indifferent to it – it's true. It's personally me. Recently it changed very much. I've got a recipe on this
blog
that will surprise people loving or hating spaghetti, but all of them will be fed and happy, having eaten a plate of spaghetti salad.Yes! It's a salad. You could have thought that it's a strange mixture – vegetables and a kind of pasta. I want to prove the difference.There is great deal of various vegetables, a little of broken spaghetti; they are mixed, seasoned by fantastic, refined dressing of parmesan, garlic powder and paprika. Unlike mayonnaise, this dressing imparts lightness and smell of it can easily attract everybody, even people who satisfied their hunger with full meal. You could be imagining the flavor now. Fantasize about the taste! No, it's not for hungry people to use imagination. I recommend you making this unique salad and have it at a family dinner or a noisy party – it will disappear from the table and I already know you will be asked about the recipe, because it's really worth cooking and eating with pleasure.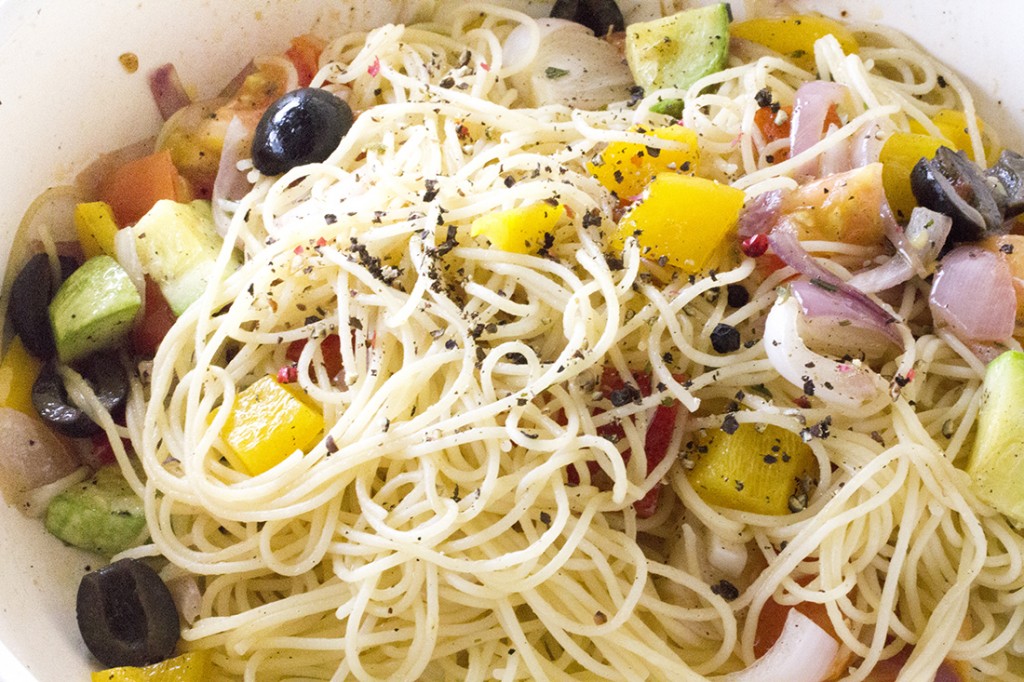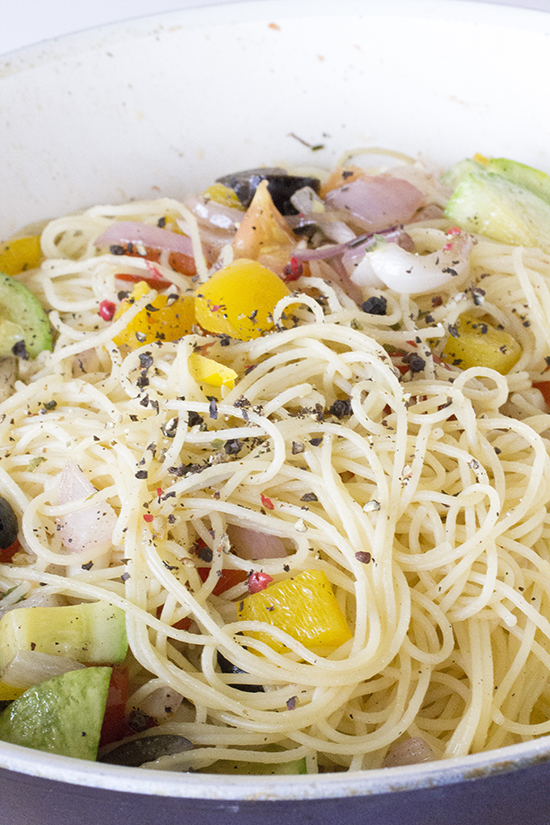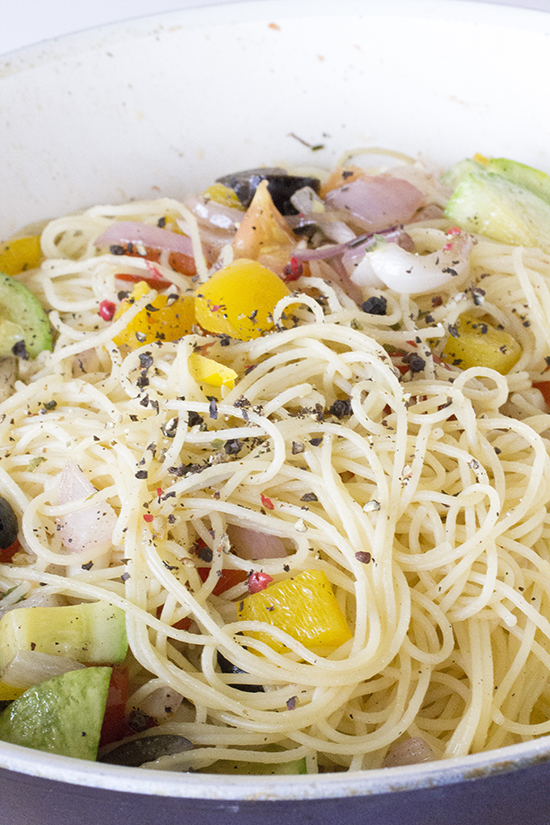 Spaghetti Salad Recipe
2015-09-17 12:54:08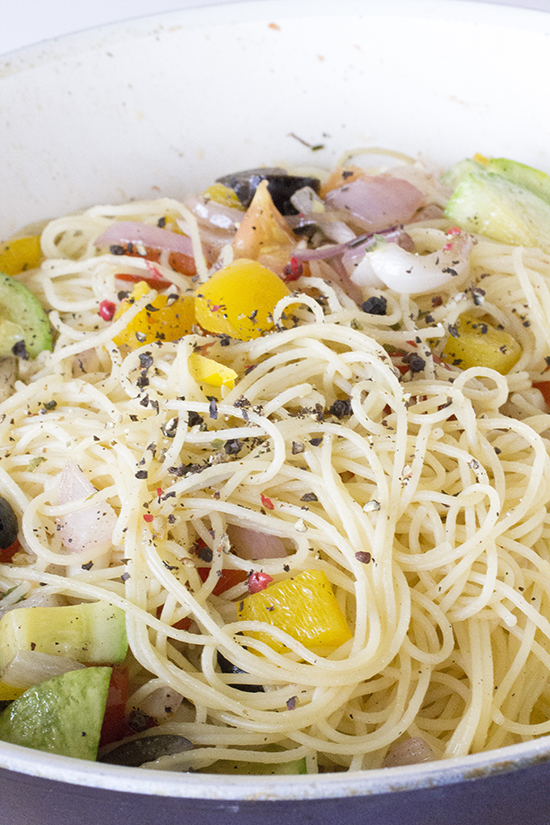 Ingredients
thin spaghetti (broken into 3-4" pieces) – 1 pound
Roma tomatoes (diced) – 3 pieces
medium zucchini (diced) – 1 piece
medium yellow zucchini squash (diced) – 1 piece
green pepper(diced) – 1 piece
red pepper(diced) – 1 piece
red onion(diced) – 1 piece
cucumber(diced) – 1 piece
sliced olives (drained) – 2 (2.25 oz)
cheddar cheese (cut into small cubes) – 8 oz
Dressing
Italian dressing - 1 bottle (16oz)
Parmesan cheese (grate it) – 1\4 cup
paprika – 1 tsp
garlic powder – 1\4 tsp
Topping
Salad Supreme Seasoning - 1 tsp. (or to your taste)
Instructions
Follow the package directions to cook spaghetti. Rinse them and drain. Put aside.
Place all the vegetables and cheese in a large bowl. Add spaghetti and mix all the ingredients well
For dressing mix Parmesan cheese, paprika, garlic powder in a small bowl. Pour it on the top of the salad top and mix until completely combined. Sprinkle it with Salad Supreme.
Leave it in the fridge for at least 2 hours before serving.
YumExpert http://yumexpert.com/