Do you know what the filling is in the pies which Little Red Riding Hood was brining to her grandmother?I didn't know, but I learnt it from my little daughter. One evening I was telling her this bedtime story and I was absolutely puzzled with the question. My daughter asked me about the fillings, because meat filling would change the whole story, if Little Red Riding Hood fed The Big Bad Wolf meat pies. I forced much to keep calm after such explanation. And my clever daughter concluded the pies had apple filling and fruit are not good for animals.That funny story gave an idea to cook apple pies, but they had to be special, just like daughter is. My long surfing the internet was awarded by a great recipe on this
source
. Apple pies with salted caramel – it is something of new wave in cookery. It was exactly that what I needed.
As I started making the dough, my child ran up to me said that she had the best mom, because I had guessed her dream about pies. I was inspired after these words even more than before. An hour past and we got these fantastic apple pies with salted caramel. The smell of them made my daughter rush to the kitchen to have the first pie herself. Her estimation and conclusion was following – Little Red Riding Hood couldn't have had such pies, because even The Big Bad Wolf would have eaten my pies. What can I add? I am happy to cook for so grateful clients.
By the way, apple pies with salted caramel taste so exciting, that it's hard to stop eating them, exactly like listening to fairy tales.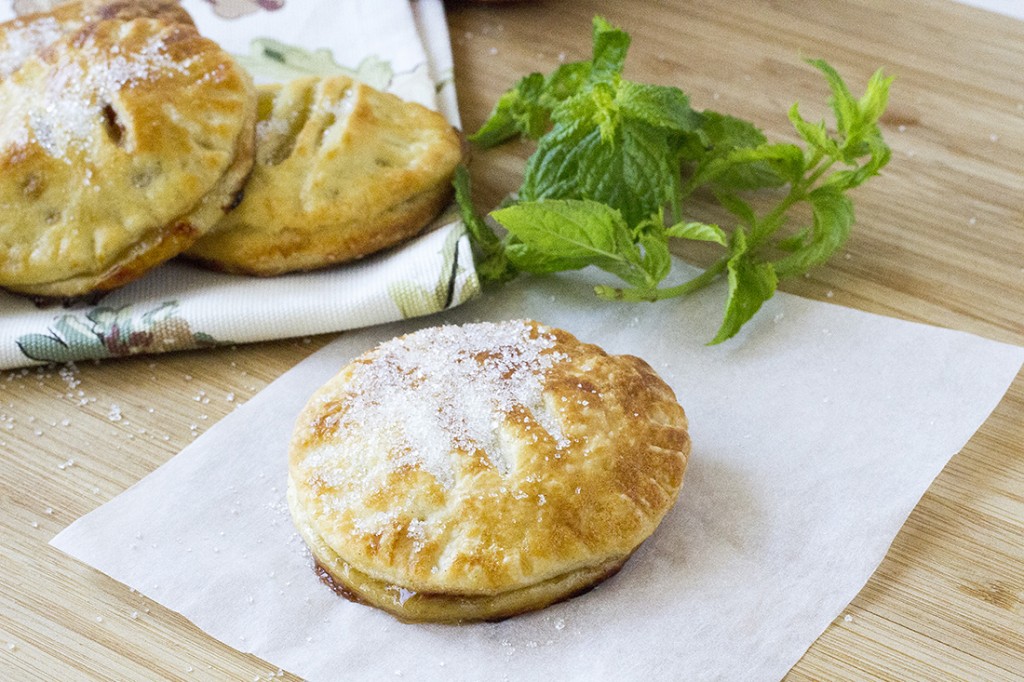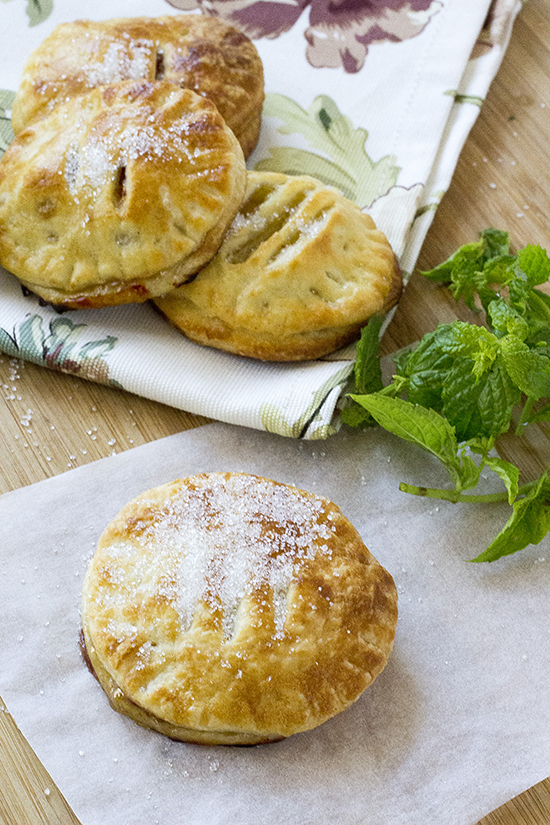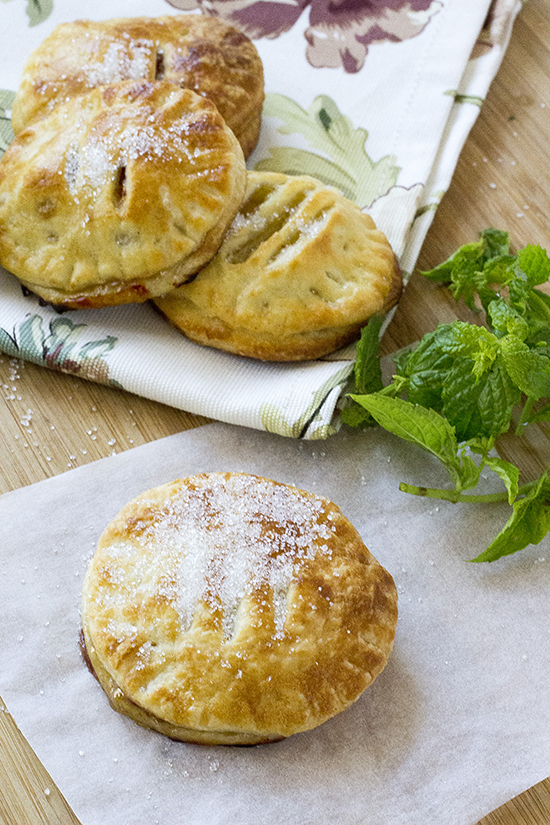 Salted Caramel Apple Hand Pies
2015-09-13 11:32:29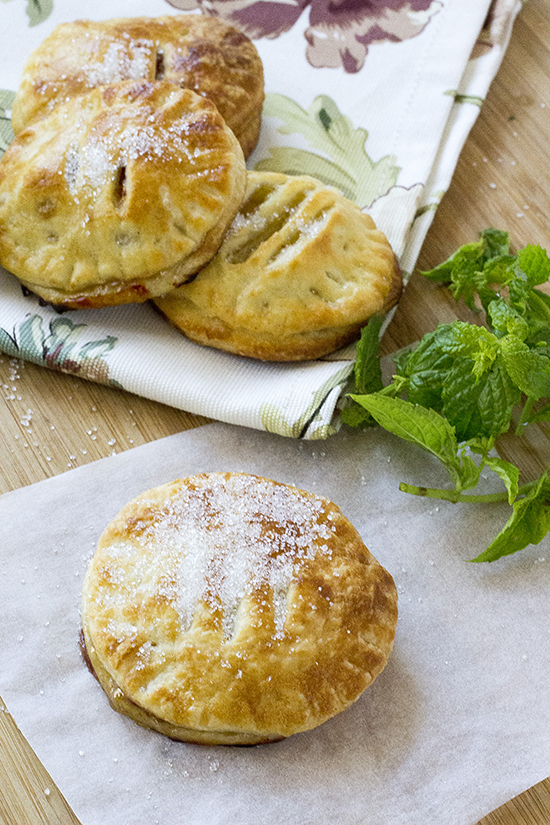 For the dough
all-purpose flour – 2 cups
salt – 1\2 tsp.
baking powder – 1\2 tsp.
cold unsalted butter(cut into cubes) – 2 sticks(1 cup)
sour cream – 1\2 cup
For the filling
all-purpose flour – 2 tsp.
diced apples(Granny Smith) – 2 cups
fresh lemon juice – 2 tsp.
cinnamon – 1\2 tsp.
sugar – 1\4 cup
soft caramels( chop it) – 8 pieces
Large flake sea salt
Egg wash (whisk 1 egg with water - 1 tbsp)
Crystal sanding sugar
Making the dough
Take the flour, baking powder and salt and whisk them together in a big bowl.
Add the butter to the dry mixture and work it into the flour with your fingers to get mixture that resembles wet sand.
Stir in the sour cream , and then put the dough on a well-floured work surface.
Knead the dough a few times until it comes together, adding flour if necessary. Make a rectangle of dough, rolling it and dust both sides with flour. Fold it into thirds as if you were folding a letter
Rotate the dough 90º repeat the previous action. Wrap it in plastic tightly and refrigerate it for at least 30 minutes.
Make the filling
Combine the ingredients :apples, lemon juice, cinnamon, sugar and flour in a large bowl and stir until thoroughly mixed. Put aside.
Assembling the pies
Have your oven preheated to 425ºF.
Get the dough out from the refrigerator and unfold it onto a well-floured surface, rolling it out to a square.
Cut out the more the better circles with a circular cookie cutter.
Place six of the dough circles on a cookie sheet covered with parchment . Put a little of the apple filling into the center of each circle, but leave enough of a border around the filling. Put a portion of the caramels and a pinch of sea salt on the filling . Place another dough circle on the filling. Use a fork to stick the edges together, sealing each pie.
Brush each pie with the egg wash, and cut two or three vents on the top with a sharp knife.. Sprinkle the pies with crystal sanding sugar to taste.
15 minutes baking..
Take the pies out from the oven and let them rest for 10 minutes before serving. Repeat the same with the rest of circles.
YumExpert http://yumexpert.com/