For most of us having tea or coffee is a usual everyday thing. Someone drinks them to wake up at last; somebody else needs them to increase blood pressure, for others it is a habit to have a cup of some drink in the morning. But very few of us really care about bits with these drinks.
Try to make something sweet
It doesn't matter whether it's a meat sandwich or a piece of sweet cake. In my family, I am responsible for food that we have with our drinks in the morning or for afternoon tea. We prefer sweets and in most cases, they are homemade. I can buy of course some cookies or chocolates, but it's more pleasant to eat sweets that I made with my own hands.

So, I surf the internet quite often and my main purpose is to find some new recipes. The last recipe I faced on this
blog
was exactly that what I needed.
Great pecan pie cookies recipe!
We like cookies very much. I adore having coffee with them, my husband and kids prefer to drink tea or cocoa, biting cookies.
According to the recipe pie cookies were supposed to be full of nutty flavor.
For these cookies I used bought dough, so cooking didn't take much time. I got wonderful pecan cookies that were a yummy with our morning drinks. I thought we would have some pieces for teatime but no crumbs were left after breakfast. It means that following this recipe was a great idea.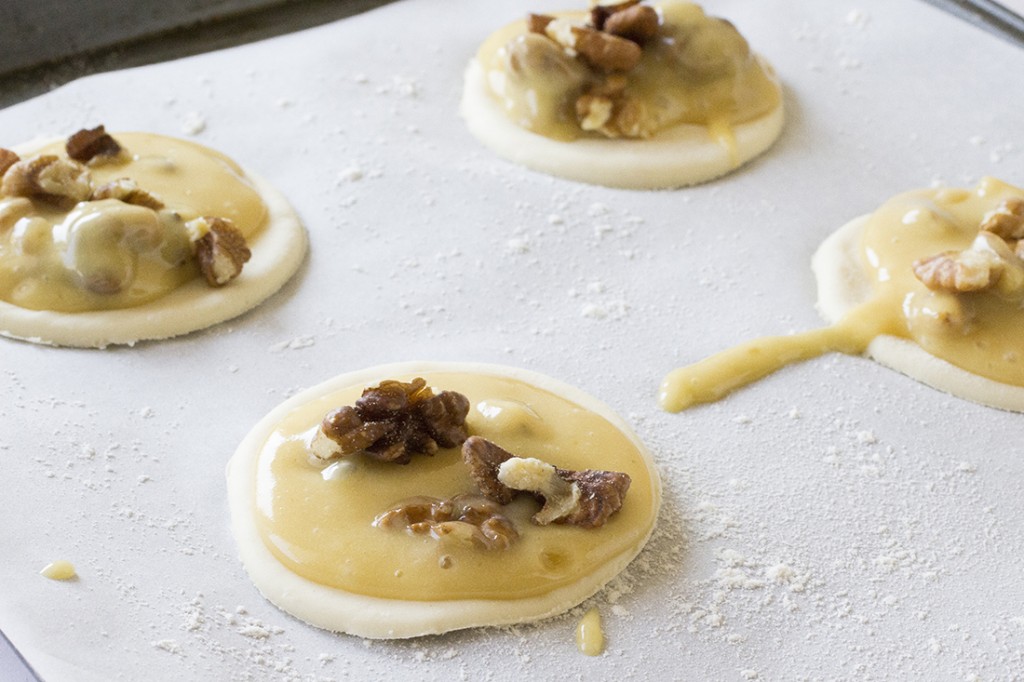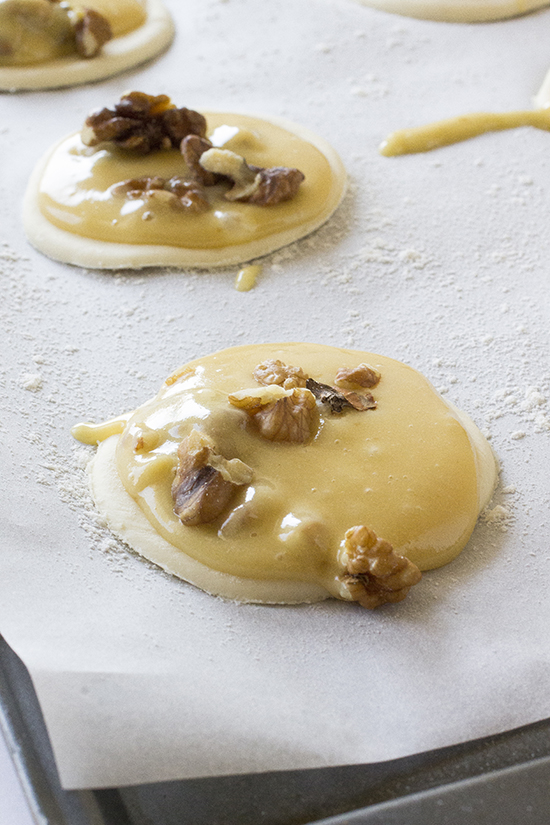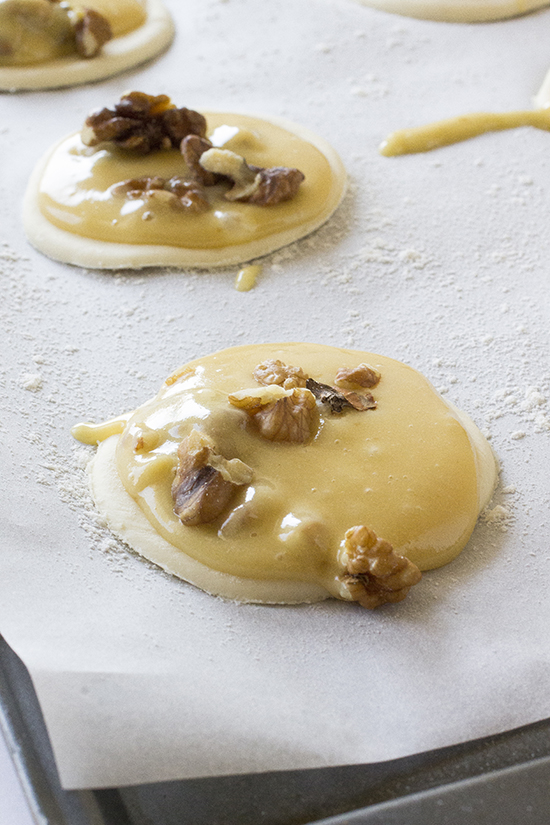 Pecan Pie Cookies
2015-10-22 14:40:47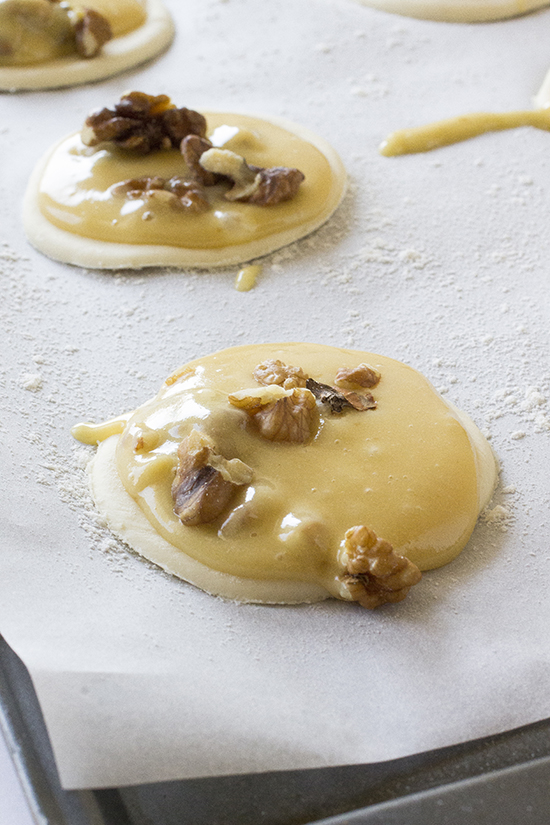 Ingredients
prepared single pie – 1 crust
butter (melted) – 2 Tbsp.
pecans (chop them) – 1\2 C.
packed brown sugar – 1\3 C.
corn syrup – 1\4 C.
eggs – 2 pieces
salt – 1\8 tsp.
semi sweet or milk chocolate chip – for decorating
Instructions
Mix butter, pecans, brown sugar, corn syrup, salt and eggs in a large non-stick pan. Get the mixture thickened, cooking on the stovetop over medium-low heat. Take the pan away from heat and put aside.
Cut out circles of unrolled dough with a 3" cookie cutter. Fold about ⅛-1/4" up on the edges.
Fill each circle with 1 tablespoon of the pecan mixture.
Put on a pan lined with parchment and bake in a preheated (to 400 degrees) oven 8 minutes, until filling is set. Take out from oven and cool on a wire rack.
Put chocolate chips in a small zip lock-bag. Heat in a microwave about 15 seconds until mostly melted. Drizzle chocolate over the cookies. Chill until set.
YumExpert http://yumexpert.com/