You couldn't even imagine peaches and blueberries could create such a tasty tandem! But they do, and you just must try this duo in this incredibly yummy peach and blueberry Greek yoghurt cake. I prepared this one amazing recipe due to this
blog
that really motivated me. The texture of the cake is so moist and fluffy, because it's lightened up with addition of Greek yoghurt, which reduces the calories in the resulting treat but increases the tastiness. Make this delish and colourful cake with this super simple and well detailed recipe and you will definitely amaze everyone at the dining table if you serve it tonight.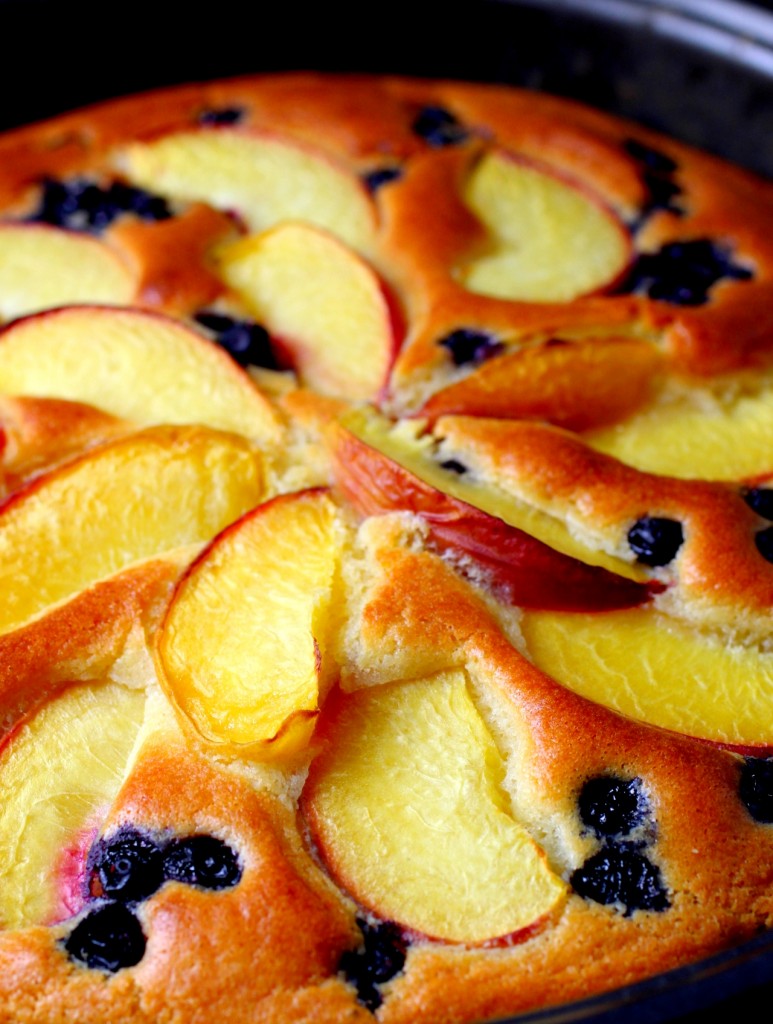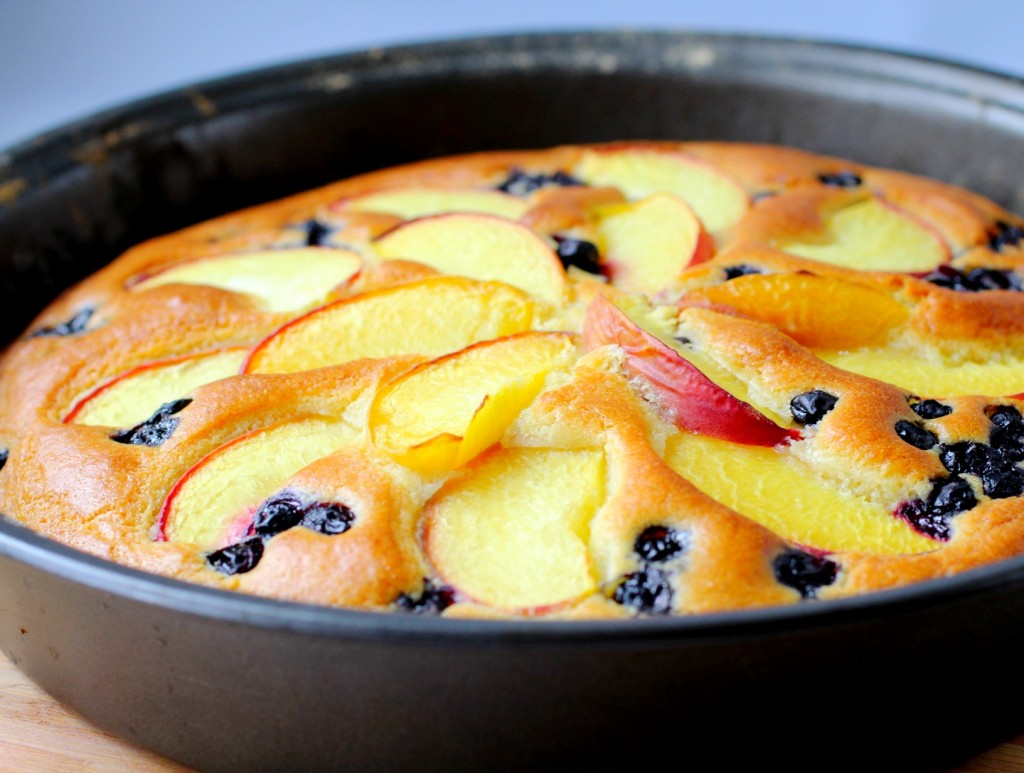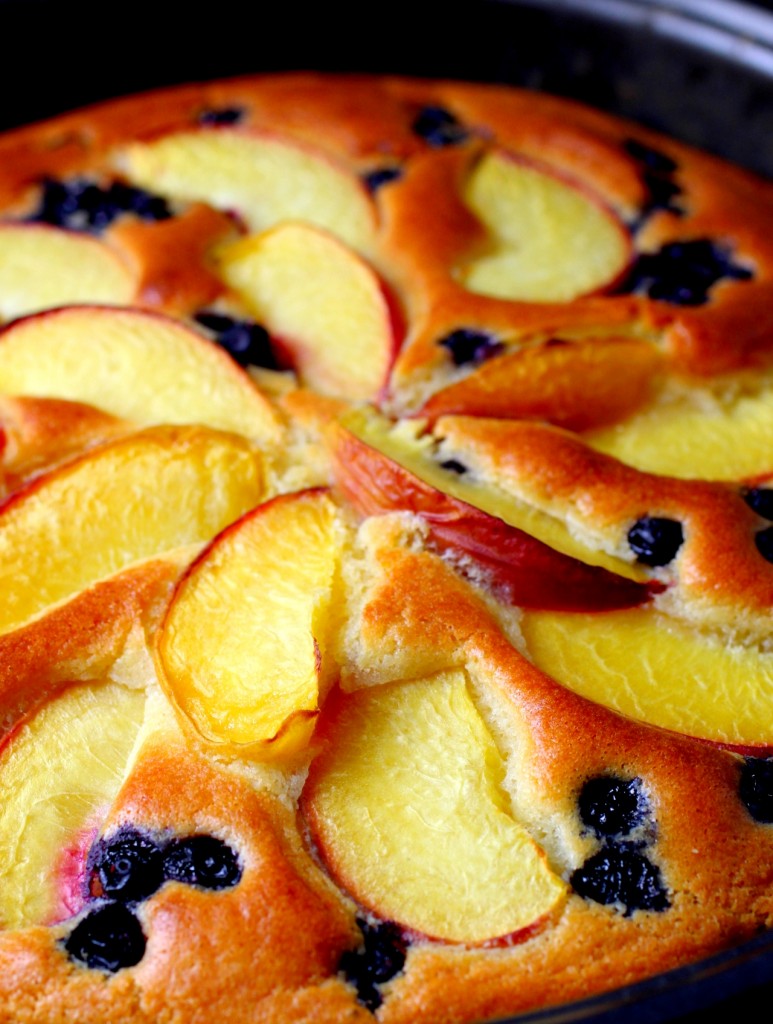 Peach and Blueberry Greek Yogurt Cake
2015-08-21 10:16:55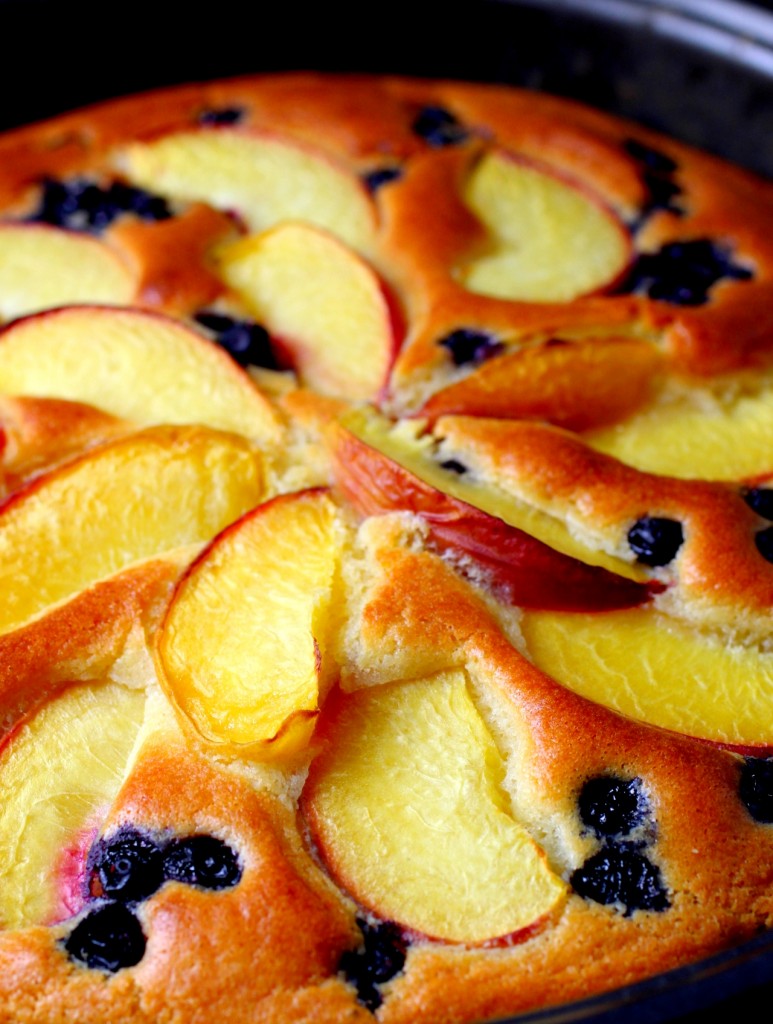 Ingredients
11/2 cups flour
1 tsp baking powder
1/2 tsp baking soda
1/2 stick butter, softened
1 cup sugar
2 eggs
1/2 tsp vanilla
1/2 cup Greek yogurt
2 peaches, sliced into wedges
6 ounces blueberries
1 tsp granulated sugar
Instructions
Preheat oven to 350 F. Grease the 9x3-inch spring form pan (or 9 inch round cake pan) with butter or non-stick cooking spray, and line the bottom with parchment paper. Grease parchment paper too.
In a medium bowl, whisk flour, baking powder, baking soda, together.
In another bowl, beat butter, sugar, and 2 eggs until fluffy, for about 2-3 minutes on high. Add vanilla and Greek yogurt and beat again for about another 1 minute.
Fold in flour mixture until combined beating on low. Do not overmix.
Pour the batter into the pan. Top with peach wedges, and sprinkle blueberries evenly atop. Sprinkle fruits with 1 tsp granulated sugar.
Bake until slightly brown, or till the stick inserted into the center comes out clean, about 1 hour. In the middle of the baking, put extra peaches and blueberries on top of the cake if you want, and return to oven.
Remove cake from oven and let cool for 40 minutes on a wire rack, leaving it in the pan. When cooled, release the from pan. Transfer the cake with the parchment paper at the bottom onto a cake plate.
YumExpert http://yumexpert.com/