What kind of garnish is preferred and the most expected by you? I can imagine a great deal of answers. Men, I am sure, would prefer potatoes, rice or pasta. Women would rather have some salad. I want to tell you about something in between, that is my favorite garnish – roasted vegetables. Hoping to find a new recipe of vegetable garnish for dinner on this website I added to my collection Oil free Rainbow Roasted Vegetables. This recipe is absolutely that what I needed. I love vegetables, I prefer healthy food and now I have both – absolutely healthy vegetables.Why is there this word "rainbow" in the name? The main – visible reason – you can see the beauty of colors, learning the list of ingredients and having cooked and tried a little, you will feel a wonderful vegetable rainbow of tastes.
I think, they are selected for this dish, because their tastes are very different from nature and being got together we get something new. You can taste them, choosing different pieces of different vegetable or take some different vegetables at once and the taste will differ. Isn't it a magic transformation in one dish? That's why vegetable rainbow became my favorite garnish or main course, when I feel overweight. Hint!If you don't want starve, but overweight hurts your thoughts, this dish is perfect to be main course. Its taste and colors will only please you eyes, taste buds and your stomach.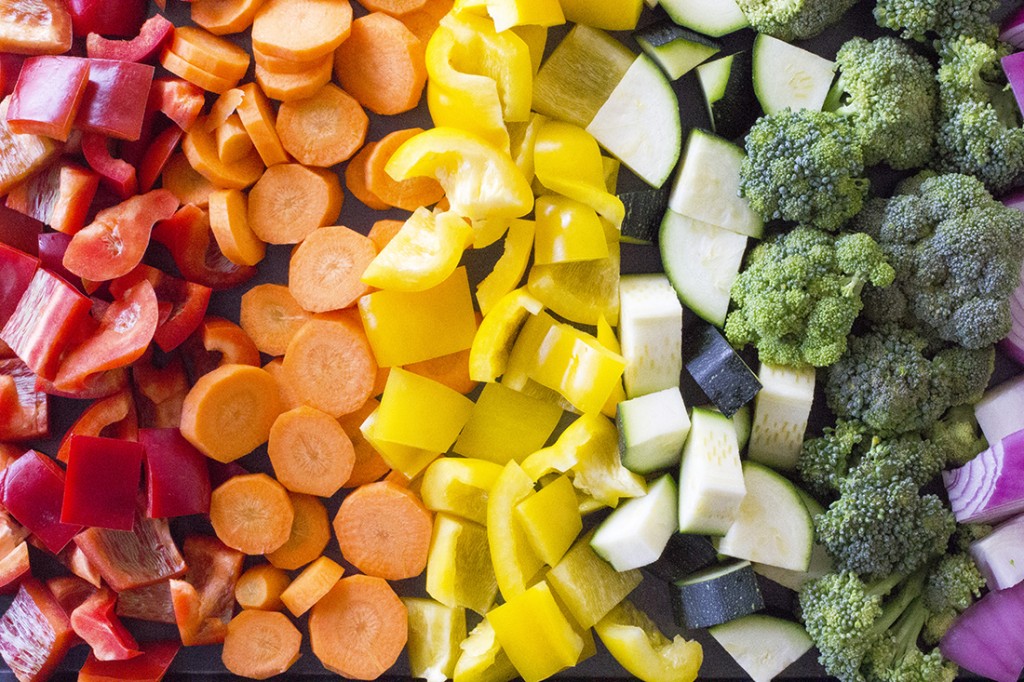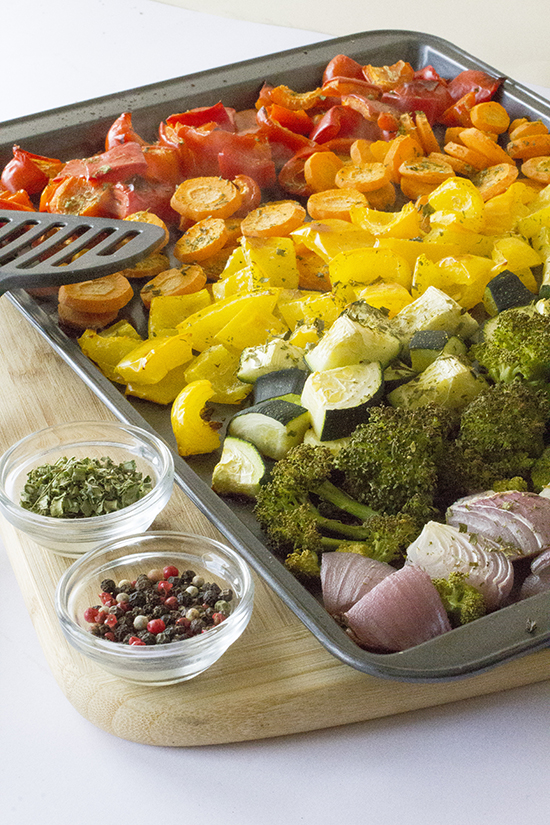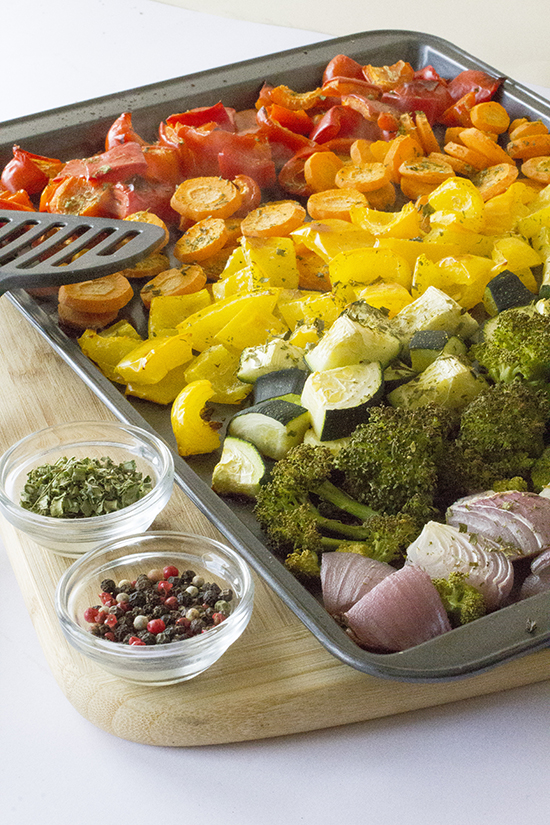 Oil Free Rainbow Roasted Vegetables
2015-09-15 13:35:05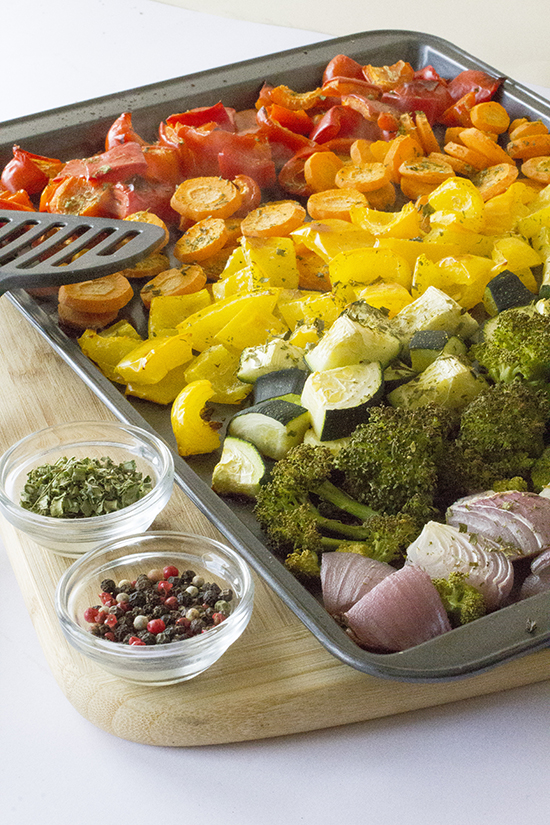 Ingredients
red bell peppers (chopped) – 1 2\3 cup (250 g)
carrots (chopped) – 2 cups (250 g)
yellow bell peppers (chopped) – 1 1\3 cup (200 g)
zucchini (chopped) – 1 2\3 cup (250 g)
broccoli (florets) – 1 cup (100 g)
red onions (chopped) – 1 cup (200 g)
dried thyme – 1 Tbsp.
Balsamic vinegar to taste
Instructions
The oven is preheated to 390 ºF or 200 ºC.
Put the vegetables on a sheet for baking, add the thyme and balsamic vinegar to taste.
Baking time is 25 minutes (until the vegetables are cooked).
YumExpert http://yumexpert.com/