Just a week ago I got a great idea for romantic dinner. I found a perfect recipe here. It's a recipe of meatballs. You can say now, that there is no stardust in these words. I can object, because these balls are not very simple everyday food, they are full with mozzarella! Can you imagine this masterpiece of cooking? Add marinara to these rolls and you will feel Italy with your taste buds. You will not need garnish, though it's up to your wish.My boyfriend, who I cooked them for, was charmed with these meatballs at our romantic dinner. He is fond of Italy very much and everything that reminds him about it makes him simply happy. So I was sure about the subject for dinner dishes. Pasta is so simple and daily, pizza is just fast food, even homemade one. I was sure I would cook unusual, Italian-like dish exactly for our event. I was as fascinated with the taste as my boyfriend was. I am very indifferent to meat, but these meatballs…they changed my mind. They are almost sweet, but good with hot sauce. What is it? Haute cuisine? Could be.
If you love all the things, including food, that resembles Italy, you will appreciate this recipe. You will be proud of yourself, having cooked so tender and refined meat dish.Frankly speaking, it is easy to cook the mozzarella stuffed meatballs, but the result must be served on a special day, though I can have these when I want to. Just cook, taste, enjoy and decide yourself what time is best for having it.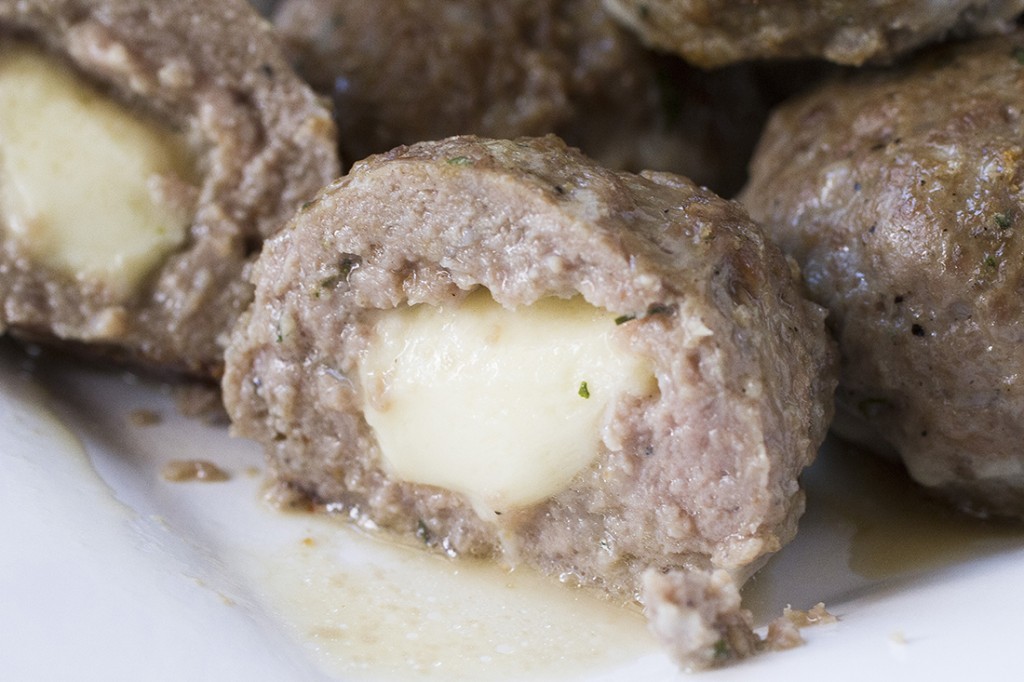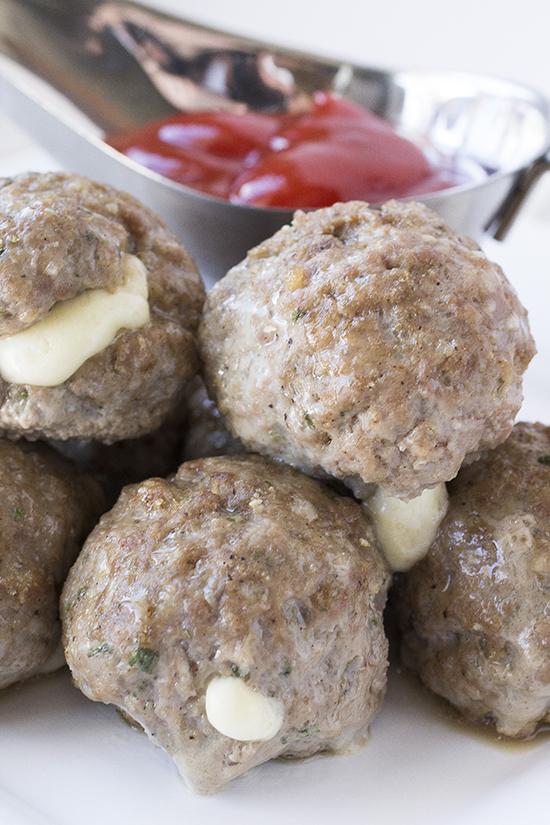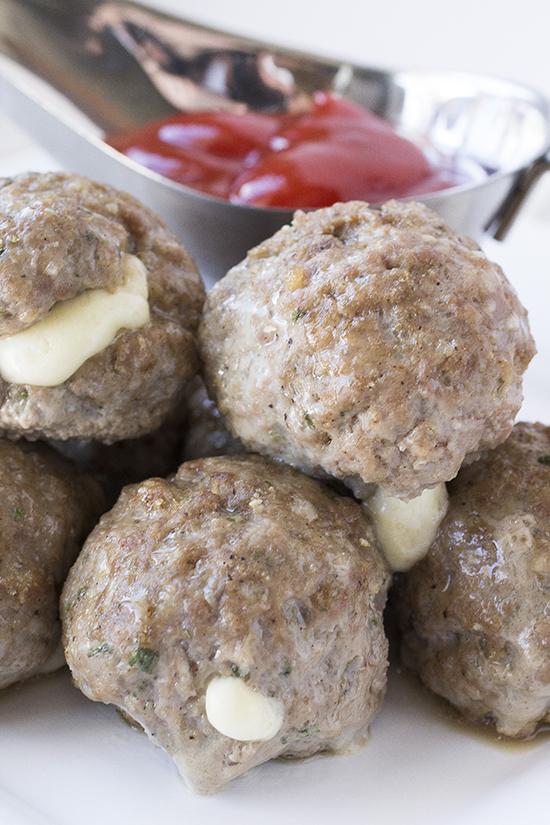 Mozzarella Stuffed Meatballs (for Slow Cooker )
2015-09-10 11:50:14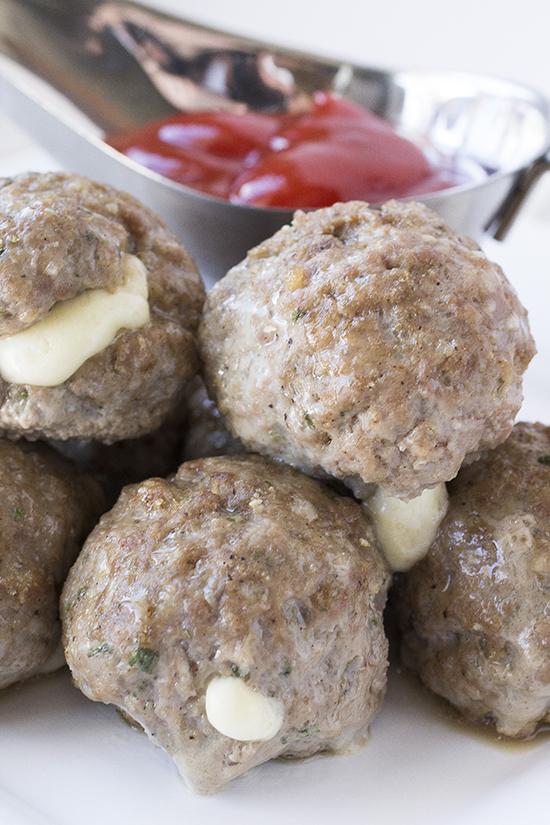 Ingredients
beef ground – 1 pound
bread crumbs (any to your taste) – 1 cup
Egg -1 piece plus 1 egg yolk
Garlic(minced) -1 tsp
Onion powder – 1 tsp
Italian seasoning – 1 Tbsp
Salt – 1 tsp
Black pepper – 1\2 tsp
mozzarella cheese – 3-4 sticks (string cheese)
marinara or other sauce for dipping
Instructions
Take cheese sticks and chop them into half inch pieces. Put the pieces on a plate and chill in the freezer until you are going to use.
Put all the ingredients into a bowl. Mush them together with your hands and make everything come together.
Get cheese from freezer. Take out about 4 tablespoons(with an ice-cream scoop) of meat mixture and make a ball. Push a piece of mozzarella into the middle of the meatball. Roll the ball in your hands to make it one-piece with the mozzarella cheese hidden inside. Place the ball inside a slow cooker and do the same with the
rest of meat and cheese.
When you have all the meatballs put in the slow cooker, cover and cook on high for 1-2 hours or on low 3-4 hours. If the cheese is melting out of the balls, don't worry – it's normal.
Serve with your favorite sauce or marinara and enjoy!
YumExpert http://yumexpert.com/