It is not a great discovery that desire to eat gets stronger in cold season; it concerns men first of all. If you are the only female in the family, you can sleep in the kitchen but your men (like my husband and sons) seem to be hungry day-and-night. I am not a lazy-bone, but spending my leisure time in the kitchen is not my big dream. That is why, I always try to cook simple, but delicious and nutritious dishes to feed my men and keep them away from the table for a long time. It is very important on weekends when we stay at home. So, I find various interesting recipes and test them on my dear guys.The last recipe I got, it was on this one blog, let me sigh a relief.
Potato baked with cheese can't be bad – I was sure. I already had just cooked mashed potato and all I had to do – to add cheese, seasoning and bake. I can tell you that I wasn't wrong, potato puffs were not bad, and they were excellent. My men got full, having eaten only half of the cooked puffs and they didn't ask about food until dinner. It was my day.I hope that this recipe will help you to feed your family as it did help me.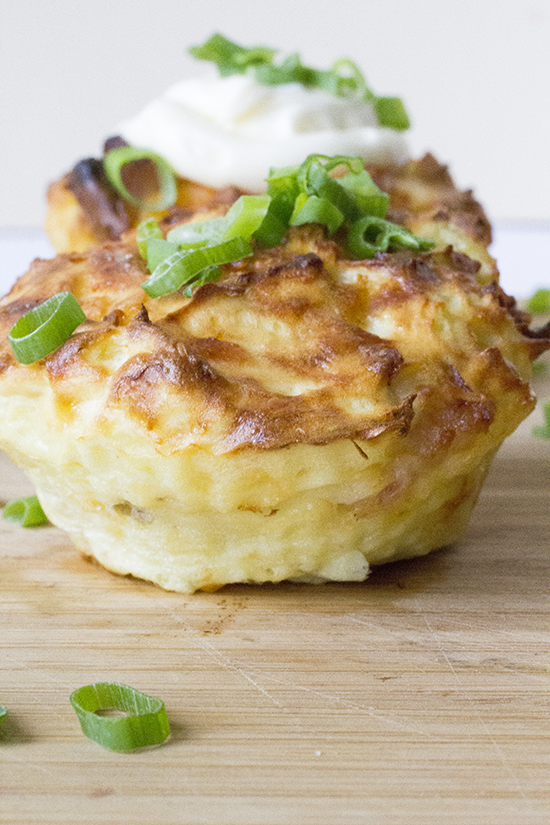 Mashed Potato Puffs
2015-09-30 14:18:29
Ingredients
potatoes (mashed) – 2 cups
large eggs (beaten) – 3 pieces
Cheddar cheese (grated) – 1 cup
chives (minced) – 1\4 cup
diced bacon (optional) – 1\4 cup
Parmesan cheese – 1\4 cup
Salt and freshly ground pepper
Sour cream (to serve)
Instructions
Grease a mini muffin pan well and preheat oven to 180 degrees C.
Whisk all the ingredients together and season them to your taste.
Put the mixture with a spoon into the prepared muffin pans. Strew the tops with Parmesan cheese and bake for 20 minutes - the tops are golden brown and the cheese is melted.
Let the puffs cool in the pan for 5 minutes, and get it out gently with a spoon or knife. Serve warm with sour cream.
YumExpert http://yumexpert.com/