You will literally drive everyone crazy with this superb dish, which name at least sounds extremely appetising. The kielbasa, pepper, onion and potato hash is a dish that consists of all the listed ingredients plus some seasonings, of course. And this combination is absolutely delicious! Savory and hearty kielbasa with flavoursome veggies and tender-crisp potato makes this dish so to die for. This kielbasa pepper onion and potato hash is such a versatile and simple dish, as it can be served as a separate dish or along with entrées.Want to see the original recipe?Just click here .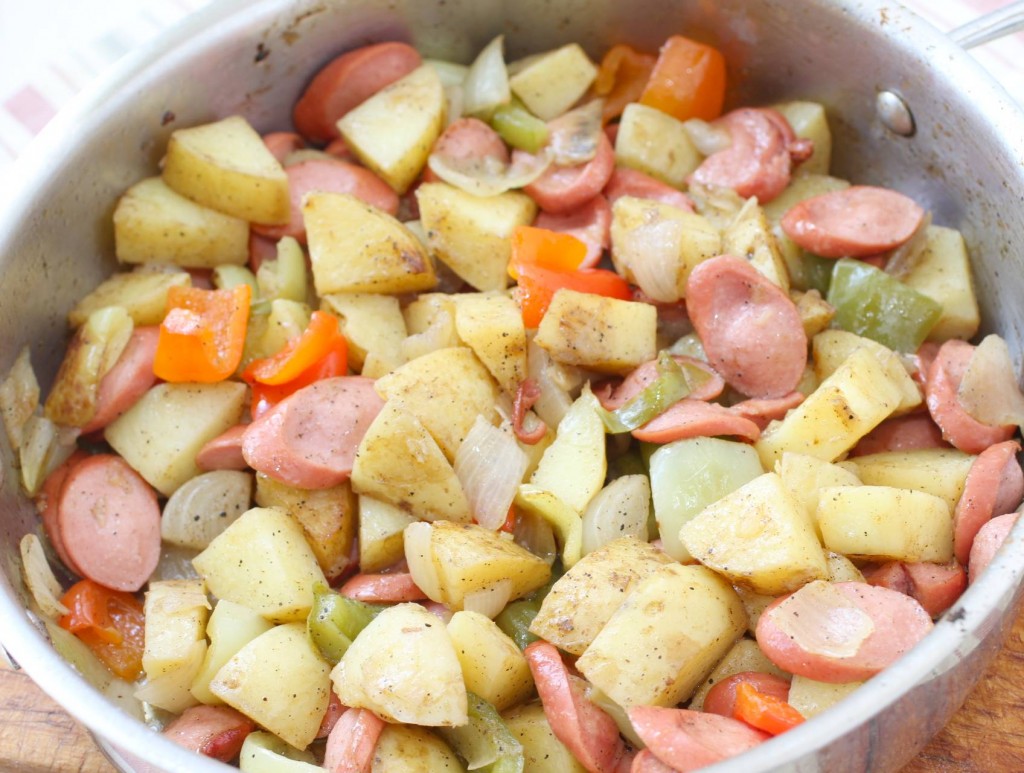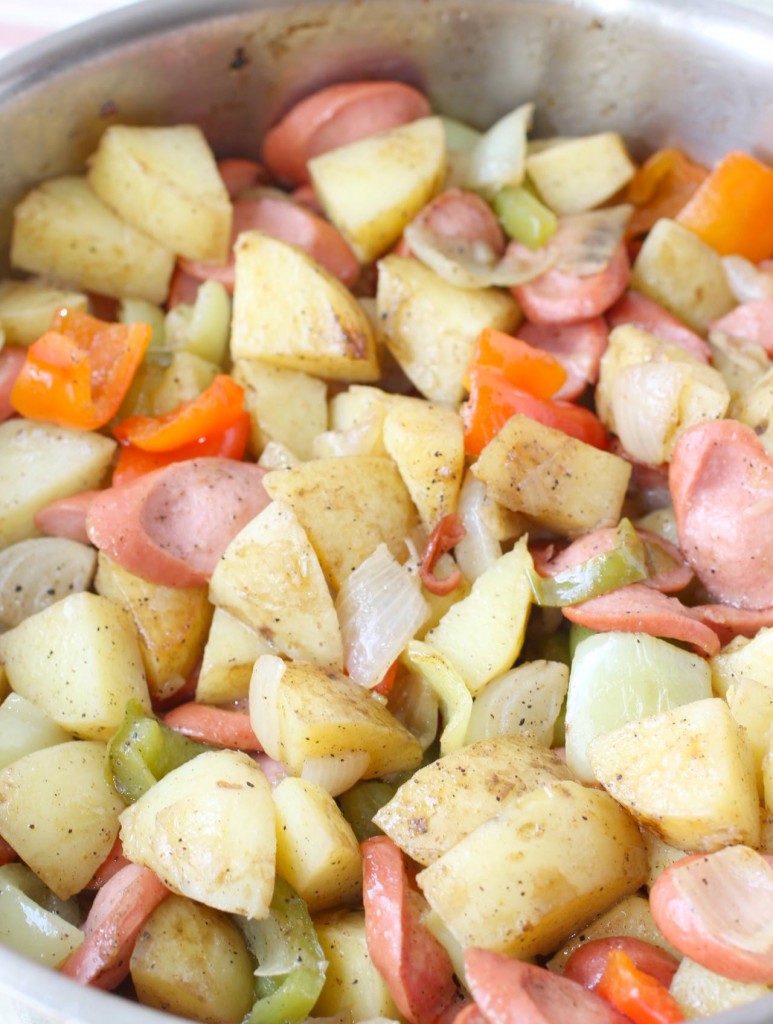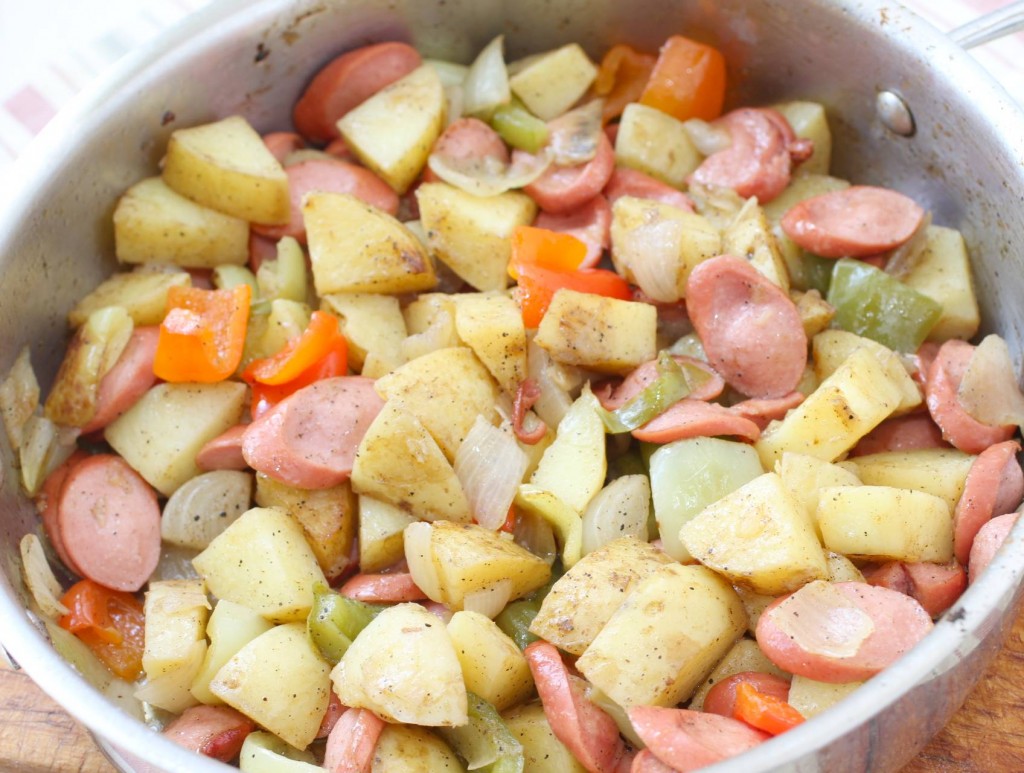 Kielbasa, Pepper, Onion and Potato Hash
2015-09-05 06:34:44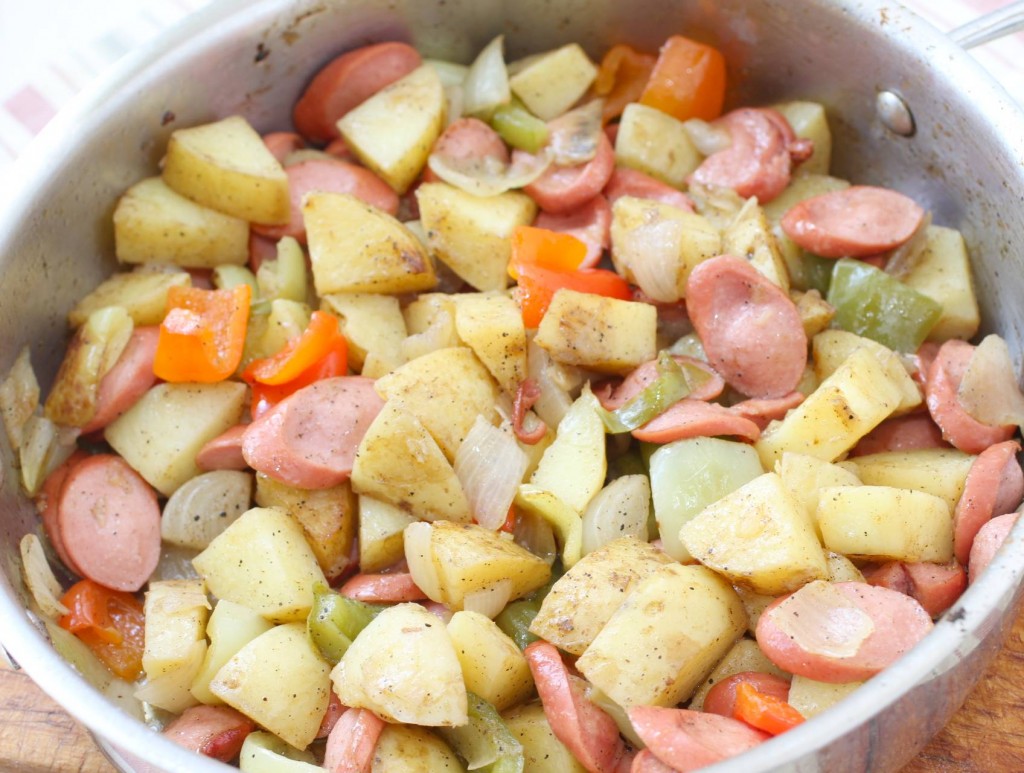 Ingredients
14 ounce turkey kielbasa, cut into 1/4″ slices
1 green bell pepper, cut into cubes
1/2 yellow, red or orange bell peppers, cut into cubes
1 onion, cut into cubes
3 small or 2 large potatoes, peeled and cut into cubes
olive oil, for frying
salt and freshly ground black pepper, to taste
Instructions
Heat 2 tbsp olive oil in a cast iron skillet, or any skillet that has a heavy bottom, over medium-high heat. Add potatoes and season with salt and pepper. Fry for about 8-10 minutes or until lightly brown, stirring occasionally.
In a separate nonstick skillet, heat 1tbsp olive oil over medium-high and add kielbasa slices. Cook for about 5 minutes until browned at all sides. Remove from skillet and set aside. Add peppers and onions to the skillet and season with salt and pepper. Cook for 5 minutes, or until crisp-tender, stirring occasionally.
Stir together vegetables with kielbasa and serve immediately.
YumExpert http://yumexpert.com/