Flank steaks are delish when simply cooked with seasonings, but adding other tasty ingredients and making something more fabulous with them will never turn a bad idea! This Italian stuffed flank steak will make any meal absolutely spectacular even if served with plain mashed potatoes or pasta. Full of gooey cheese and savory prosciutto, these flank steak rollups will make anyone go completely craze over them, as they are impossibly appetising! Make such tastiness for a holiday meal or just a family dinner with this recipe that I found
here
.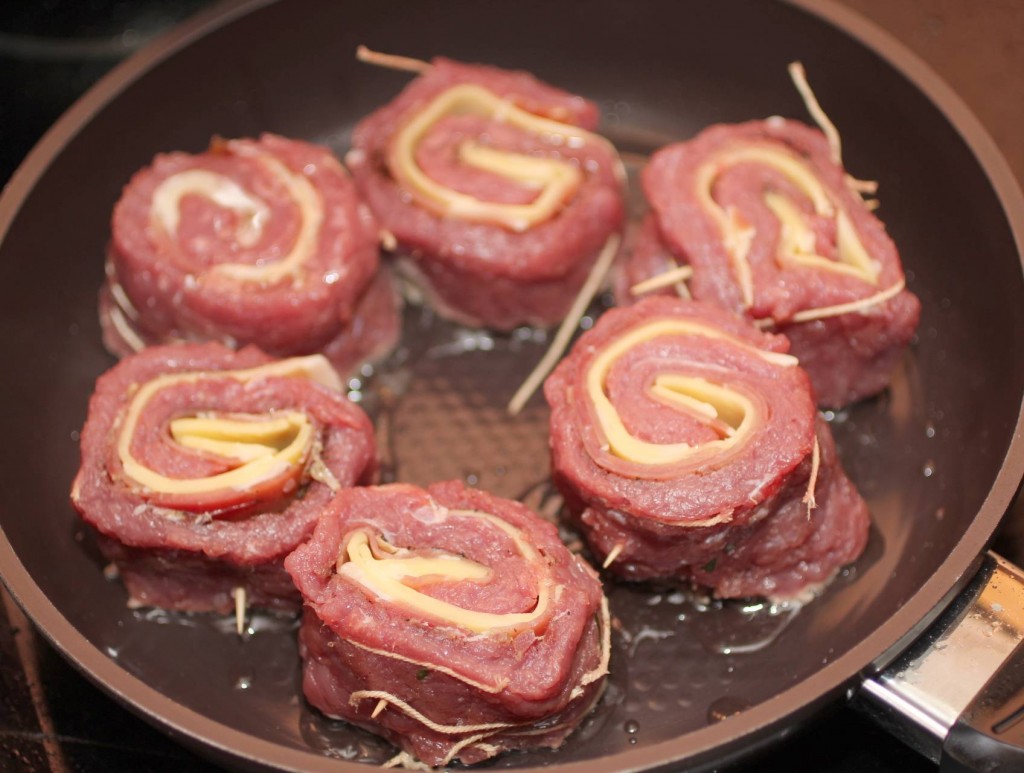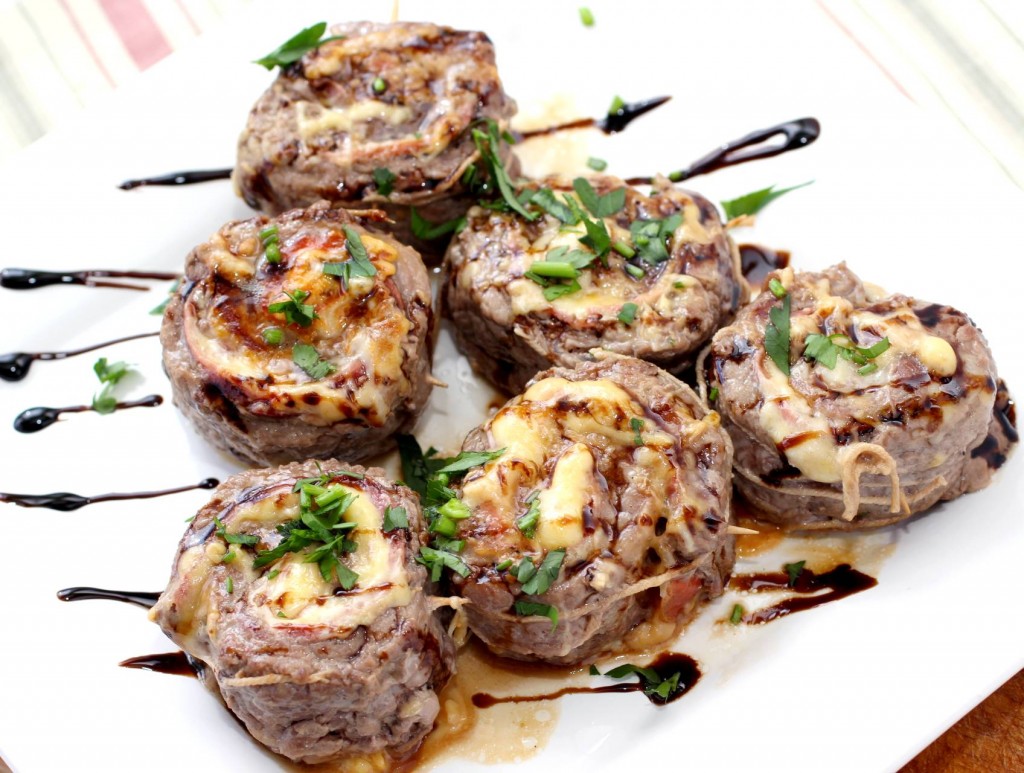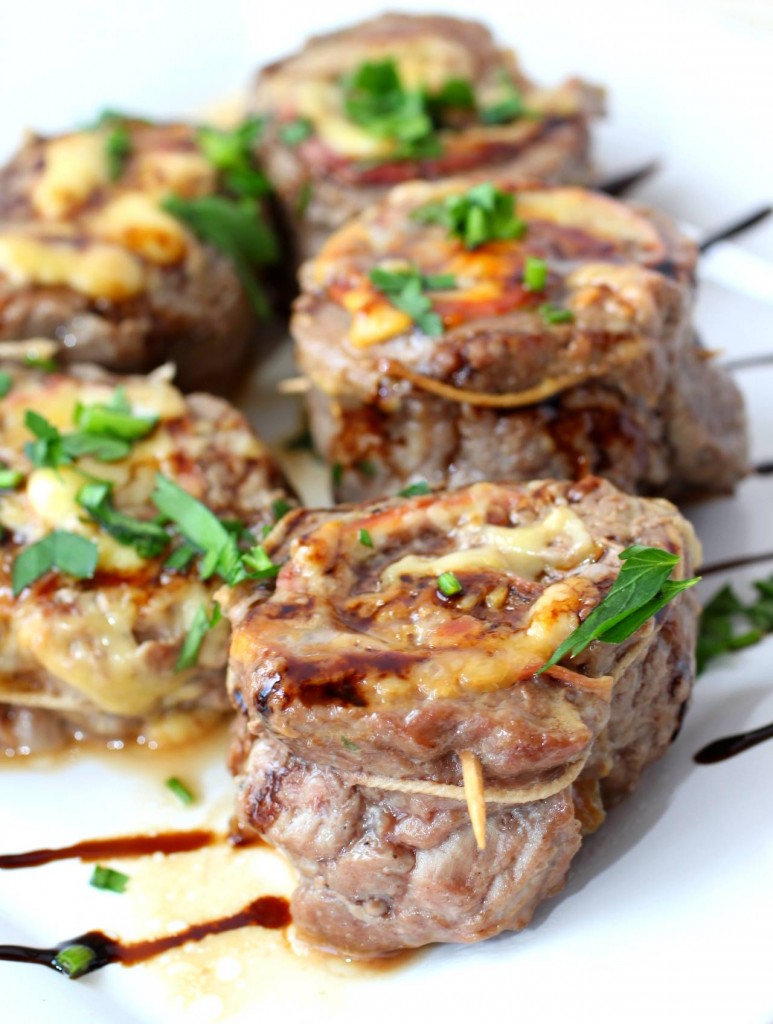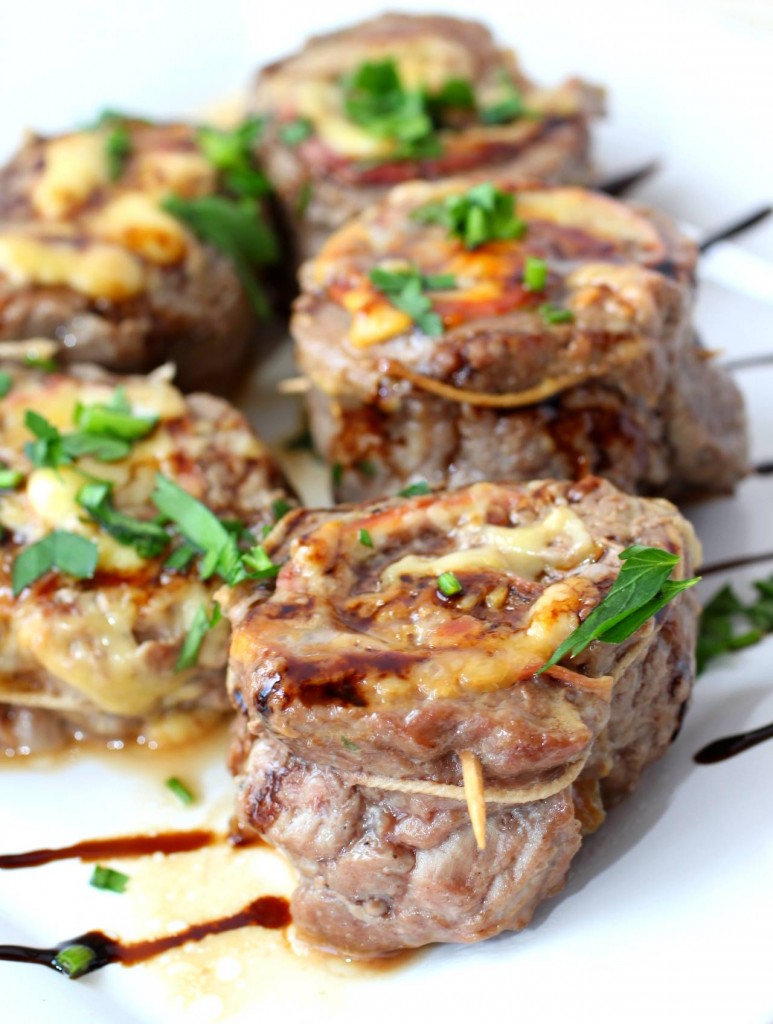 Italian Stuffed Flank Steak
2015-09-05 05:25:16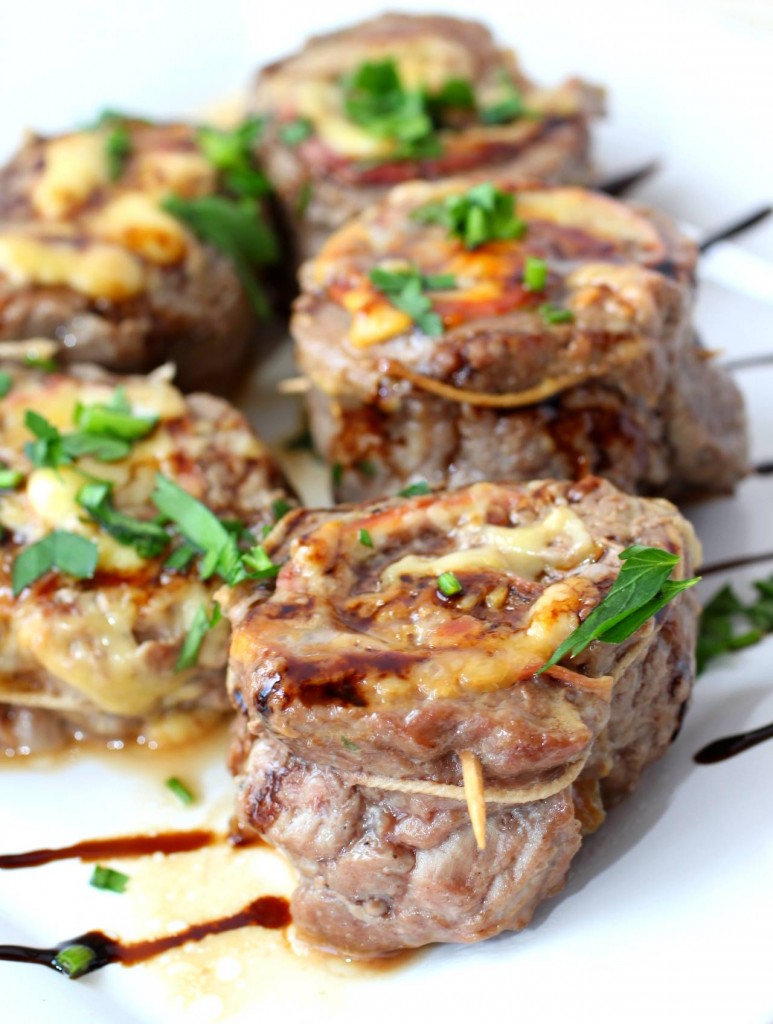 Ingredients
3 garlic cloves, minced
1 small shallot, minced
2 tbsp fresh parsley, finely minced
1 tsp sage leaves, finely minced
1 tsp basil, minced
2 tbsp olive oil
1 flank steak (2-2.5 pounds)
4 ounces thinly sliced prosciutto
4 ounces thinly sliced provolone cheese
salt and pepper, to taste
Instructions
In a small bowl, combine olive oil with garlic, shallot, parsley, basil and sage.
Cut the steak across, then butterfly and pound the steak into 2 thin rectangles. Lay the steak so that the grain will be parallel to the edge of the work surface. Spread garlic mixture evenly over the steak.
Lay prosciutto, leaving 1″ border along the top edge. Then arrange cheese slices, leaving the same border.
Roll up the steak into a tight log, beginning from the bottom edge. Place on the cutting board seam-side down.
Secure the steak with a kitchen twine, placing the twines in even intervals.
With a sharp knife, cut the roll between each twine. Season with salt and pepper and thread with a toothpick.
Preheat oven to 350 F.
In a cast iron skillet over medium high heat, brown the rolls for 2-3 minutes on each side. Transfer the skillet into oven and bake for another 8-10 minutes or until cooked through.
YumExpert http://yumexpert.com/