Seems like everyone loves those simple chicken recipes just like this one that I found
here
. The honey balsamic baked chicken thighs recipe is one of the easiest and still absolutely delicious things you would do with chicken! Beautifully roasted crust on the chicken with the most tender succulent meat inside, with the savory sauce of honey, balsamic vinegar, garlic and ginger it turns out a pure chicken perfection. Follow the easy steps from the recipe and you will create this amazing chicken for dinner entrée!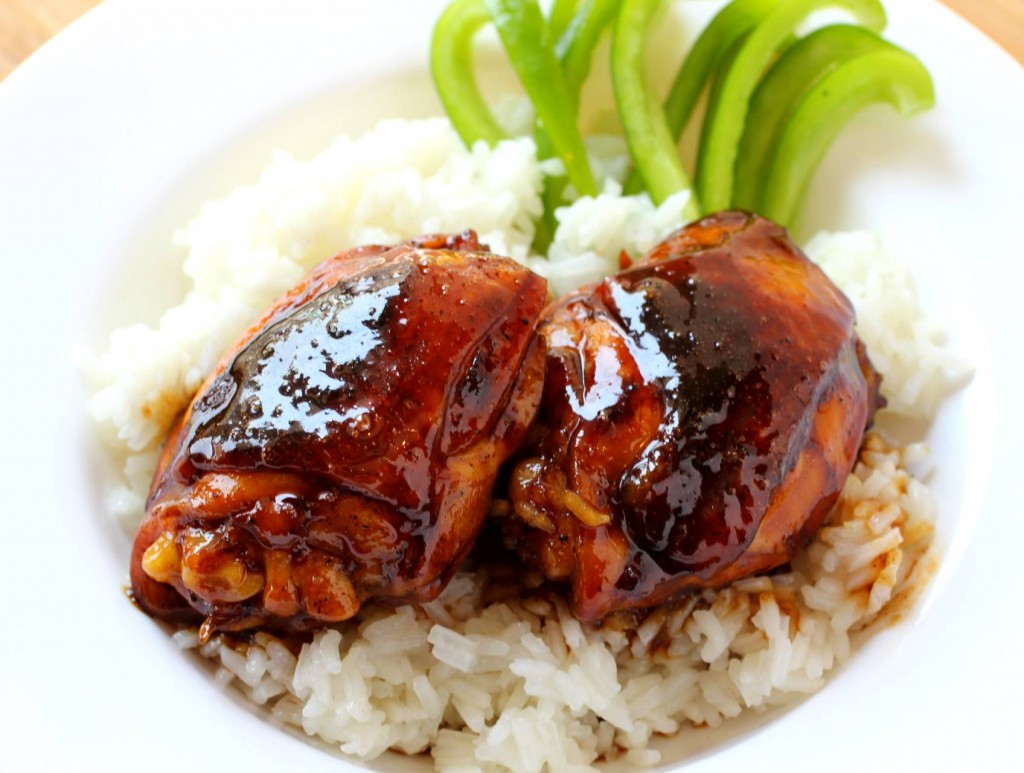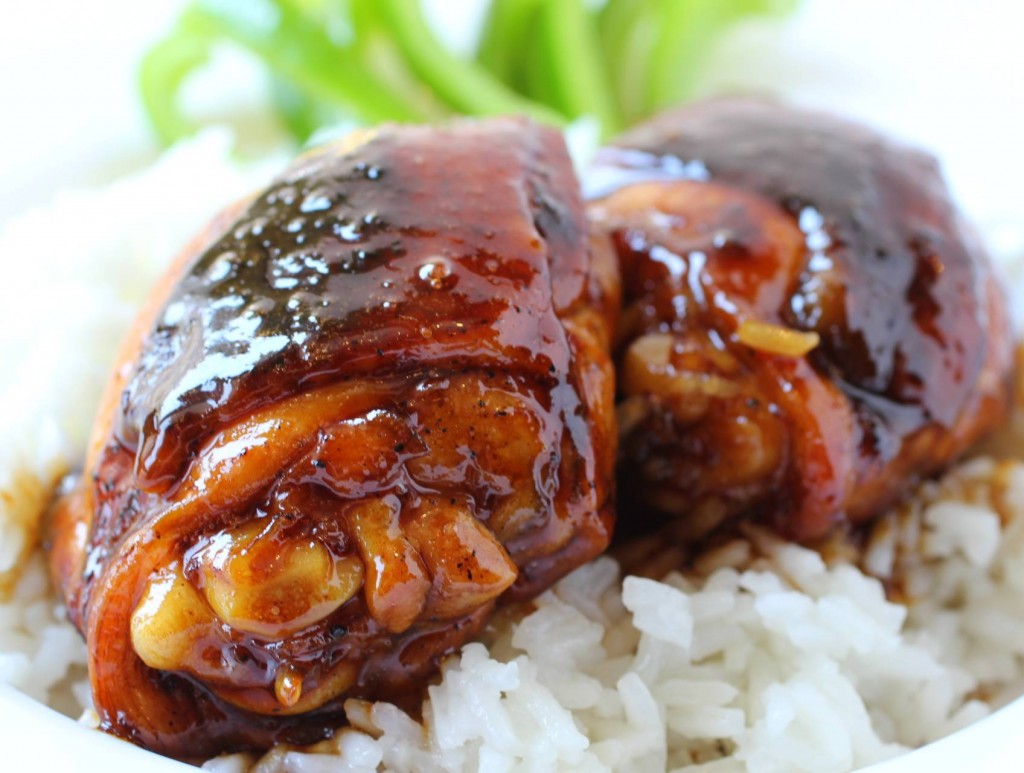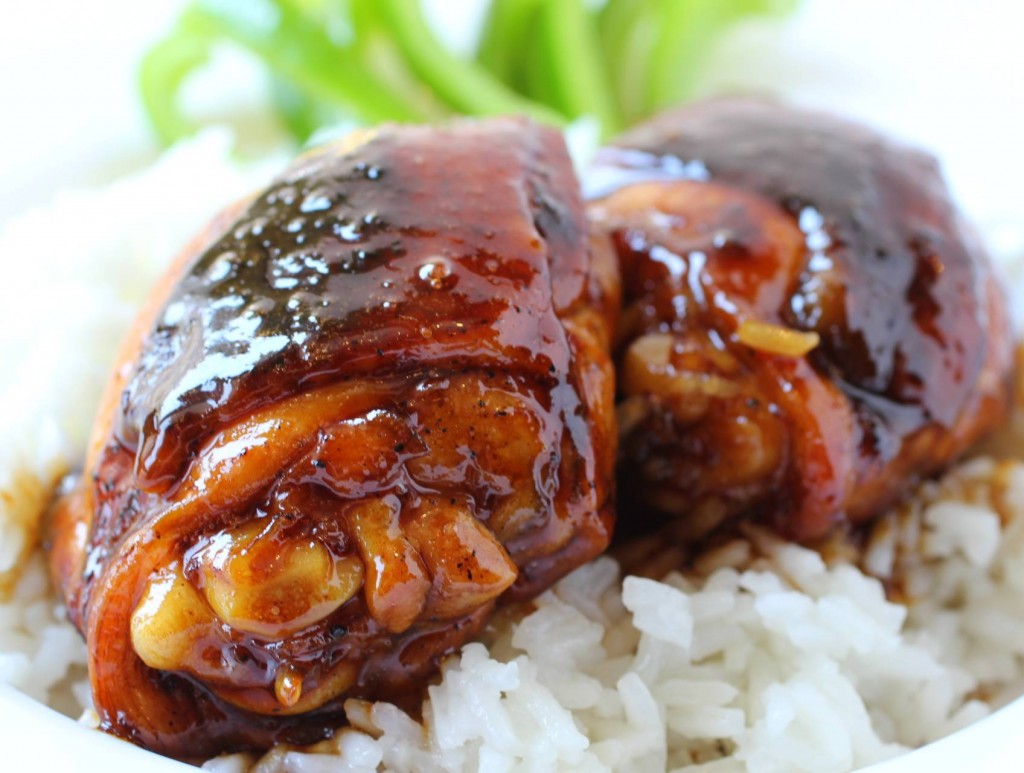 Honey Balsamic Baked Chicken Thighs
2015-09-03 06:55:19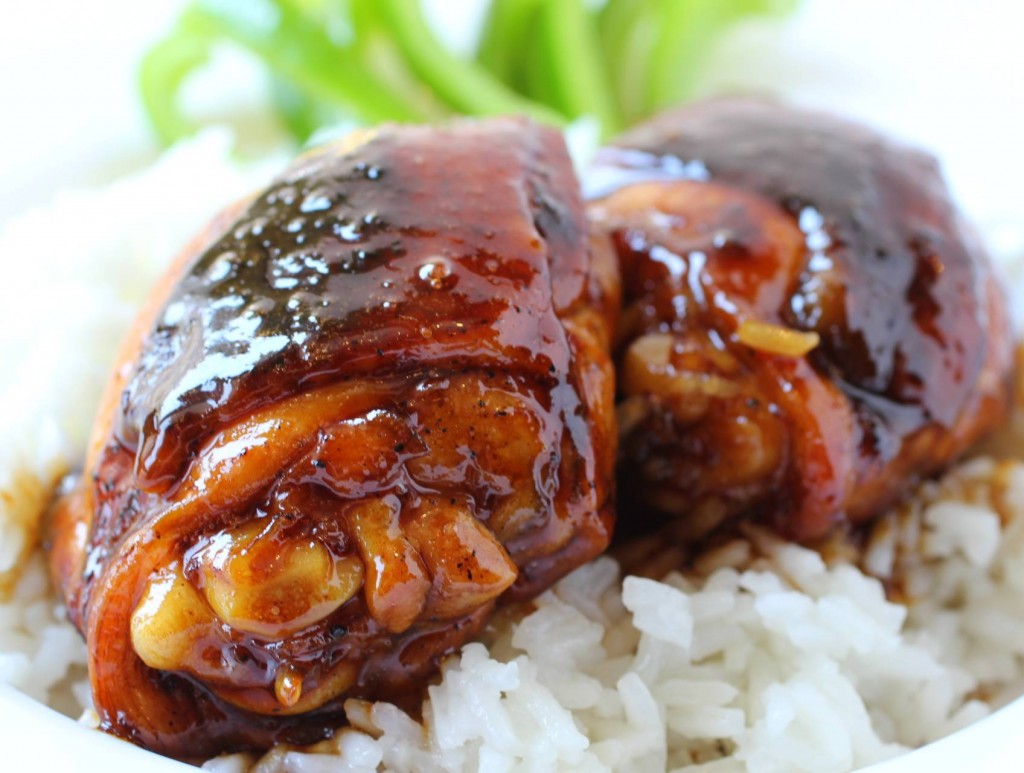 Ingredients
6 large bone-in, skin-on chicken thighs
1/2 cup balsamic vinegar
1/4 cup soy sauce
1/2 cup honey
2 tbsp olive oil
4 garlic cloves, minced
2 tsp fresh ginger, minced
2 tbsp scallions, chopped
1/2 tsp salt
1 tbsp cornstarch
Instructions
In a large zip-lock bag, mix the balsamic vinegar, soy sauce, honey, olive oil, garlic, ginger, scallions and salt. Add chicken thighs, zip up the bag, and gently shake the bag so that the chicken is evenly coated. Place in the refrigerator and marinate for at least 2 hours to overnight.
Preheat the oven to 350 F.
Remove thighs from bag, reserving the marinade. Discard any excess marinade and arrange thighs skins down on the foil-lined baking sheet. Bake for 30 minutes.
Remove from oven and flip chicken thighs. Turn heat up to broil, and set rack so it is about 8″ from the broiler. Return chicken to the oven and broil for about 5 minutes or until the skins are nicely browned.
Mix the cornstarch with 2 tbsp water. Transfer the marinade to a medium saucepan and bring to boil, then add cornstarch mixture and cook, whisking occasionally, until syrup consistency, about 5 minutes. Remove from heat and set aside.
Remove chicken from the oven, brush with the honey balsamic glaze and serve immediately.
YumExpert http://yumexpert.com/