Is there such Mexican food that is not hot and greasy? I t was my question to myself. And Mexicans must have special stomachs, if they can have such food. Is it true? I want to change everybody's mind about Mexican cuisine, because I managed to change mine. Very little time ago I had the same opinion about these people and their dishes. Why are we making a mistake, thinking so? It is because we know just the most popular Mexican dishes that are fast food only, for example burritos.I decided to find out whether Mexican food is really for strong stomachs only. Though, I do have two reasons – I like Mexican cuisine, but I felt like being vegetarian. I had to combine two wishes of mine – healthy food and my favorite cuisine. I was searching and searching for information and it finished on this
blog
– I found a recipe of healthy Mexican Casserole with roasted corn and peppers.
Ok, I've got the proof of healthy dishes in Mexican cuisine. I had doubts about the taste. There is no meat, but spices say that this dish is quite hot.I cooked it of course. To tell you the truth – I enjoyed each bite. It is fantastic. It is spicy as all Mexican dishes, but I know that it is healthy. There is just a little of oil for roasting and baking in the end.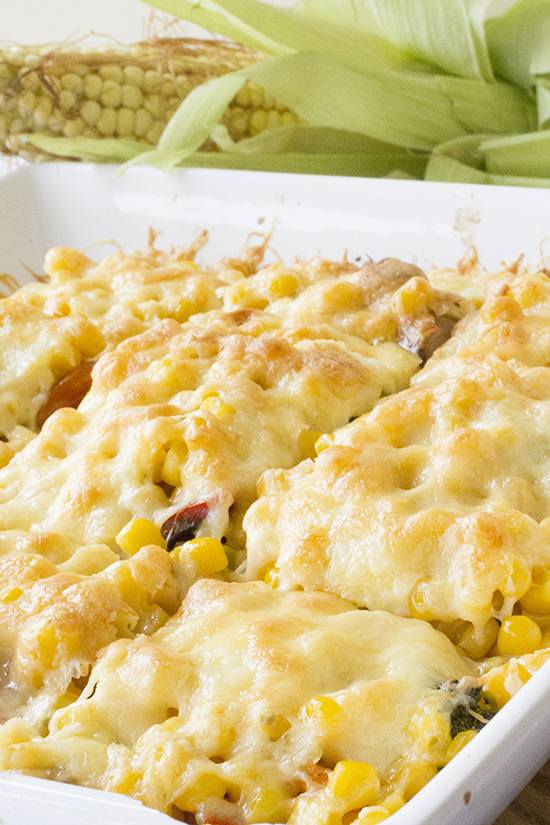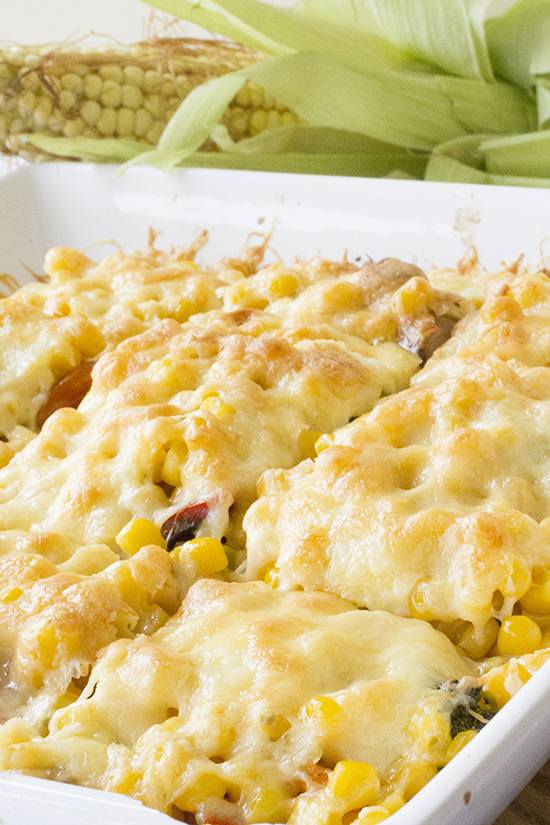 Healthy Mexican Casserole with Roasted Corn and Peppers
2015-09-12 11:37:40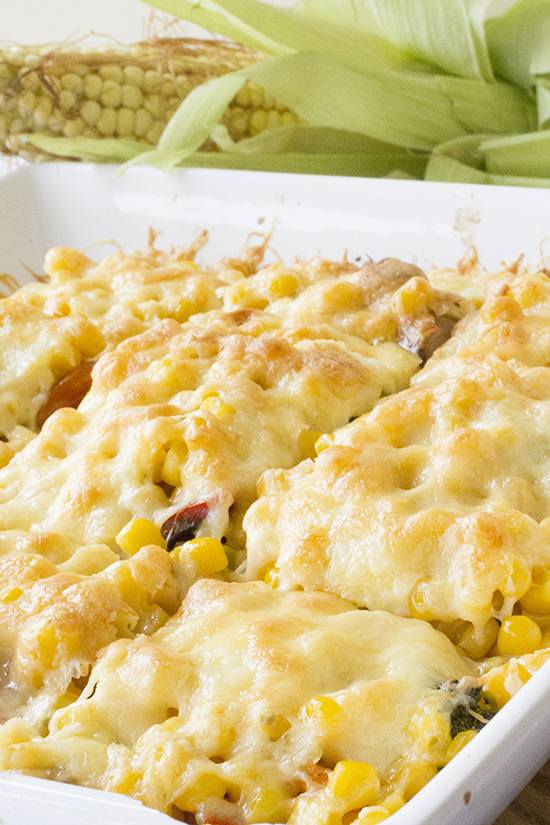 Ingredients
red bell peppers – 2 pieces
green bell peppers – 2 pieces
1 jalapeno or 2 chipotle peppers
½ red onion – 1\2 piece
frozen corn – 2 cups
chili powder – 2 tsp.
cumin – 2 tsp.
salt to taste
Mexican cheese – 2 cups
corn tortillas – 18-20 pieces
refried beans – 1 can
red enchilada sauce – 2 cups
cilantro, guacamole, or sour cream for topping
Instructions
Vegetable roasting: Mince the onions dice the peppers and. Heat a bit of oil in a large nonstick skillet over high heat. Add peppers and onion and drizzle with chili and cumin, and stir until you get a nice browning of the peppers. Remove and put aside. Do the same with the corn, sprinkling with chili and cumin. Sprinkle the done vegetables with a little bit of salt and move to cover with it.
Preheat the oven to 400 degrees and oil a 9x13 inch baking pan and.Cut the tortillas into thin strips. Put the beans in a bowl and blend with a little of water to spread them easier.
Cover the bottom of the pan with a little of sauce. Lay in order: half of the strips of tortilla, all the beans, half of the vegetables, half of the sauce, half of the cheese. Put the other half of the tortilla strips, veggies, sauce, and cheese.
Put foil over the pan and bake for 15-20 minutes. Serve with guacamole, sour cream or fresh cilantro.
YumExpert http://yumexpert.com/