I am nearly persuaded that somebody would hardly mind to have fast and delicious breakfast. You can prepare a morning party for yourself or make family happy since morning till dinner if you trust me and follow the recipe I faced on this food
blog
.The necessary ingredients can be found practically in any kitchen.What is unusual in such products as eggs or cheese, ham or especially bread?.
I do always have most of them at home. This simple set of products I buy just to eat in sandwiches. Is it the same with you? It will be necessary to spend just 5 or 10 minutes more than usually for making breakfast and you will get killing breakfast.When I made these bread bowls for the first time I couldn't even expect that my children would for fight for the last bowl. They are truly friendly always … What did they do finally? They blamed me for making few portions.Now I make more "bowls" than they are able to eat and they don't argue at last.You will not regret about the time spent for cooking bread bowls with ham, eggs and cheese.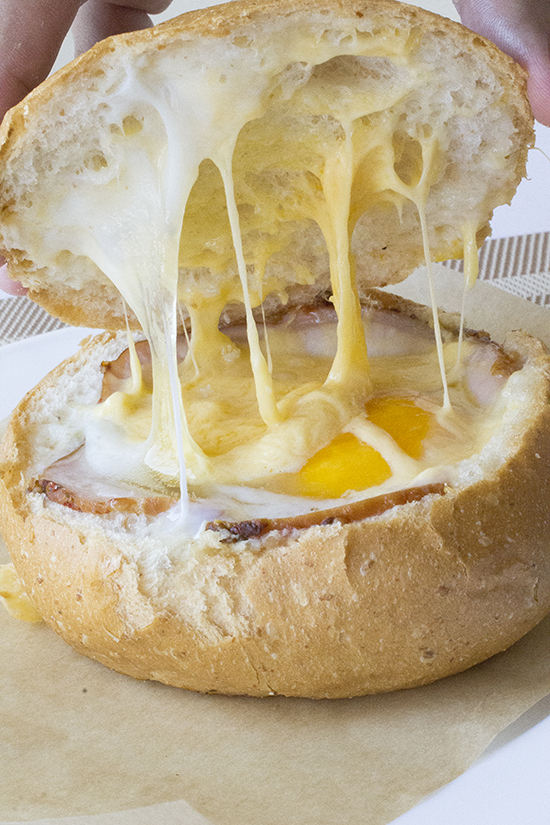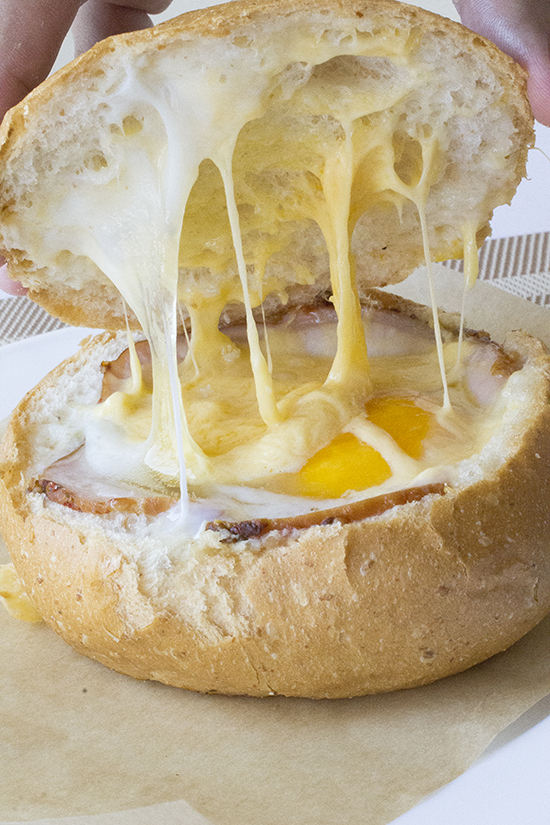 Ham, Egg and Cheese Bread Bowls
2015-10-01 12:48:22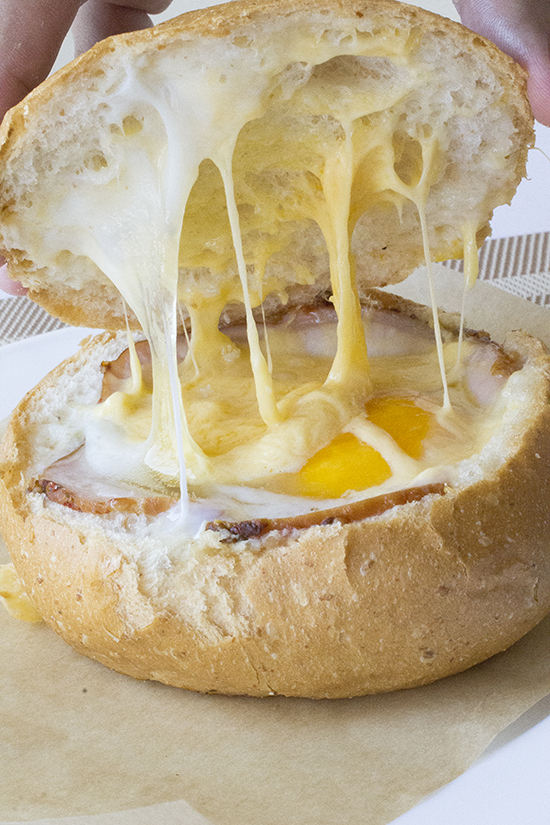 Ingredients
4 bread rolls (soft or crusty)
4 small slices of ham, or 2 big ones cut in half
4 eggs, at room temperature
½ cup shredded mozzarella cheese
1 tbsp fresh parsley, finely chopped (optional)
Instructions
The temperature of the preheated oven - 180C/350F.
Cut off the tops of bread rolls.
Take the centers of bread rolls out with a scoop.
Put a layer of ham on the bread bowl .
Crack an egg inside.
Cover with mozzarella cheese (2 tablespoons) and a sprinkle with parsley to your taste.
Put the bread top back on the roll. Wrap it in foil and put in oven. Bake for about 10 to 15 minutes.
Take out from the oven, unwrap and serve immediately.
YumExpert http://yumexpert.com/