If you call the dish I am going to describe a snack I won't be surprised, I will be really disappointed.Here is a short introduction.My leisure time I was spending very trivially – in the internet, but I got proud of myself for it when I faced a great recipe on this amazing
blog
. I received a perfect idea for my breakfast. Usually we (my husband, son and I) have a kind of sandwich and a cup of some drink in the morning. I know that my husband gets hungry long before his lunch. Ham and cheese pockets were supposed to become the best alternative to those boring and not hearty sandwiches
Making yeast dough takes an hour, so I decided to surprise my family at weekend. The smell of the pockets awoke my guys after the pocket had spent ten minutes in the oven. They ran into the kitchen to look at the stove and find the reason of that dizzy flavor. Men always feel meat.Chewing the first pocket nobody could say a word, there were only sounds of admire at the table. All the pockets were eaten by my men and they asked to cook the same for dinner. That's why I wouldn't call these pockets a snack. It is good as a snack of course but the taste resembles a full meal. I recommend cooking it for any mealtime – no one will go hungry after it.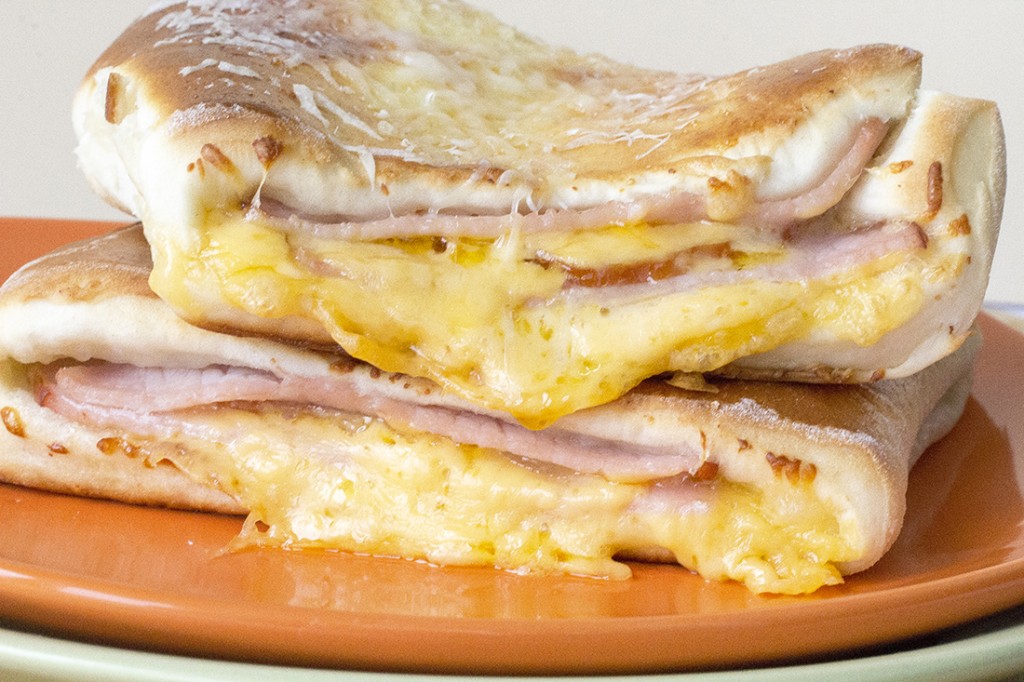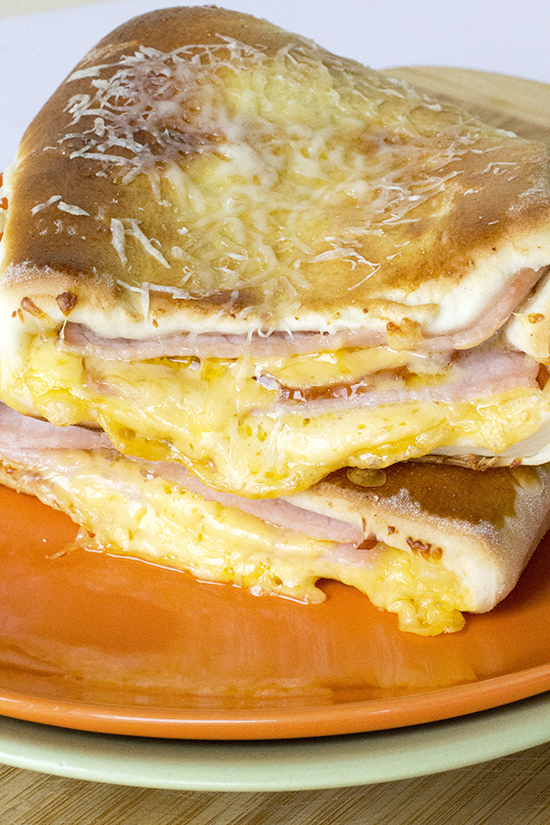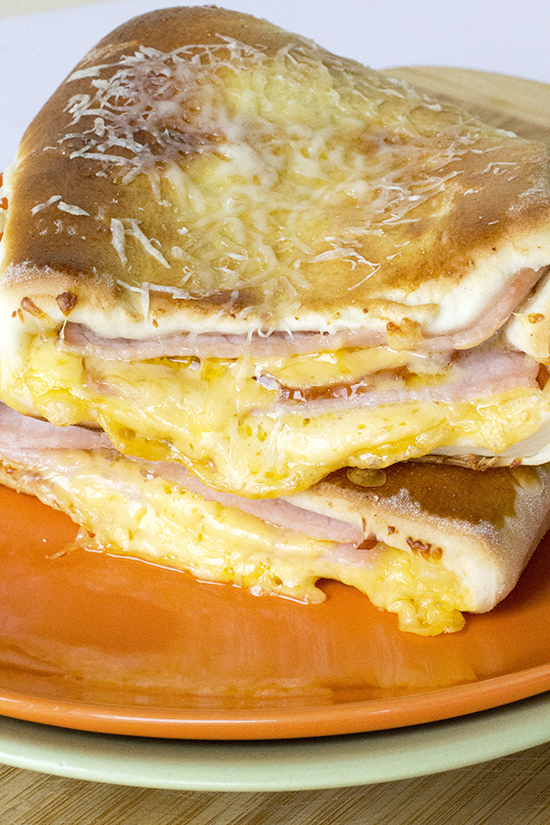 Ham and Cheese Pockets
2015-09-23 13:25:06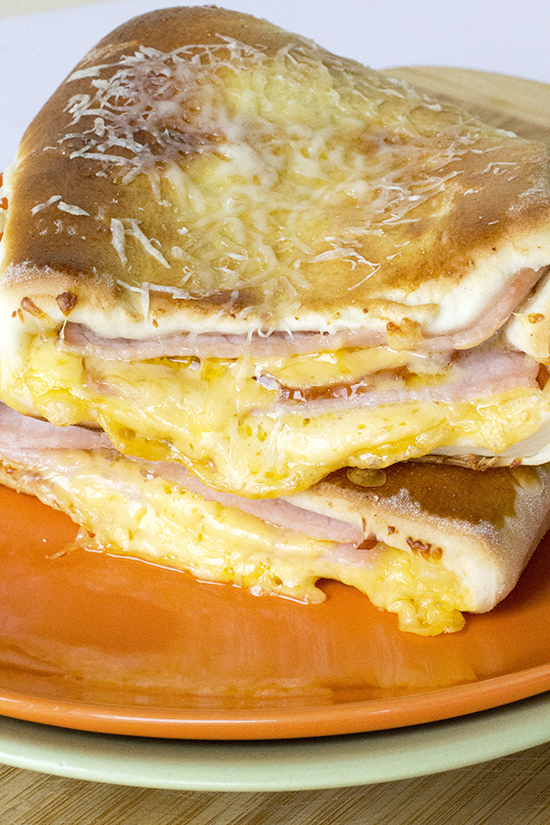 Ingredients
all purpose flour – 3 cups
butter (melted) – 1\2 cup
Eggs – 2 pieces
Active dry yeast – 1 teaspoon
sugar – 1 tablespoon
salt – 1 teaspoon
water (warm a bit) – 2\3 cup
Ingredients for pockets
cheddar cheese (shred it) – 2 cups
Parmesan cheese (grate it) – 1\4 cup
ham (medium sliced) – 8 slices
egg – 1 piece (for egg wash)
dried parsley – 1 tablespoon(optional)
Instructions
Take the yeast, sugar and water - mix them together in a small bowl and leave it for about 10 minutes to let it dissolve and start bubbling up. Add the flour, eggs, butter, salt to the yeast mixture and stir all these ingredients for about 5 minutes. Dough will be soft though not sticky. Add a little more flour if it is sticky. Put it in a bowl (oiled before), cover with a plastic wrap and leave it to rise to get doubled in size. Warm place is necessary for this process. It will take about 1 hour.
Your oven is preheated to 350 F degrees. Put parchment paper on a baking sheet.
Make a rectangle of dough - about 14 inches by 18 inches and about ¼ inch thick, rolling it out. Sprinkle all the cheddar cheese on the dough. Put slices of the ham on the cheese. Cover the filling, folding the dough over it. Cut it into 8 pieces. Put the got pockets on the baking sheet.
Brush the pockets with egg wash. Strew Parmesan cheese and parsley over each piece. Leave the pockets to rest and rise a little - about half hour.
Bake in the oven for about 20 to 25 minutes - until golden brown. The best if served hot.
YumExpert http://yumexpert.com/