It's hard to find anything positive in late awaking. You are in rush, you remember only your strict boss and your heart is almost jumping out of the body. It happened to me once. Another bad thing was that day – I forgot to take my lunch box to work, though I knew that I wouldn't have time to go out and have it at a café. There was only one way out – to buy something outside, running to work. And I did.
Then I try Greek Chicken Gyros…
That was a van of fast food. The only word I remembered about the biggest thing I bought – "gyros". It was full of meat and vegetables – just everything I needed for lunch. When I had some time for lunch, at last, I took that gyros out of my bag and I was amazed with its taste. It didn't taste as usual fast food. I remembered the name of my saving food.

I was looking forward to having weekend. By that time, I searched the internet and there was the recipe of gyros of course. I found it on this
source
. It was necessary to marinate
chicken
according to the found recipe and I was even ready to spend sometime for that. It was worth.
As a result…
What did I get in the result? I got unbelievable dish. I can't call it fast food even, because it is a great dish for a dear company. You can also put it in a lunch box and satisfy the amazing taste at work. Take some time for cooking and get a great dish of Greek cuisine.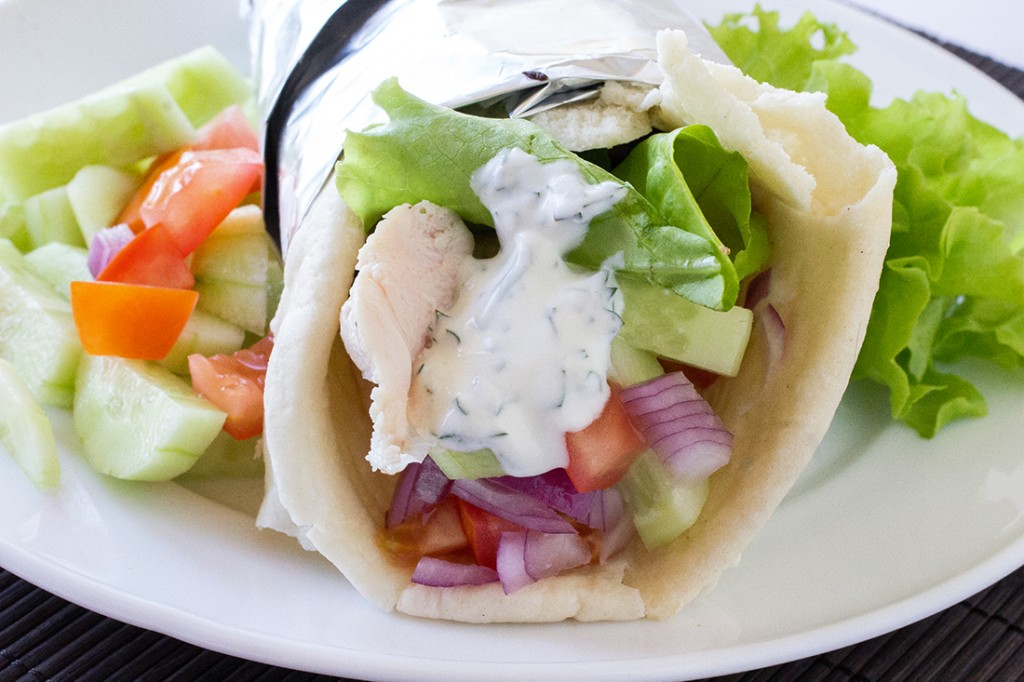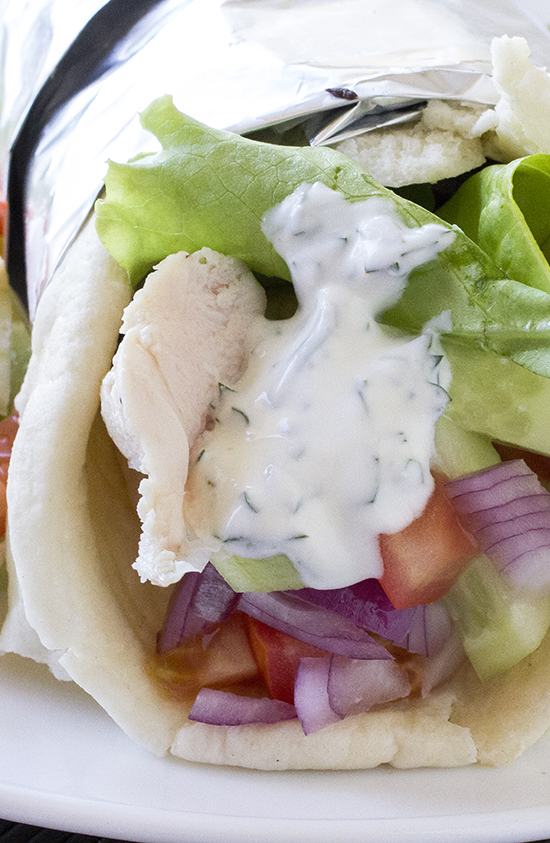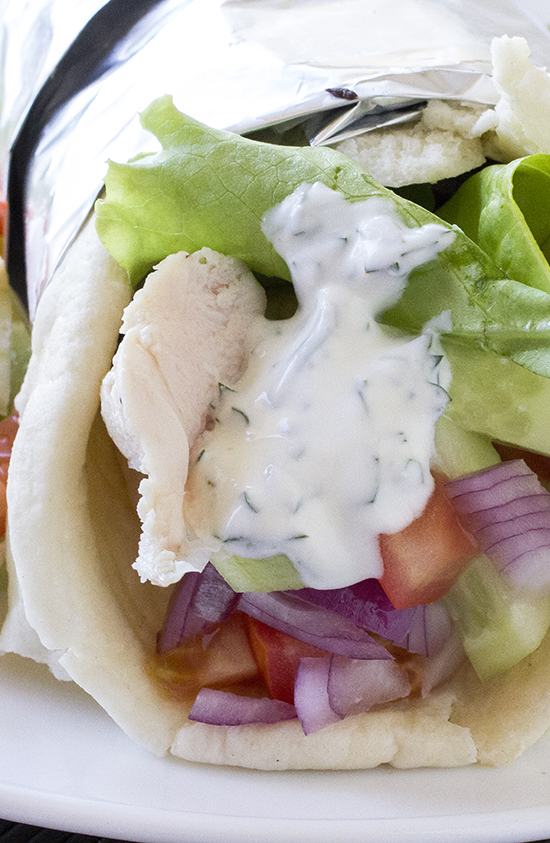 Gyros with Greek Chicken
2015-10-21 15:21:49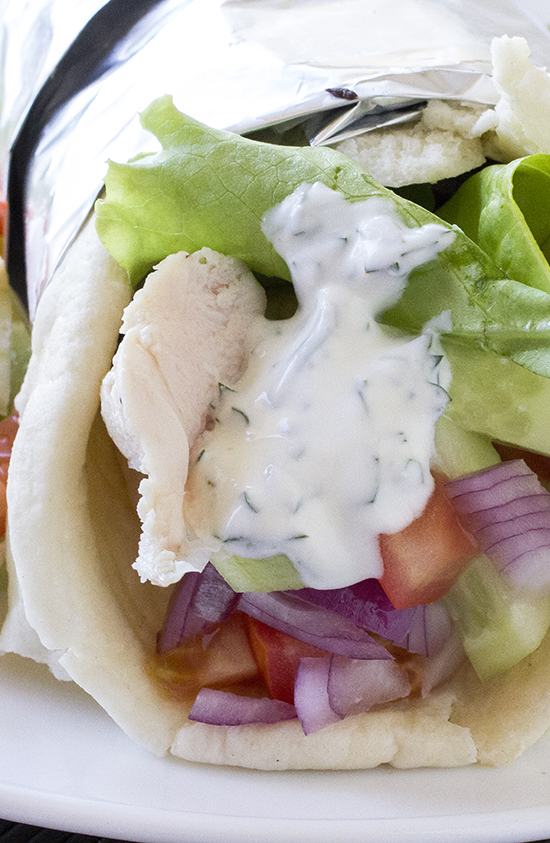 Ingredients
Chicken Soulvaki
chicken breasts (boneless and skinless) – 2 pounds
red onion (chopped) – 1\3 cup
extra virgin olive oil – 1\4 cup (+ more for brushing)
lemon juice – 1\4 cup
Greek yogurt (plain) – 3 tablespoons
red wine vinegar – 1 tablespoon
garlic – 2 cloves
dried oregano – 1 1\2teaspoon
dried thyme – 1teaspoon
coriander – 1\2teaspoon
Salt and ground black pepper – to taste
For serving
Greek Pita Flatbread – 6-8 pieces
Tzatziki sauce
Diced Roma tomatoes;
peeled and diced cucumbers;
chopped Romaine lettuce;
diced red onions;
feta cheese;
Cilantro;
olives (optional)
Instructions
Take a mixing bowl and whisk olive oil, lemon juice, Greek yogurt, vinegar, chopped onion and dried herbs; and season with salt and freshly ground black pepper to your taste. Put the chicken in a big Ziploc bag, pour marinade inside it over chicken, zip the bag and put it to refrigerator for marinating 2 - 4 hours. Take chicken out during the last 30 minutes of marinating and leave at room temperature with marinade before grilling.
Put chicken on lightly greased hot grill grates and cook until done through (internal temperature should register 165 degrees). Rotate once in the middle of cooking. Take the chicken out from grill, put on a plate and brush with olive oil. Cover with foil and Leave it to rest 10 minutes. Dice into strips.
Assembling gyros
Put a layer of chicken in a row along central part of pita, cover with vegetables, feta and tzatziki sauce. Wrap and serve.
YumExpert http://yumexpert.com/