My head was busy with preparation for a party and I felt that I have a lack of snacks. And most of them are so usual and not original. I needed some snack that would be new, delicious and nutritious. Many friends were invited and various drinks are good of course but bites and snacks are extremely essential. I didn't know anyone to give me a new recipe but the internet welcomes me always. My help was on this blog where the recipe of kielbasa bites attracted my attention.
It seemed to me that a bite of such components as meat products and pineapple would be a win-win for my party. What else was there important for me in this snack?
The way and the time of preparation! It took almost nothing to make these original bites. I mean time and efforts. The result looked attractive and tasted excellent. That's why I am going to make these kielbasa bites not only for parties but for tea time with my family it will be a wonderful addition.
So, the occasion for making pineapple kielbasa bites is not important. If you have a desire to delight someone, cook this snack and you are the winner.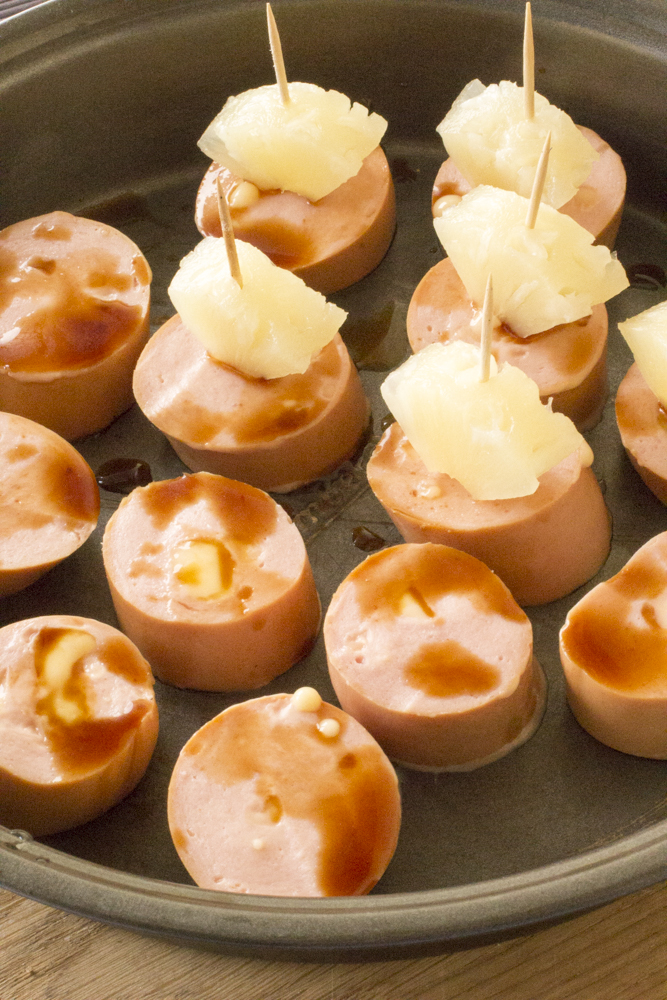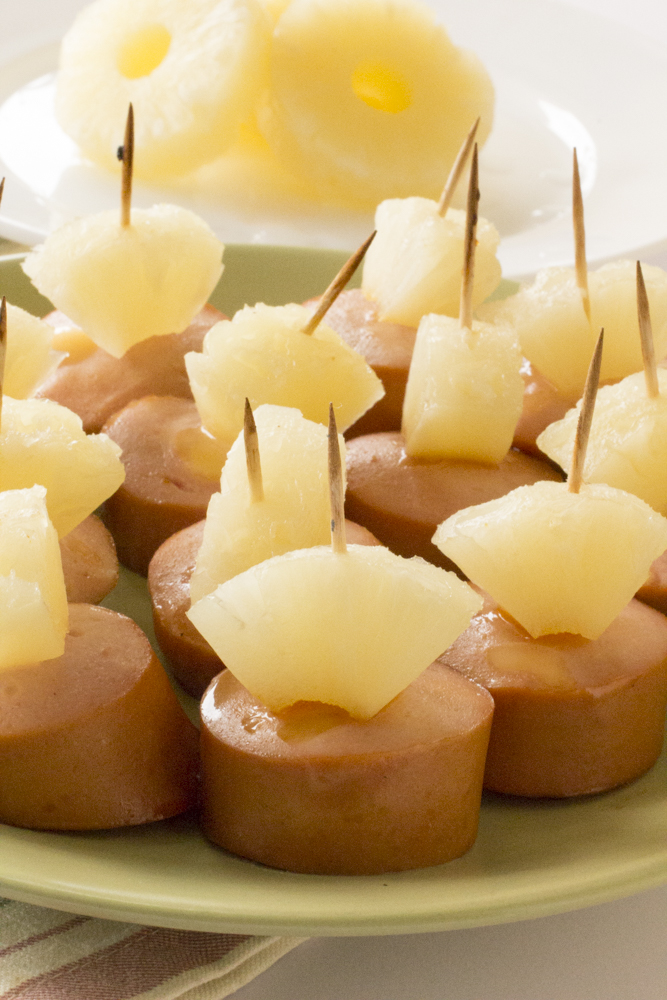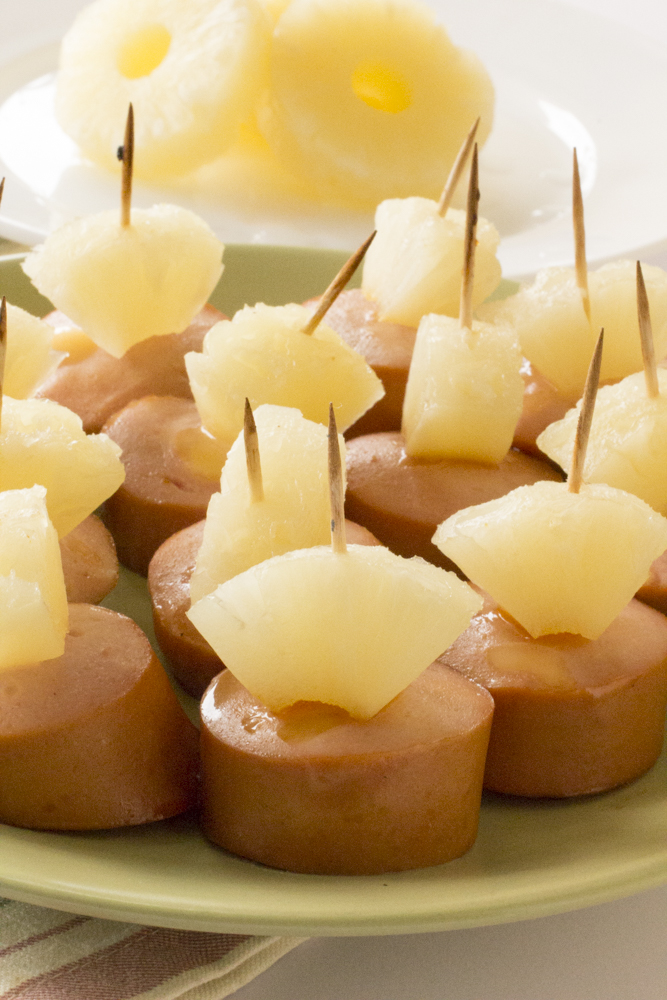 Glazed Pineapple Kielbasa Bites
2015-10-08 15:06:22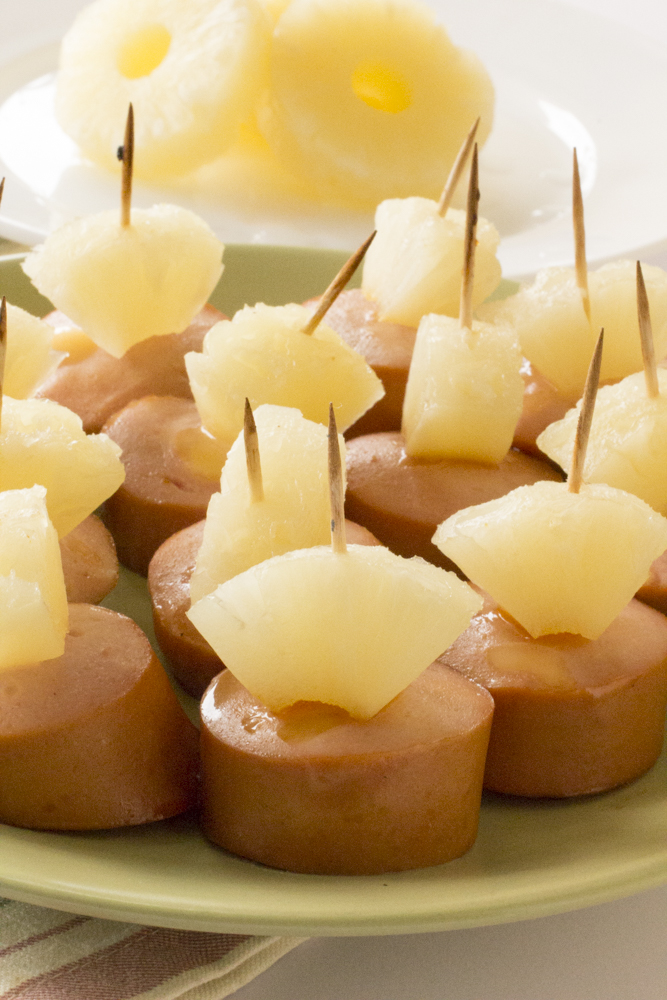 Ingredients
1 (14 oz.) regular Kielbasa (sliced) – 1 piece (14 oz.)
Pineapple chunks – 1 can (20 oz.)
Teriyaki sauce – 3 tablespoons
Honey – 1 tablespoon
sweet chili sauce – 1 tablespoon
pineapple juice (from can) – 1 tablespoon
Instructions
Put a slice of kielbasa and a piece of pineapple on top, stick a toothpick into them.
Combine the rest of the ingredients in a small bowl. Put kielbasa bites on the baking sheet and glaze it with the mixture all over.
Bake in a preheated to 400 degrees oven for 15 to 20 minutes until hot. Let them chill out slightly and serve warm.
YumExpert http://yumexpert.com/