My recipe will most likely be useful for vegetarians, for people keeping a diet though I am neither. I am just fond of cabbage and have a big collection of recipes with cabbage. The one I will tell now I got from Here. First I was amazed with the name – cabbage steaks. Is it really possible? And my friend was joking, that I would invent a recipe of jelly cabbage soon. Who knows? Maybe, one day I will write a big book of cabbage recipes.What can I do? Cabbage tastes perfect to me and I do really cook a lot of dishes with it. This vegetable is not harmful. By the way, there are few calories in it. So, why can't I have it in all possible and impossible dishes?
Ok. I wanted to talk about cabbage steaks. Honestly – they are fantastic, resemble nothing. It is a new taste. They are crispy, a bit spicy with delicate scent of garlic. When I was cooking it, my child and husband were running around, asking to taste first.I gave mashed potato to garnish and my family members had the cabbage steaks this way, but me. I tasted the first steak and understood that I don't want to spoil its taste with potato.Such an unusual dish will be actual on any table – either you have meal with your family on a usual day, or special dinner with your guests, the steaks will be eaten and appreciated.I am so lucky to add this recipe to my collection! Learn the ingredients, instructions and go ahead – cook and enjoy!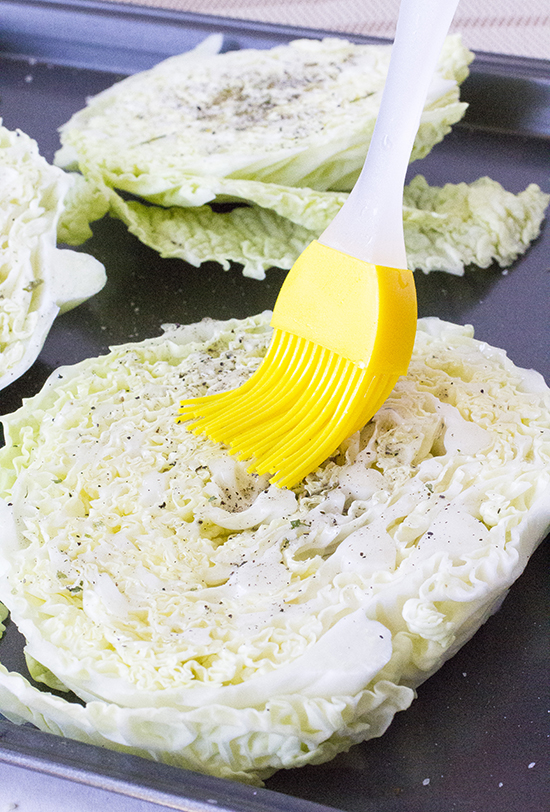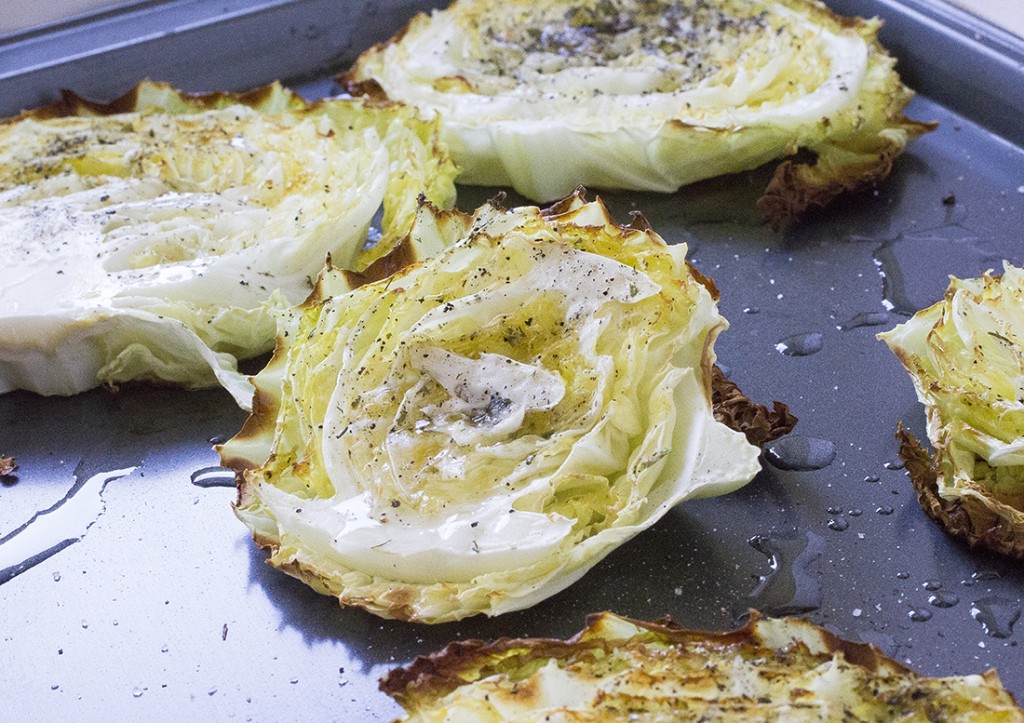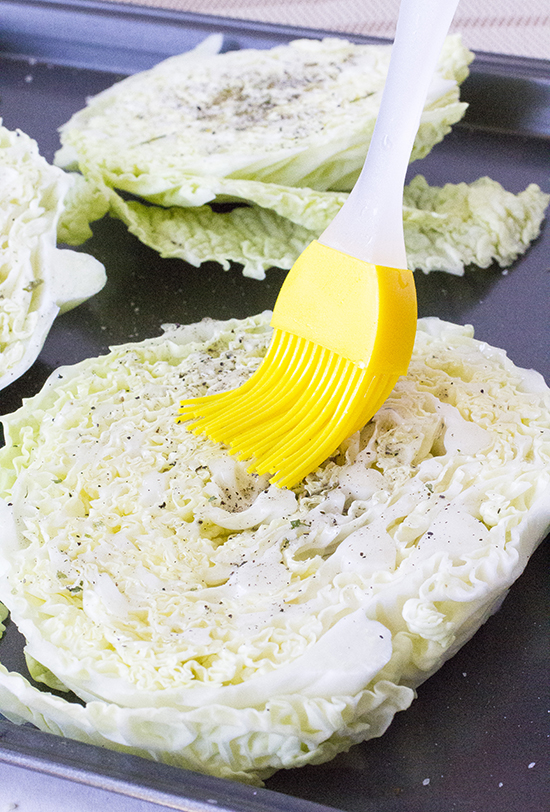 Garlic Rubbed Roasted Cabbage Steaks
2015-09-16 13:28:22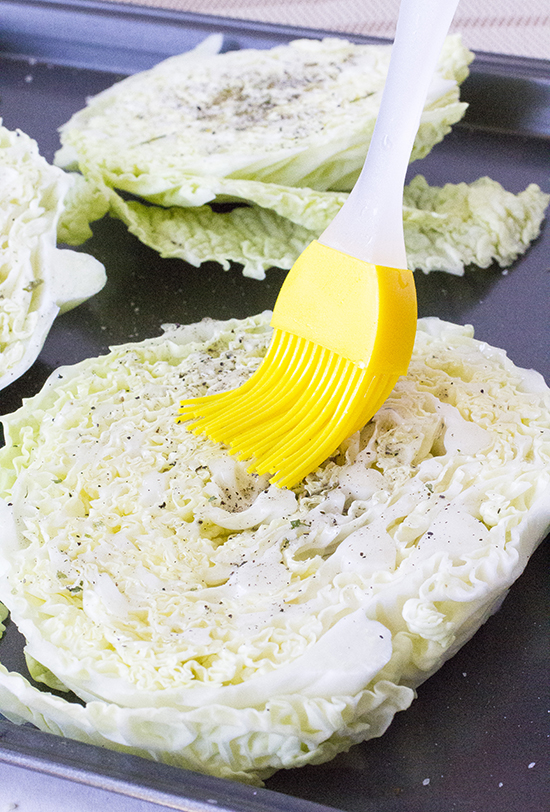 Ingredients
1 head of green cabbage (cut into 1inch thick slices)
olive oil – 1 1\2 tbsp
garlic – 2-3 large cloves (smashed)
ground black pepper and salt to taste
Instructions
Spray a baking sheet all over with non-stick cooking spray, when oven is preheated to 400F.
Cut cabbage from top to bottom (bottom being root) into thick slices.
Rub each side of the cut cabbage with garlic, which is already mashed.
Spread the olive oil over both sides of the cabbage slices.
Finally, sprinkle each side with a bit of salt and black pepper.
Roast each side of the cabbage steak for 30 minutes. Serve and Enjoy!
YumExpert http://yumexpert.com/