People who have never tasted pasta must live on some island, because this kind of food is so common and popular. I love pasta as if I was born in Italy but it's not true. There are so many kinds of it that one life is hardly enough to taste all of them. However, it is not important for me, because I chose my favorite kind long ago when I was a child. It is spaghetti. I learnt everything about it and the only thing I can learn the whole life – sauces for spaghetti. I know dozens of them but I am always glad to find new ones.
The recipe I saw on this website looked new and I added it to my cookbook.
Most of sauces for spaghetti include tomatoes but here I noticed something new in description and decided to practice.
I can say now that the result of my cooking, I mean the tomatoes, exceeded my expectations. The flavor of parsley, basil and garlic made the dish refined. If you try spaghetti with this sauce, you will want to have it more and more. There must be someone to stop you, though this dish is not dangerous for your figure, that's one more reason of my love to pasta and the tomatoes (by this recipe) especially – it is a low-calorie kind of sauce.
Cook, enjoy and don't worry about your figure!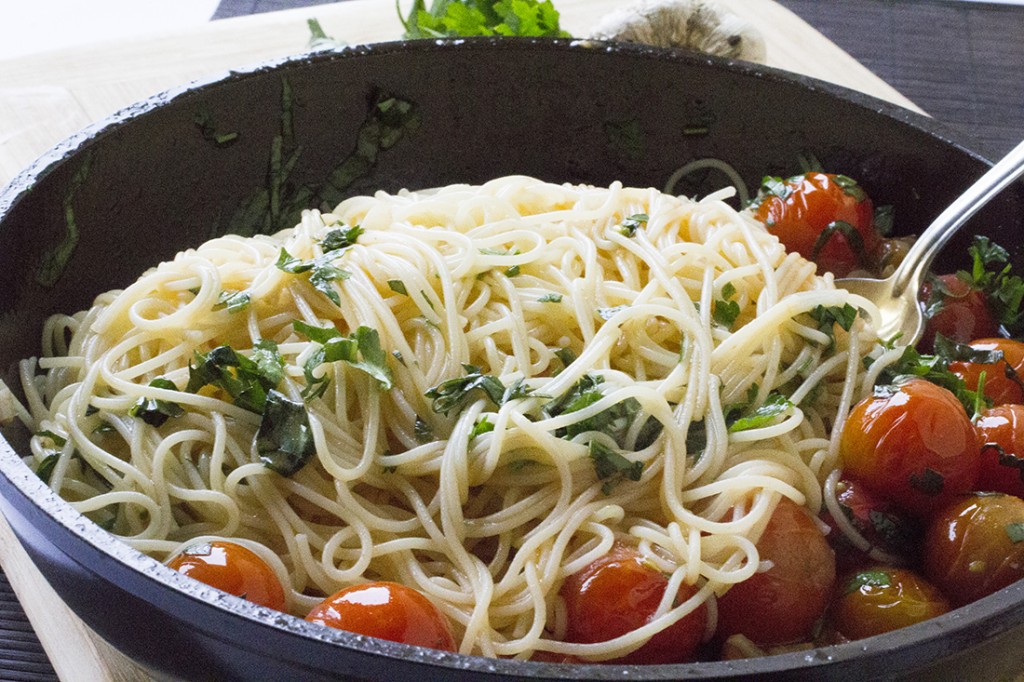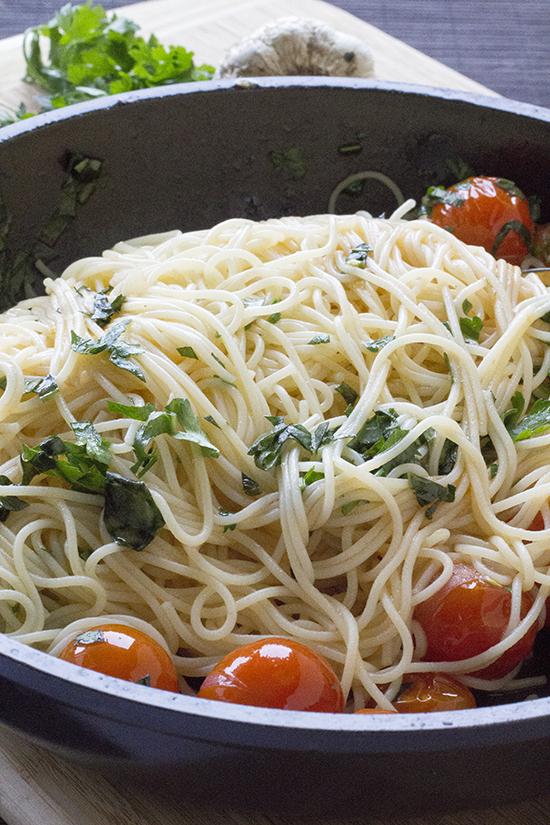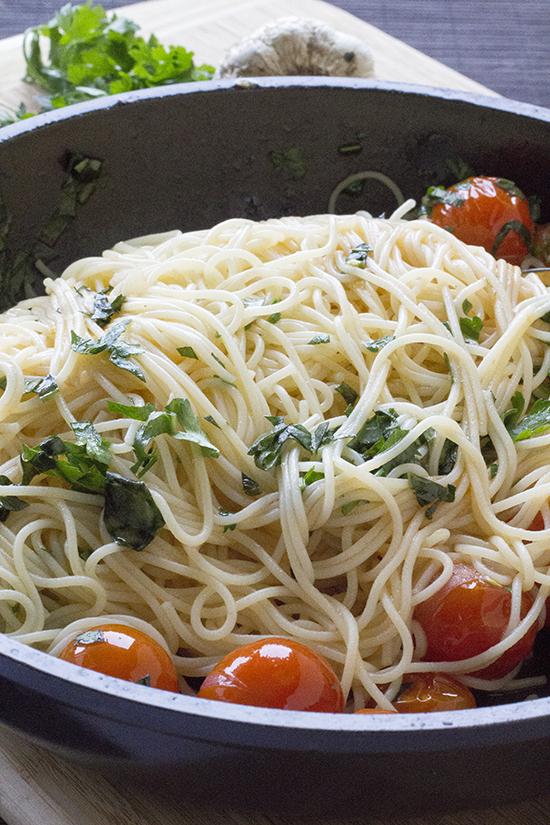 Garlic Parmesan Spaghetti with Blistered Tomatoes
2015-10-08 14:09:13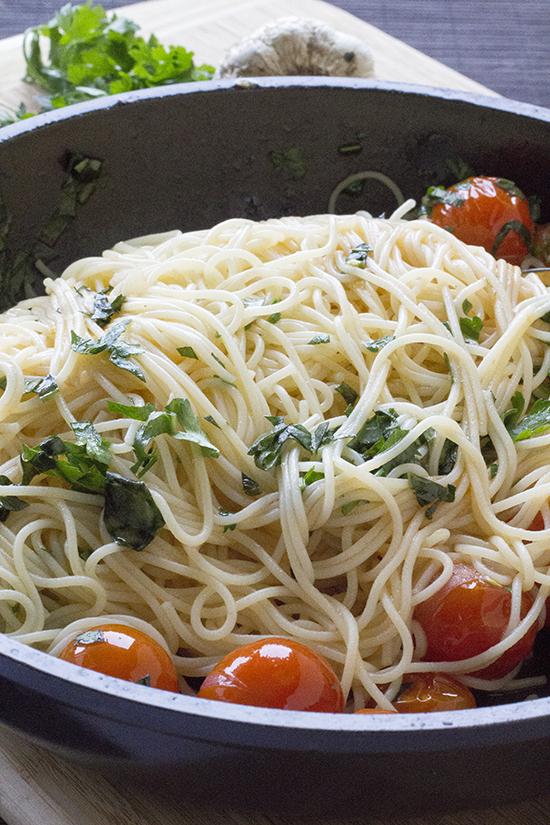 Ingredients for the pasta
Dry spaghetti (best - whole-wheat spaghetti) – 10-12 oz.
Water (according to the package instruction)
STAR roasted garlic oil – 1\2 Tbsp.
Salt – 1\2 Tbsp.
For the tomatoes
STAR roasted garlic oil – 2 Tbsp.
shallot (finely sliced) – 1 piece
cherry tomatoes – 1 pint
grated parmesan cheese – 1\4 cup
salt and fresh ground pepper - to taste
chopped fresh basil – 1 Tbsp.
Flat leaf parsley (chopped) – 1\2 Tbsp.
Instructions
Pour water in a large pot.
Put garlic oil and salt in the water; bring to a boil.
Put spaghetti in the boiling water and cook according to the directions on the package.
The tomatoes
Pour oil to a skillet; heat over medium-high heat
Put the shallots in the skillet and fry for 1 minute.
Add the cherry tomatoes, salt and pepper; and wait until they start to blister.
Cook 2 more minutes, stirring
Drain pasta and add to the mixture in the skillet.
Add grated parmesan cheese, cook and stir until to combine thoroughly and get it heated through.
Add and stir in fresh basil and parsley.
Take away from heat.
Serve on a large platter hot – immediately.
YumExpert http://yumexpert.com/