I have been following the idea of healthy food in my life for so many years that I can't remember when it started. Junk food is absent in my fridge and frying is not practiced by me when I cook. But one day my best friend who lives abroad was coming to see me and I tried to remember the dishes she liked. My memory gave me only one word – ravioli. I had to cook food that I hadn't been eating for so many years, but my friend…We haven't seen each other for ages. I can do anything for her as well she can for me.
The next point was a recipe. I didn't have any and if I find it that must be a especial one. Some minutes of search and I got it on this source . Toasted ravioli sounded very unusually to me. I read the instructions and it was clear that I could cook those ravioli.

It was really easy and interesting to dip "meat wrapped in dough" into different ingredients and fry. Yes, frying was such a rare practice for me that I was having fun in the process of cooking. The flavor of fried ravioli caught up with my appetite. I was looking forward to meeting my friend for one more reason – I wanted to eat the dish I had cooked.
We met at last and started our dinner. I want to confess that I am not sorry for eaten by me ravioli. The taste of this dish made our meeting happier. I think I will cook them more often in spite of my denial of fried food as junk. You can change your mind as well.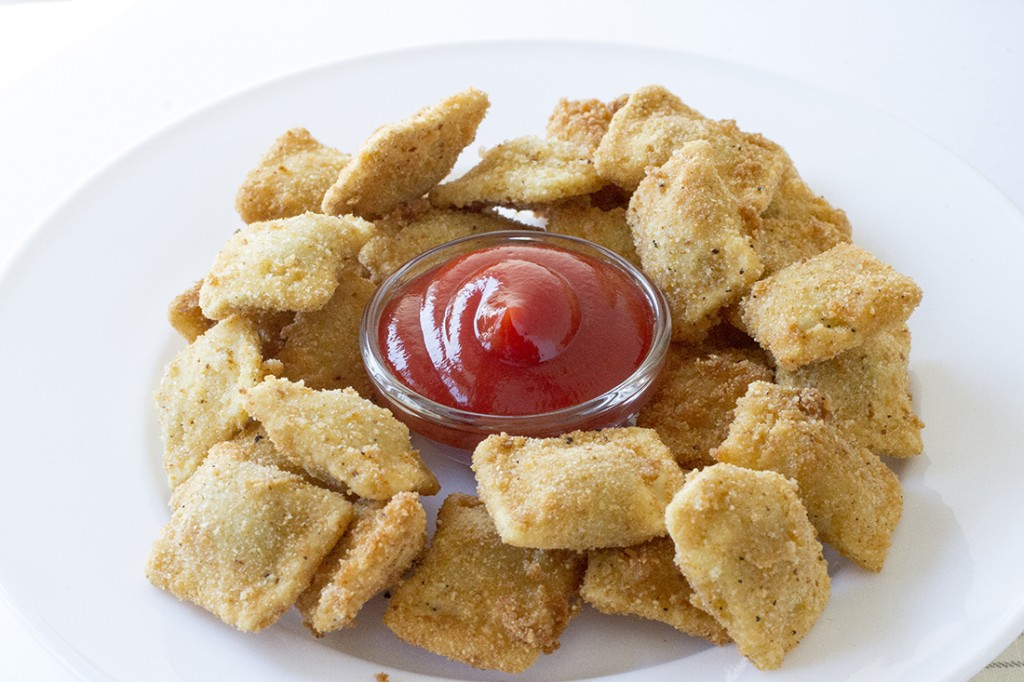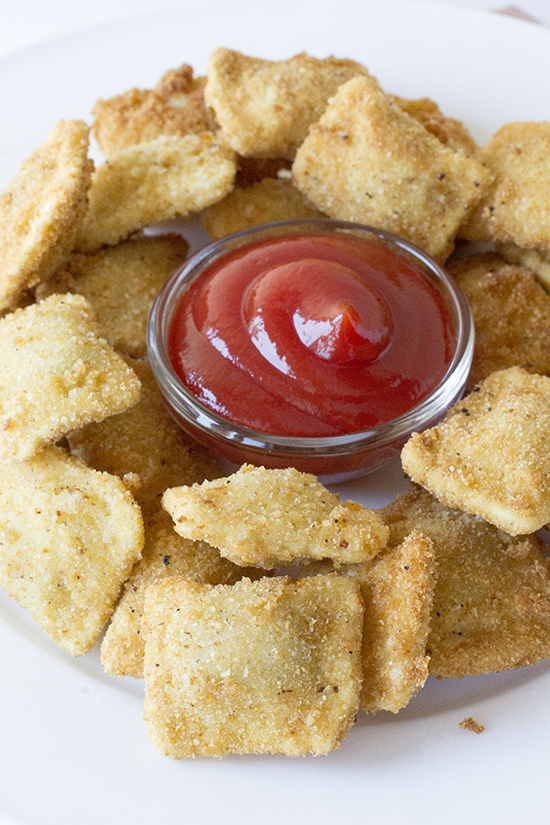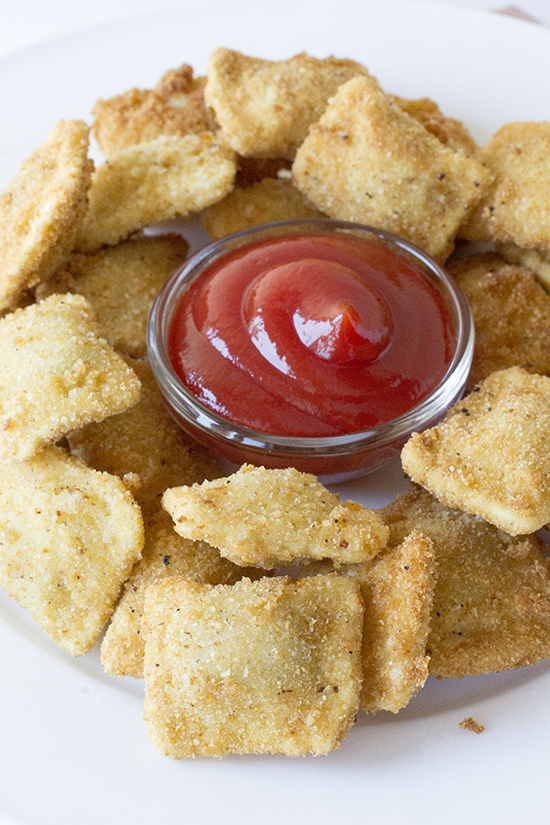 Garden Toasted Ravioli
2015-10-14 09:47:32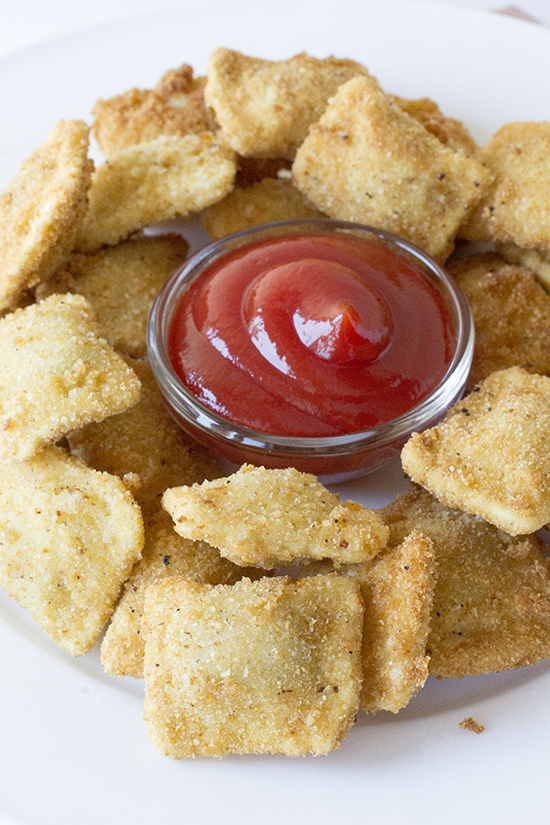 Ingredients
Meat Ravioli (thawed) – 1 package (16 ounces)
Eggs – 2 pieces
Flour – 1 cup
Breadcrumbs – 1 cup
Water – 1\4 cup
Garlic Salt – 1 teaspoon
Oregano – 1\2 teaspoon
Basil – 1 teaspoon
Parmesan (grated) – for garnish
Instructions
Beat water and eggs together.
Combine oregano, basil, garlic salt and bread crumbs in another bowl
In a third bowl put flour .
Heat oil in a skillet to 350 degrees.
Dip each ravioli in flour, in egg wash and then in breadcrumbs. Put it on plate for 3-5 minutes.
Now dip in oil and fry until golden.
Put to drain on a rack or paper towel.
Parmesan is used to sprinkle with and serve with marinara sauce.
YumExpert http://yumexpert.com/