How big is your family? Are there more than three persons? Mine consists of five people and me. It is not so terrifying, but cooking for all of us is my duty. That's why I turned to be a menu. I look through notes in my head and find first of all nutritious dishes there. All mixes with meat are ideal variants. If I face anywhere such a dish, I write down in my cookbook and get "armed" with one more recipe. When we are going to have guests at home, my notebook that is in my head, is not enough. Then I search the internet and it always gratifies me.
The recipe I found on this
blog
seems to be simple at first sight. But there is a white sauce for this dish that makes the taste so rich. It changes the taste of classical combination of potatoes and pork chops to refined. The seasoning makes the flavor fantastic and unforgettable. If taste a piece, you won't be able to refuse from some more. What is really important for me in this dish – it is very nutritious.
Cook it for a party and you will get a festive dish, make the chops by this recipe for your lovely family and they will be full and happy. You will win any way.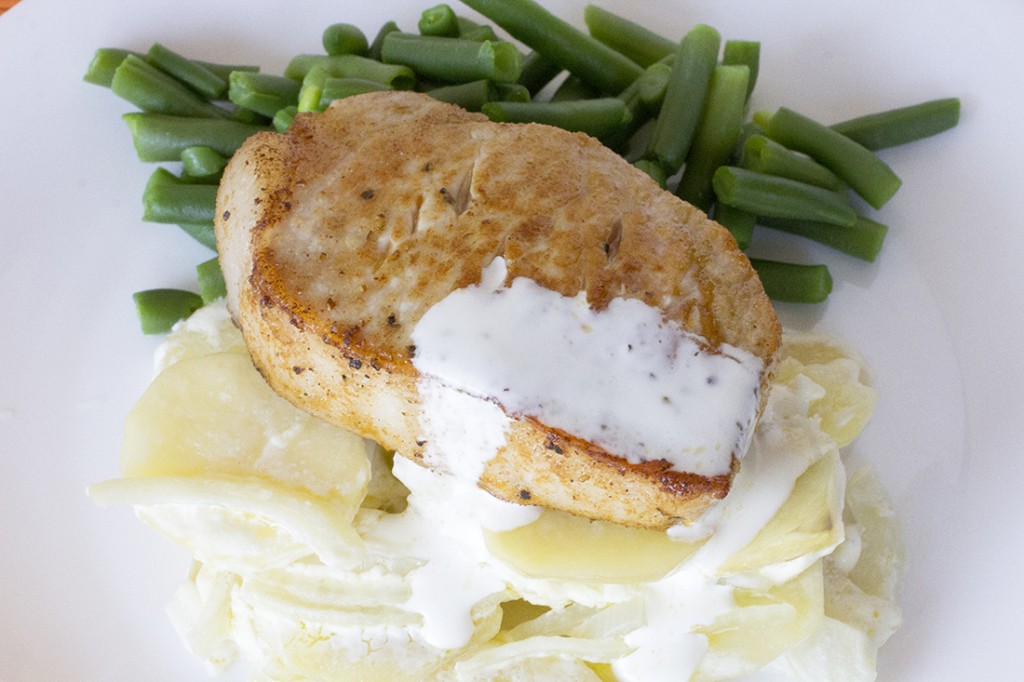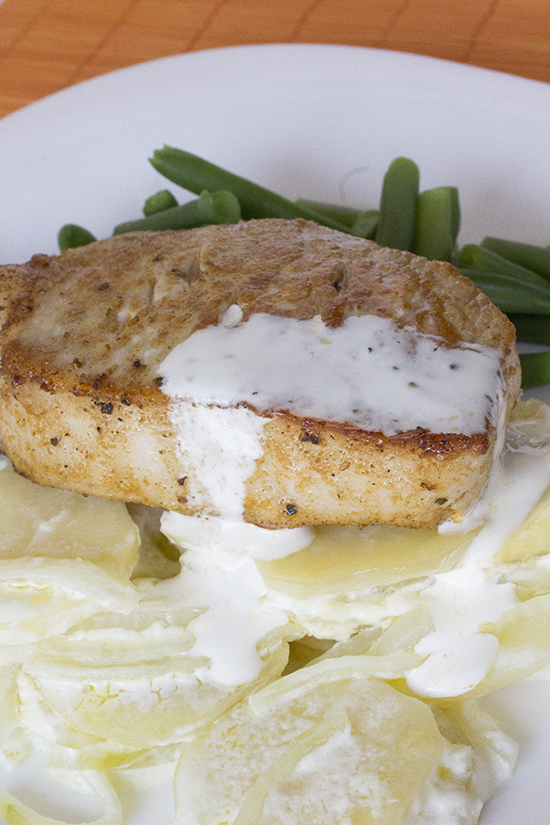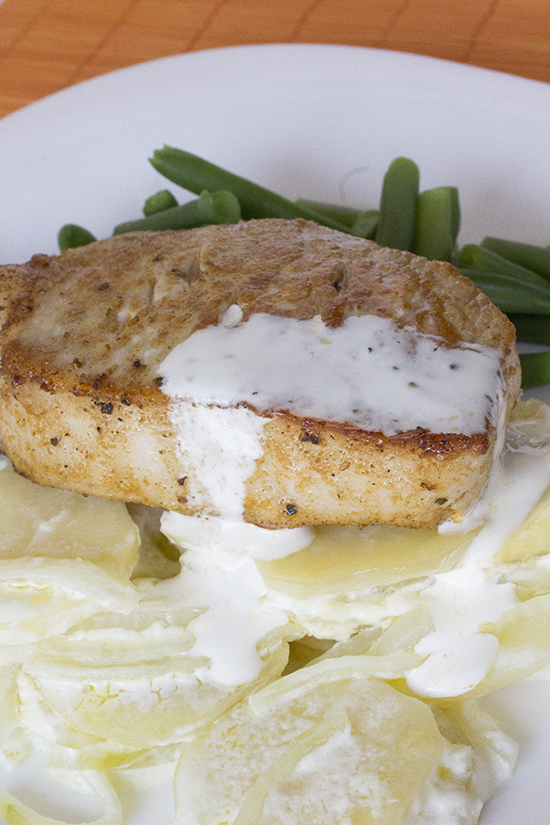 Farmer's Pork Chops
2015-10-08 15:13:40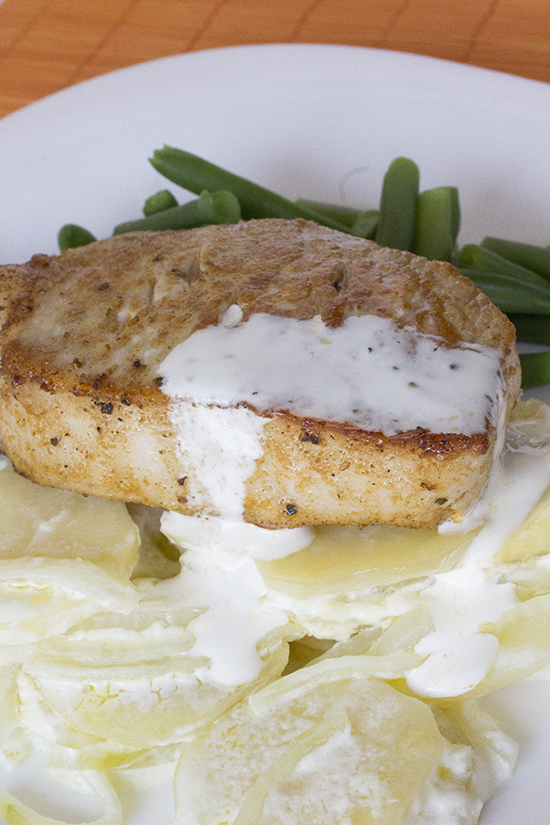 Ingredients
potatoes (peeled and sliced ¼ thick) – 6 medium pieces
onion (sliced thinly into half rings) – 1\2 medium piece
pork chops (center cut ½ inch thick) – 5 pieces
flour – 1 cup
Salt and pepper – to taste
creole seasoning or seasoned salt
vegetable oil – 2 tablespoons
White Sauce
1 butter – 1 stick
flour – 1\2 cup
salt – 1-2 teaspoon (to your taste)
pepper – 1\2-3\4 teaspoon
milk – 4 cups
Instructions
Make layers in a large casserole dish: half of the potatoes and half of the onion. Add salt and pepper. Make layers with the other half of potatoes and onions, sprinkle salt and pepper.
Make the white sauce: melt the butter in a large saucepan. Stir in flour, add salt and pepper when heat is turned off.
Turn on heat again (over medium), pour in milk, 1 cup at a time. Boil stirring frequently. Let it simmer 1 to 2 minutes, having reduced heat. Sauce will thicken. Then leave it for a minute.
Cover potatoes with the sauce and bake for 15 minutes in the preheated oven to 350 degrees, uncovered.
During the potatoes cooking, season pork chops with seasoned salt (or creole seasoning) . Deepen pork chops in flour a little. Fry to lightly brown in vegetable oil, not cook them completely.
Take potatoes out from oven and put pork chops on top of potatoes that are removed from the pan. Settle pork chops until they all fit.
Bake uncovered for 45 minutes at 350 degrees. The sauce will be bubbly and so good after baking under the pork chops! Serve with a vegetable side. Enjoy!
YumExpert http://yumexpert.com/