I got tired of proving my child and my husband, that pizza is not the best food, having it every day is unacceptable at all. You can understand me if you have the problem of junk food devouring in your family too. No arguments work. All the dishes I cooked with healthy ingredients were eaten very-very little or ignored. I was in despair. I couldn't make them love vegetables. A pair of fruit could be eaten during a week. Can you imagine such a messy meal? How long can stomach accept junk food? I didn't want to learn this information from my family members.The internet saved me and my guys' stomach.
Here
was the recipe of eggplant pizza. It sounded exactly right. They wanted pizza; I want them to eat healthy food.
I was thinking about the taste during cooking. There are aromatic herbs and a special sauce in this recipe. "It must be good", I thought. No, it wasn't. It was perfect! Those small "pizzas" looked marvelous, smelt attractive and tasted unforgettably. Each seemed to be a piece of real Italy. Gathering my guys to have lunch I promised that, they would have pizza. I didn't lie, by the way, because they really had it. Should have I told them the recipe?
So, what about my family members? They left nothing on their plates and agreed that vegetables can be very delicious. Now, I am in search of similar healthy but tasty dishes to change my child's and husband's mind about healthy food forever.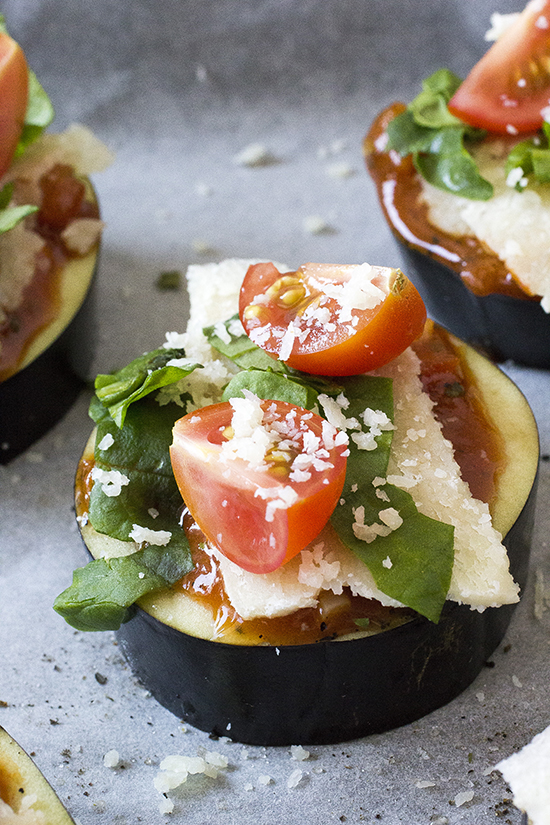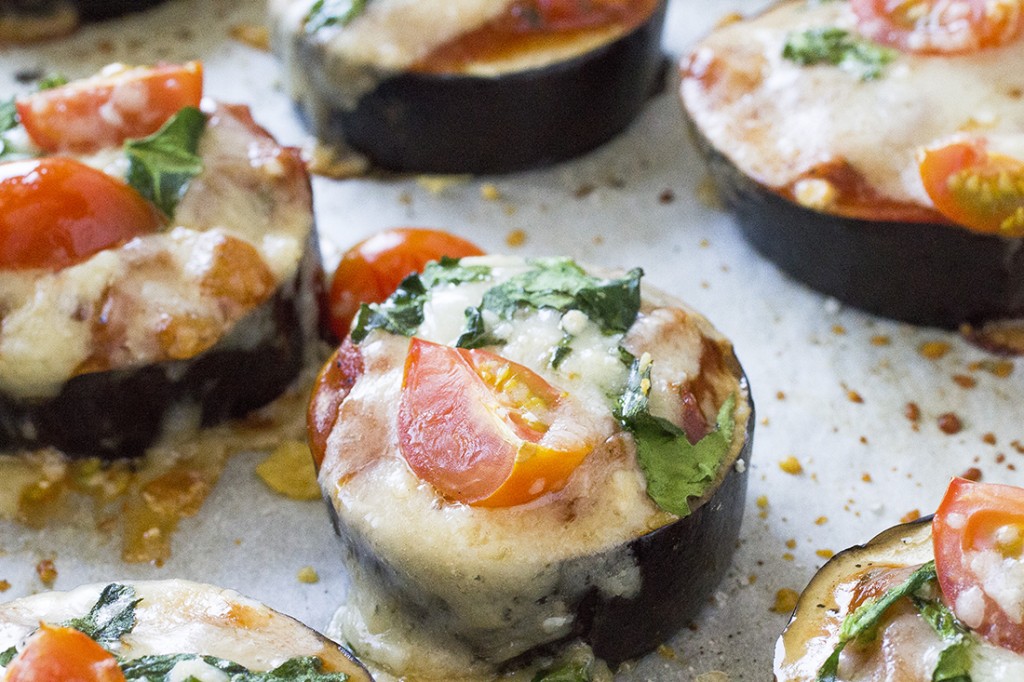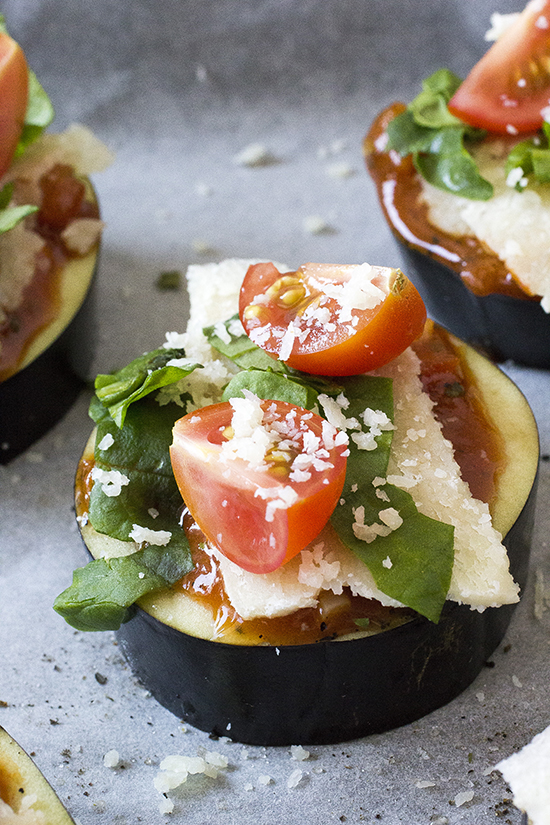 Eggplant pizza
2015-09-08 05:19:45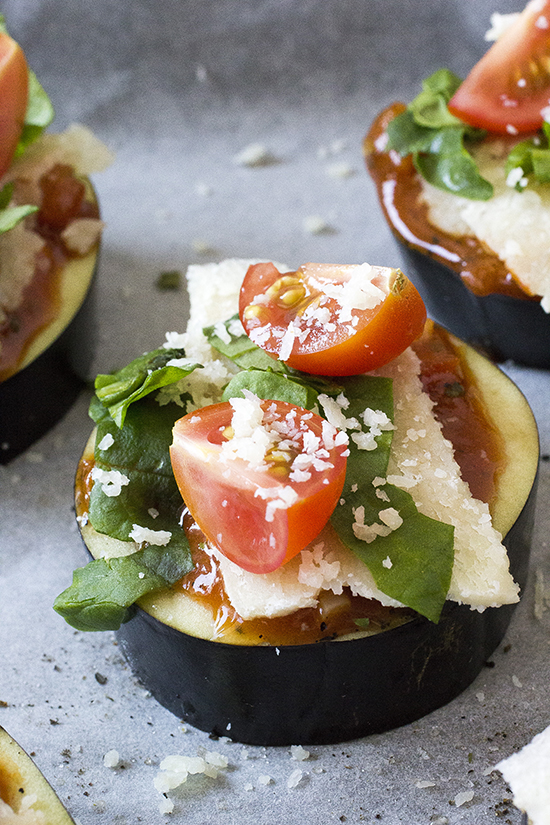 Ingredients
globe eggplant – 1 piece about (8 ounces and 9-10 inches long
salt – 1 Tbsp (to draw water out of eggplant)
Olive oil – 2 Tbsp
Dried Italian seasoning – 2 tsp
basil leaves – 10 large pieces
Parmesan – 1/3 cup (freshly grated)
low-fat mozzarella blend - 1\3 cup
hot red pepper flakes - optional
Sauce Ingredients
extra-virgin olive oil – 2-3 tsp.
garlic – 3 large cloves(finely chopped)
diced tomatoes with liquid - 1 can(14.5 oz)\ diced fresh tomatoes – 2 cups
Dried Italian seasoning blend – 1\2 tsp.
dried oregano – 1\4 tsp.
Instructions
Cut eggplant into thick slices (the same thickness), having cut off ends of it. Put the eggplant paper towels and sprinkle both sides with salt. Leave it with the salt on for about 30 minutes -draw out the liquid. Preheat the oven to 375F/190C while the eggplant is under the salt.
Make the sauce. Heat olive oil and fry the chopped garlic until it becomes fragrant, but no brown. Add the tomatoes, Italian seasoning and oregano and cook the sauce until it's thickened, breaking the tomatoes with fork .Add water if needed
30 minutes past. Dry the eggplant with paper towels. Roast the eggplant, sprinkled with dried Italian seasoning, about 25 minutes in the oven.
Combine Parmesan, slices of basil leaves and low-fat mozzarella blend. When eggplant pieces are done, take them from the oven and turn oven setting to broil. Spread some sauce on the top of each eggplant slice, sprinkle with thin basil slices and top with a generous amount of cheese. Put pizzas under the broiler until the cheese is melted. Serve hot, sprinkle with red pepper flakes to sprinkle on pizza to taste.
YumExpert http://yumexpert.com/