What dish can surprise him? Is it possible at all? Do you think these questions were about my beloved? No, you haven't guessed. I asked myself about my Italian friend, who works at a restaurant, who travels around the world and he was going to visit me. I could cook some dish of our national cuisine, but it was too predictable. What if I surprised him with Italian dish? It sounded funny. I had to invent something, but was short in time. The best idea that came to my mind – surf the internet.It didn't take me much time and it worked. I happened to see an interesting recipe on this amazing
blog
– Eggplant Pizza.
The name is Italian and funny at the same time. When I read the list of ingredients, I understood, that it would be an extremely refined and fragrant dish. I just imagined eggplant slices with cherry tomatoes and slices of provolone on and I understood – these are colors of Italian flag! I cooked this pizza just some minutes before my friend's arrival and I thought I would it myself. So attractive it looked! What about my friend? He was lucky – I hadn't eaten a piece of course. What was his impression? He was so happy – eggplant is his favorite vegetable! Lucky I am. Sitting at the table he closed his eyes, chewing a piece and said "wow". He appreciated my eggplant pizza. I don't know whether he was joking, but he said he would cook pizza by this recipe at his restaurant!
If my friend is going to cook eggplant pizza at a restaurant, why don't you cook it at home? Here is the recipe.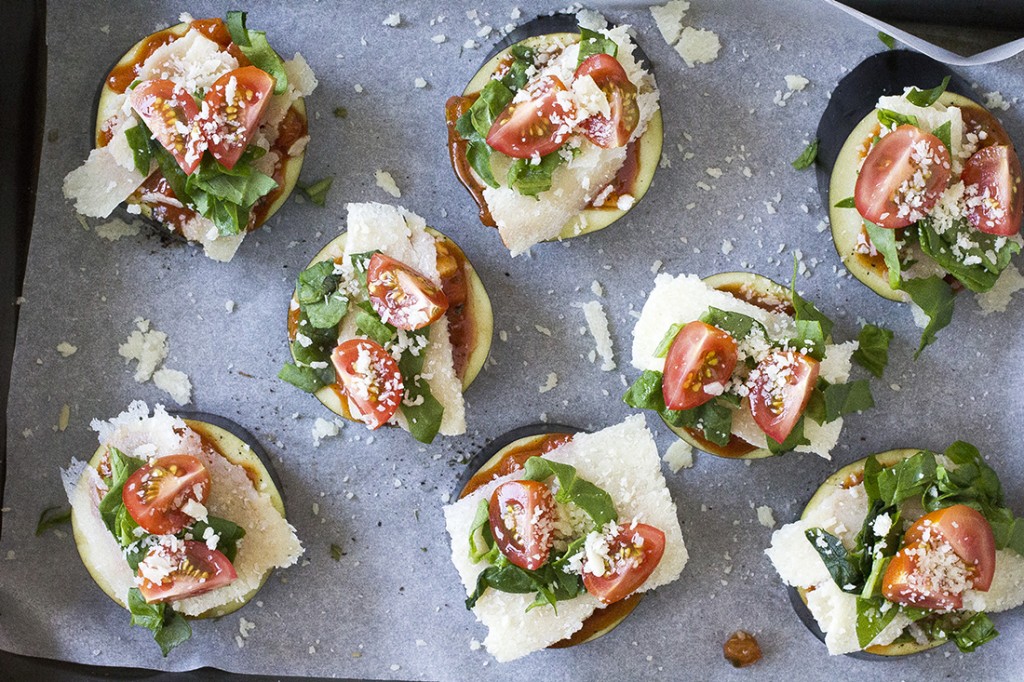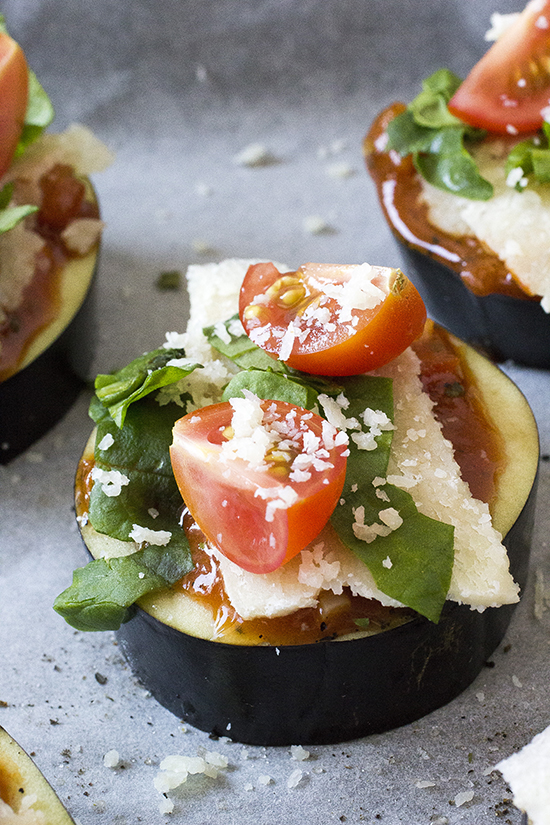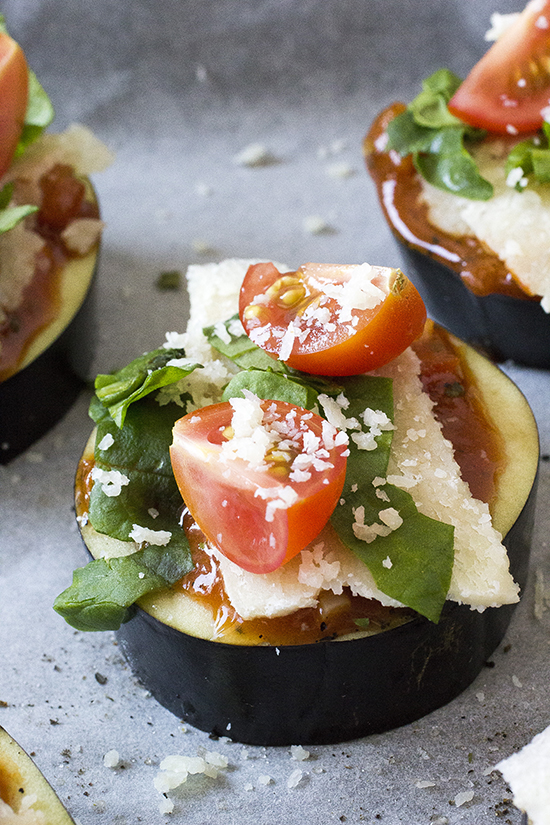 Eggplant Pizza
2015-09-10 11:37:56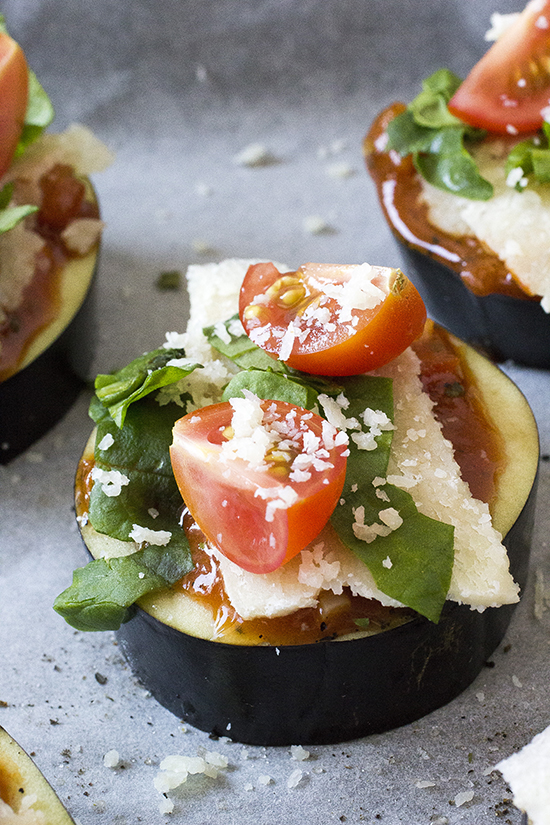 Ingredients
Eggplant – 2 large pieces (sliced 1 inch thick)
Tomato sauce– 1 jar(24oz)
Provolone cheese or mozzarella – 20 slices
Fresh cherry tomatoes – 3-4 oz
Fresh spinach – 1 cup
Himalayan salt – 1\2 tsp.
Pepper flakes – to taste
Instructions
Your oven is preheated to 425 F. Place the sliced eggplants in 2 baking trays. Sprinkle the salt and bake for 15-20 minutes.
Turn your broiler on, having removed the eggplant from the oven. Cover each eggplant round with tomato sauce, one slice of provolone after it. Place some fresh spinach and cherry tomatoes on the cheese and broil for 3-5 minutes.
Serve hot.
YumExpert http://yumexpert.com/