What is simple food for you? Can you describe it? What is refined food for? Is it possible to describe it in few words? The answers must be different of course, but one thing is in common – these are absolutely opposite types of food. Am I not right? I think that everyone would agree with me. But I am going to astonish you with my new opinion. These features can belong to description of one dish. Do you think I am mad or joking? Neither!I want to explain. I was doing nothing, just surfing the internet and faced an interesting recipe
Here
. It is a recipe of feta dip. The instruction was so easy that I took the necessary ingredients and made that dip.
What did I get? I faced my husband's storm of emotions – it is what I got. Neither fork nor knife was necessary at our meal time, just pieces of crispy baguette. A glass of dry wine added this simple and refined dish. We were enjoying food and having fun.Such a dish will be perfect to sit and chat with your friends having something to eat and this "something" is much better than any snack. I recommend this dish as the only that I know with so opposite features – simple and refined. It is hard to find a dish which is easier to cook. And it is the most delicious dish among the easiest I know.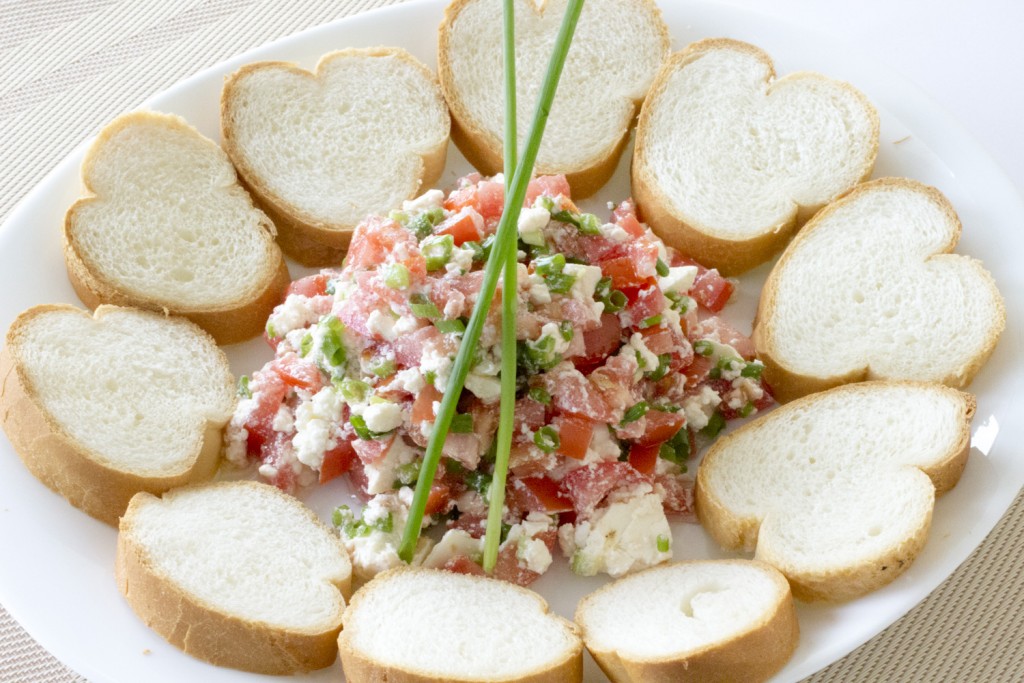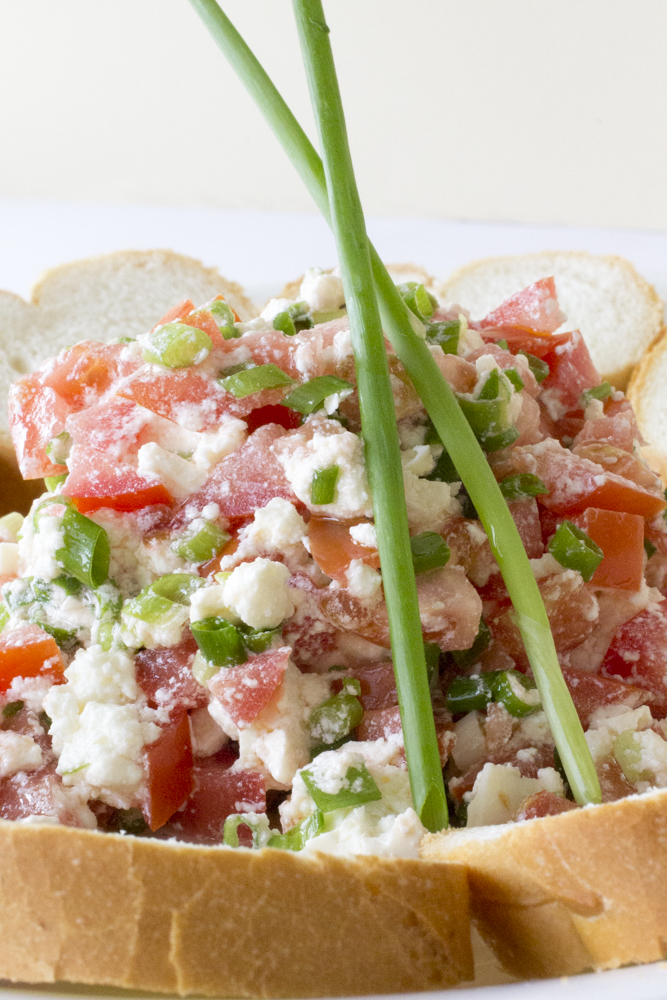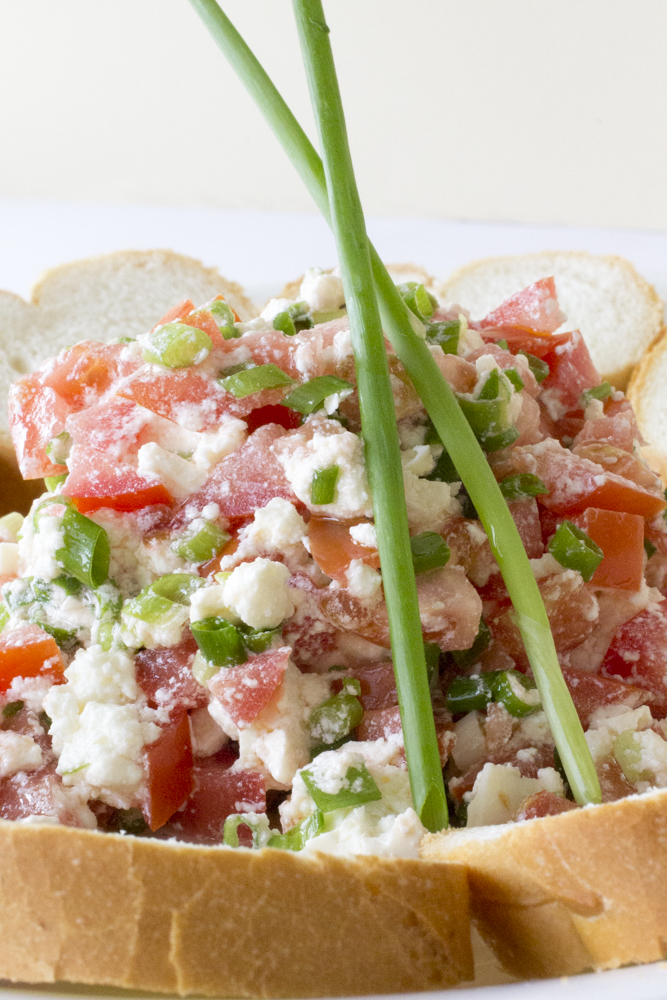 Easy Feta Dip
2015-09-30 14:30:29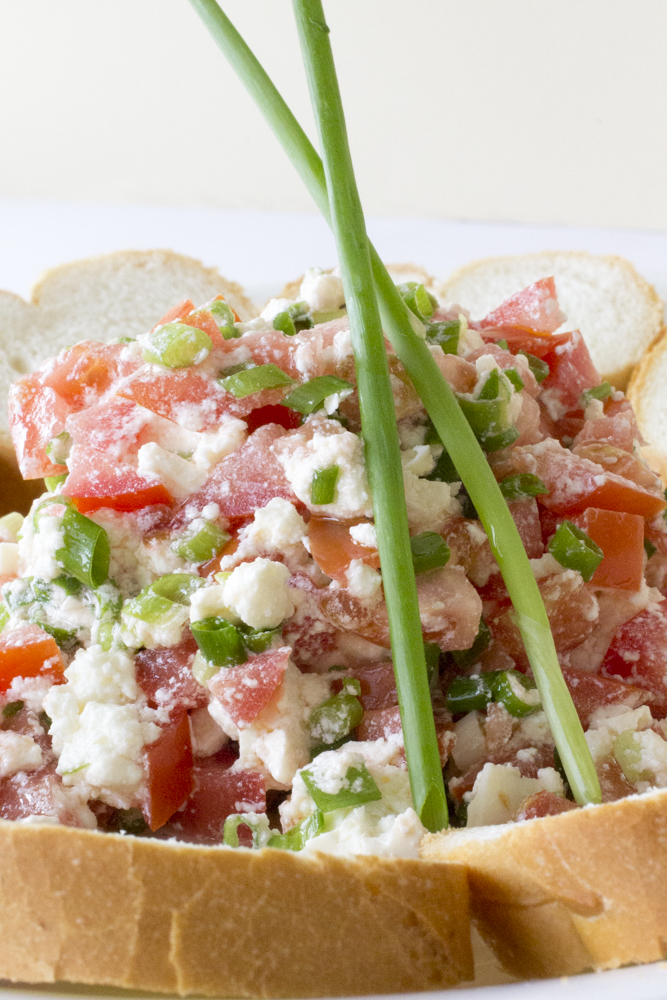 Ingredients
cup olive oil – 1\3 cup(approximately)
Roma tomatoes (seeded and diced) – 3 pieces
green onions (sliced thinly) – 4-5 pieces
feta cheese (crumbled) – 8 ounces
Cavender's Greek seasoning – 2-3 tsp.
fresh baguette - sliced thinly
balsamic vinegar (optional)
Instructions
Drizzle with olive oil on a large dish, making a thin layer on the entire surface.
Add the vegetables and feta on top of the olive oil. Use the Greek seasoning to sprinkle to your taste.
Combine all the ingredients with a spoon carefully. Drizzle balsamic vinegar a little on top.
Serve with warm pieces of baguettes for scooping up your dip.
YumExpert http://yumexpert.com/