I am in love with rolls since I live and cinnamon ones are on the top. I remember my careless childhood swallowing their smell while baked. Being a little girl I made a decision to learn the recipe and bake those rolls myself. My mom told me that dough is a whimsical thing and it's better to buy some rolls at a confectionery. But I didn't give up and tried hard but found a perfect recipe on this blog. These cinnamon rolls are really pleasant to cook because I don't work hard to them quickly and tasty . I lost my desire to bake every time, just having thought about 2 rises of dough. But this recipe changed my mind about baking with yeast. So, if your are a beginner in working with this ingredient you will love making cinnamon rolls, following my directions. You will not have to wait for ages to see and taste your own baking.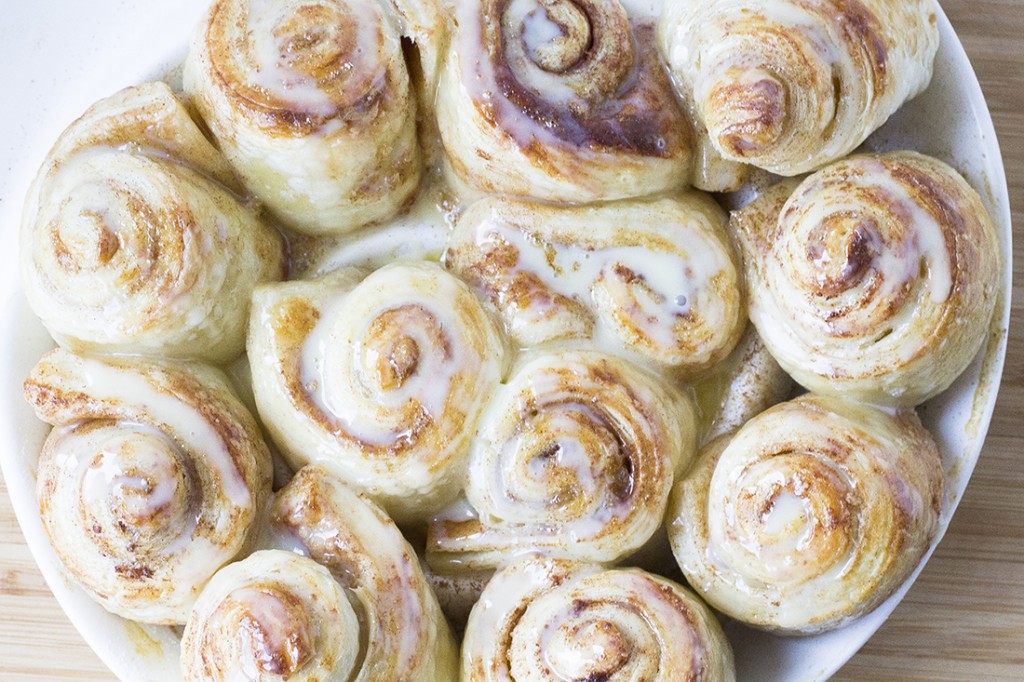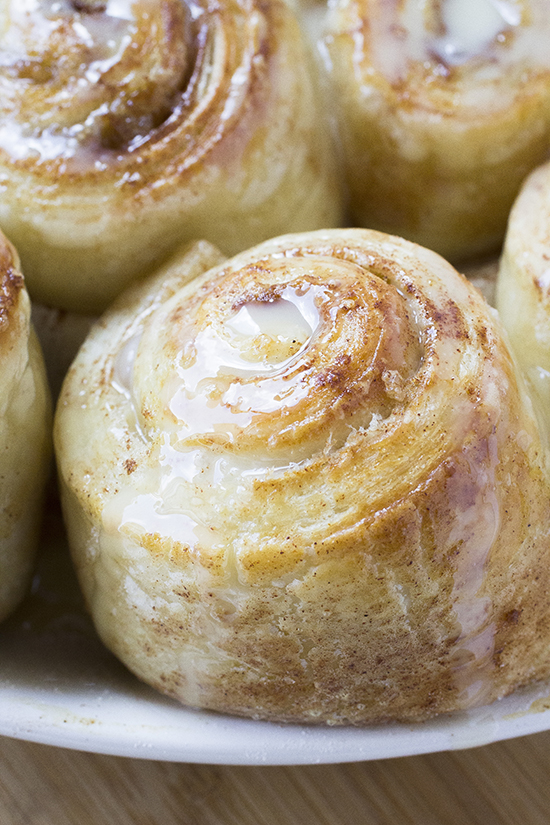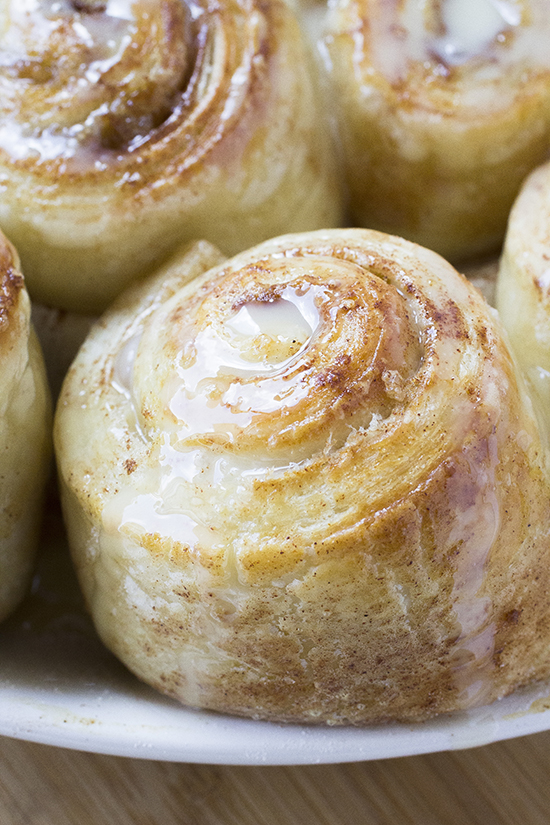 Simple Cinnamon Rolls (for beginners)
2015-09-11 08:17:23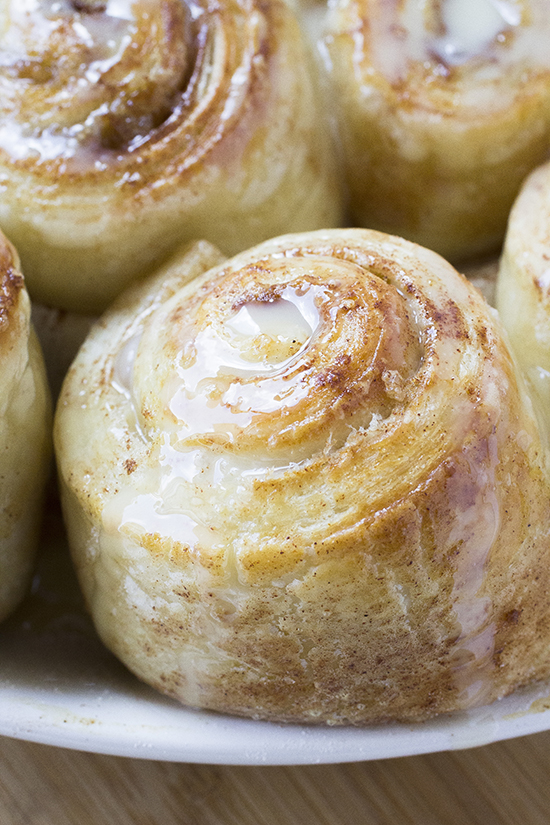 Ingredients
For Rolls
all-purpose flour - 2 and 3/4 cups (345g)
granulated sugar - 3 Tbsp
1 teaspoon salt
1 package any instant yeast (1 packet = 2 and 1/4 teaspoons)
Water - 1/2 cup (120ml)
Milk - 1/4 cup (60ml)
unsalted butter – 2,5 Tbsp (40g)
1 large egg
Filling
room temperature unsalted butter - 3 Tablespoons (45g)
ground cinnamon - 1 Tablespoon
granulated sugar - 1/4 cup (50g)
Coffee Glaze
confectioners' sugar - 1 cup (120g)
vanilla extract – 1tsp
2-3 Tablespoons (30-45ml) strong coffee
Instructions
The dough: Take a big bowl and mix the 2 and 1/4 cups flour, yeast, sugar and salt together to get homogeneous mass. Put aside.
Water, milk, and butter heat together in the microwave until the butter is melted. It should be about 115°F (46°C). Pour the butter mixture into the flour mixture. Add the egg and make a soft dough, stirring the necessary for you quantity of flour. Dough is ready when it has an elastic consistency.
Knead the dough for about 3-4 minutes on a floured surface. Put it in a bowl, sprayed all over with oil and set it aside for about 10 minutes.
The filling: 10 minutes later, make a 14x8 inch rectangle of dough. Cover the top with softened butter. The cinnamon and sugar mix together and sprinkle it on the dough. Now the dough must be rolled up tightly. Make 11-12 even pieces with a knife and place in a lightly greased round pan.
Cover the rolls with aluminum foil(NOT TIGHTLY) and let it rise in a warm place for 60-90 minutes.
The oven must be preheated to 375°F (190°C). Bake for 25-30 minutes until you see the rolls browned a little.
The glaze: Top your cinnamon rolls with glaze before serving. Mix the coffee, confectioners' sugar, vanilla together until smooth and sprinkle over the rolls.
You can enjoy the cinnamon rolls at the moment you've drizzled them with the glaze, or try to leave a little piece for your next breakfast if you can of course. When find no crumbs on a plate with the rolls you will know that it's not difficult to make them one more time.
YumExpert http://yumexpert.com/