At last the hike and picnic time came! We got ready to hike to the countryside forest, where we can lay a carpet on the grass, have meal under a shadow of spreading branches of a very old tree (our favorite one). Oh, this magic time of doing nothing! Just chat, eat, drink, and take funny (sometimes stupid) pictures, evening horror stories by the fire and sleeping in tents. I will see the sun rise at last!I was inspired with thoughts about that hike, but I came back from my iridescent dreams to real life, when it was clear, that I will be a cook their. It can't be changed at all. My child is too little to cook; my dear husband is too far from cooking. I was going to relax there, do nothing at all, but having fun. What was the way out? I could make a supply of cooked food. These had to be dishes that might be stored for a long or eaten on arrival. A lot of recipes I had for such a case. One of them I met
here
– Cucumber Bites( with herb cream cheese and tomatoes).
It's rather for a party such a refined snack, but I decided to bring a piece of civilized world to our staying in the wild. We had favorite fruit and vegetables, cookies, bread and marshmallows for cooking on fire, pieces of cooked chicken of course. What happened to cucumber bites? They disappeared first! My husband devoured them so quickly … I tasted just one piece. So, my civilized world got lost and we absolutely dived in the wild.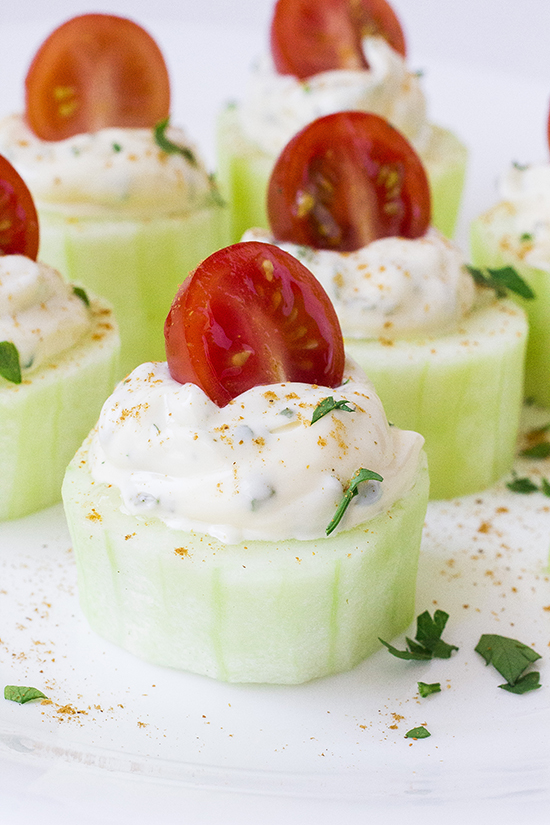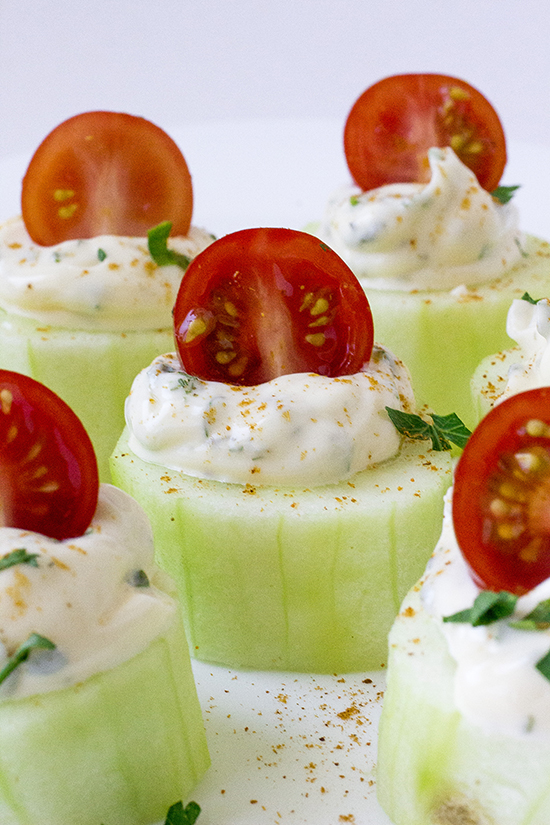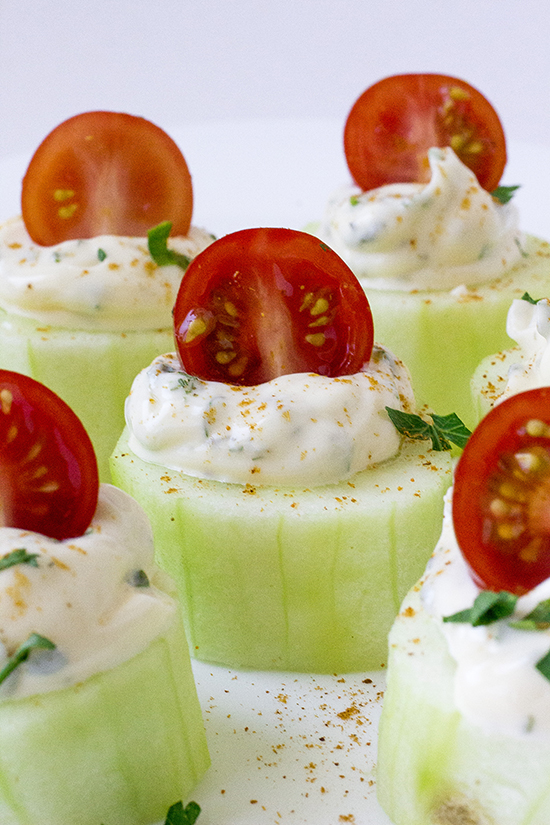 Cucumber Bites (with Herb Cream Cheese Tomatoes)
2015-09-09 13:31:37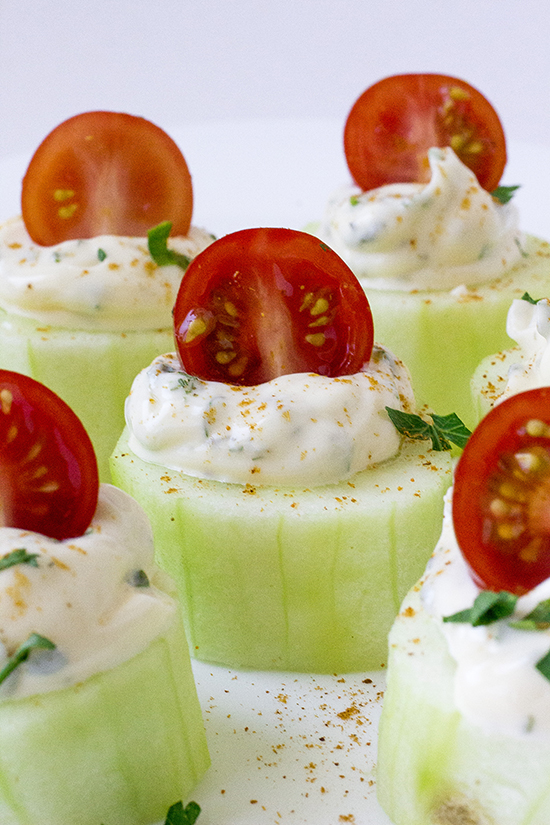 Ingredients
Cream Cheese – 4 ounces
Ranch Dressing – 1\4 cup
Dill (or Thyme) – 2 tablespoons
Long Cucumbers – 3-4 pieces
Cherry Tomatoes – 15 pieces
Salt - to taste
Spice ( for Garnish)
Paprika (for sprinkling)
Instructions
Make the herb cream cheese in a stand mixer. Mix the Cream Cheese with the herbs and Ranch dressing until they are well combined. Put this mixture into a piping bag with a star tip.
Peel off the cucumber. Slice into thin pieces. Remove a portion of the center with a melon baler, leaving a half moon crater.
Put the cream cheese into the crater. It must stick out of the top a bit.
Bury a half of cherry tomato into the herb cream cheese.
Sprinkle salt, herbs and spice mix a little to add more color. Cool in the fridge before serving.
ENJOY!
YumExpert http://yumexpert.com/