If I say that I want something sweet to eat, it means a piece of cheesecake only. My mother always made this yummy on weekends and parties because it is my favorite dessert and I refused to have any other. The taste of baked cream cheese seemed to be a taste of fairy cake. That child fantasy is in childhood now, but for dessert, I choose only it.
Preparing for a party in honor of child first day at school, I made some of his favorite snacks. After that, I was thinking of a filling for a cheesecake and none of the ideas was special. "Let's ask the internet about help", I said to myself. The needed help was on this blog
That was not a recipe of usual cake with cream cheese filling, cheesecake bites. It was new for me too. Cooking of the cake itself was not difficult as usually. What is special in it? I cut the done cake to squares – I was not able to invent it myself before and all the pieces I covered with chocolate. That dessert looked like a real piece of fairy tale. In addition, the taste… My son's friends and he devoured those bites immediately and said it was the best dessert they ever tasted.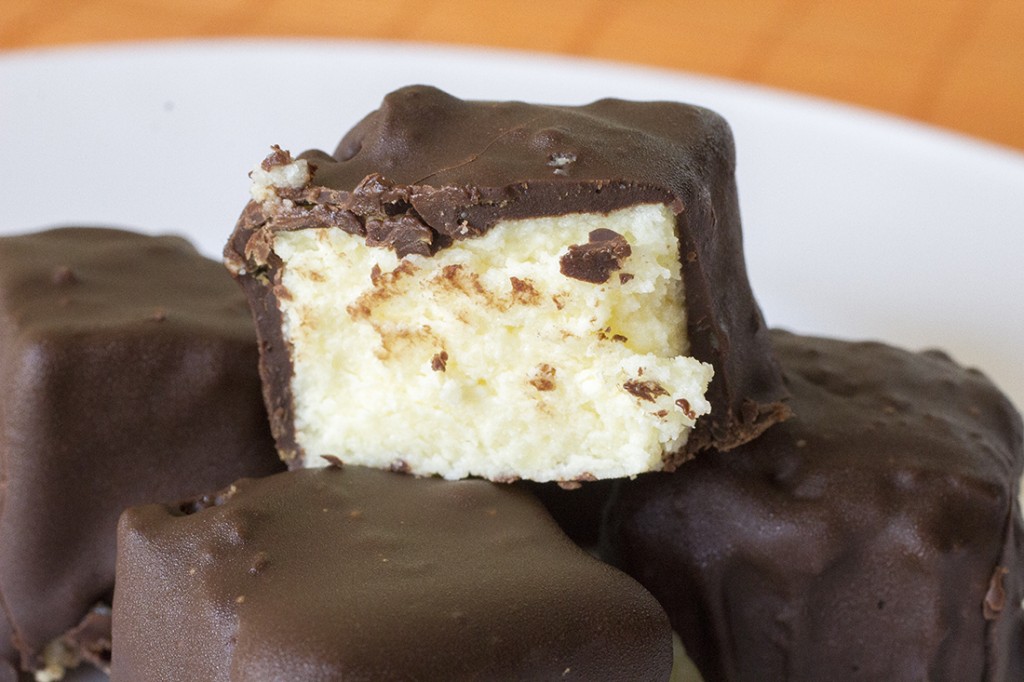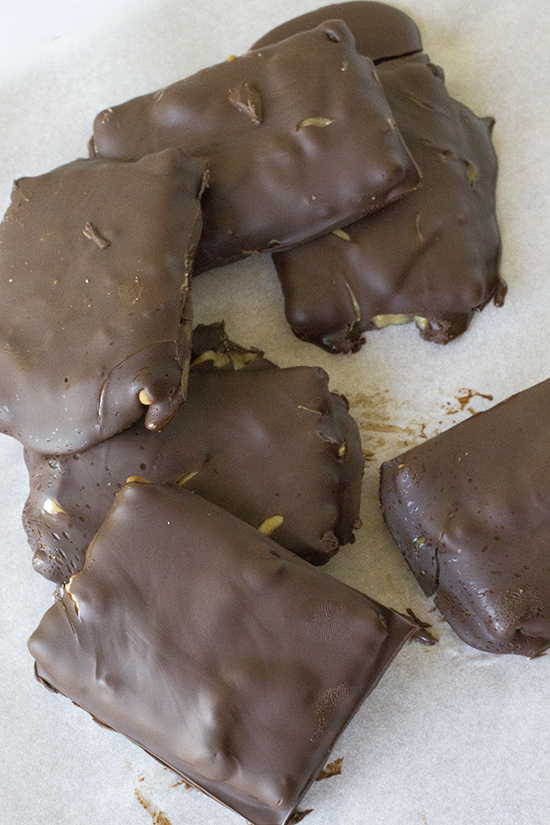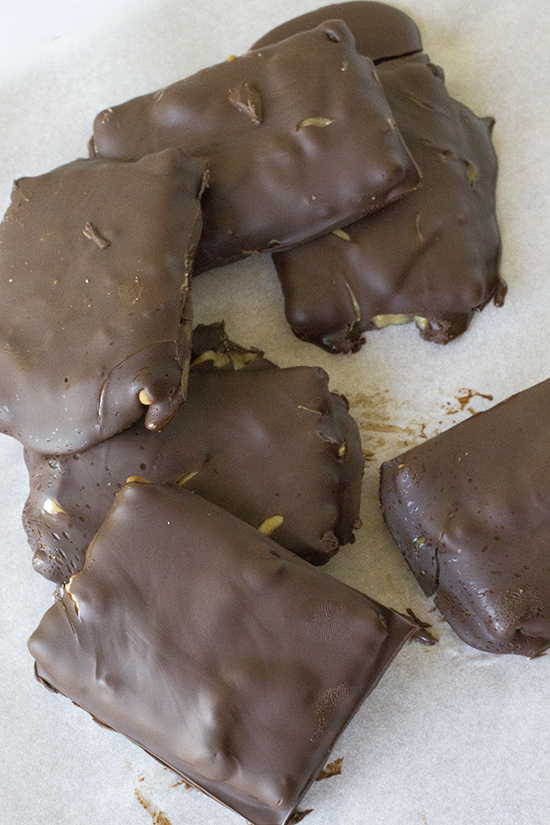 Chocolate Covered Cheesecake Bites
2015-10-08 14:57:32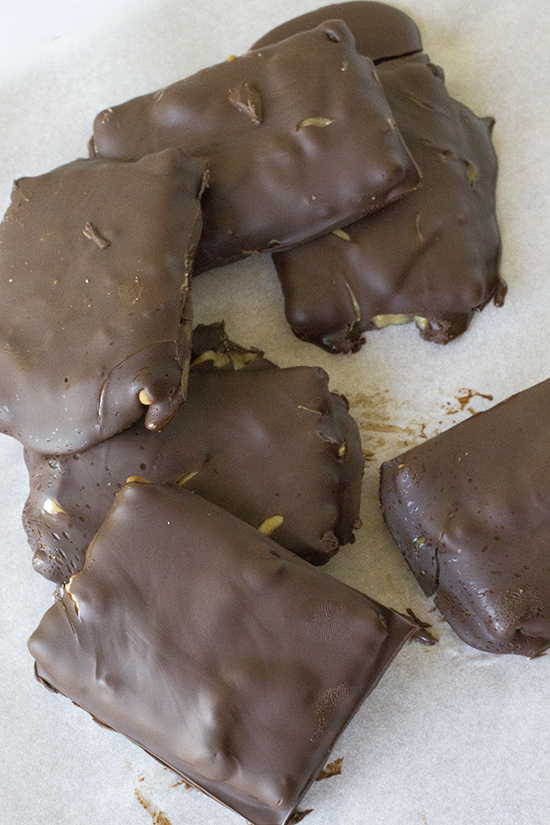 For the crust
Whole graham crackers – 9 pieces
unsalted butter (melted) – 1stick (4 oz.)
For the filling
cream cheese (room temperature) – 2 packages (8 oz. – each) sour cream – 1\4 C.
1/2 cup granulated sugar – 1\2 C.
eggs – 2 large pieces
flour – 1 Tbsp. Vanilla extract – 1 tsp.
fine sea salt – 1\2 tsp.
For the chocolate coating
Semisweet chocolate – 16 oz.
coconut oil – 4 Tbsp.
Making crust
Combine graham cracker crumbs and butter in a small bowl. Press mixture evenly into a square baking dish (8 by 8-inch), lined with foil. Bake for 10 minutes in the oven preheated to 350 degrees F,until light golden and fragrant. Now reduce heat to 325°F.
Making filling
Beat the cream cheese and sugar with an electric mixer to get it smooth and fluffy – about 3 minutes. Having turned to low speed, put in the sour cream, eggs, vanilla, flour, and salt and beat to combine all the ingredients. But don't overmix. Pour the batter over the crust and bake for 35 to 40 minutes. It's normal if the center is a bit jiggle.
Let the cake cool completely on a wire rack. After that freeze for 3 hours to get it very cold and firm (overnight is perfect).
Chocolate coating
Take the frozen cheesecake out of pan and peel away foil. Cut the cake with a sharp knife into 36 bite-size squares.
Microwave the chocolate and coconut oil for 1 to 2 minutes, stirring every 30 seconds, until the mixture is melted and smooth. Line a baking sheet with parchment paper or a silicone-baking mat. Dip cheesecake squares, one by one, in the melted chocolate. Let the excess drip off and place on prepared sheet. Refrigerate. Serve when the chocolate is set. You can store the squares in an airtight container in the fridge or freezer.
YumExpert http://yumexpert.com/