What is cooking in your life? Do you get nervous because of spending your time by the stove as my friend does? Is it true that you cook just to eat something? Neither is about me. Making delicious dishes, I feel like a wizard and I want to see my charmed family or guests, eating something that was supposed to be a masterpiece of cooking.
How often does your kid ask you to cook soup? Mine do it quite often, because they know it won't be just boiled meat and vegetables in broth. I will do my best and they will have a fantastic soup. Yes, I love cooking; it is the hobby, which involves my soul.
It was a week ago, when my husband wanted to have simple pasta. It is impossible to imagine me cooking Simple pasta. No, it is about some other person. I decided to find a new recipe and prepare everything in a new way. I did it. The recipe was here .

I read the list of ingredients, the directions and felt the taste of incredible pasta in my mouth. I never hesitate when I have such a feeling. Time of magic was started.
My family felt the smell of pasta when it was in the oven and they were ready to have a fantastic dish for dinner.
That pasta was really magic – just imagine the mixture of spicy, cheesy and meat flavor. Everyone was satisfied with such an amazing dish. After the dinner, we decided to make a party for our family friends and treat this pasta that is a reason for pride.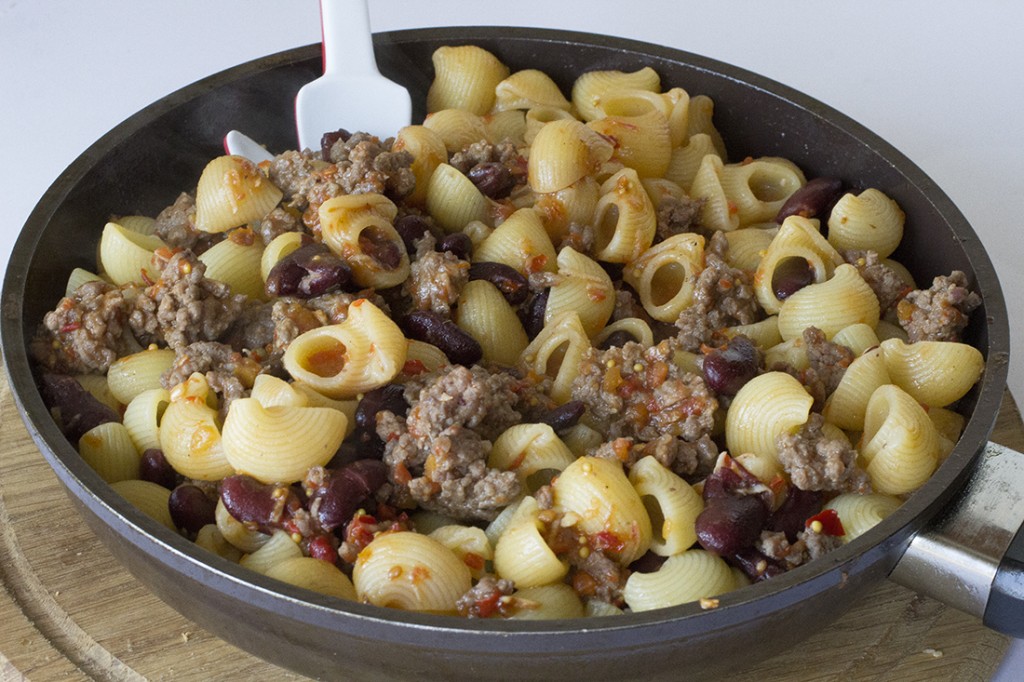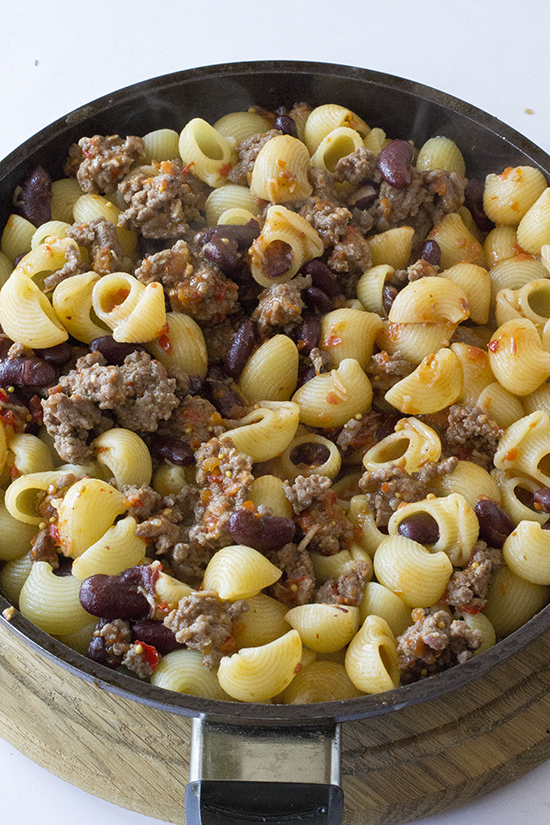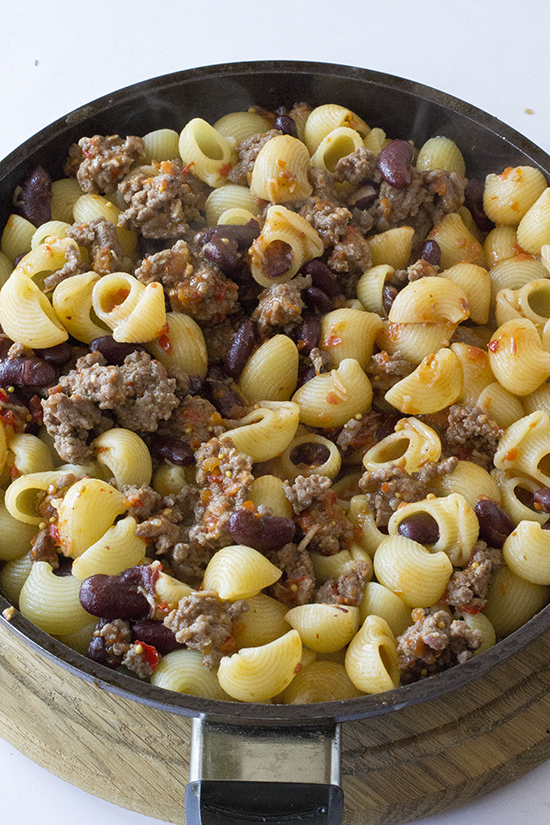 Chili Pasta Bake
2015-10-16 09:31:41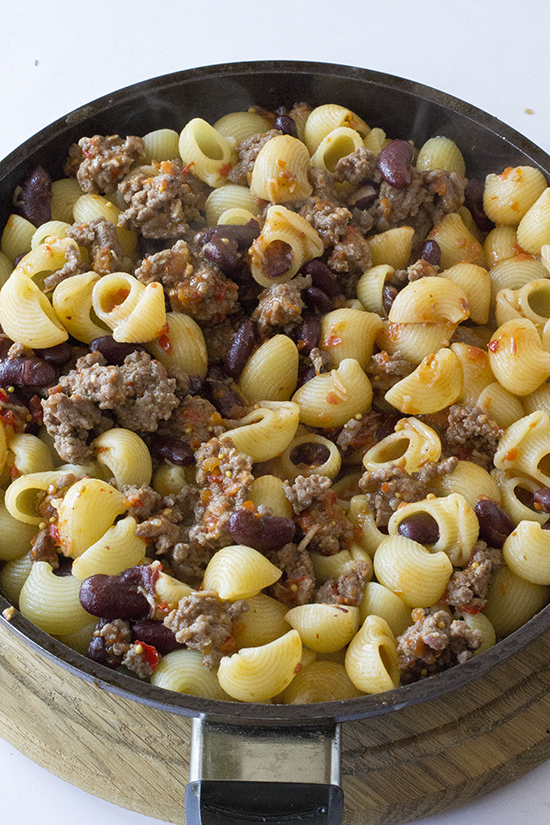 Ingredients
Canola or Vegetable Oil – 1\2 Tbsp.
Ground Beef – 1 lb.
Onion (chopped) – 1 piece
Salt – 1 dash
Black Pepper – 1 dash
Cooked Pasta – 1\2 lb.
fluid Tomato Sauce – 15 oz.
14-½ ounces, Diced tomatoes and green chilies – 14-1\2 oz.
Kidney (or black) beans – 15 oz.
Chili Powder – 1 1\2 tbsp.
Cumin – 2 tsp.
Cayenne powder – 3 dashes
Water – 1\4 cup
Cheddar cheese (shredded) – 2 cups
Sour cream (for topping) – 1\2 cup
Green onions (chopped) – 4 Tbsp.
Instructions
Have the oven preheated to 350 degrees.
A large skillet is on medium high heat, drizzle oil in it. Put the onions and fry for about 3 minutes. Now add the beef, season it with salt and pepper. Cook to change the pink color.
During the beef ground cooking, cook the pasta to firm al dente. Having done it, drain and put aside for a while.
When the beef is cooked, add the following ingredients: tomato sauce, diced tomatoes, beans chili powder, green chilies, cayenne, cumin, water. Stir it and let it simmer for about 5 minutes.
5 minutes later, stir in the pasta. Mix to combine.
Add the chili pasta mixture in a pan (9×13). Smooth with a spatula and strew with cheese. Put in the preheated oven for 30 minutes – until the edges are bubbling and the cheese has fully melted.
Serve with sour cream and green onions on the top.
YumExpert http://yumexpert.com/