Do you want to try one of the best Mashed Potato Pancakes recipe?
Here
I found it. You will never get rid of the mashed potatoes leftovers again, as now you will find out how to make something super tasty and even more enjoyable than the mashed potatoes itself! The cheesy leftover mashed potato pancakes are so delish and appetising, you're likely to make the mashed potatoes specially for them. And that won't be a wrong decision, we must say. With an additional tastiness of cheddar cheese and chopped green onions the mashed potatoes gain a new, and absolutely delicious life!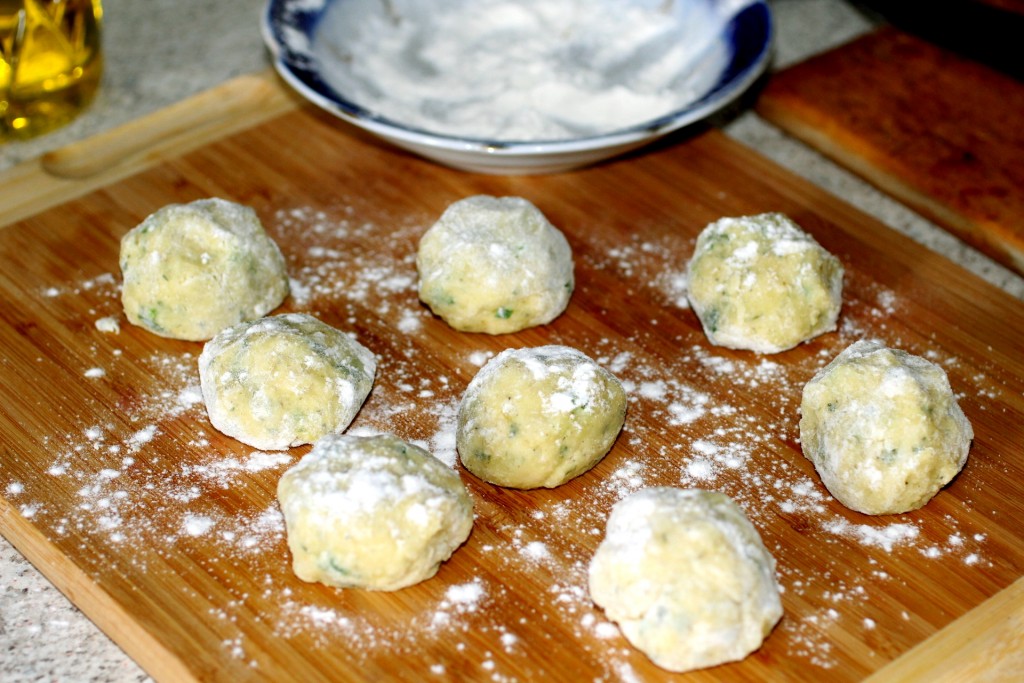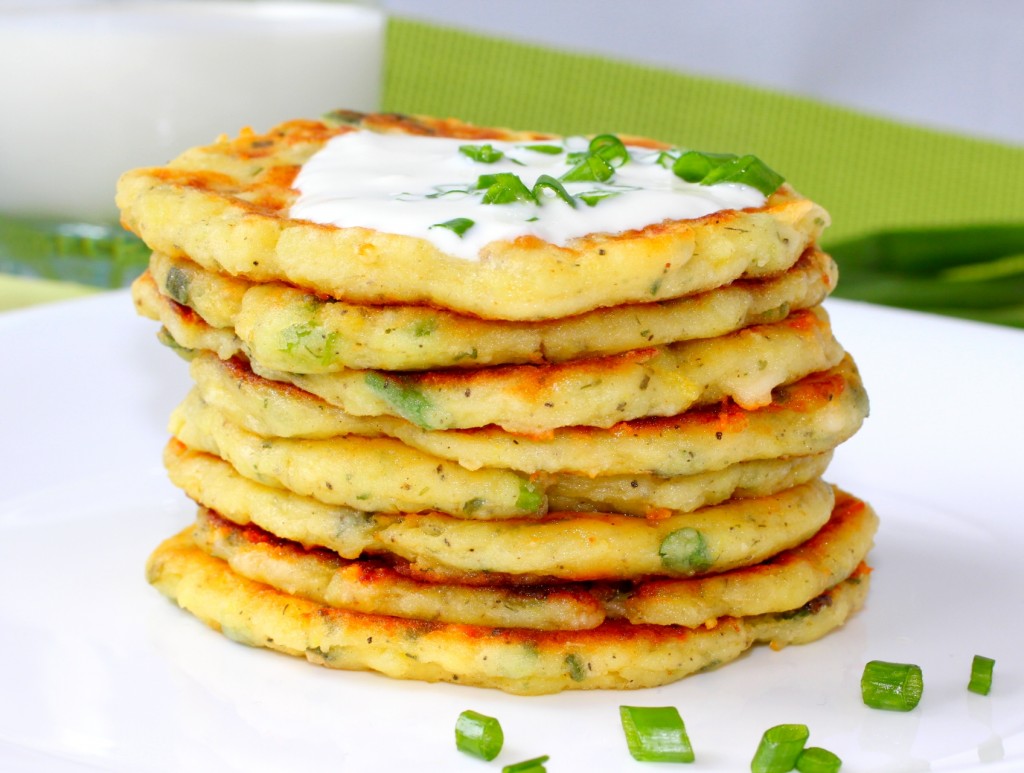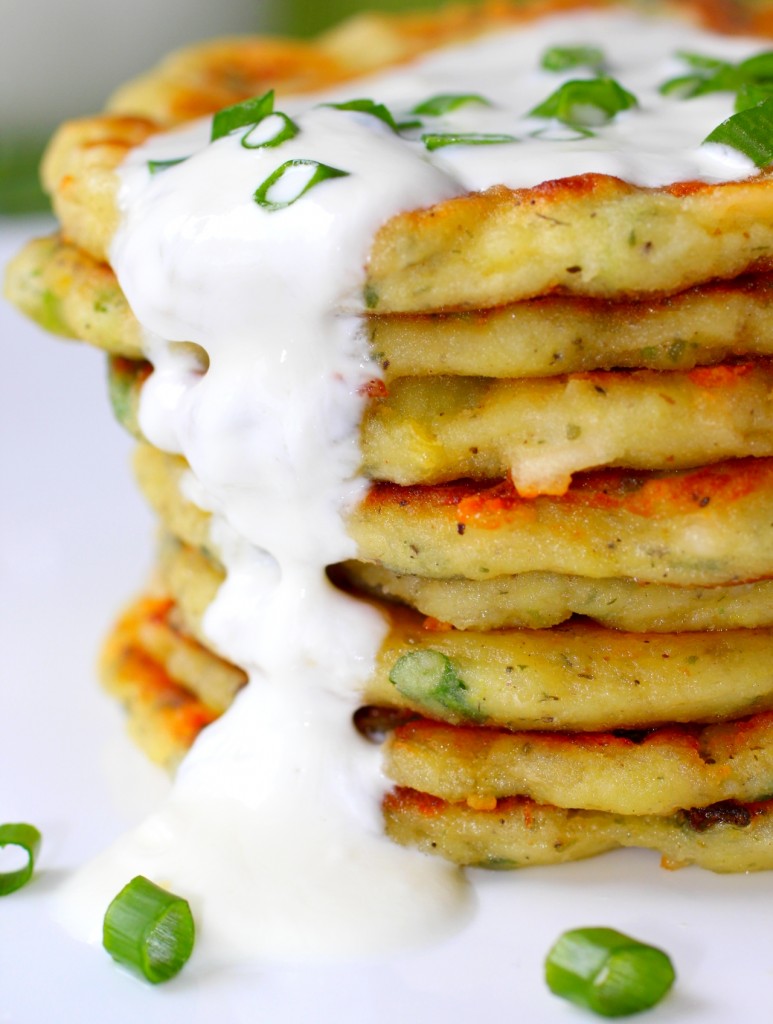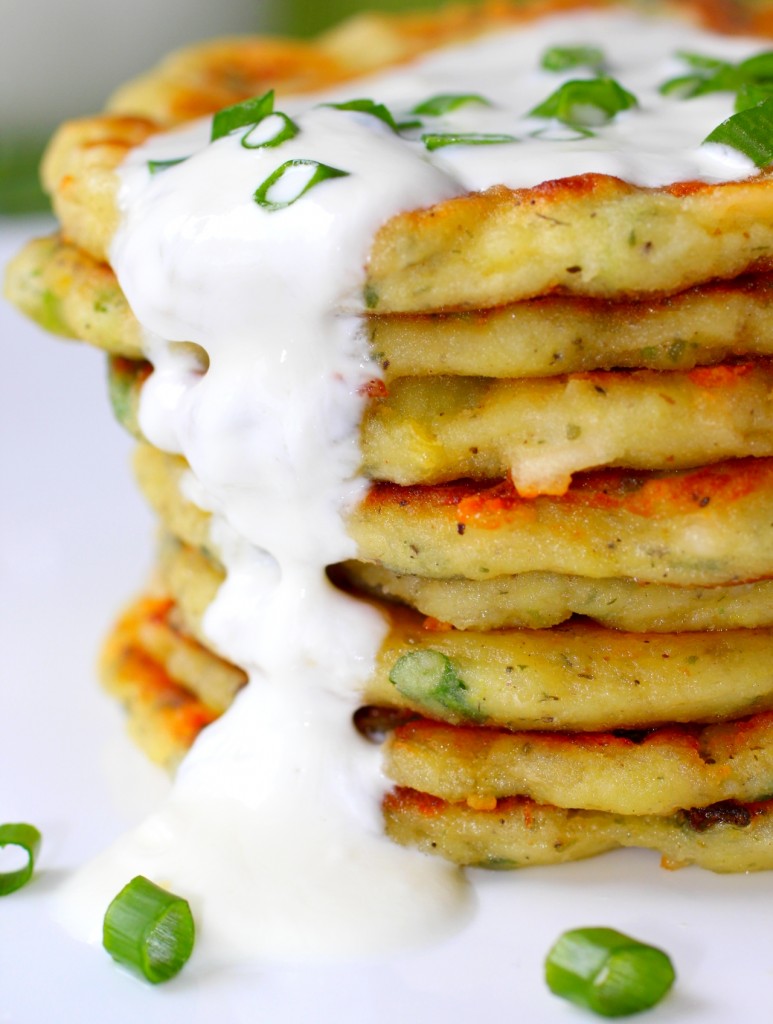 Cheesy Leftover Mashed Potato Pancakes
2015-08-18 07:43:53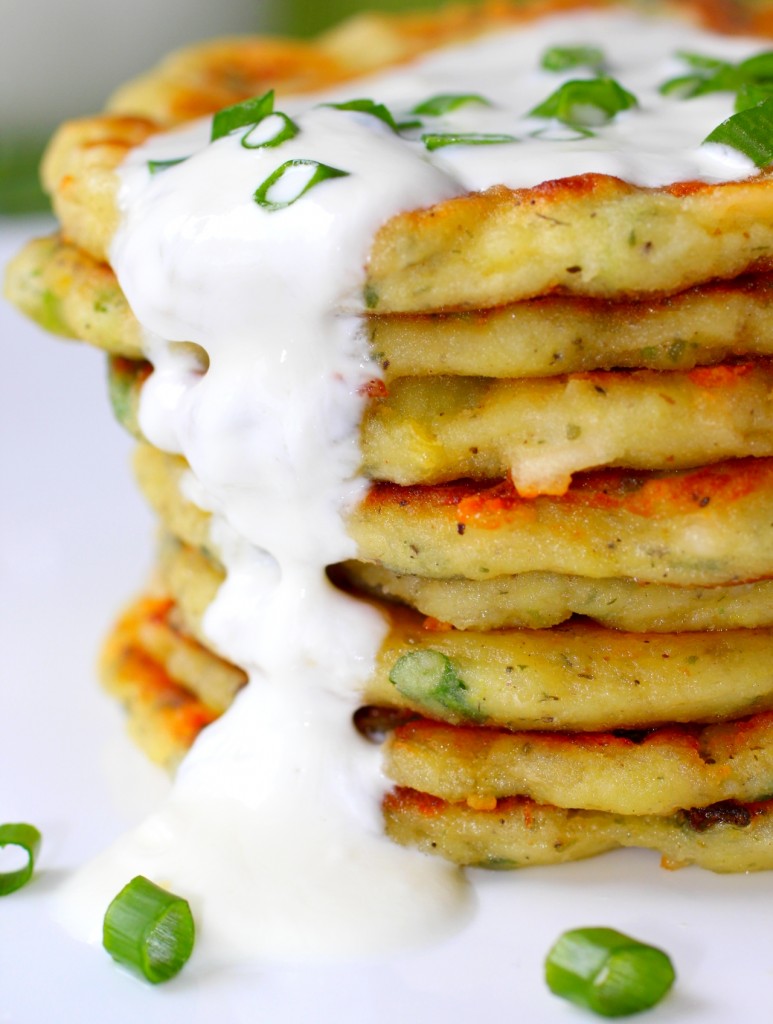 Ingredients
3 cups chilled mashed potatoes
2/3 cup shredded cheddar cheese
2 tbsp chopped green onions
1 egg, lightly beaten
1/2 cup flour, plus 3 tbsp for dusting
vegetable oil, for frying
sour cream, for serving
Instructions
In a large bowl, combine mashed potatoes, cheddar, green onions, egg and 3 tbsp flour. Divide the mixture into 12 portions using your hands. Make a ball of each portion and flatten it into a round about a 1/2-inch-thick.
Fill shallow bowl with the remaining 1/2 cup of flour and gently dredge each pancake in the flour.
In a large sauté pan over medium, heat 3-4 tbsp vegetable oil. Use as much oil as you ned to thoroughly cover the bottom of the pan.
Working in batches, fry pancakes until they're golden brown and crispy on each side, for about 3-4 minutes. Add more oil to the pan if needed between each batch. Place pancakes on a paper towel-lined plate and immediately sprinkle with salt, to taste.
Serve topped with sour cream and sprinkled with chopped green onions.
YumExpert http://yumexpert.com/