Probably the most creative way to serve cheesecake, and the most adorable sweet party appetizer in one recipe! Looking for a way to prepare this dish, I met the best option
here
. The cheesecake twist stuffed strawberries will adorn your party table and attract all the attention of your guests! And they are so simple to make, you don't need to bake or wait till the cream cheese mixture is firm, and serve them ASAP!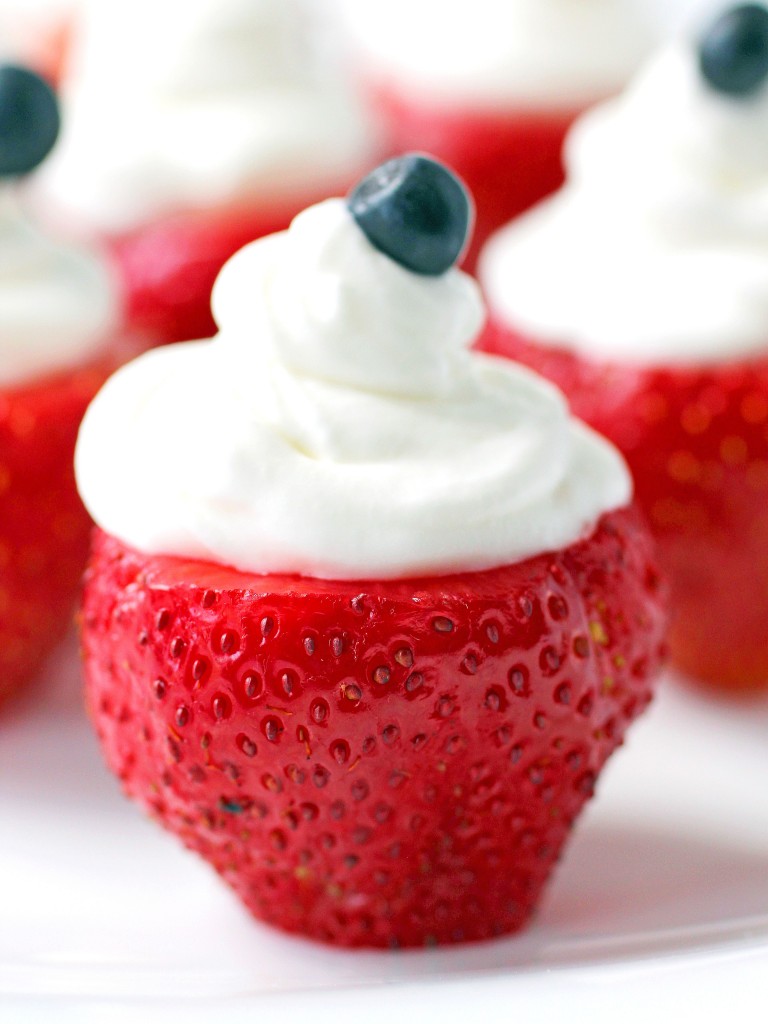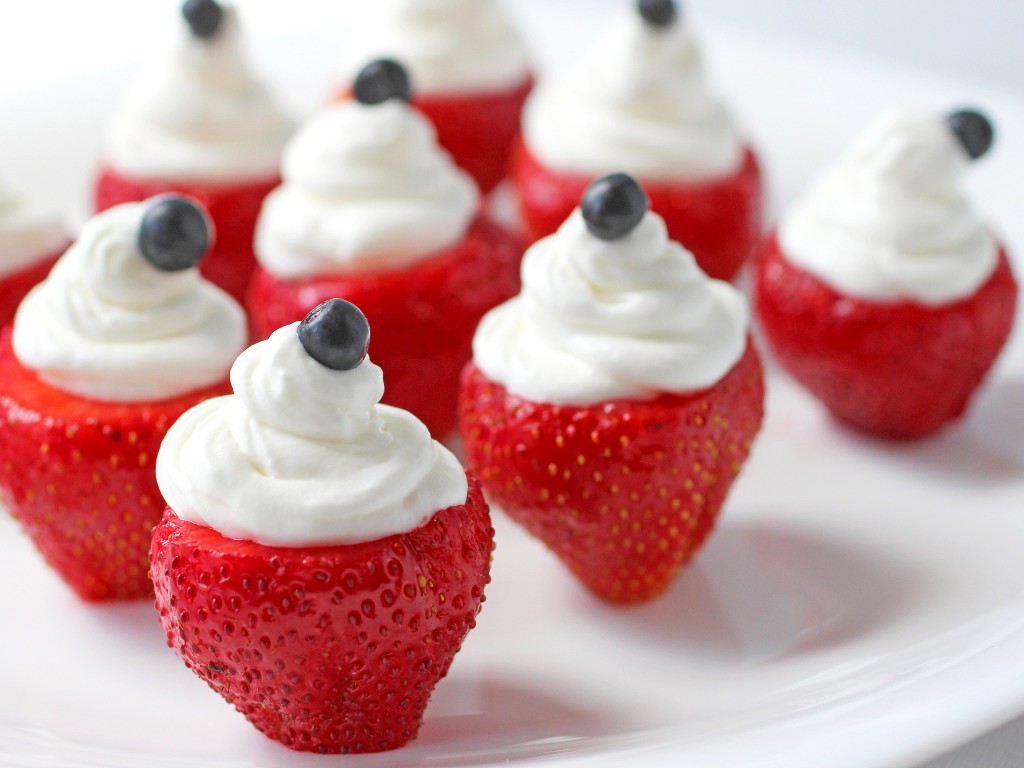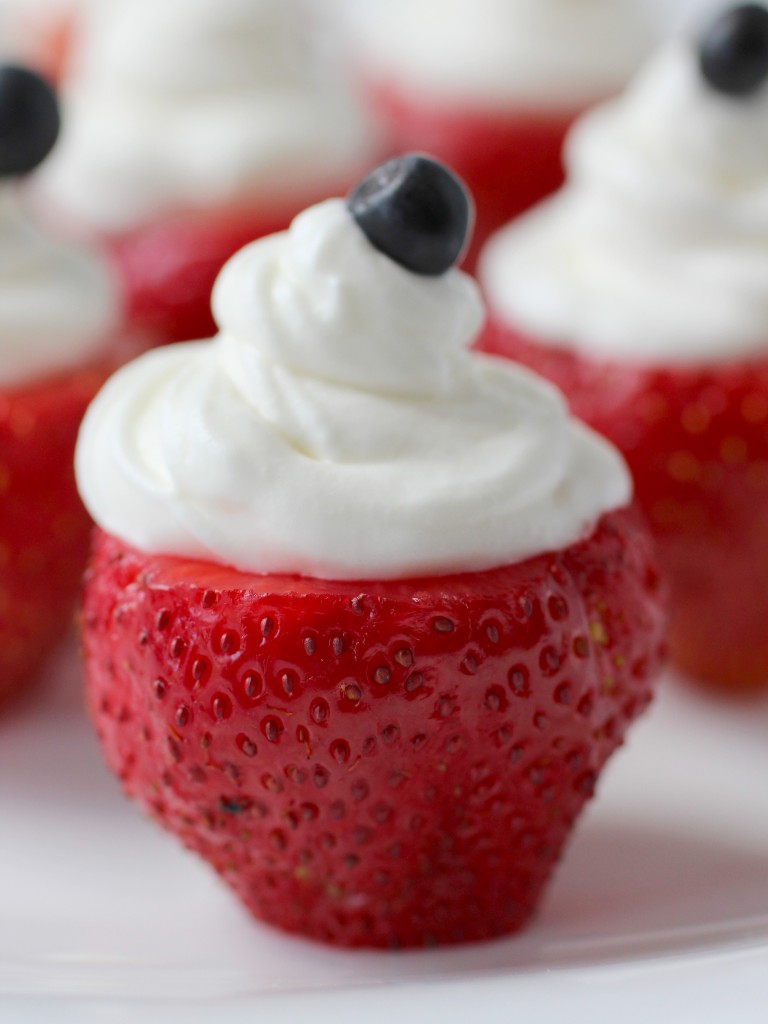 Cheesecake Twist Stuffed Strawberries
2015-08-12 12:59:46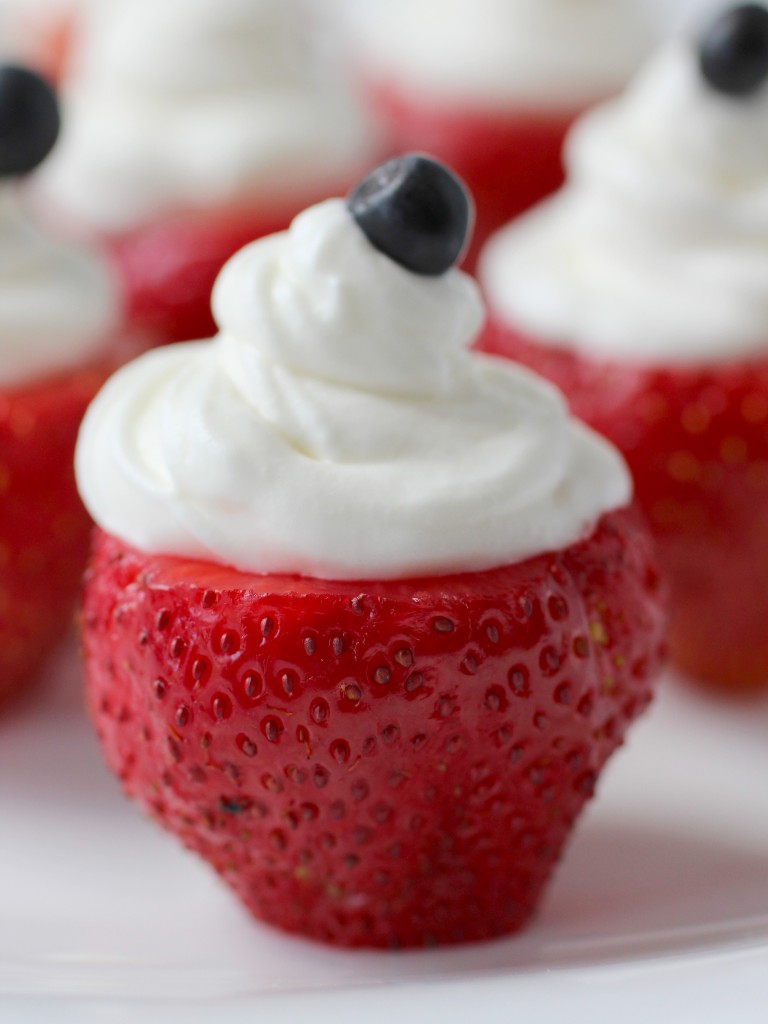 Ingredients
1 package fresh strawberries
8 ounces cream cheese, room temperature
1/4 cup powdered sugar
1/2 tsp vanilla extract
1/4 tsp almond extract
blueberries, for garnishing
Instructions
Wash strawberries and cut off the top of each strawberry. Scoop out a hole using a melon baller. Cut out a bottom of each strawberry so that will let them not to fall.
Place the cream cheese, powdered sugar, vanilla extract, and almond extract into the blender jug and pulse until creamy.
Fill the star-tipped piping bag with the cream cheese mixture and fill each of the strawberry with the mixture.
Serve garnished with blueberries.
YumExpert http://yumexpert.com/