That was Friday evening and I was visiting my grandma. She's going to celebrate her 80th birthday. That was an event! She devoted her life to baking, working at a famous confectionary and I am lucky to be her only granddaughter. I am proud of the knowledge that she gave me.She never let me eat too many sweets, but taught to love baking. I wasn't even a teenager but I made a big cake with whipped cream to my friend's birthday party. It was a bit harsh, but beautiful and handmade.I didn't become a chief, my interests are different, but it's not a problem to cook for me. So. Could I surprise my grandma with handmade pastry? No, never. I didn't even try to make a cake. It would be better to cook something simple and refined at the same time. I could make her joyful with fresh, fluffy, juicy rolls, which she simply loves since her childhood.Berries are her favorite ingredients. Raspberry and strawberry, blackberry and blueberry can bring me good luck if use them. She is fond of blueberry most of all and I find it awesome, because I had it in my fridge.

Having explored the internet, I got a very nice recipe of blueberry rolls
here
. I was nervous, because I never cooked rolls, but I had to do that for my dear grandma. I was surprised with cooking, because it wasn't so complicated as most processes with dough. The result was more than satisfying. Was my granny delighted with my rolls? Thanks God, she was even amazed. The recipe is quite simple, but emotions are inexpressible!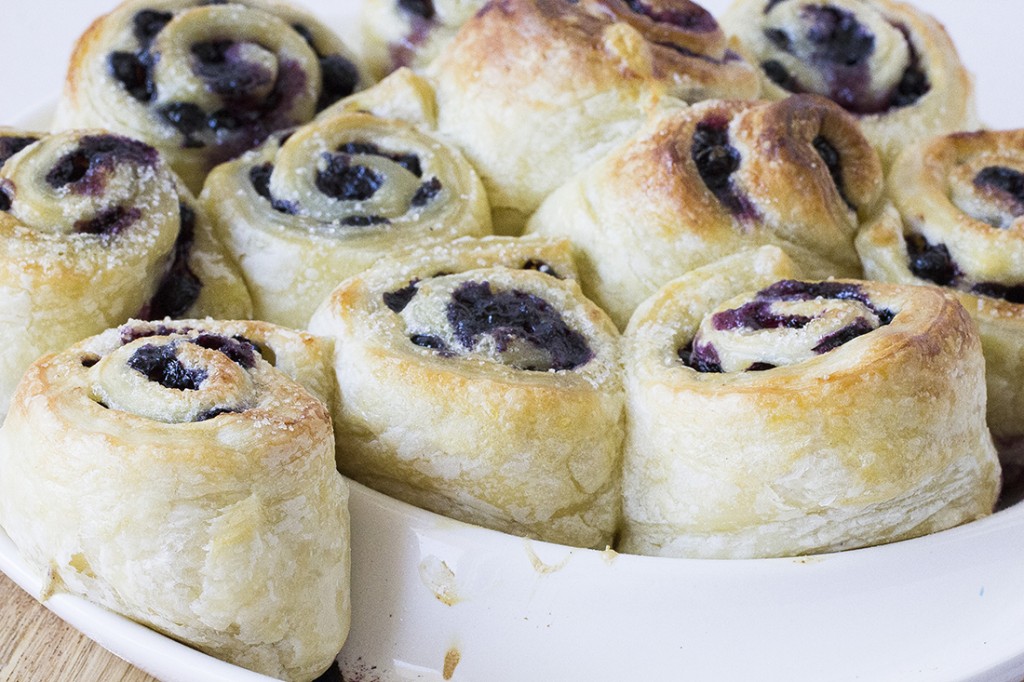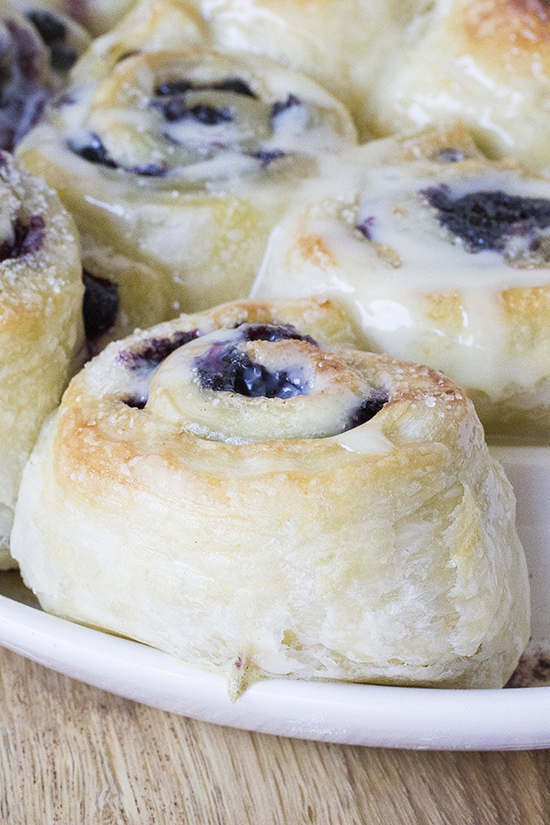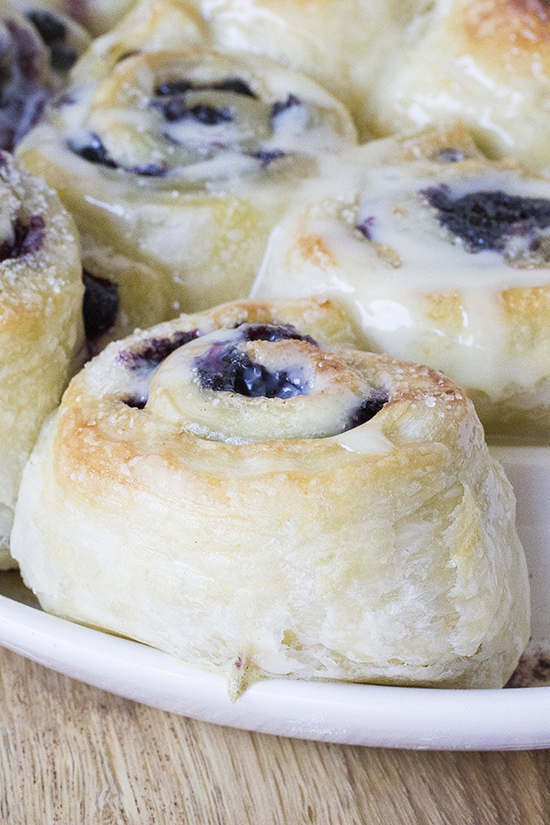 Blueberry Rolls with Sweet Lemon Glaze
2015-09-08 05:27:53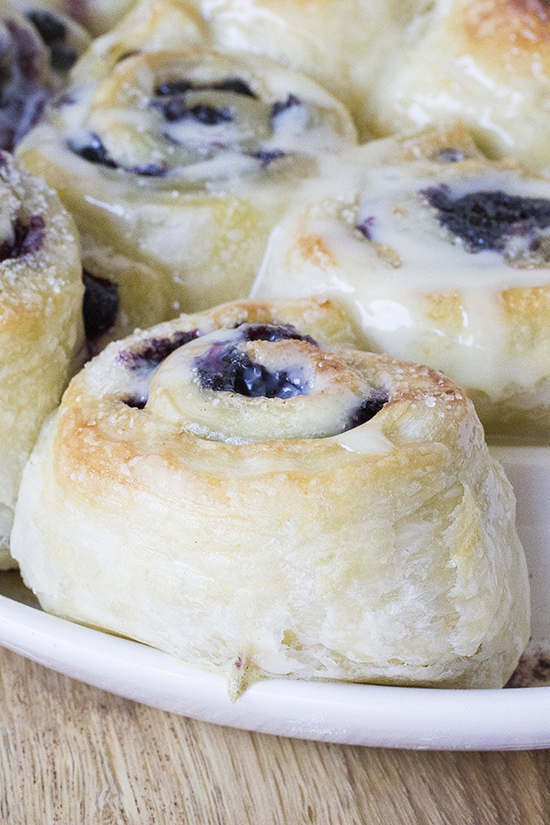 Ingredients
For Rolls
flour – 2 and 3\4 cup(345g)
sugar(granulated best) – 3Tbsp.
yeast – 1package (1 packet = 2 and 1/4 teaspoons)
water – ½ cup(120ml)
salt – 1tsp.
milk – 1\4 cup(60ml)
unsalted butter – 2,5 Tbsp(40g)
egg – 1 large piece
Filling
blueberries – 1 and 1\3 cup(225g)
granulated sugar – 1\4(50g)
cornstarch - 1tsp
Sweet Lemon Glaze
1 large lemon(juice of it)
powdered sugar – 1 cup(120g)
Instructions
Make the filling: The blueberries, sugar, and cornstarch combine all together in a bowl. Mix slightly and set aside, preparing the dough.
Make the dough: Put aside 1/2 cup of flour. Mix the remaining flour and sugar, salt and yeast together in a bowl, which should be large enough. Set aside.
The water, butter and milk heat together in the microwave until the mixture is hot to touch and the butter is melted. Combine the butter mixture with the flour mixture. Add the egg and the reserved flour - make a soft dough. I only needed 1/3 cup, but you may need more.When the dough gently pulls away from the side of the bowl - it is ready
flour surface a little, knead the dough for about 5-6 minutes. Put it in a lightly greased bowl (or use a non-stick spray).It will rest for about 10 minutes.
Fill the rolls: After 10 minutes, roll the dough out in a rectangle. Pour the blueberries on top and spread them slightly to cover the dough surface. Cut it into 11 even pieces and place in a greased round pan. Cover the rolls with aluminum foil and let them rise in a warm place(no draft!) for 2-3 hours.
The rolls have doubled in size, preheat your oven to 375F. Bake for 25-30 minutes until golden browned.
Make the glaze: Top your blueberry rolls with glaze before serving. Combine all of the ingredients for glaze together and mix them. Pour the mixture all over your blueberry rolls.
YumExpert http://yumexpert.com/