When I am responsible for having a party the main thing I care about most of all is drinks. Decoration and music are important of course, but beverage is something like a master of any party. Being a student I had an idea to become a bartender, but it was changed.
Last time it was necessary to make an arrival party for my best friend who has been living abroad for many years and each her coming home is a great celebration.
In the process of preparing everything to meet her at my home, I remembered two things she was mad about – blue color and Blue Hawaii (cocktail). That was enough to impress her and remind that we are best friend forever. But I was upset with a problem – the correct recipe of her favorite alcoholic beverage. This task was solved on this
blog
where everything described so clear.
I need few ingredients, not much time and a fantastic looking cocktail was ready. It looked so amazing – like a space drink.
How happy was my dear "foreigner"! She looked like a million dollar winner. We tasted the blue sparkling drink and remembered our beautiful time of youth. The taste of pineapple reminded a lot. The blue color of the drink childish and alcohol is slightly felt in it but the taste of exotic fruit makes it charming and energizing.
If you have no a reason to make a party, try to find it and entertain your company with this space-exotic cocktail.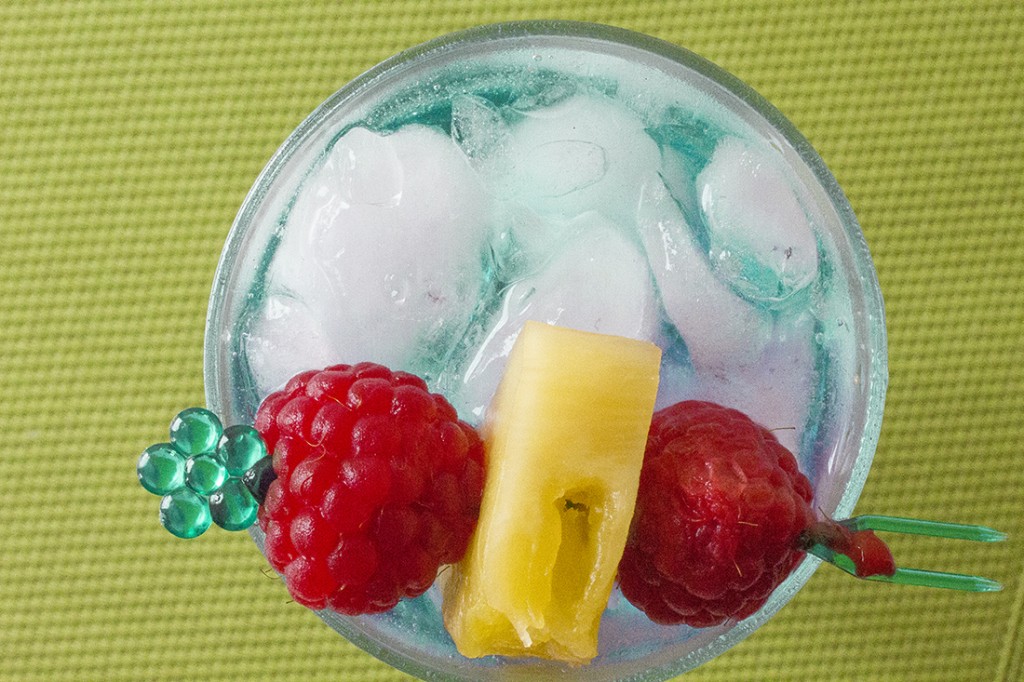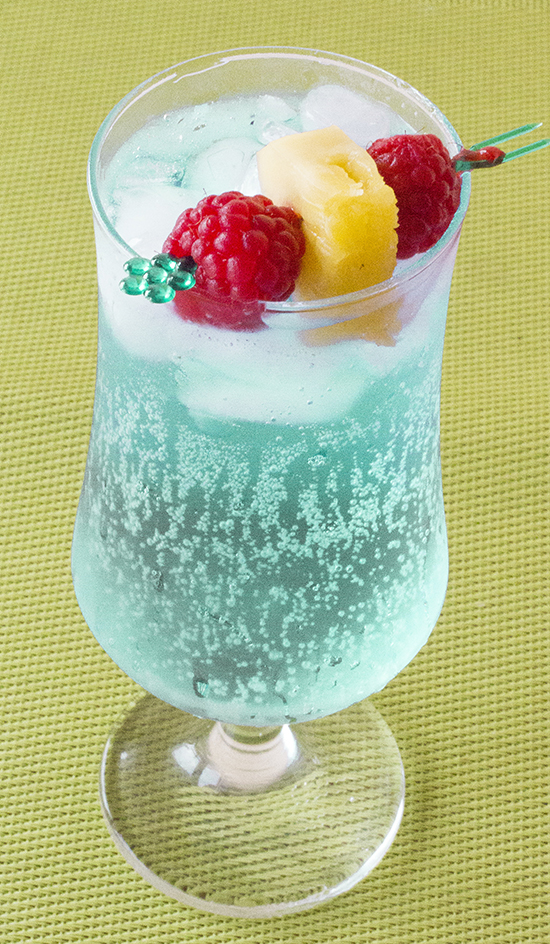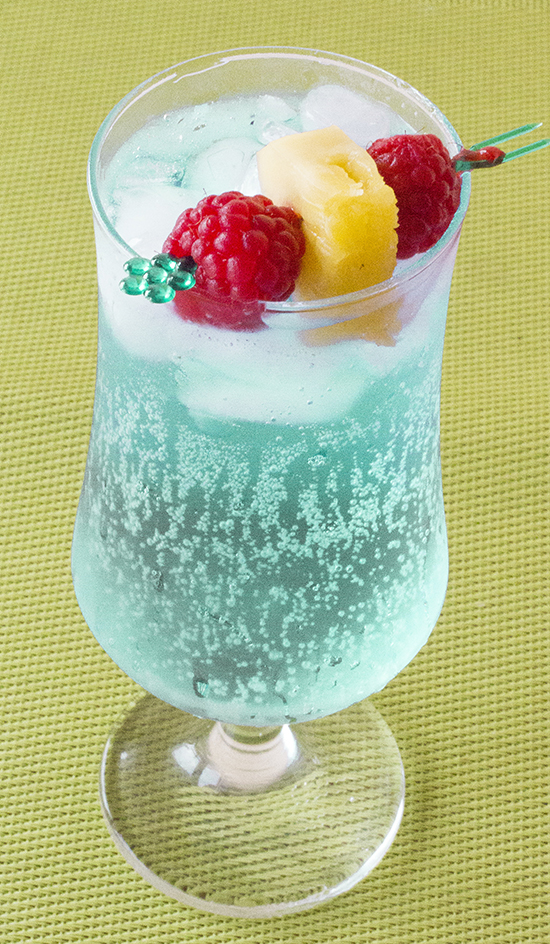 Blue Hawaii Cocktail
2015-09-27 05:58:16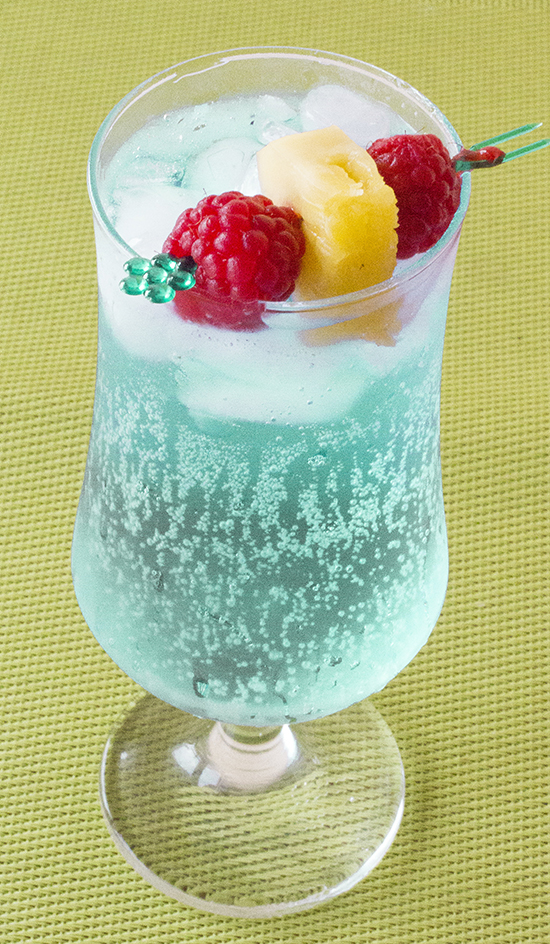 Ingredients
coconut rum – 1 part
blue curacao – 1 part
Juice of pineapple – 2 parts
sweet and sour (for example .: Dr. Swami and Bone Daddy brand) – 1\2 part
For garnish - fresh pineapple cubes and maraschino cherries
Instructions
Mix all ingredients except garnish together and put into refrigerate for at least one hour.
Fill glasses with ice and add cocktail mixture into them. Garnish with the necessary ingredient and enjoy.
YumExpert http://yumexpert.com/