Several years ago, being a student I traveled to France. It was a really nice event in my life and a new experience that is also useful of course. Well, before the trip I had a goodbye call from my friend who is in love with France, visited it about dozen times and knows everything about this country. So, she told me that Paris and the Louver must be visited without any doubt but I was forbidden to come back home without visiting the café which she had told about. That was a simple joke of course, but I was too interested, having heard the description of the food, which my friend had tasted their.

Staying in Paris, I visited that café of course and the food was really special, unusually combined ingredient etc., but I can't forget a fluffy, melting in the mouth berry cake. That was berry clafoutis. It looked not very special, but the taste of it made me a slave of the café for the time I was staying in Paris. Every day I came to have lunch their and the same waitress served me. She suggested me some new dishes to taste and she knew what I want to have for dessert – clafoutis of cours. I begged her to give me the recipe of it, but she mightn't , just told me that the internet welcomes me. So, I found it on this
blog
of course.
I cooked berry clafoutis, following this recipe and the taste was identical. You may be not a fan of France, but you should try this French cake and you may become a fan of it.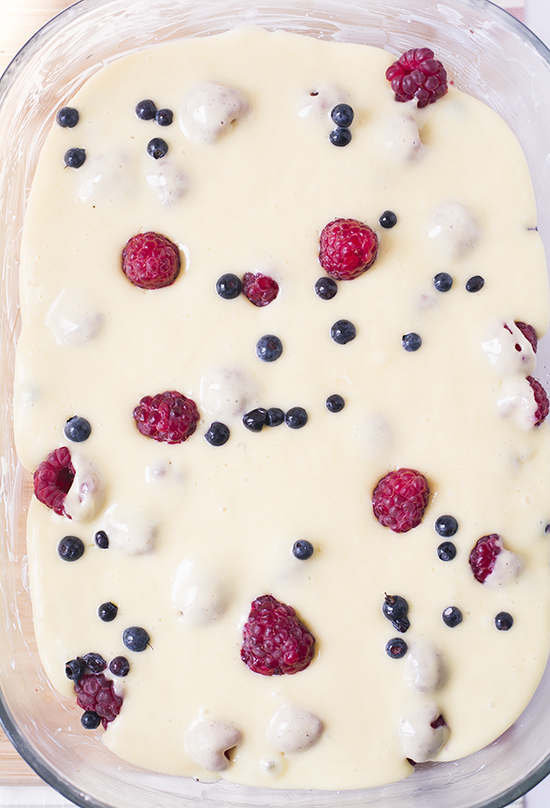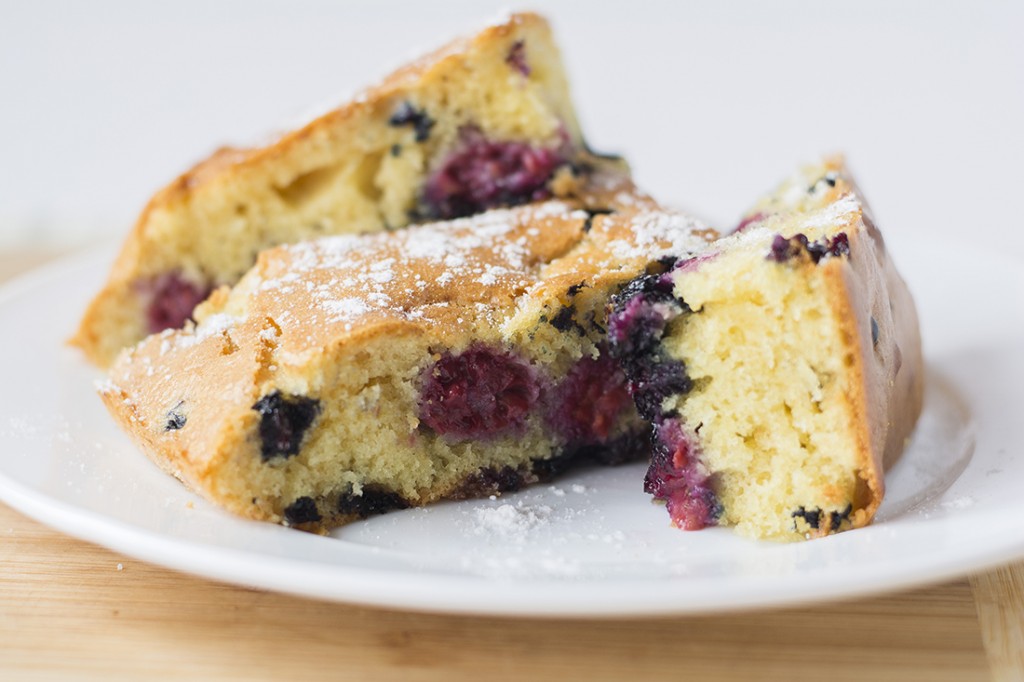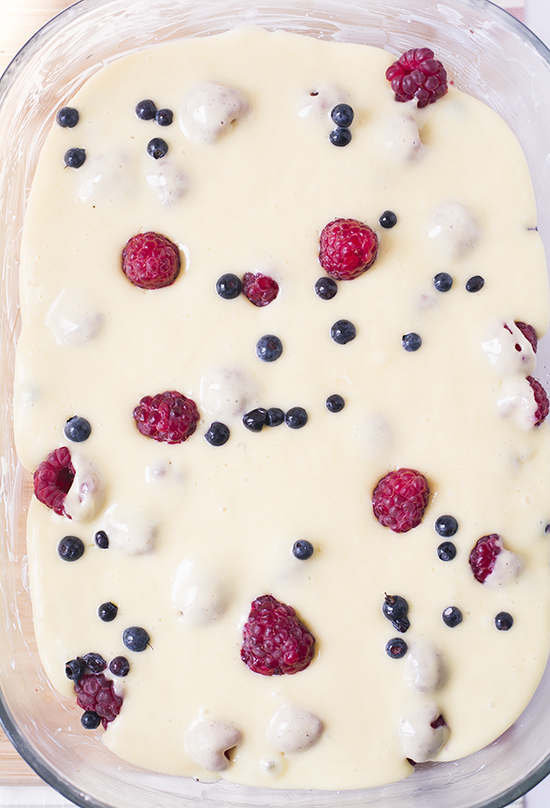 Berry Clafoutis
2015-09-07 11:18:57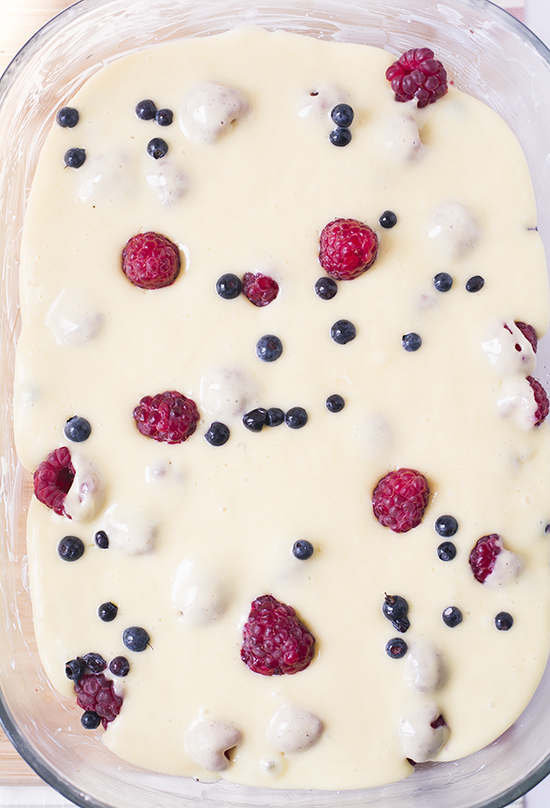 Ingredients
all-purpose flour - 1/3 cup
baking powder - 1/2 tsp
eggs – 3pcs
powdered sugar – 1 cup + more for dusting
Salt – a pinch
vanilla extract - 1,5 teaspoons
butter (to grease the baking pan) - 1 tsp
granulated sugar (to dust the baking pan) - 1 tbsp
blackberries - 6 ounces
blackberries - 6 ounces
zest of half a lemon
Instructions
The oven must be preheated to 375 F.
The flour and baking powder, salt and powdered sugar combine together in the medium bowl.
Use a small bowl to whisk together the eggs, half-and-half and vanilla extract in it with an electric mixer. Do it until it becomes very smooth and well-combined.
YumExpert http://yumexpert.com/