I adore corn cooked in all possible ways. As a rule I cook it in a double boiler, sometimes I bake it and serve with butter. It is not heavy on the stomach; delicious (as for me) and I get quite fed, having eaten not much of it. My kids love popcorn and they eat it quite often – they follow me in their way. One more advantage of corn is that it doesn't lose its vitamins and useful qualities after being cooked. I can have it for any mealtime during the day and feel perfect.
Maybe, I have ancestors from South America, where corn is originally from. I have doubts about it, but I have to see it in my plate some times a week – it's for sure! The recipe I'm going to share with you, I saw
here
. If you also like corn as I do, but your dear beloved needs more serious food, than simple vegetable, follow the recipe of bacon roasted corn and he or her will be satisfied. It is rather fat dish, so remember this if you have strict rules to your figure or your stomach is strict to you. Any way this corn worth of tasting. It is so sweet in a way, with crispy bacon – simply yummy!
First I cooked corn, following this recipe for a barbeque party and it was very topical. The cobs with roasted bacon rolled around looked and tasted just perfect! Though such a dish is not for every day of course you will be happy when it draws everybody's attention to itself if you have it on your party table. Garnish is not necessary. Just enjoy!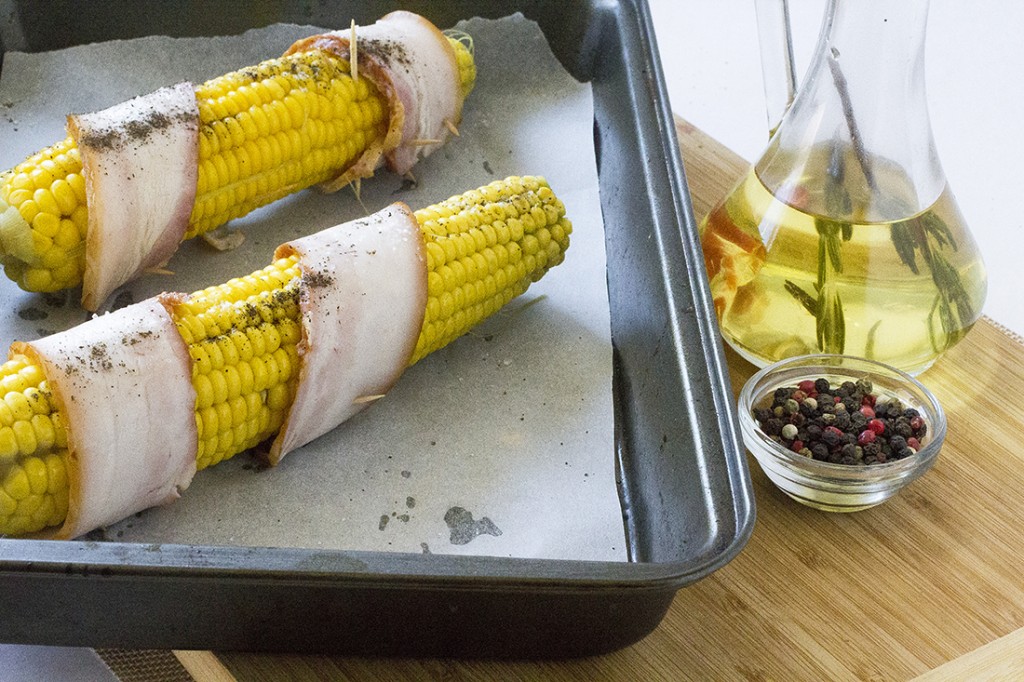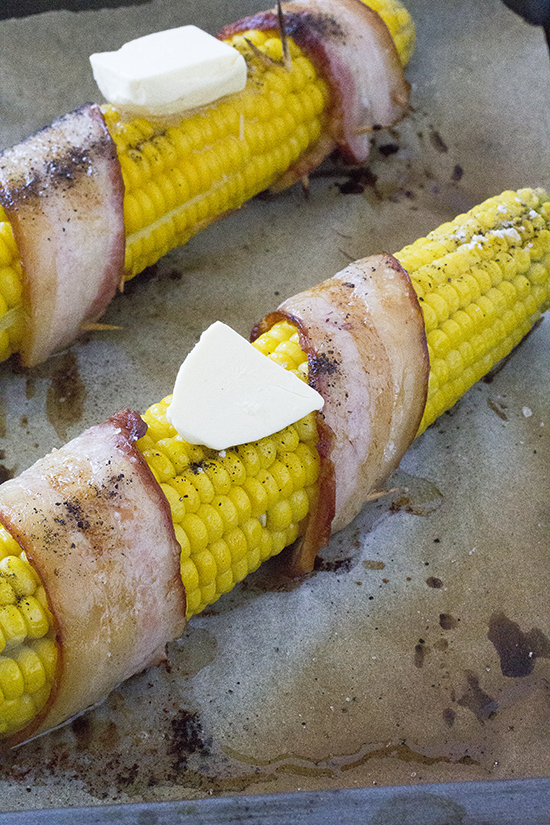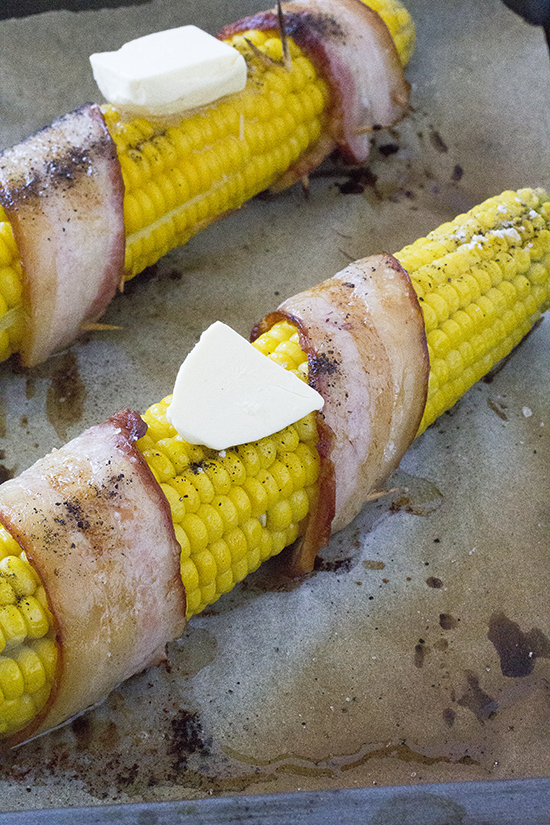 Bacon Roasted Corn
2015-09-06 12:34:04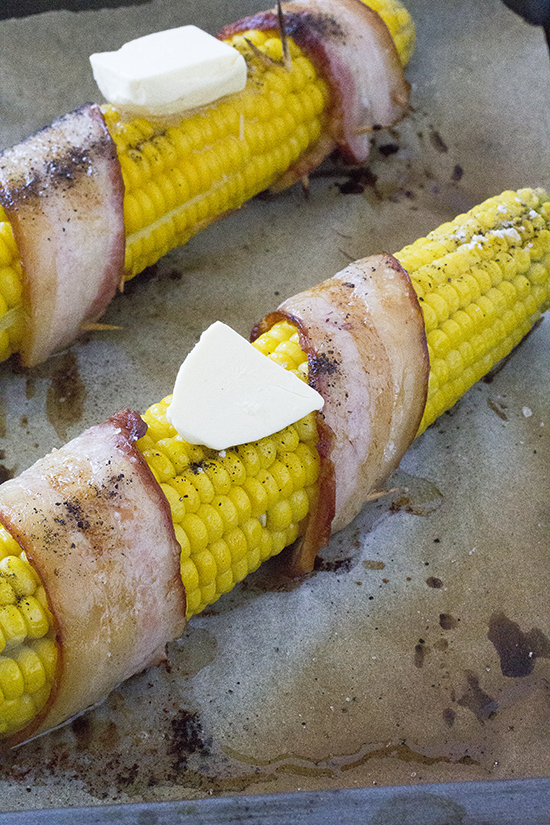 Ingredients
corn on the cobs – 5 pieces
butter (melted in microwave) – 2 Tbsp
salt and pepper(to taste)
butter for serving
bacon – 10 slices
Instructions
Oven is preheated to 425 degrees.
Lay the corn on a baking sheet, covered with nonstick foil.
Sprinkle the corn with the melted butter, rolling to cover with it all over. Add a good amount of salt and pepper, but to your taste.
Roasting time - 25-30 minutes, turning occasionally.
Roll up each cob in 2 slices of bacon.
Put back to the oven for 20 more minutes,until the bacon is crisp
Serve with butter, salt and pepper.
YumExpert http://yumexpert.com/