Are you ready to learn a recipe of beautiful sweet batch? I was just amazed to find it
here
. It is a fantastic combination of charming look and sweet taste! Apple season, as I call autumn, I am looking for new ways of apple use in food. I make a lot of various tasty dishes – I bake, steam, even roast them. I even add apples in soup. Nobody complained about it! This fruit is good itself, but the smell of apple batch with cinnamon added charms everybody and all members of the family together around the tea table.What is the recipe I got and used in practice?
These are apple crescent roses. Doesn't it sound beautiful? I thought so, having read the name too, but I also was persuaded that it is something difficult to cook. No! Absolutely! I like to bake with dough sheet, which I can buy at a store and spend no time for making it.
The main of this batch beauty are look and smell. It is simply magic to see these "roses" on a plate, going to have tea or coffee (or the drink you prefer) in the family circle. Then, next morning you will find your family members sitting in the kitchen "fighting" for the last piece of apple crescent rose. That happened to my children. I reconciled them – I promised to cook the same in the evening. And I did baked this dish again. My kids kissed me, eating freshly baked "roses". It is so touching! The taste of this batch is "touching" too – no one will be indifferent to it.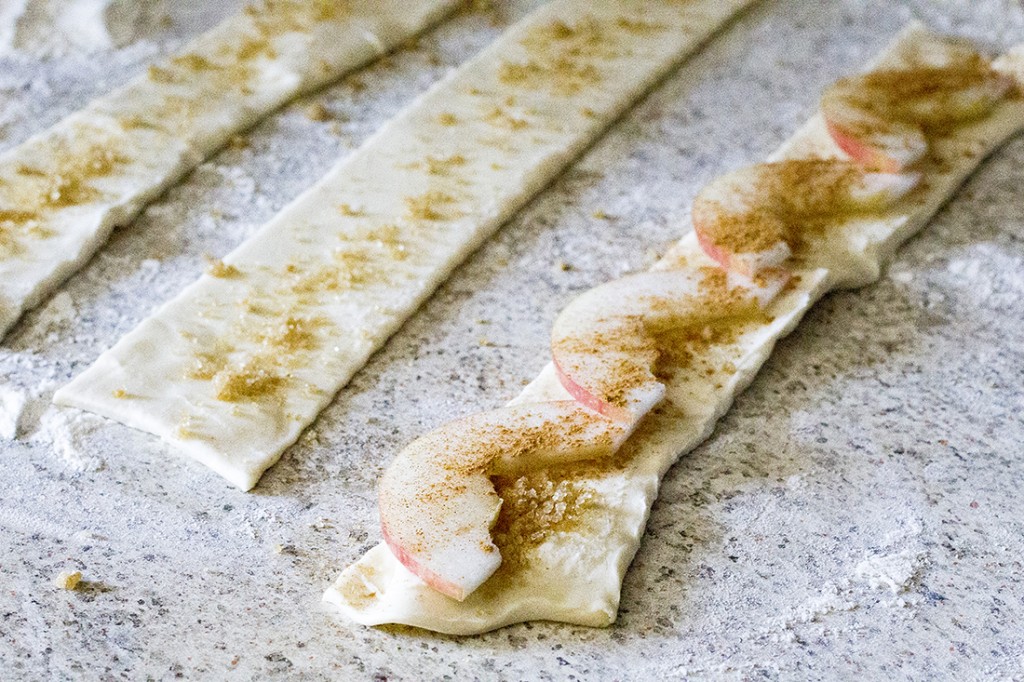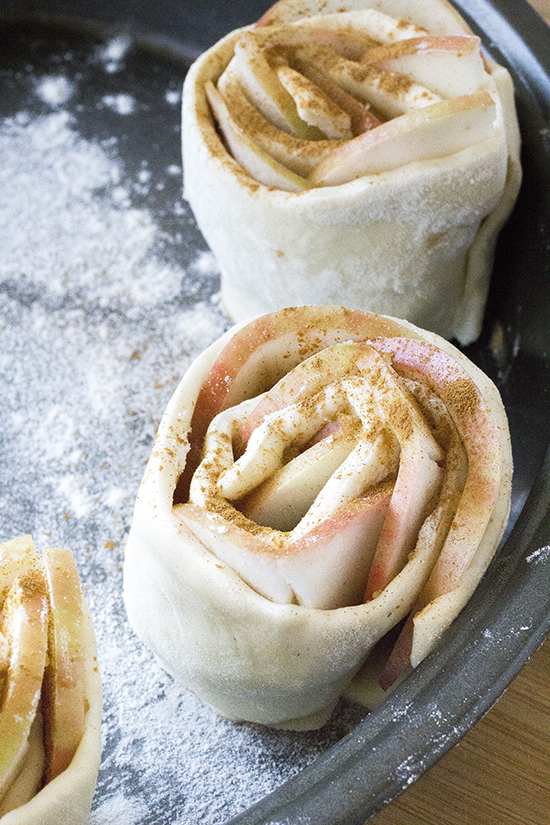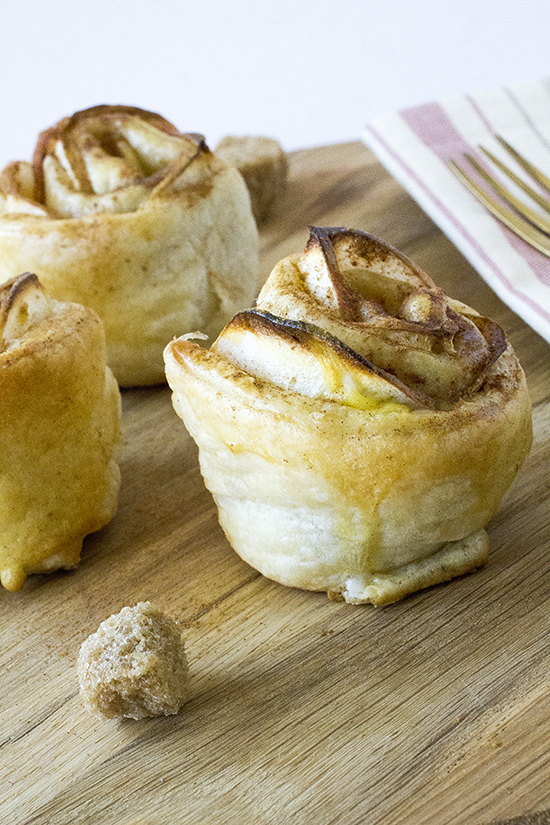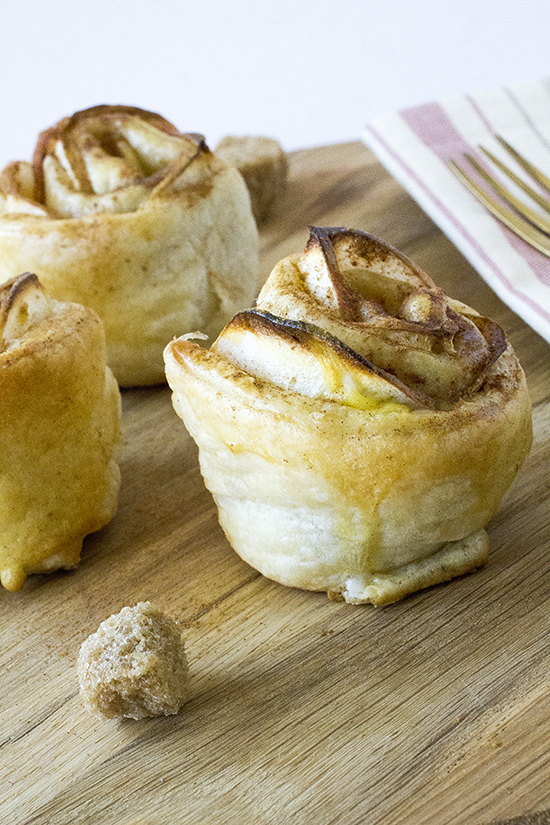 Apple Crescent Roses
2015-09-06 13:38:30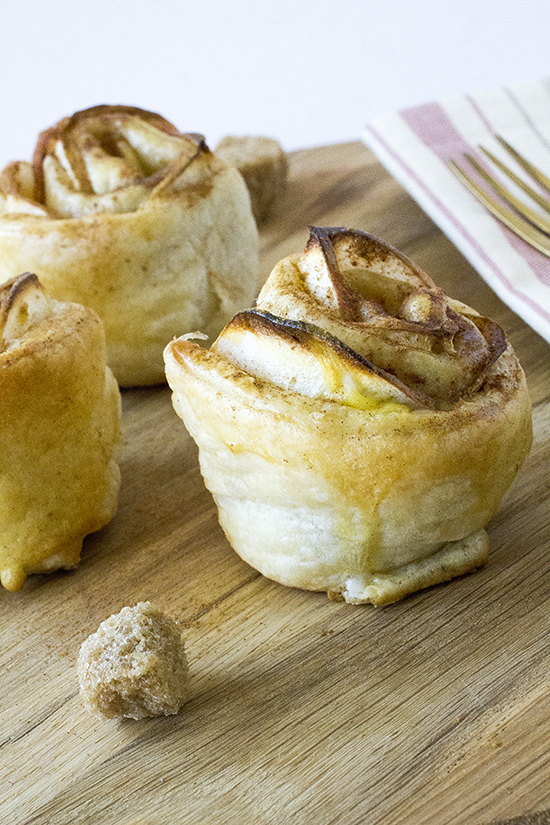 Ingredients
apples – 3 pieces(medium size)
sugar - 4 Tbsp + 5 Tbsp
lemon juice – 2 Tbsp
ground cinnamon – 2 tsp
dough sheet – 1 roll
flour for sprinkling
Instructions
Wash apples and get cores out. Slice them thinly, don't peel.
Heat 4 cups water, sugar and the lemon juice in a pan to boiling. Add the apple slices and boil until apples are soft.
Place the apples on paper towels to dry and cool completely.
Roll out dough sheet on work face sprinkled with flour. Sprinkle the rest sugar and the cinnamon on dough.Cut dough into 9 strips with a pastry cutter.
Put cooled apple slices along each strip. Roll up each of them and place in muffin cup.
Bake in preheated to 400 F about 20 to 25 minutes or until golden. Remove from pan, and cool on cool before serving.
YumExpert http://yumexpert.com/