This will sound absolutely odd and crazy for you, but believe us, these pork chops are super amazing! And they wouldn't be so amazing without the accompaniment of caramelized apples and cinnamony flavour. If you see these two are good when it only goes to the deserts, than you're totally wrong, and you're going to change your mind after eating this delish pork. Onions and cayenne pepper are more expected in such recipe, and what a surprise they're greatly combined with apples and cinnamon in this dish. Cook this apple cinnamon pork chops at least once to completely fall in love with this unusual combo.The source is
here
.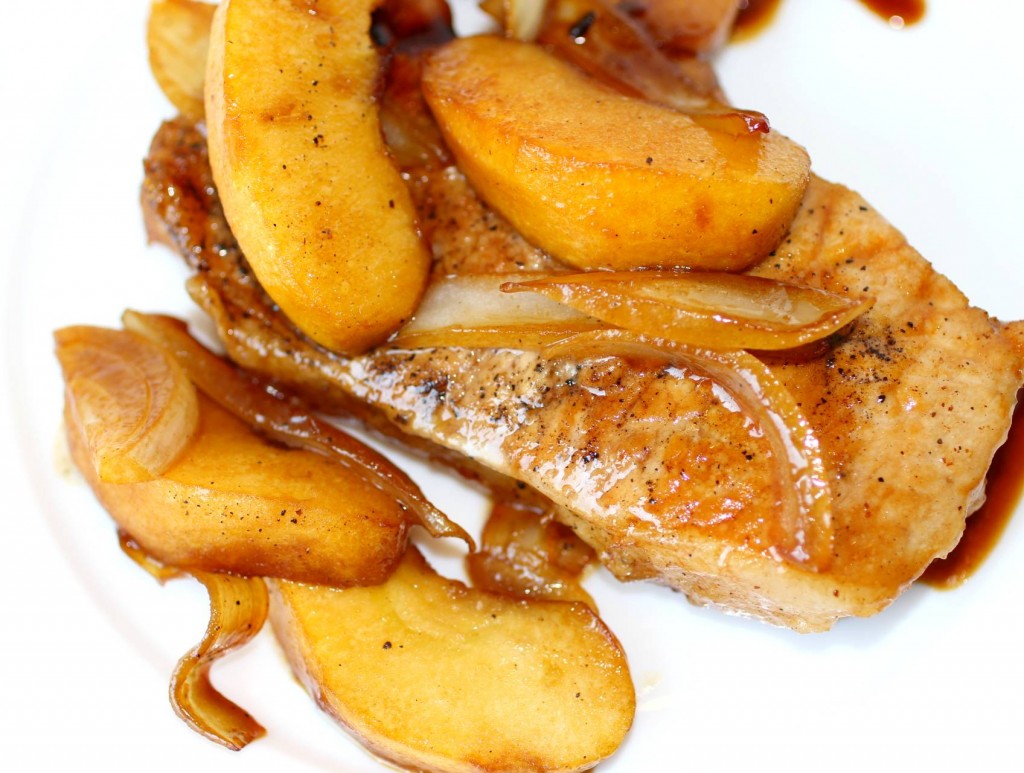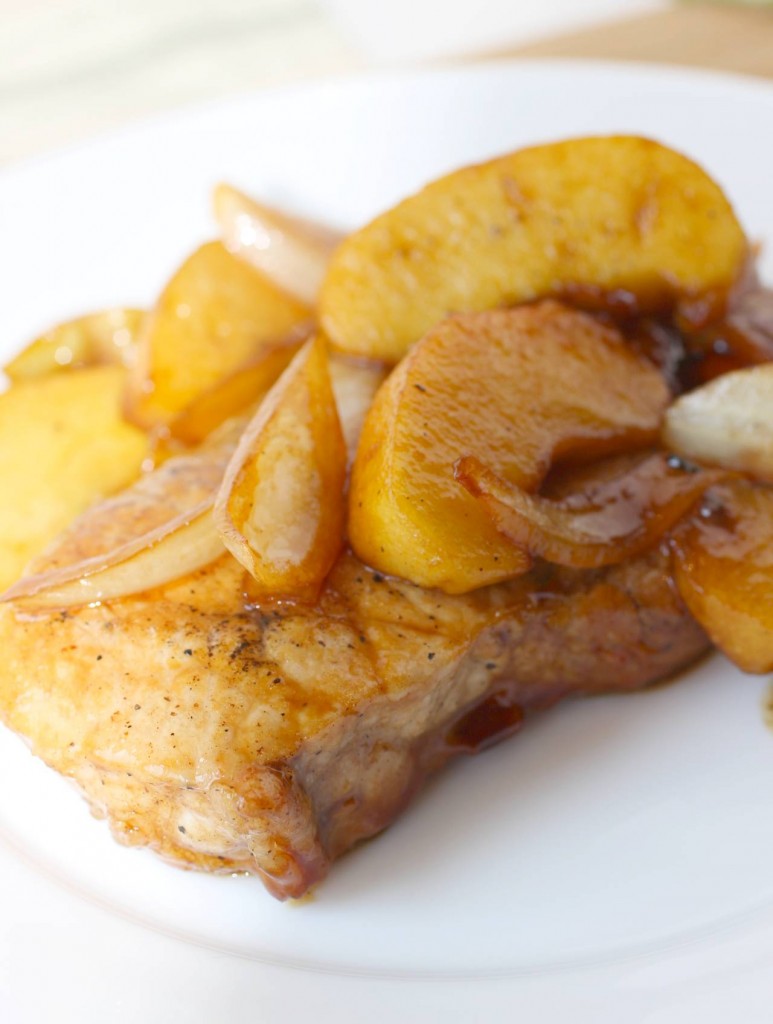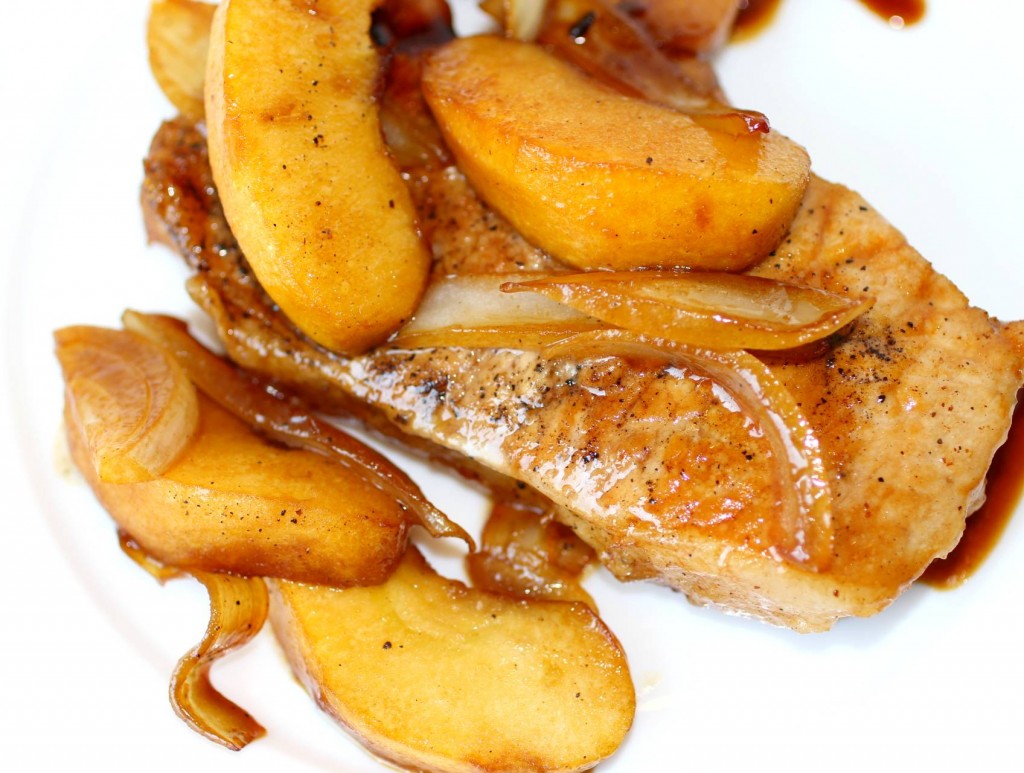 Apple Cinnamon Pork Chops
2015-09-05 06:29:19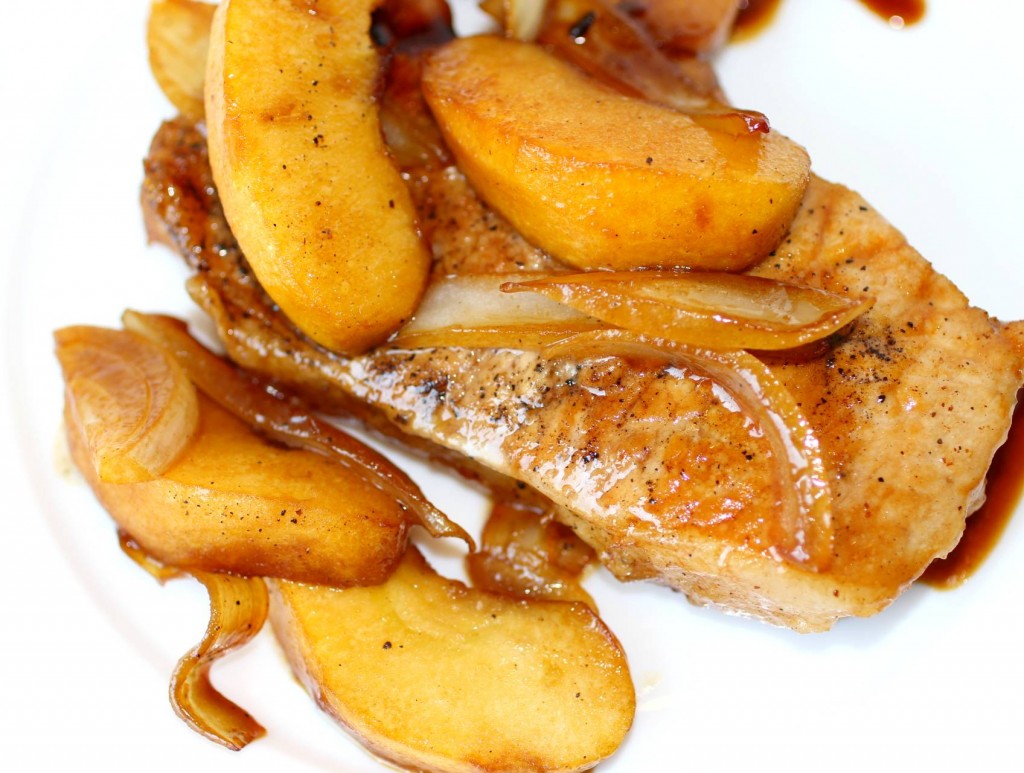 Ingredients
4 rib pork chops, bone-in, about 3/4″ thick
salt and freshly ground black pepper, to taste
3 tbsp butter, divided
2 apples, peeled, cored and thinly sliced
1 large white onion, halved and thinly sliced
2 tbsp packed brown sugar
2 tsp ground cinnamon
pinch ground cayenne pepper
2/3 cup apple cider
1/3 cup heavy cream
Instructions
Season the pork chops with salt and pepper on both sides. Set aside.
Melt 2 tbsp of butter in a large skillet over medium-high heat. Add chops and cook until browned at both sides, about 3 minutes per side. Transfer to a plate and let cool for 3 minutes.
Melt another tablespoon of butter in the same skillet. Add apples and onion and cook, stirring frequently, until the onion is transparent, about 5 minutes. Add brown sugar, cinnamon and cayenne, then stir and add the apple cider and heavy cream. Return the pork chops into the skillet and stir, so that they are covered with the liquid. Cook to medium rare, the internal temperature must be 160 F, about 3-4 minutes per side.
Serve immediately with the apple mixture atop.
YumExpert http://yumexpert.com/